With the semester finally wrapped up at West Virginia University, students like Sammie are heading home to visit friends and family before starting again in January. In the midst of finals week, I found our fashionista on WVU's Evansdale campus taking a study break.
I was drawn to her black parka with a big, furry hood… perfect for long walks to class on bitter cold days. When Sammie is comfortable in her outfit, she is confident. I am certain that you are going to love her style!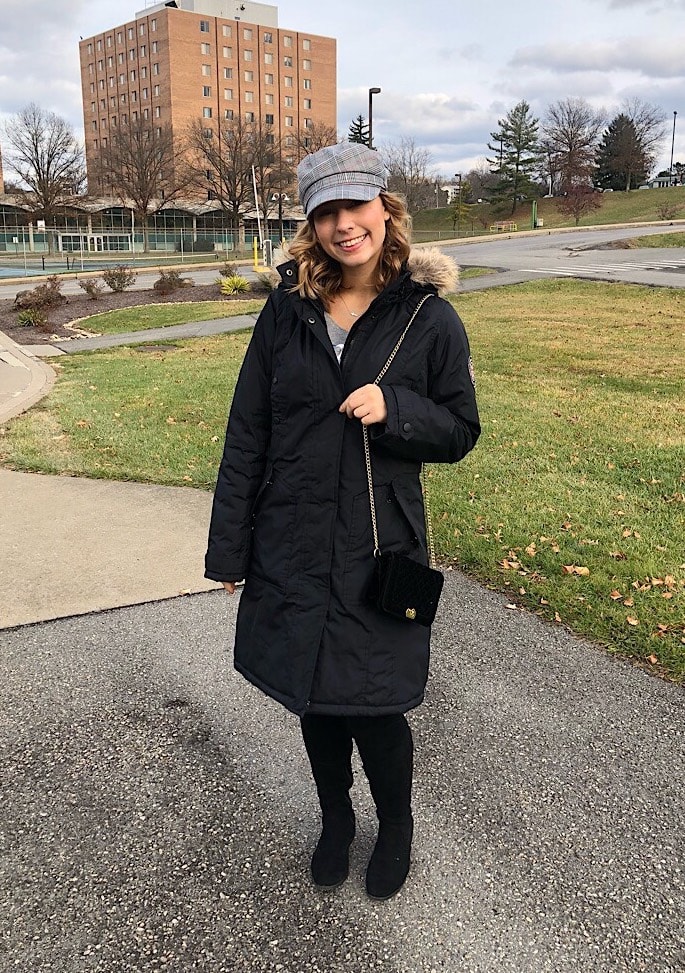 Sammie 101
Name: Sammie
School: West Virginia University
Year: Freshman
Major: Public Relations
Hometown: Fairmont, WV
Let's Talk Fashion
Who or what inspires your style? "My style is inspired by many of the Instagram fashion accounts I follow like @jess. I usually look at outfits from those pages and try to recreate them. I also watch Youtubers like Kristin Johns who help to inspire my style."
Where do you like to shop? "My favorite places to shop are Forever 21 or T.J.Maxx because they both have everything. It's so easy to go in these stores and find so many cute clothes. I also love shopping at Latch Boutique in Morgantown. Boutiques are great because a lot of times they have trendy items [that] mall stores wouldn't usually have."
How would describe your sense of style? "I would describe my style as comfy. Whatever I'm wearing I like to make sure I feel comfortable in it so that I can be confident wearing it."
Why did you choose this particular outfit? "I chose this outfit because the long jacket always keeps me warm on cold days walking through campus, but I thought the boots and hat gave it a stylish pop. I also never leave the house (my dorm) without putting on my two Pandora rings and my 'choose love' Mantraband."
Do you have any favorite trends? "My favorite trends right now are the cabby hats, furry jackets, and the new Vans with the furry inside."
What fashion advice would you give to other students looking to improve their style? "My advice would be to just be you in whatever you're wearing. It's great to get inspo from other people, but always try to make sure you feel comfortable in what you're wearing."
Do you have any favorite fashion designers? "I don't know that many fashion designers, but I do love Tommy Hilfiger."
What do you do for fun? Do you have any unique hobbies or interests? "Some of my favorite things to do [are to] shop, go to coffee shops, spend time my friends, and boyfriend… and I love bible studies with my girlfriends!"
If you could raid anyone's closet, who would it be? "If I could raid anyone's closet, it would be Freddy [Cousin-Brown], an Instagram star and Youtuber. Her looks are always trendy."
Elements of Sammie's Outfit
1. Fur-Trimmed Parka Coat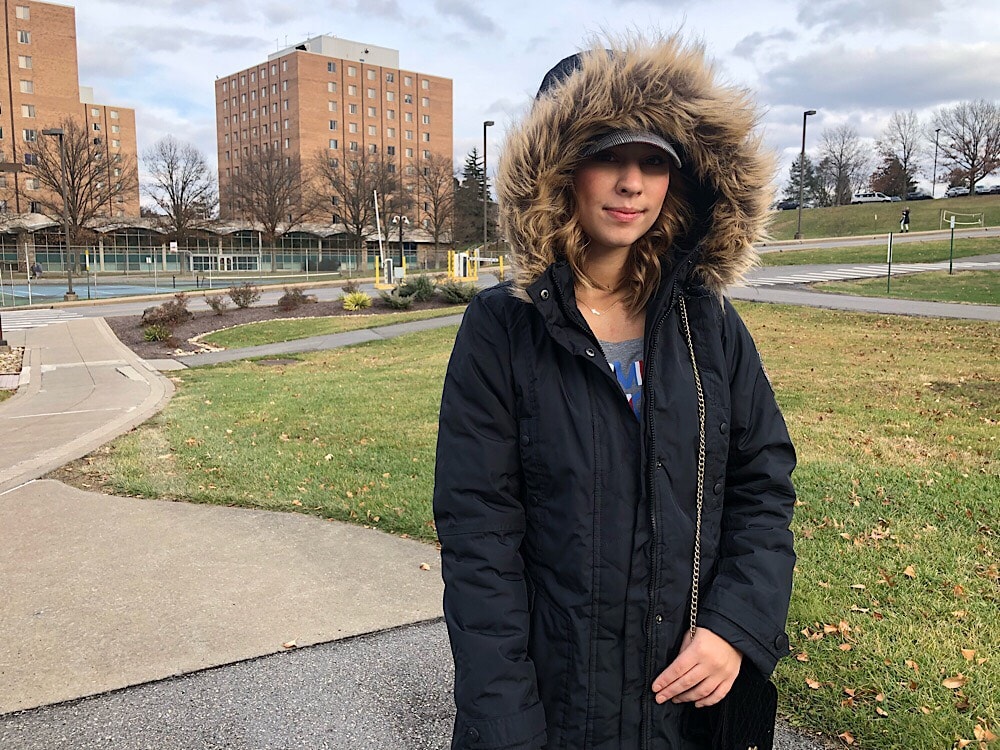 Sammie talked about how her new Steve Madden coat is becoming an essential part of her everyday wardrobe now that temperatures are brisk (and below!). Its ultra-lush faux fur hood is oversized and super cozy. Notice how Sammie is able to wear her hat comfortably underneath, which makes transitions from outside to inside quick and easy.
2. Tommy Hilfiger Tee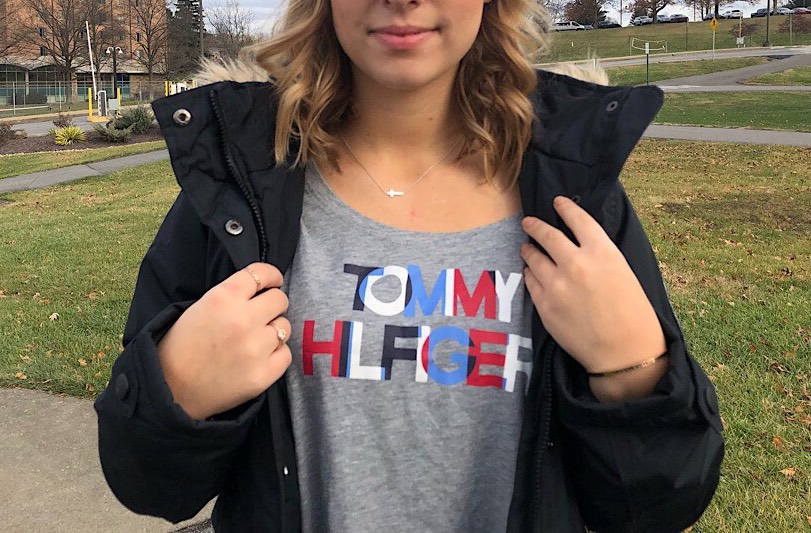 Sammie sported a Tommy Hilfiger tee underneath her chunky winter coat for a hint of '90s and 2000s style. The logo added a nice pop of color to her otherwise achromatic outfit.
What do you think of Sammie's look?
Do you love her delightfully furry outerwear? Would you wear her outfit? Let us know your thoughts below.