Who's ready for warm weather and sundresses? Madeleine sure is! Summer is the perfect time to replace your jeans and leggings for easy, breezy pieces. Madeleine is ready for a day of sunshine in this darling gingham summer dress.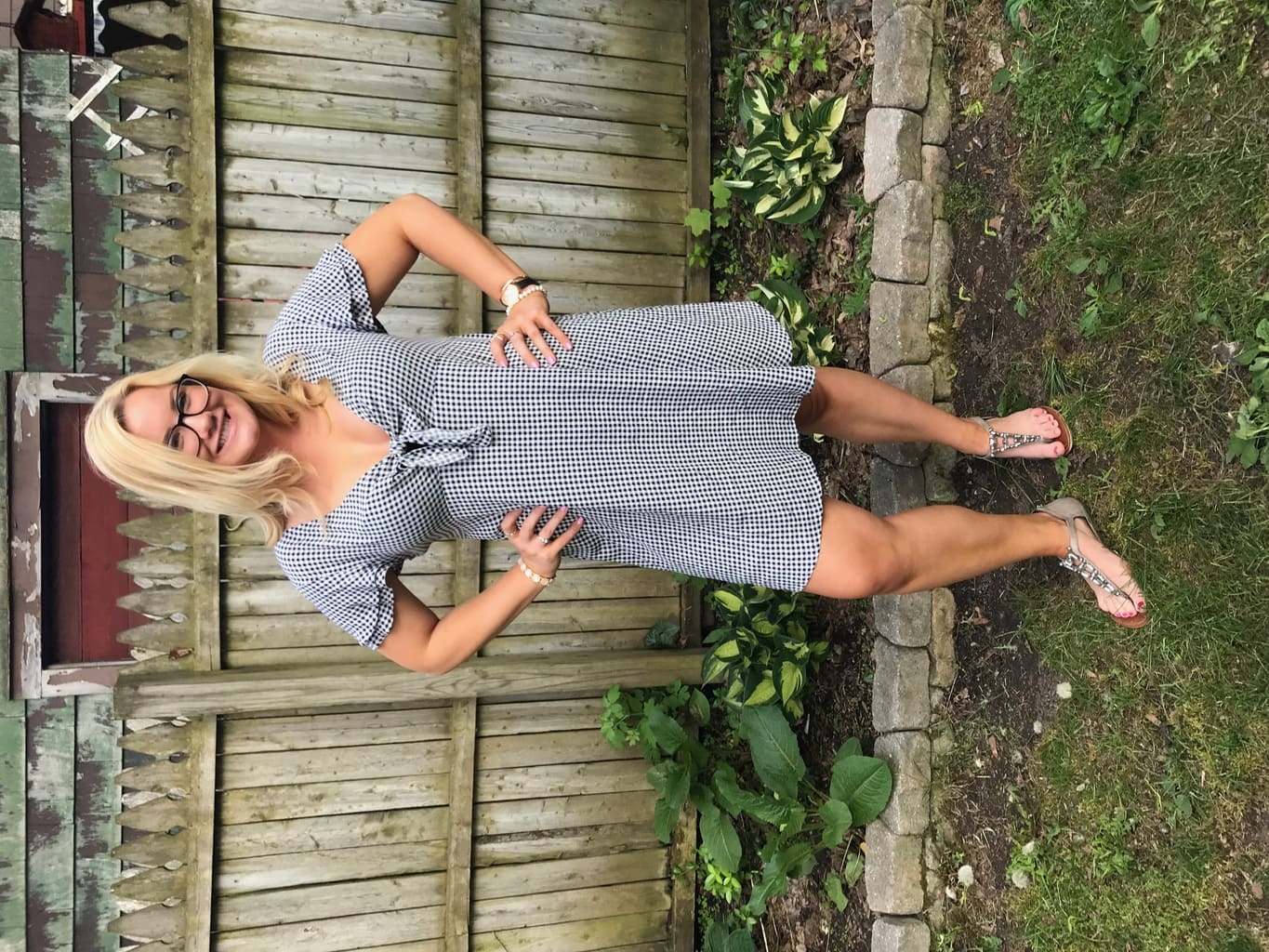 Madeleine 101
Name: Madeleine
Year: Junior
Major: Psychology & Strategic Communications
Hometown: Rochester, NY
School: University of Utah
Let's Talk Fashion
Who or what inspires your style? "I love the way Kate Middleton dresses. It's classic and perfectly portrays who she is. I love the romantic look and attempt to emulate this in my wardrobe."
Where do you like to shop? "I buy my own clothes so on my college budget, I try to spend as little money as possible. I typically shop at Forever 21, H&M, Target, and Nordstrom Rack. I like the styles I find at these stores, yet I am mostly drawn to the price range."
How would you describe your sense of style? "I used to have a very preppy style. Recently it has been shifting to more relaxed and trendy, but I still incorporate preppy pieces to each outfit. Preppy is always in style."
Why did you choose this particular outfit? "I love dresses in the summer! They're comfortable and you will always look nice. I feel the most confident in dresses too."
What fashion advice would you give to other students looking to improve their style? "Wear what you feel comfortable and confident in. If you wear something you think others will approve of but you yourself don't feel comfortable in, you will not be happy nor will the pieces work."
What are your favorite trends right now? "I love jean jackets. They go with everything! They're such a great addition to any outfit and denim is always a classic."
Do you have any favorite fashion designers? If so who? "I love Ralph Lauren. He is very classic and preppy."
What do you do for fun? Any unique hobbies or interests? "I'm a student so that takes up most of my time. Other than class, I love being outdoors… especially camping and hiking!"
If you could raid anyone's close who would it be and why? "I would raid Kate Middleton's wardrobe. I admire her and her classic [and] romantic style and would love to dress that way myself."
Elements of Madeleine's Outfit
1. Gingham Dress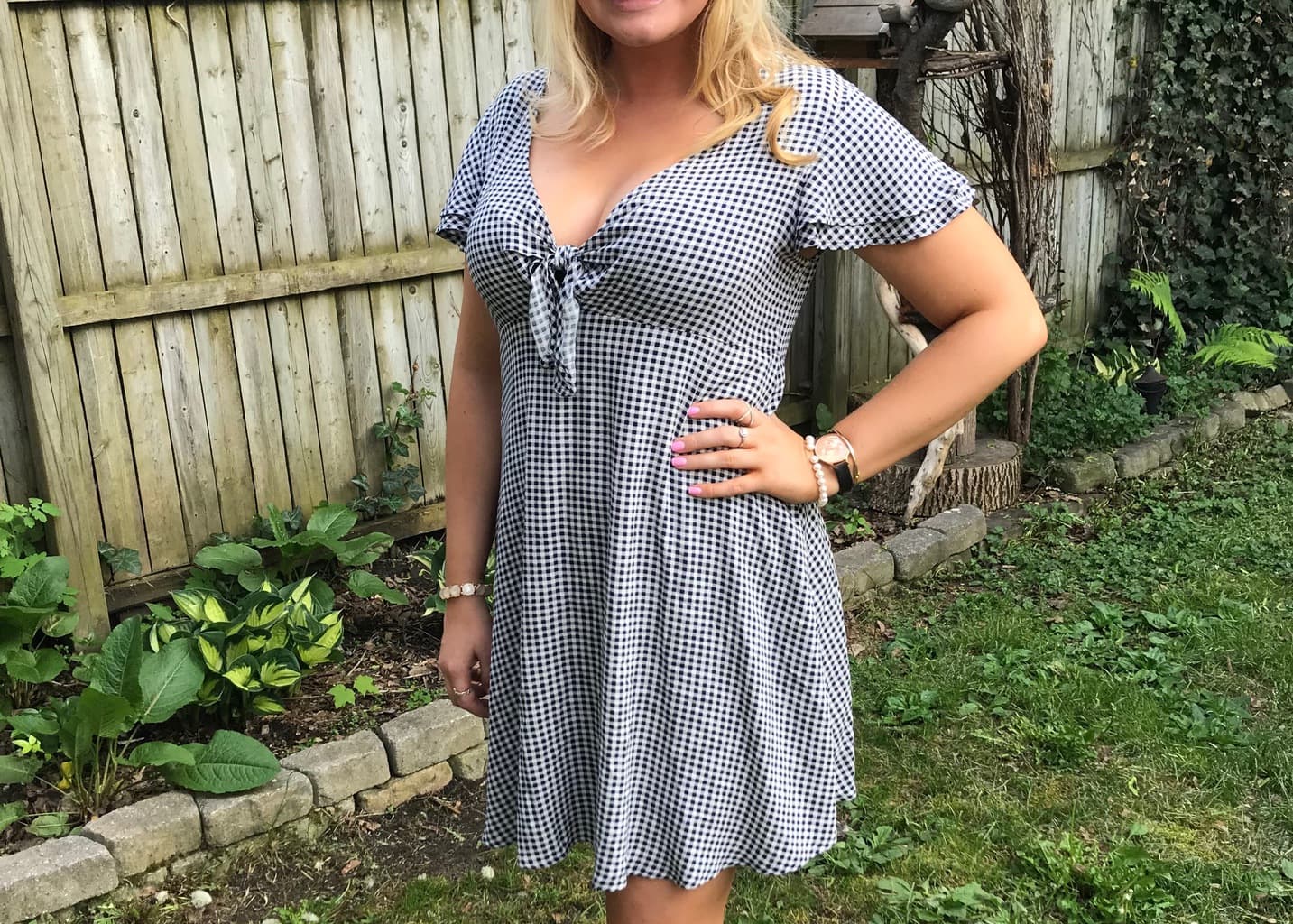 This black and white gingham dress is a dream to wear on a balmy day. The soft material is the perfect fabric for any girly-girl out and about this summer. The delicately ruffled sleeves set this dress apart from all the others on the racks.
2. Jeweled Sandals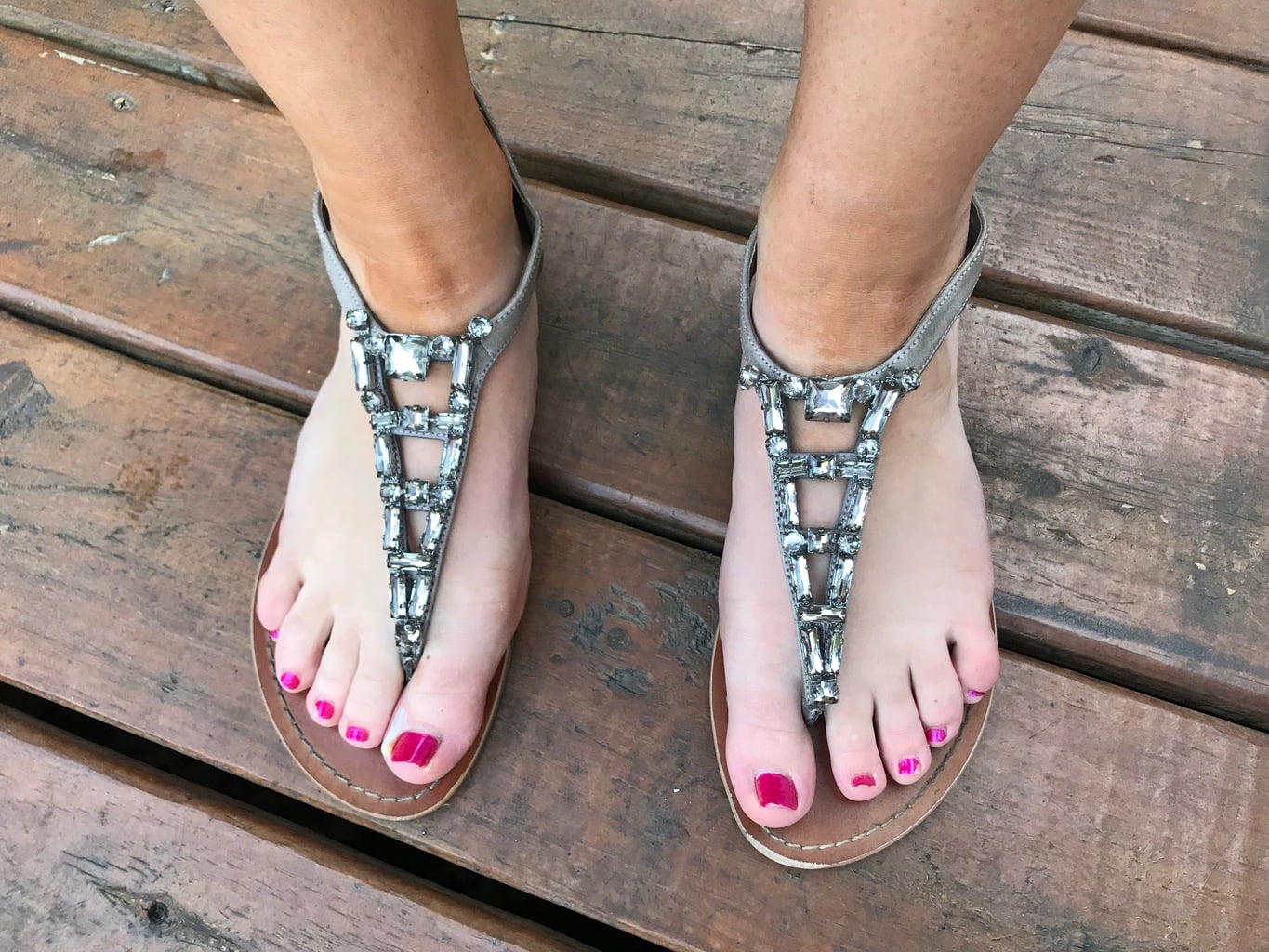 Sandals are another summer essential — no one likes a sock tan! These bejeweled flat sandals from Nordstrom Rack are a stylish complement to Madeleine's feminine dress. They're so pretty!
3. Arm Party
Madeleine's watch and bracelets were inherited and she wears them year-round. The mixed metals and shiny stones in her rings add a fun touch to her look. These delicate pieces look great with Madeleine's bright summer manicure.
Are you a summer dress fan?
Would you wear Madeleine's fun sandals and funky jewelry? We want to know what you think, so leave us a comment below!