I had an amazing opportunity to attend Pittsburgh Fashion Week. Not only was the fashion show brilliant, but the attendees were dressed to the nines!
I caught up with a fellow West Virginia University student, Hannah, and got the scoop on her trendy look. Her outfit caught a lot of attention during the VIP party before the show. You will love her effortless vibe and animal print trousers!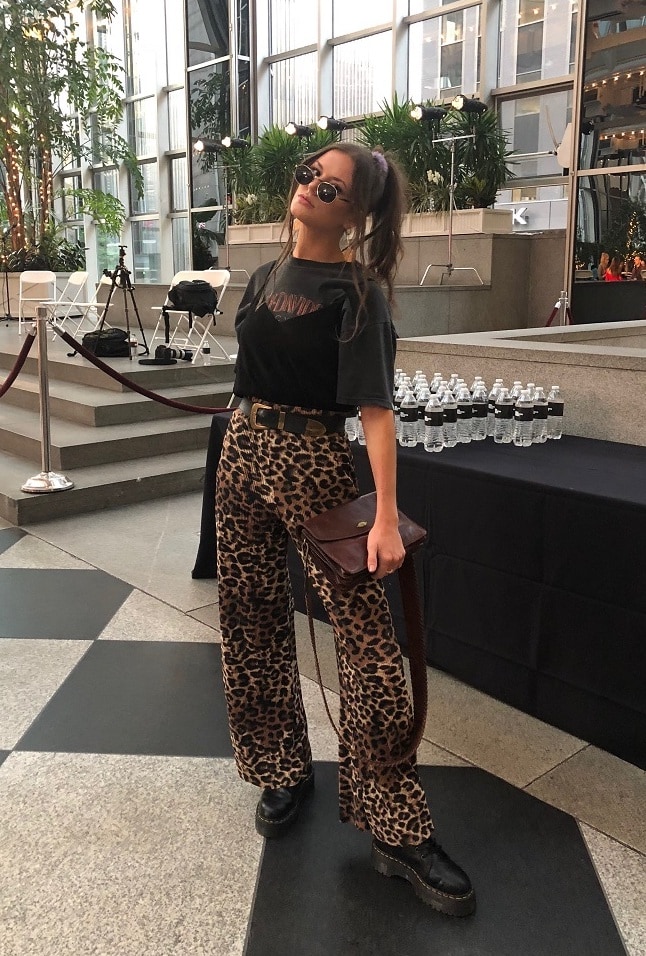 Hannah 101
Name: Hannah
School: West Virginia University
Major: Fashion, Dress, and Merchandising
Year: Sophomore
Hometown: Martinsburg, WV
Let's Talk Fashion
Who or what inspires your style? "I usually get inspiration from my [surroundings] or Pinterest. Right now, I have been getting a lot of inspiration from Amy Winehouse."
Where do you like to shop? "I mainly get my clothes from ASOS. Also, I work at Forever 21, so I tend to shop there or thrift stores."
How would you describe your style? "I would describe my style as 'a put-together hot mess.' I just love several different styles and tastes. I definitely would say my style involves a lot of layers."
Why did you choose this particular outfit? "I wanted to go for an edgier look for the fashion show. The animal print on my pants was a big factor in choosing my outfit. I also choose this outfit because I love to layer everything."
What fashion advice would you give to other students looking to improve their style? "Advice I would give to improve someone's style is to have their own [style] and wear what makes them comfortable and confident."
What are your favorite trends right now? "My favorite trend right now is animal print."
Do you have any favorite fashion designers? If so, who? "My favorite fashion designer would be Jack Irving."
What do you do for fun – do you have any unique hobbies or interests? "My favorite thing to do is to hand sew. I find it so relaxing."
If you could raid anyone's closet who would it be and why? "I would raid Kendall Jenner's because of her iconic street wear pieces."
Elements of Hannah's Outfit
1. Layered Graphic Tee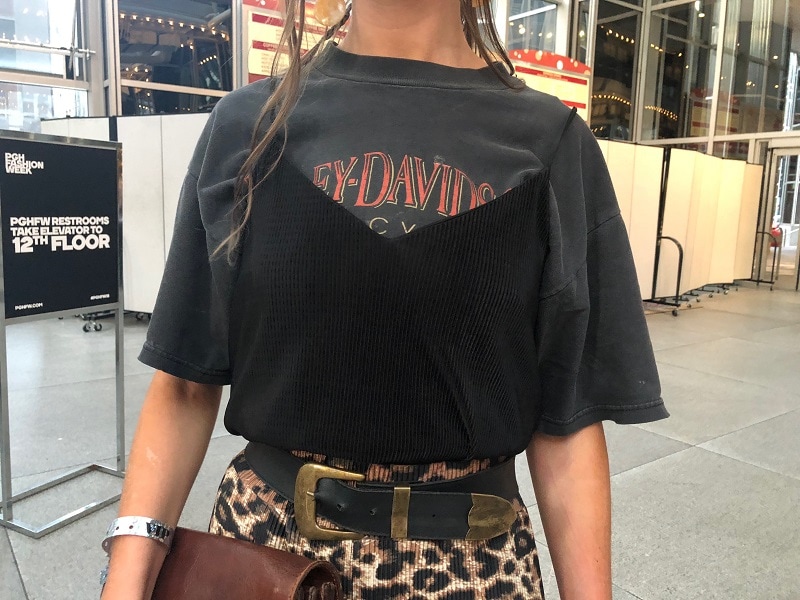 This layered look has become a signature for Hannah. She dresses up her thrifted Harley Davidson tee with a delicate camisole on top. The contrast is unique and eye-catching. Hannah went on and on about her love for layering; it's safe to say she's mastered the technique.
2. Animal Print Trousers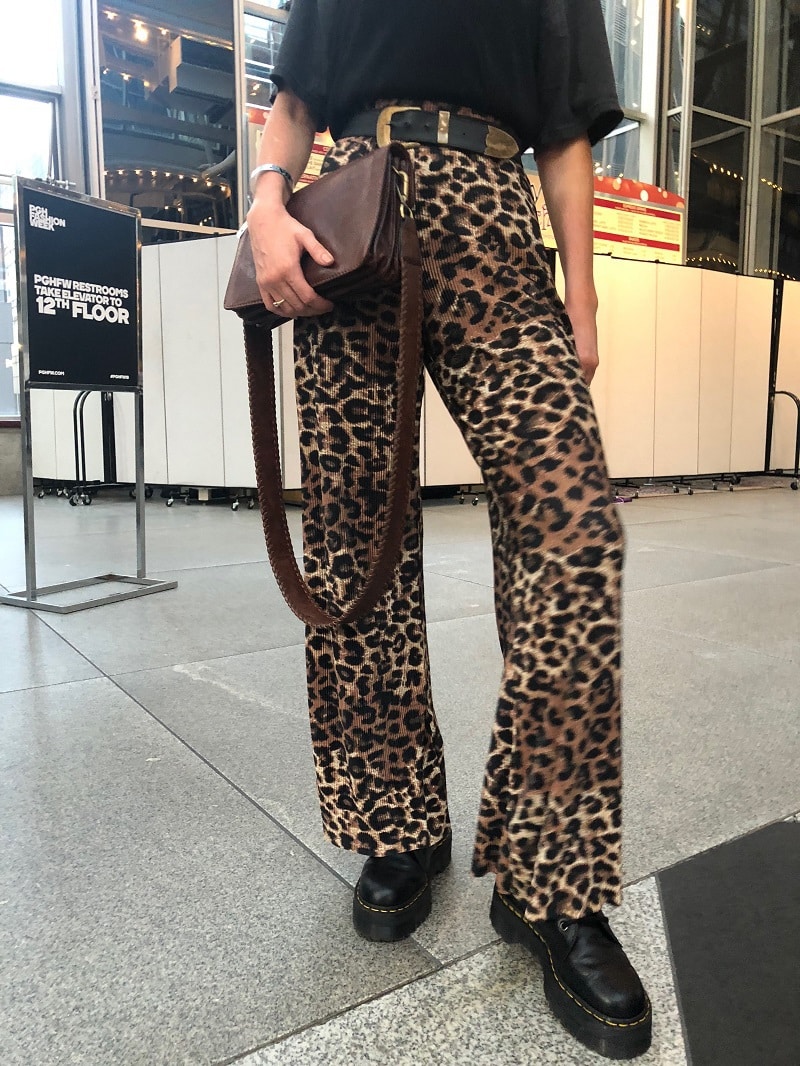 I am obsessed with Hannah's pants from ASOS. The cut and print are both very on-trend and also perfect for fall. It's also important to note her chunky, western-style belt, which completely contrasts the vibe of her trousers.
3. Platforms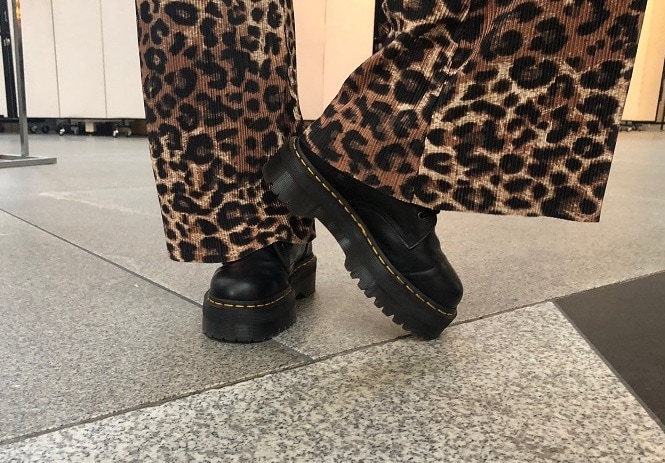 These chunky shoes have become quite the trend themselves! I have seen them pop up everywhere on social media and they are slowly making their way across campus at WVU. These platforms complement her ensemble without distracting from her pants.
Now we want to know what you think!
Do you love Hannah's eclectic vibe? Would you wear her funky pants? Let us know below in the comments.