During this time of year, it's rare to see students putting in much sartorial effort – even for a night out. When I saw Favour Lucky (also known as Lucky) wearing a slim-fit dress in the early evening, I had to stop her. She is what I call dressed from head to toe.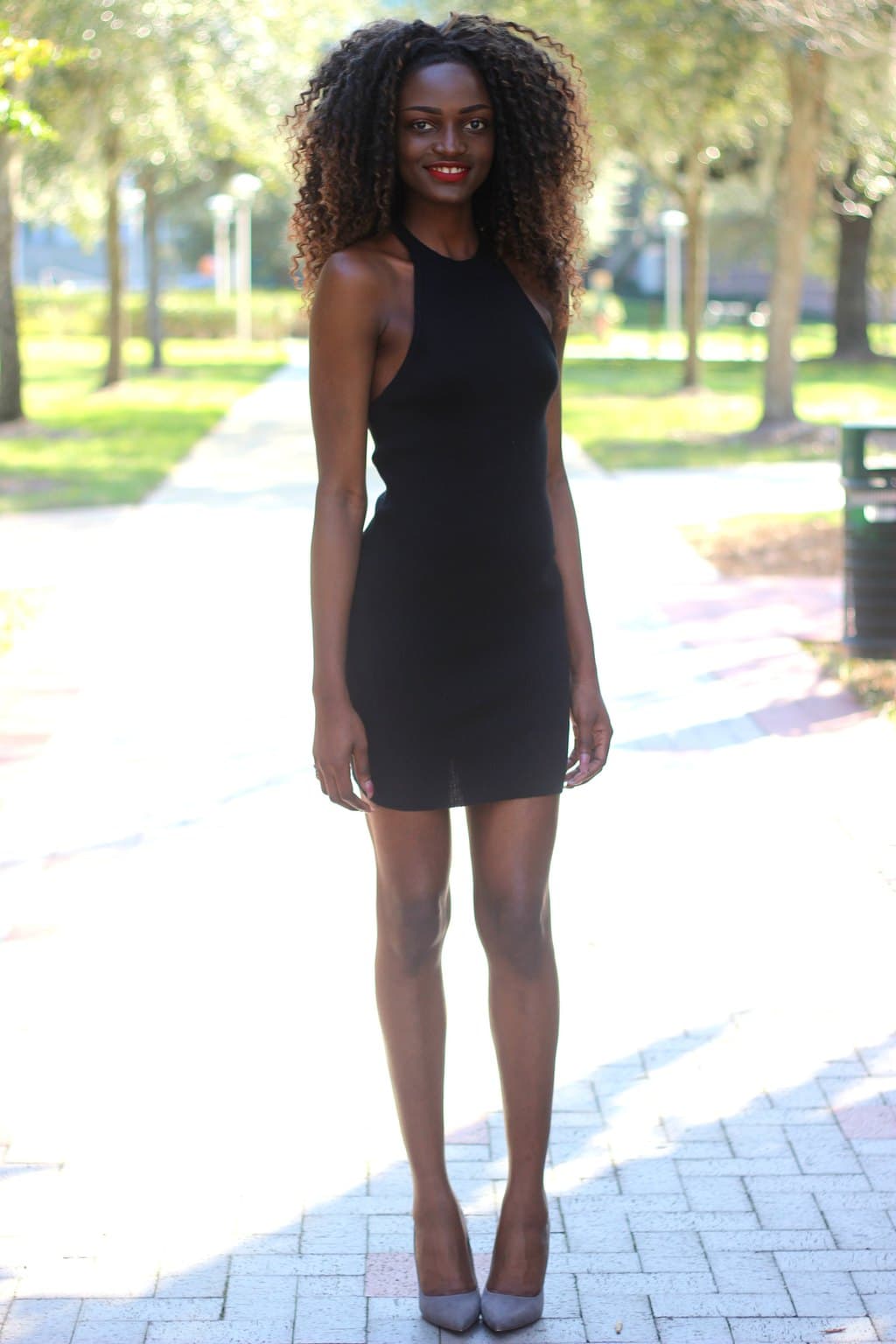 Lucky 101
Name: Favour Lucky
School: University of South Florida
Year: Sophomore
Major: Business Management
Hometown: Port Harcourt, Nigeria
Let's Talk Fashion
What made you choose this outfit? "I chose this outfit because I was going for something simple, comfortable, and classy."
Why did you choose to go with minimal accessories? "I decided to go with minimal accessories because the main idea of the outfit was to keep it simple."
How would you dress your outfit down or make it more casual? "I would simply replace my heels with a pair of sneakers and a crossbody bag to [go] with it."
What are your favorite stores? "I love shopping at Topshop, House of CB, and Missguided."
What are your favorite designers? "My favorite designers are Givenchy [and] Gucci. [My favorite low-end brand is] Zara."
Who is your style icon? "My style icon is Kendall Jenner because her style is all about being fun, young, and dope."
Where do you find your outfit inspiration? "My inspiration doesn't come from one person or place. It's basically a combination of what I see online and I try to create my own looks sometimes."
Elements of Lucky's Outfit
1. Suede Pumps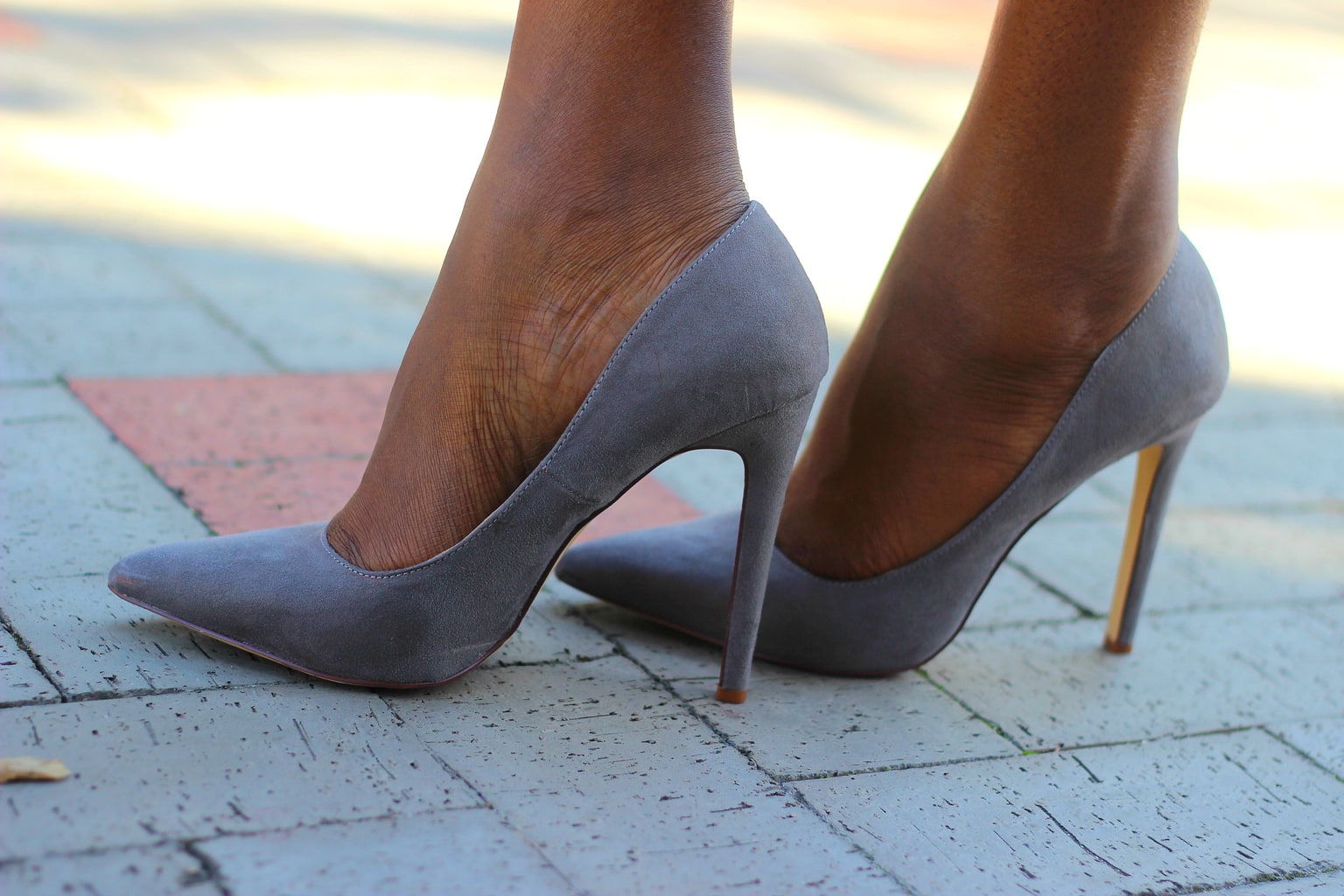 Lucky found these awesome suede pumps from the online boutique Lola Shoetique. She hit the jackpot with these cute heels! I love how they complement her black dress and keep her look sophisticated. Lucky said she wanted a simple look that wasn't basic, and she nailed it!
2. Pinky Ring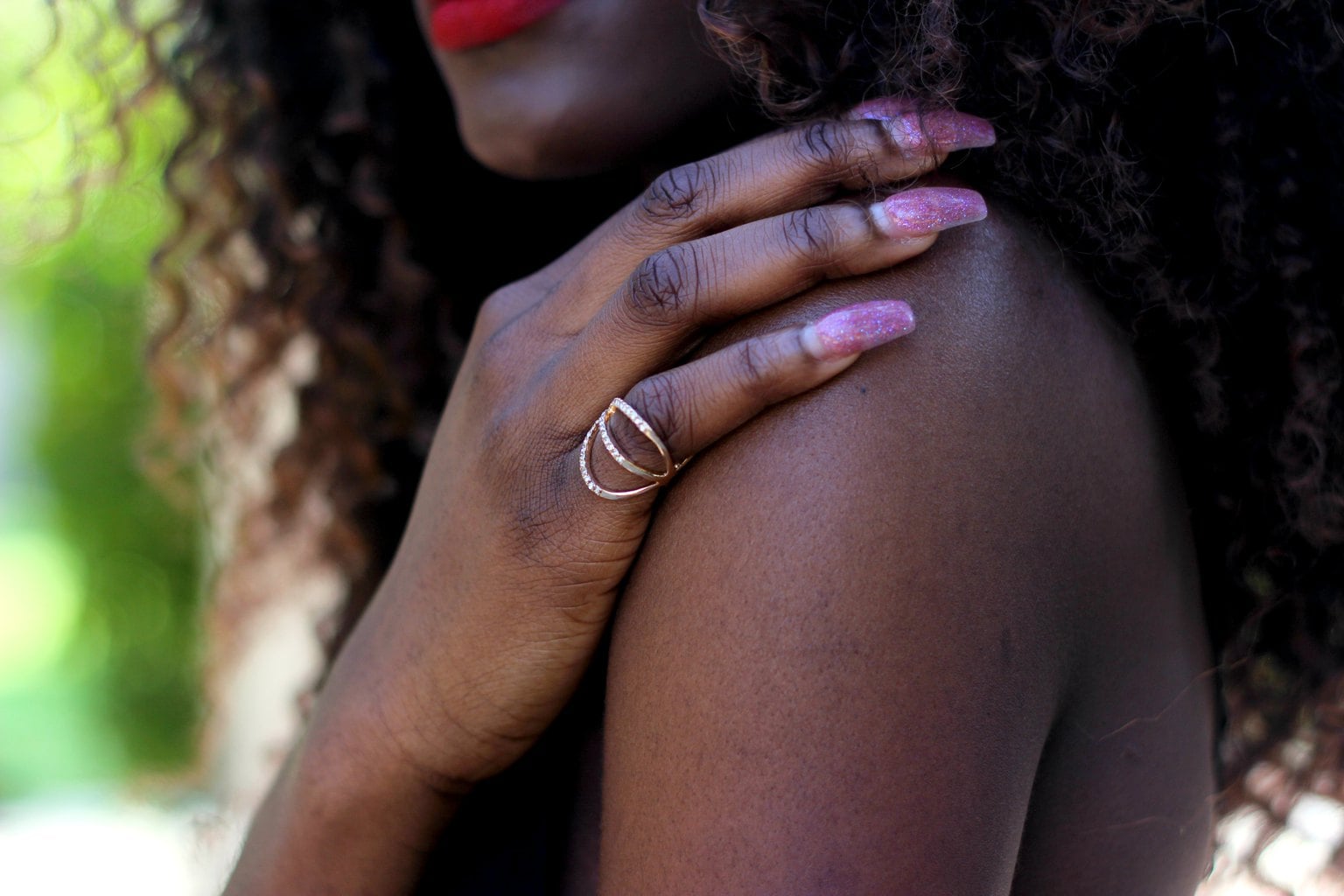 Lucky has no problem with keeping her accessories minimal. This pinky ring from Aldo is so cute. It's the right touch of glam for her simple look.
3. Black Dress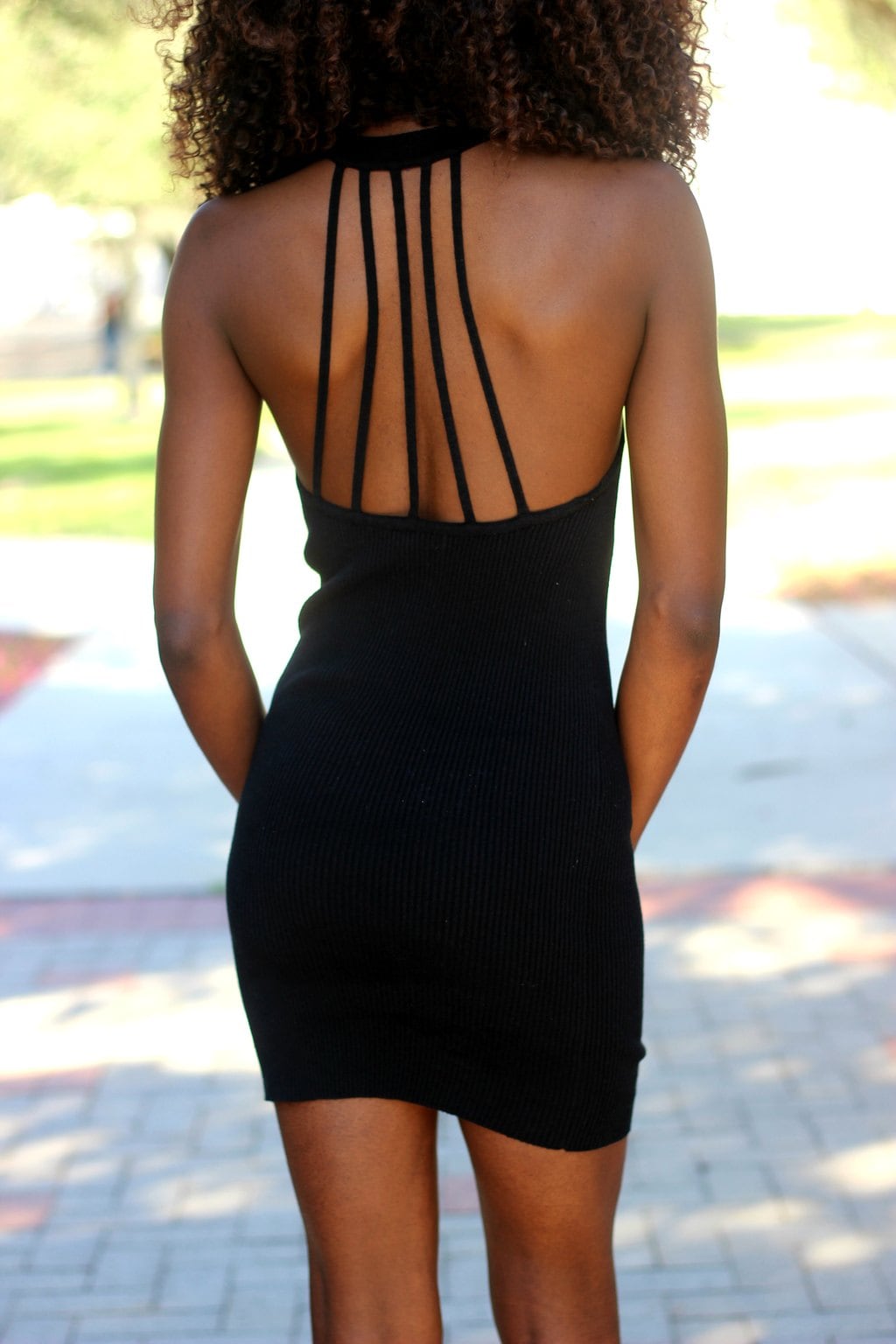 Lucky got her dress from our trusty friend Forever 21. The back of this dress is to-die-for! It shows the right amount of skin for any fun event you have going on. This dress can also be dressed up or down – it's so versatile. A denim jacket and some high-top Converse would make for a winning look for class.
4. Bold Lip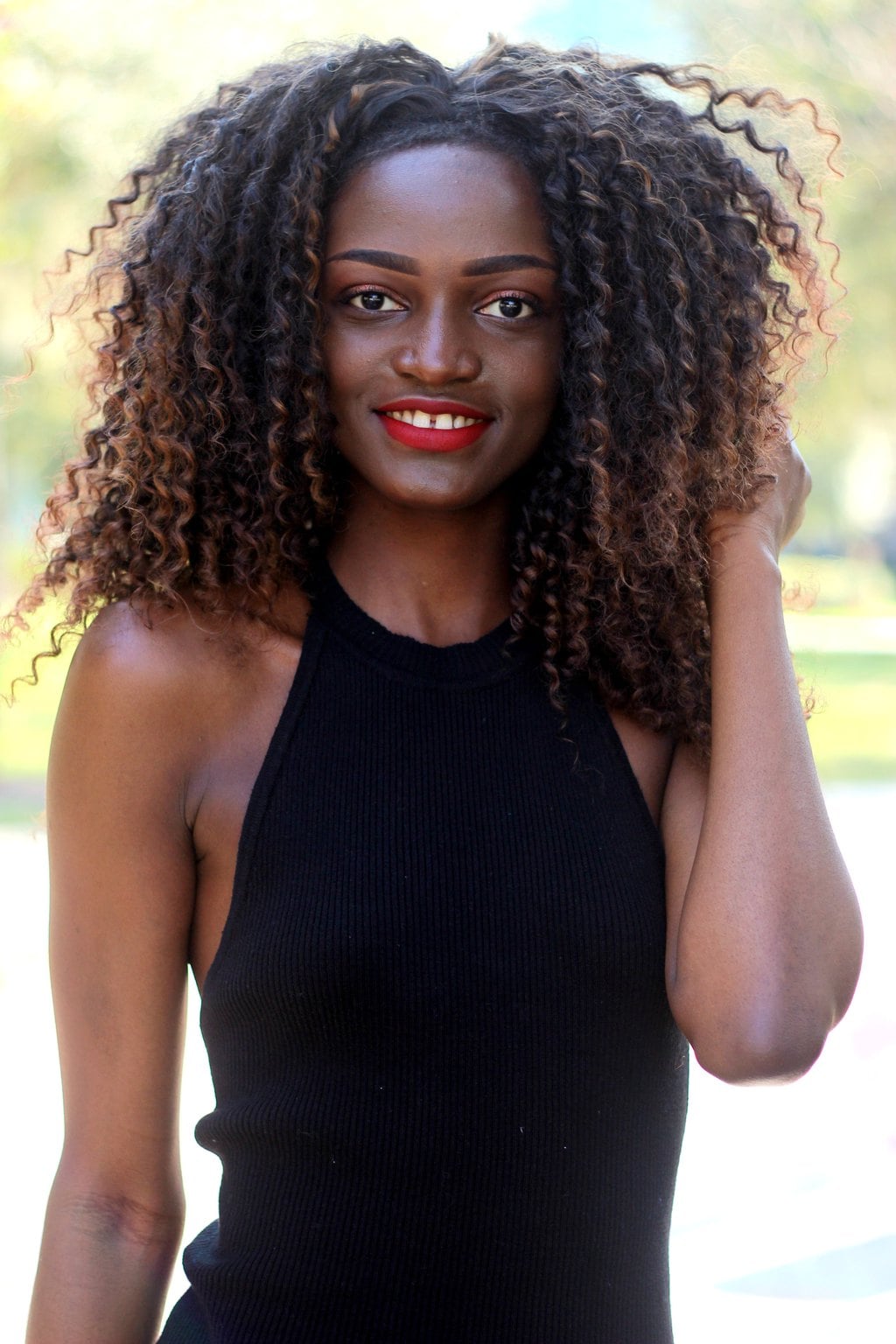 I love a bold red lip on women of color. It makes our skin pop. Lucky is wearing the world famous shade Ruby Woo by MAC Cosmetics, which is an amazing choice for women of all skin tones. Red lips are bold and statement-making, so take a cue from Lucky and spice up your next simple look with a bright lip.
What do you think of Lucky's look?
Would you wear her bold style? Do you love her backless black dress? Share your thoughts with us below!