Erin found a way to look effortlessly rad in her favorite ripped jeans and earth toned jacket. The pops of white on her tee, sneakers, and nail polish tie her whole look together. Plus, these comfortable kicks carry her with ease from class to class. She's got it going on and we can all pick up a few pointers from her laid-back style.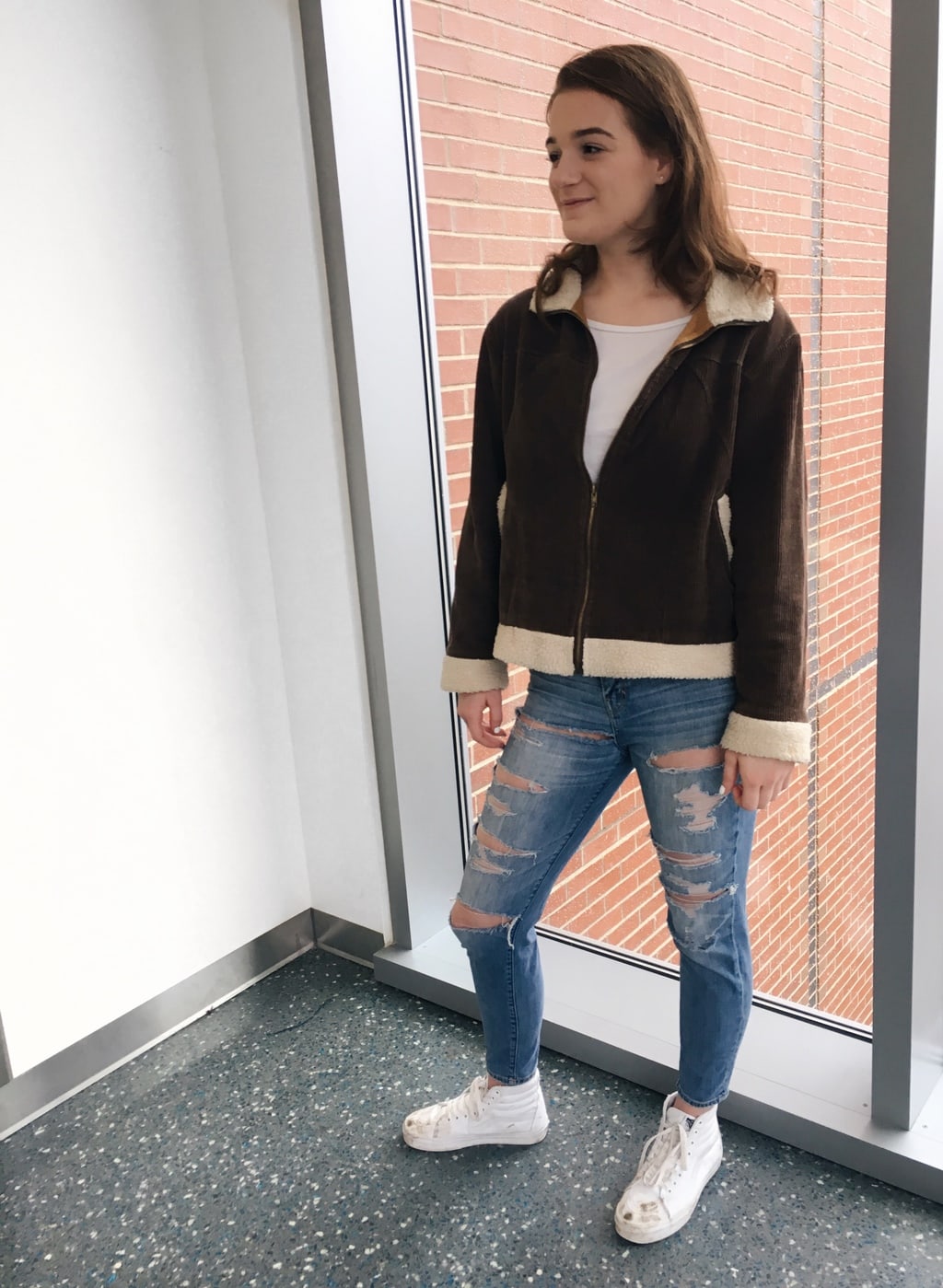 Erin 101
Name: Erin
College: University of Massachusetts Amherst
Year: Junior
Major: Kinesiology
Hometown: Sandwich, MA
Let's Talk Fashion
Who or what inspires your style? "I'm a huge fan of the athleisure look. I like a laid-back look. My favorites are long sleeves and graphics."
Where do you like to shop? "If I'm online shopping, I usually go to PacSun or Urban Outfitters. If I'm looking for something fancy, I'll shop [at] J.Crew because I do like their style."
How would you describe your sense of style? "I definitely go for the comfy look and I love denim. I could sleep in [jeans]! [My style] is laid-back and I like to throw in statement pieces every once in awhile."
Why did you choose this particular outfit? "The jacket was something different and new [that] I wanted to try. [These] jeans are one of my favorite pairs. I love wearing these sneakers for their comfort and style."
What fashion advice would you give students looking to improve their style? "Definitely try new things and don't [be afraid to] go outside of the box. Try new trends while staying true to your sense of style."
What are your favorite trends right now? "I love jogger pants. [I like] how people are using track pants but making them fashionable without looking slouchy."
Do you have any favorite fashion designers? If so, who? "I wouldn't say [that] I have a favorite designer."
What do you do for fun – do you have any unique hobbies or interests? "I love finding a good movie to watch, especially mysteries and thrillers. I like hiking, being outdoors, and going to the beach."
If you could raid anyone's closet who would it be and why? "To be honest, Kylie Jenner. She has [a mixture of] fancy nice dresses, sweatpants, and sneakers. Also, Kendall Jenner. Everything [the Jenners] wear looks cool."
Elements of Erin's Outfit
1. Corduroy Jacket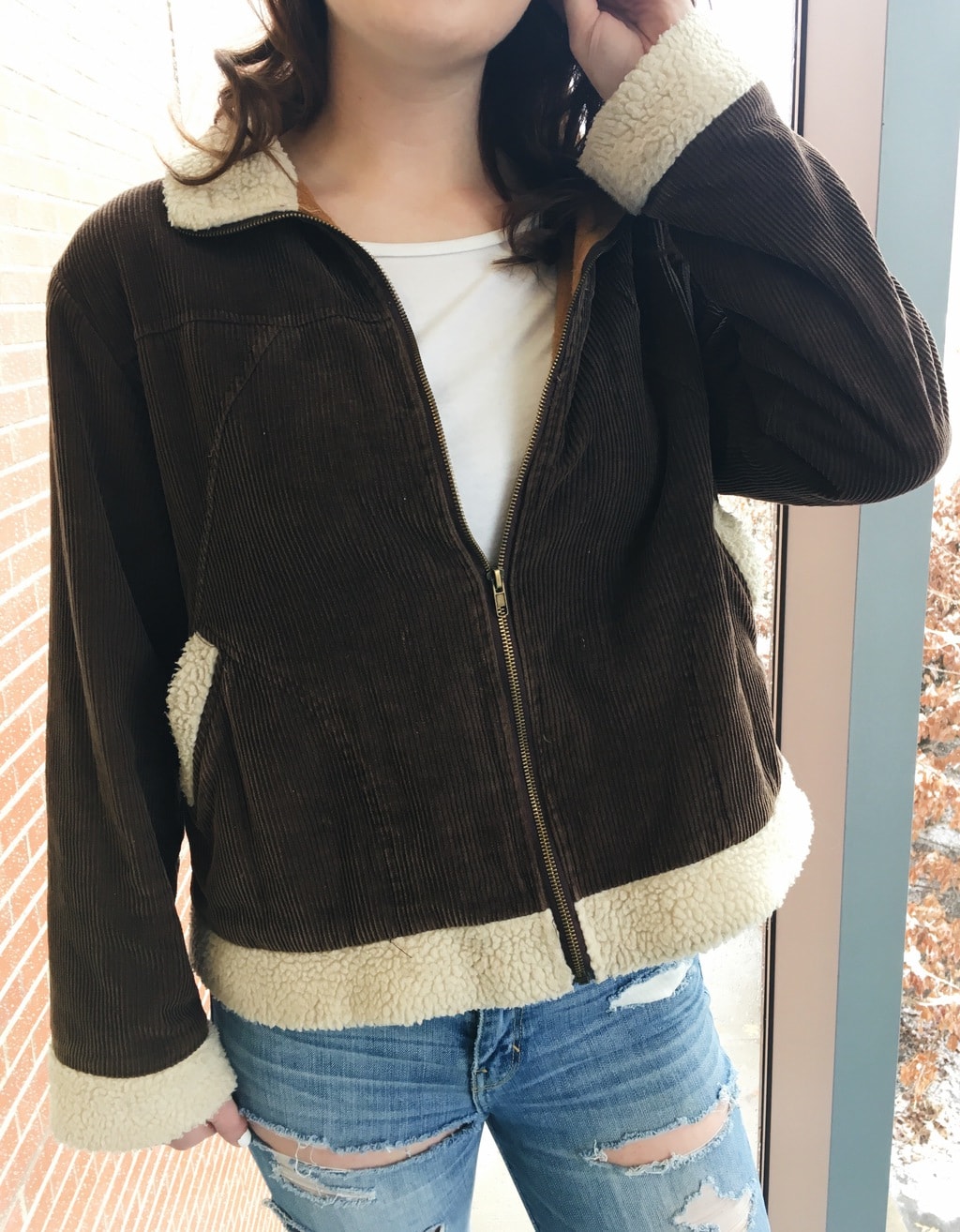 When was the last time you wore corduroy? Chances are, it's been awhile. Let Erin's brown jacket inspire you! It keeps her toasty, yet it's light enough to wear all day. The shearling details are what really sold me on this jacket; it's a great contrast of fabrics that's unusual to see on a jacket.
2. Irish Claddagh Ring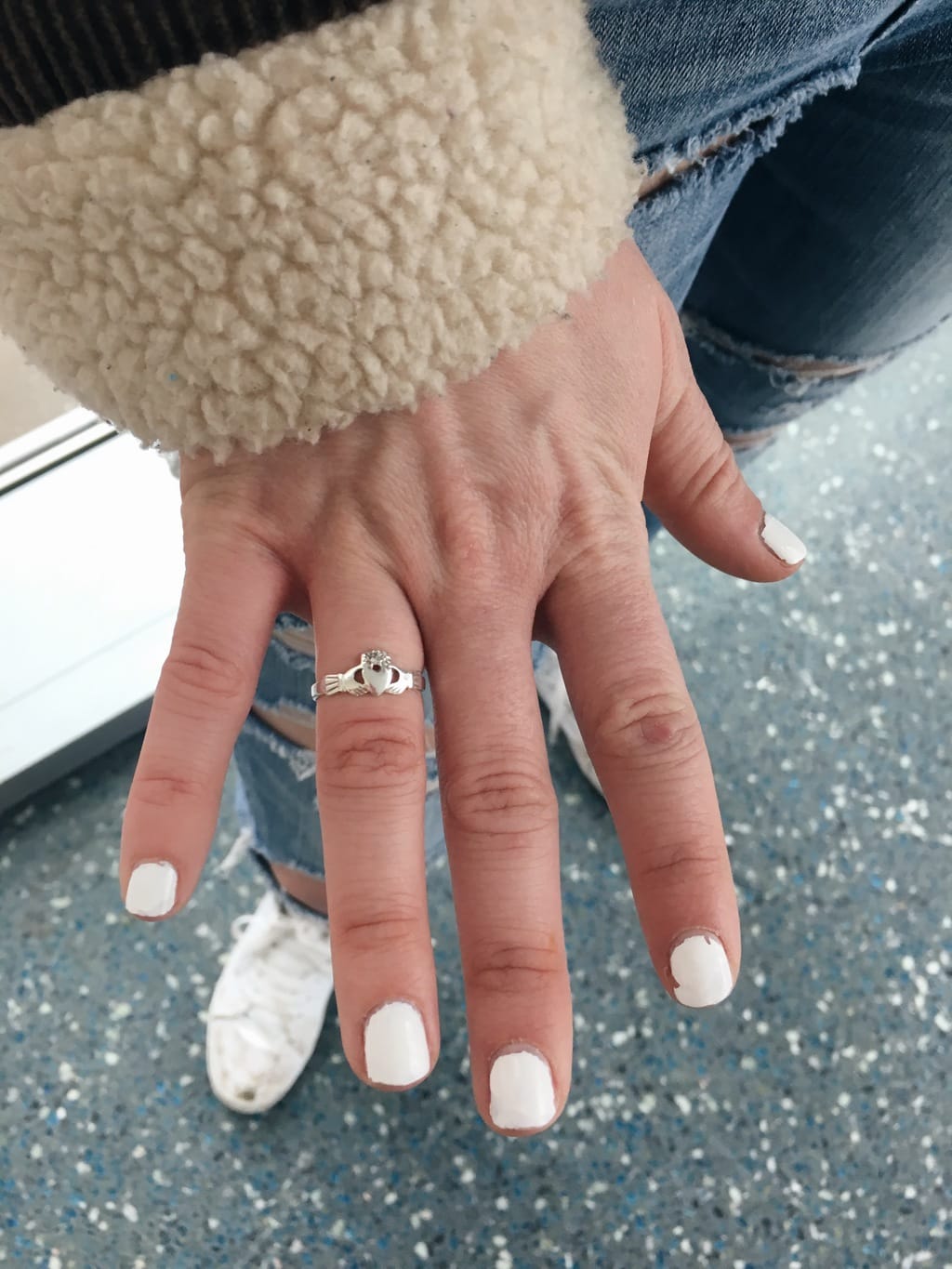 This ring is one of Erin's favorite jewelry pieces. It's purposefully placed upside down on her right ring finger to show that she's not currently in a relationship. She got hers from her family and it's always in style to wear something that reminds you of home.
3. All White Vans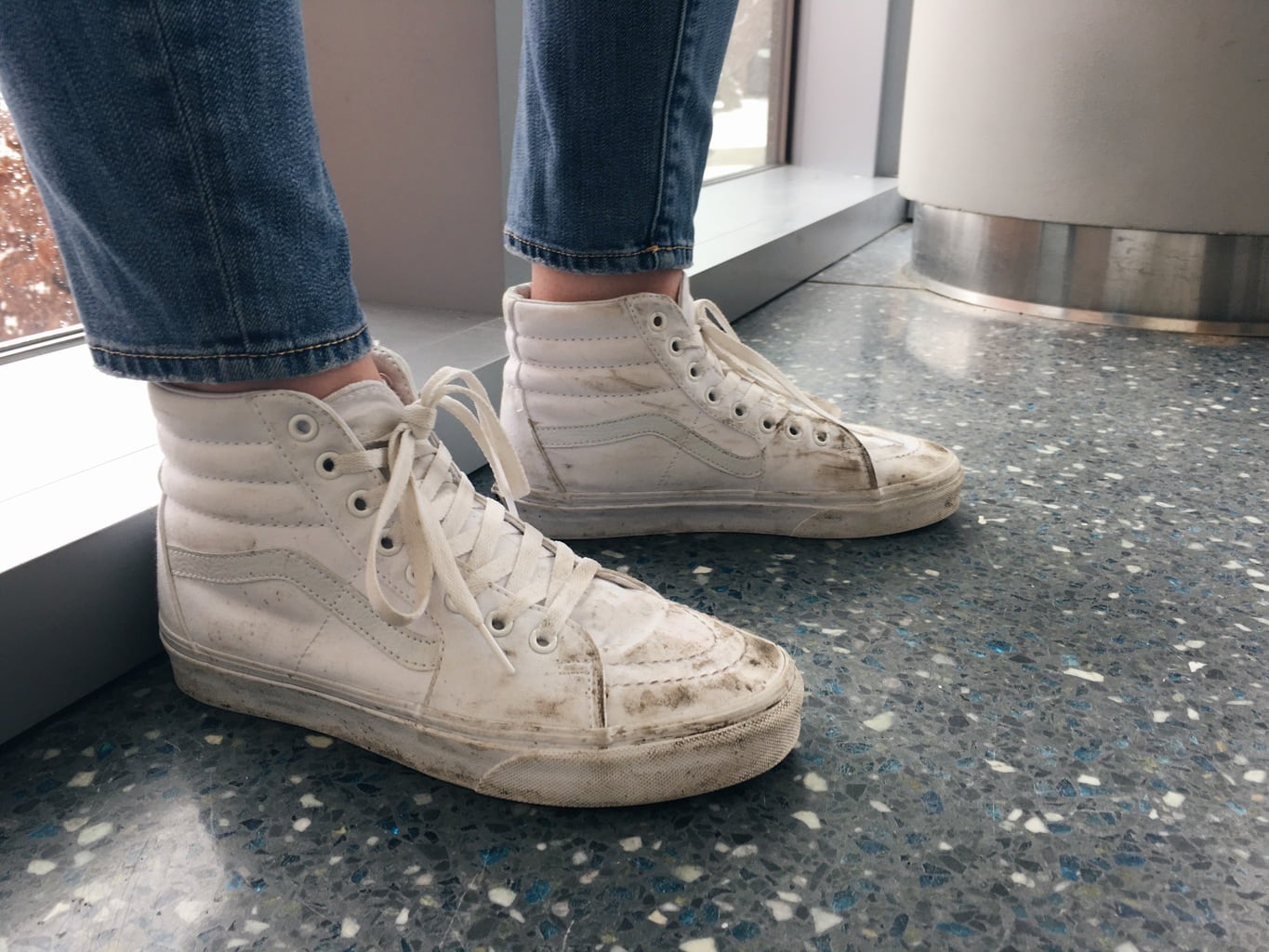 These white kicks travel with Erin everywhere she goes, and their beat-up appearance actually works with her laid-back style vibe. (FYI, dirty white sneakers are actually a trend, though we know the look isn't for everyone.) Their high-top style gives off an edgy feel to round out her look.
Now we want to know what you think!
Would you wear this look? Are loving Erin's corduroy jacket and staple white Vans? Let us know below!