Everything about Carissa's outfit is bold, attention-grabbing, and amazing inspiration for those who love to layer. Her ultra-cool sheer paneled tights add a touch of trendiness to her striped top and distressed shorts. Chunky shoes, edgy glasses, and a swipe of red lipstick polish it all off.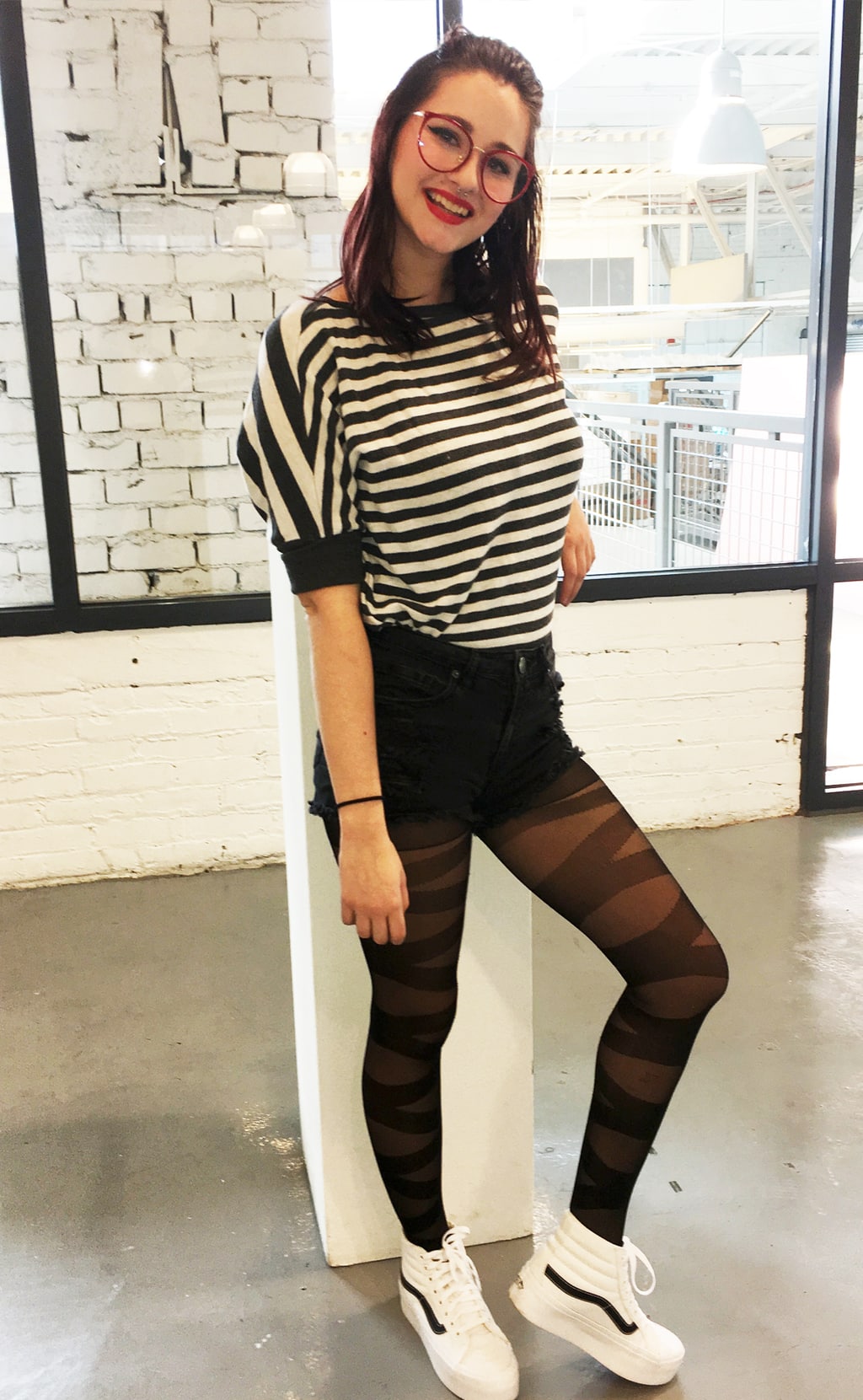 Carissa 101
Name: Carissa
School: Columbus College of Art and Design
Graduating Class: 2019
Hometown: Cincinnati, OH
Let's Talk Fashion
Where do you like to shop? "I usually shop at thrift stores because I find that there's way more personality in the clothes and way more styles to choose from."
How would you describe your sense of style? "I've decided I want my sense of style to be cute but grungy."
Why did you choose this particular outfit? "It's warm outside, so I decided to wear my favorite pair of shorts and my tights that I hadn't worn yet and the rest just kind of fell together."
What fashion advice would you give to other students who want to improve their style? "Honestly, to just wear what you want and don't worry about what everyone else thinks about it."
What are your favorite trends right now? "Patchwork denim is so adorable right now. I want to add patches to all of my jeans."
If you could raid anyone's closet whose would it be and why? "Rachel Green's closet would never get old."
Do you have a favorite fashion designer? "I love Elie Saab."
Who or what inspires your style and why? "So many people around me are so trendy, [they inspire] me to really push my style."
What do you do for fun? "When I have free time, I love hanging out with friends and watching Netflix."
Do you have any unique hobbies or interests? "I love sewing, knitting and shopping."
Elements of Carissa's Outfit
1. Shorts + Tights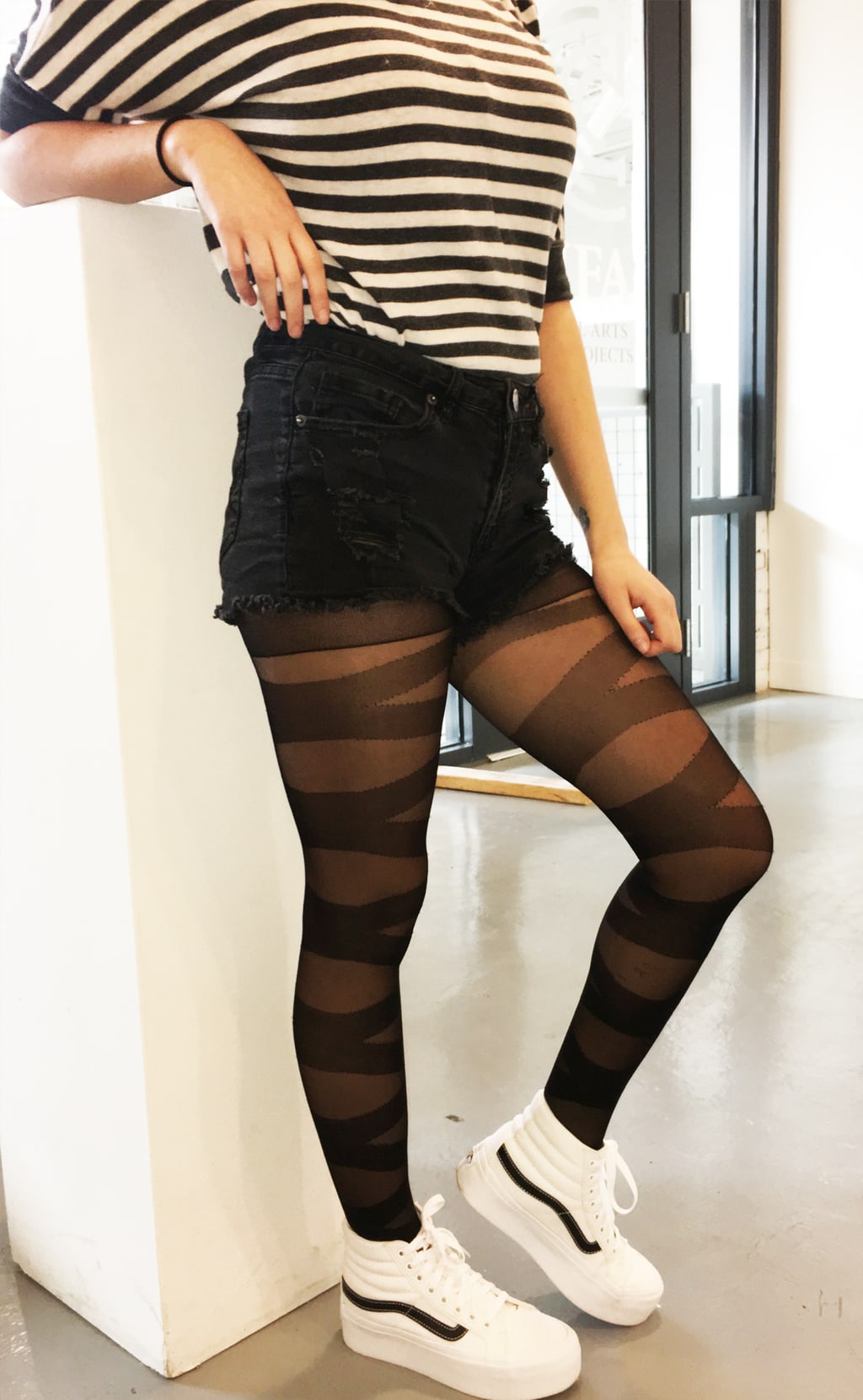 Carissa's ripped black denim shorts are a friendly reminder that summer is not far away. Soon, our denim cutoffs will be worn alone with our favorite tees on the daily. Until then, pairing them with patterned tights is a great way to rock them now while staying warm. Whether you go for striped, polka dotted, or even cat-printed tights (crazy cat ladies unite!), cute leg-wear will add extra sass to your look.
2. Chunky Shoes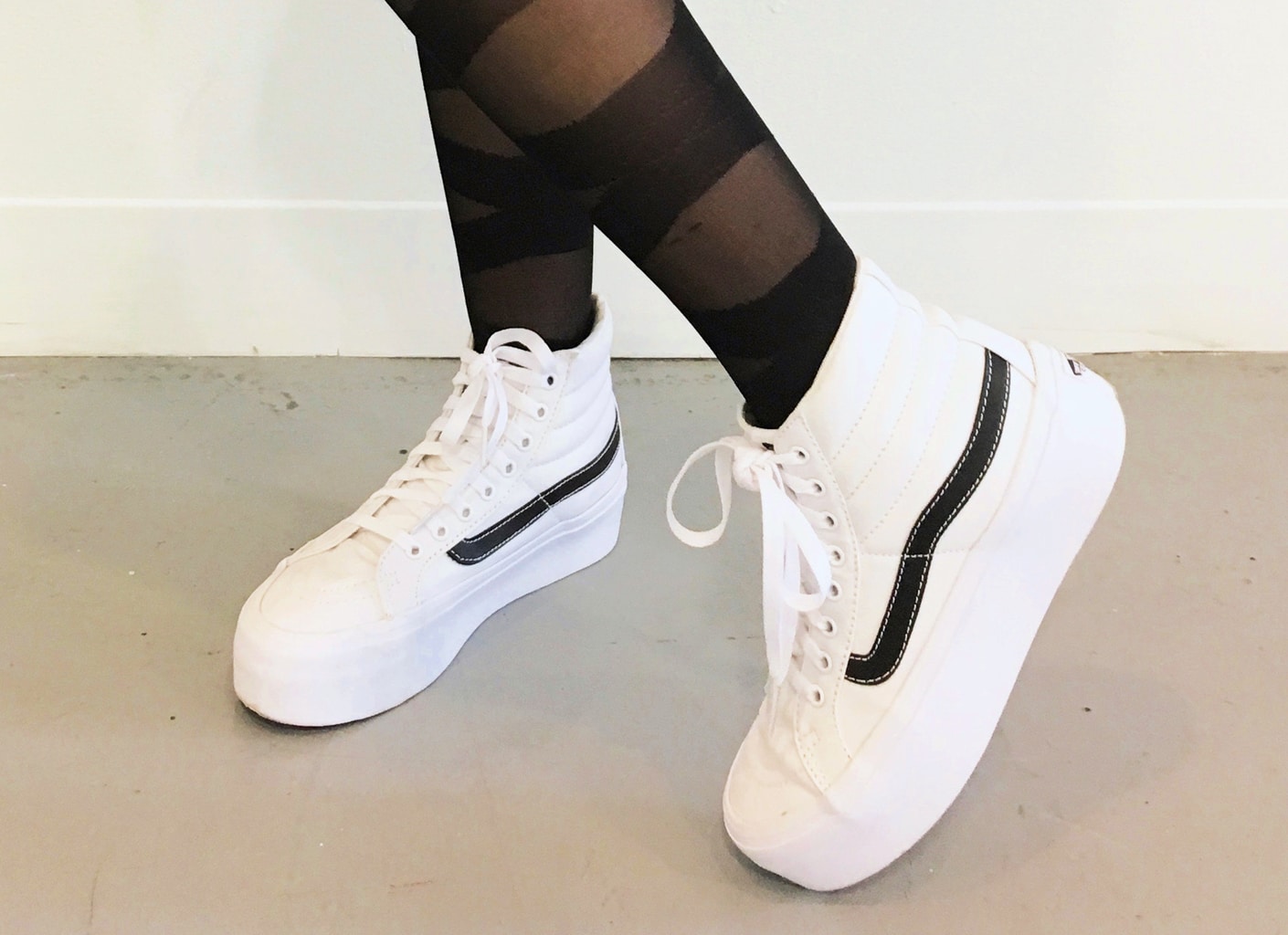 Carissa's bold platform sneakers are understated in color but crisp and fun in style. Some days I find myself wanting to add a little height to my outfit but walking around campus steers me away from heels. Theses shoes are a nice compromise of comfort and height. They're total statement-makers!
What do you think of Carissa's look?
Would you wear her outfit? Do you love her patterned tights and funky glasses? Let us know below!