Bailey is a business woman with a deep-rooted love for grunge. She manages to spice up accounting classes by wearing '90s and early 2000s-inspired outfits. As the semester continues to get crazier, she still finds motivation to wear perfectly put-together looks, like this one. This vintage Adidas crop top and denim jacket combo shows off Bailey's signature style.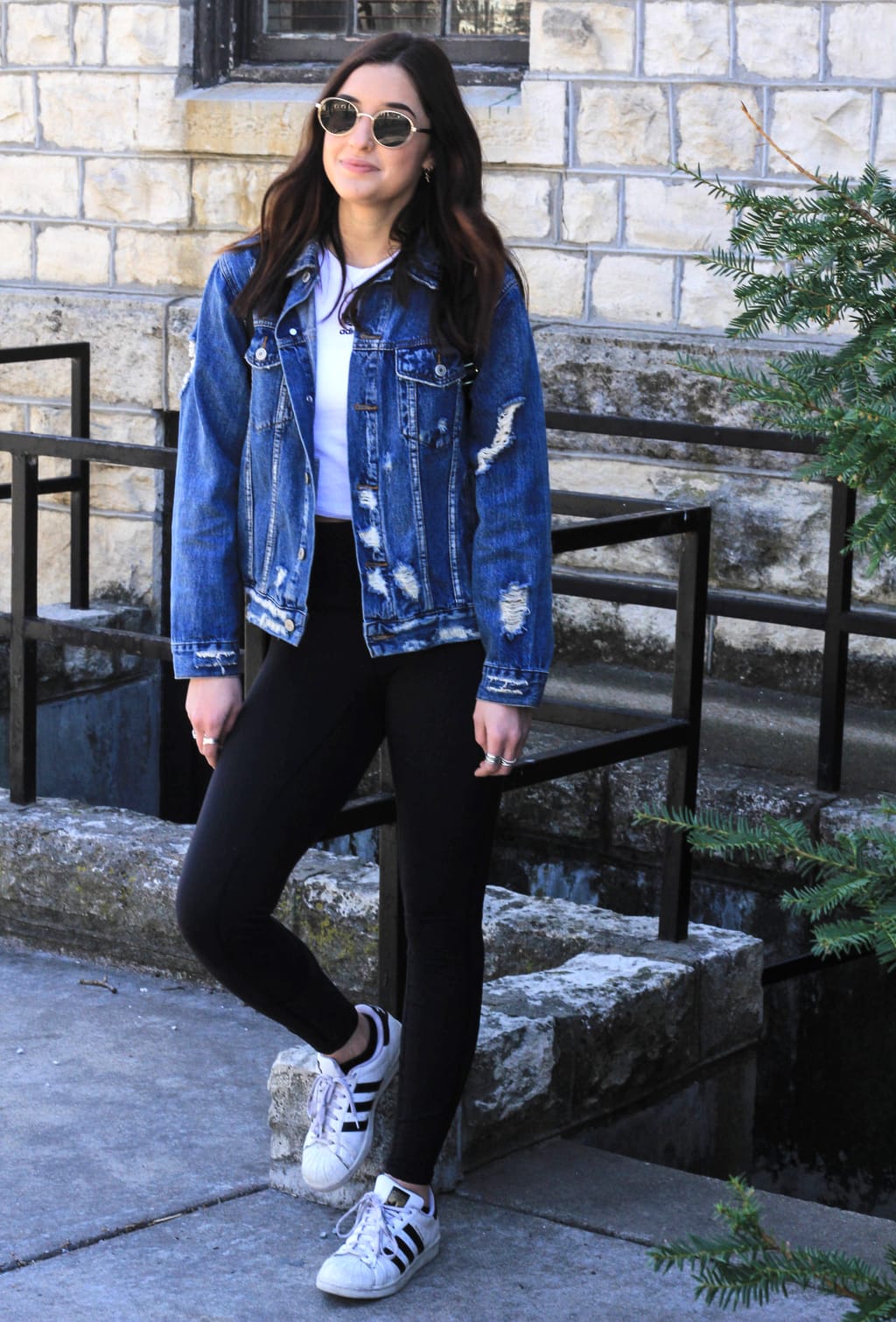 Bailey 101
Name: Bailey
Year: Senior
Major: Accounting
Hometown: Edmond, OK
Let's Talk Fashion
Who or what inspires your style? "I get my inspiration from Instagram bloggers most of the time. I follow a lot of people who have [similar styles] to me."
Where do you like to shop? "I'm mostly an online shopper. I love Isabelle's Cabinet and LF brand. I go to LF whenever I'm in Dallas. Oh and Revolve, typical."
How would you describe your sense of style? "I'm super into athleisure things these days and anything shredded or distressed to create that grunge look."
Why did you choose this particular outfit? "It's casual and comfy for class. But it also looks like you're putting in effort when you're not."
What fashion advice would you give to other students looking to improve their style? "Just be confident in whatever you wear! Anything could work no matter the pattern or boldness. You can rock it."
What are your favorite trends right now? "Definitely flare jeans, oversized coats, and baker hats. Also anything and everything early 2000s vintage."
Do you have any favorite fashion designers? If so, who? "Well, one day when I have real people money I want to own Gucci everything!"
What do you do for fun – do you have any unique hobbies or interests? "I do calligraphy, spend a lot of time online shopping, and also have a business style blog. I'm really into helping people make business attire fashionable. I always see girls in the business building that have such a grandma look going on. People need to know that business wear can be stylish."
If you could raid anyone's closet, who would it be and why? "Romee Strijd, the Victoria's Secret model. She wears a lot of LF stuff and she's really into the punk-y, vintage look."
Elements of Bailey's Outfit
1. Rings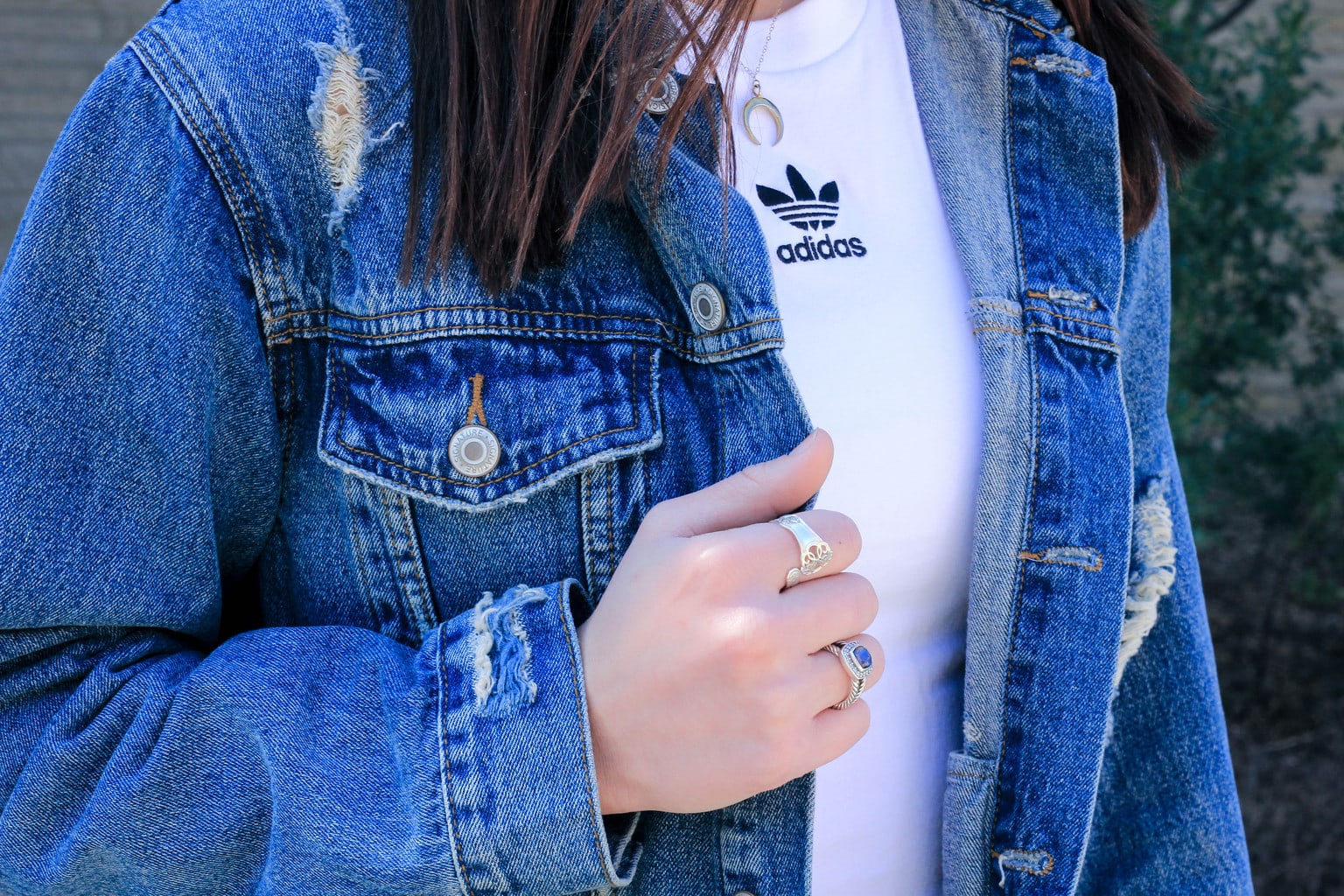 Bailey's outfits are never complete without add-on pieces from her favorite brands like Alex and Ani and David Yurman. She told me that she loves how jewelry can completely change the look of an outfit.
2. Well-Loved Adidas All Stars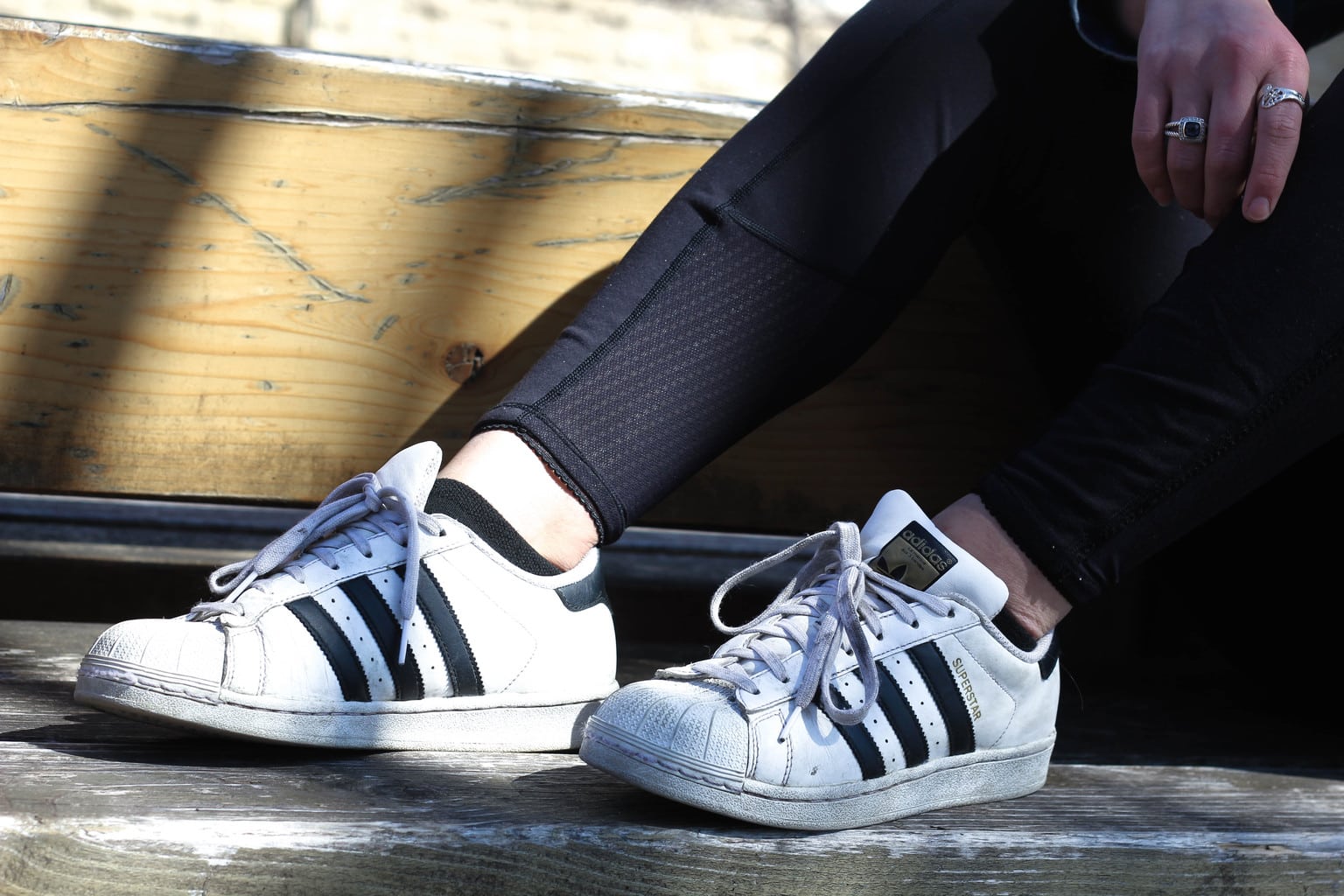 These classic kicks aren't the same without a little dirt and grime to give them a worn-in feel. These are the perfect touch of athleisure for Bailey's grunge-centric style.
3. Mini Backpack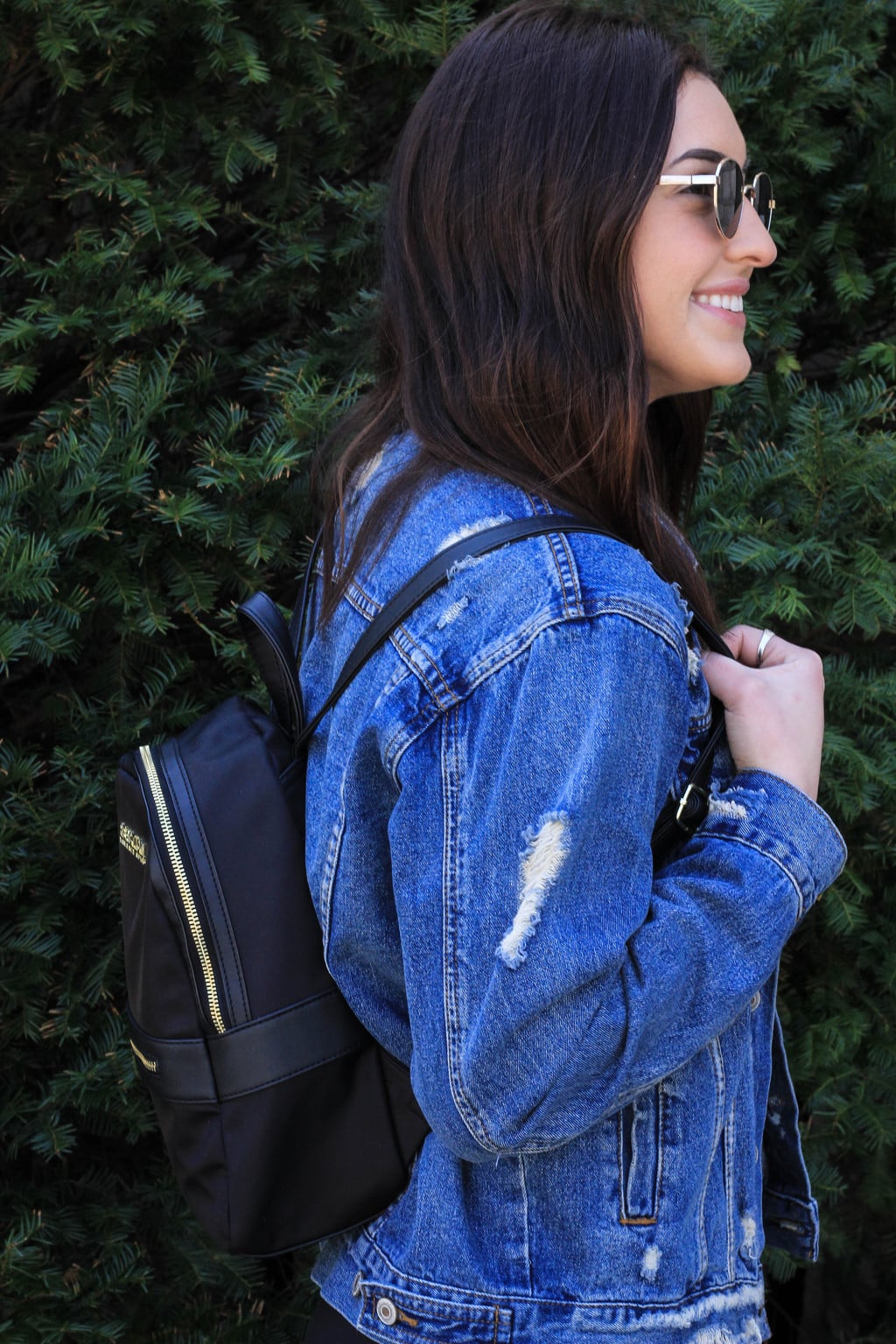 The mini backpack is here and while we love it, it isn't exactly the most versatile piece. Why does something so cute have to be so un-functional for an accounting major? 800-page textbooks will not fit in there, as Bailey admits, but it is so dang cute.
What do you think?
Would you wear this look? How do you keep business casual looking fresh? Comment below and share your thoughts with us!