Sometimes, a great personality and a great sense of style go hand-in-hand. Anika is a wonderful example of that! Her bright smile is all she needs to shine, but she pairs it with an outfit that showcases her cool personality.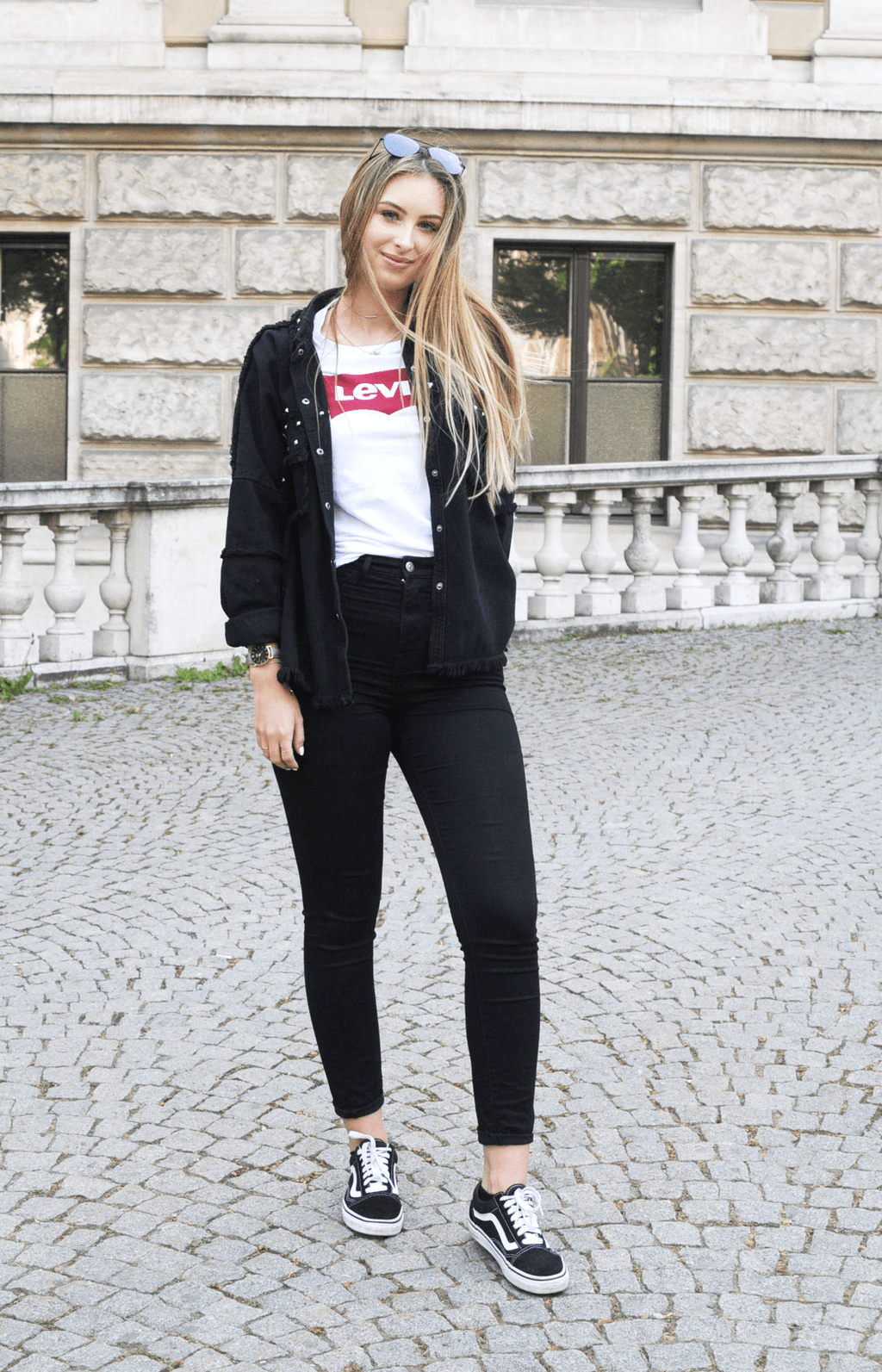 Anika 101
Name: Anika
School: University of Vienna
Year: Freshman
Major: Psychology
Let's Talk Fashion
Who or what inspires your style? "My style is heavily inspired by social media street style. I also love to take styles of different people I meet throughout my life and mix it into my own [style]."
Where do you like to shop? "I totally love Zara. They always have clothes that fit me perfectly."
How would you describe your sense of style? "I like to dress sporty but [my style also has] a modern and elegant aspect to it. My clothes have to be comfortable and good looking."
Why did you choose this particular outfit? "I do have a long day of University ahead of me, so I went for comfy sneakers and an oversized jacket [which] is always [an easy combination]."
What fashion advice would you give to other students looking to improve their style? "Fashion doesn't have to be expensive. You can always find a cheap bargain for the things you want. Another [piece of] advice I would give is to always stay true to yourself. It's great to look for advice [from] others but at the end of the day it should be your style."
What are your favorite fashion trends right now? "I call it 'easy fashion.' Clothes that are easy to wear without you having to look perfect, like boyfriend jeans, oversized jackets, and shirts in the destroyed look."
Do you have any favorite fashion designers? If so, who? "At the moment I really adore the [designs] from Gucci and Moschino. Their clothes are trendy and youthful and that's exactly what I'm looking for in my clothes."
Do you have any unique hobbies or interests? "I love to travel around the world. Last year [I went to] Miami and LA, travelled through Asia, and next week [I'm] going to Paris!"
If you could raid anyone's closet, who would it be and why? "Oh that's easy! I would love to look into Kylie Jenner's closet. [That] girl is on fire and her outfits are always on point. I'm sure I could spend days going through her clothes."
Elements of Anika's Outfit
1. Elegant Accessories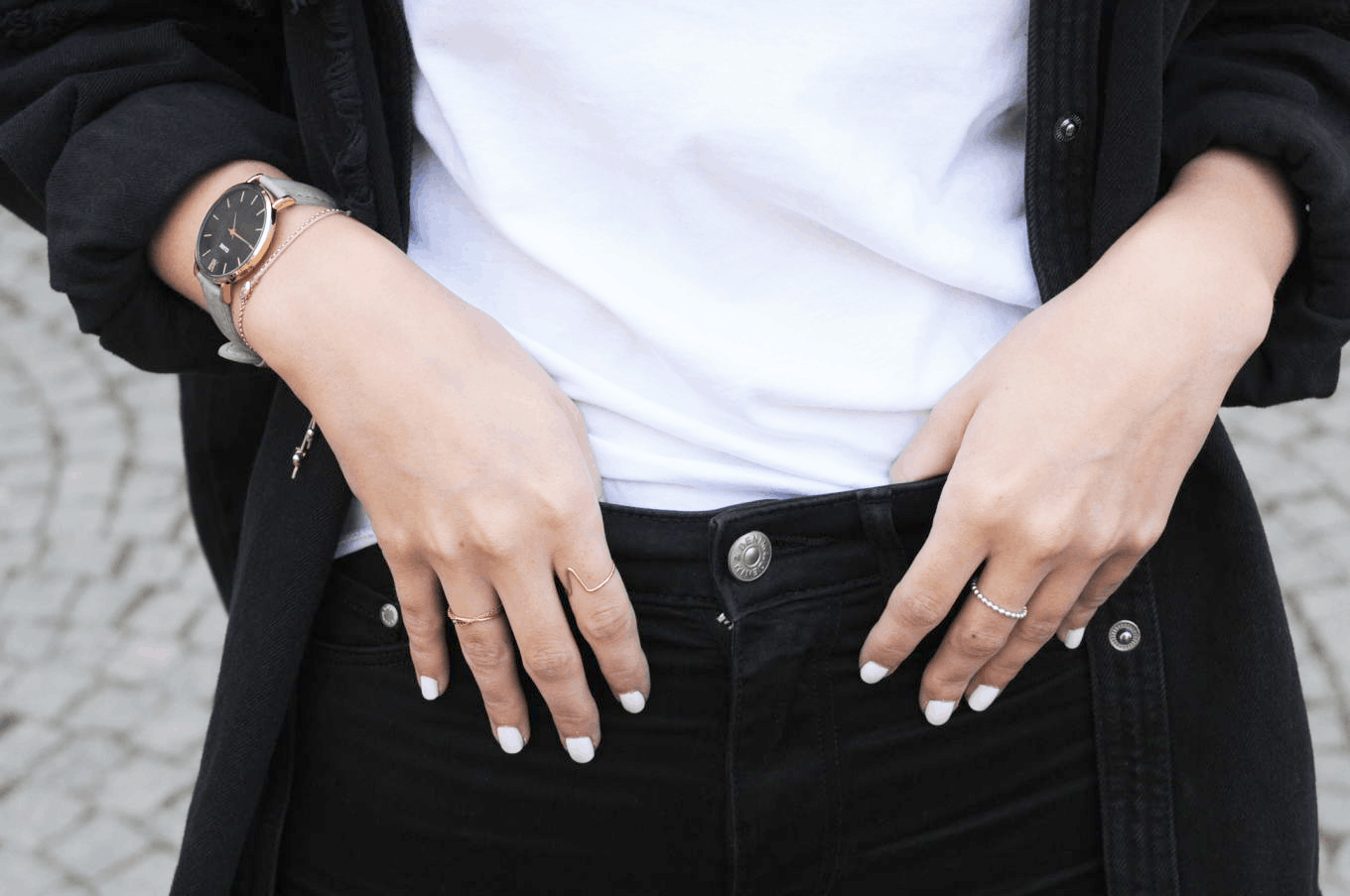 Anika's accessories are subtle and feminine. Her elegant watch gives her sporty outfit a taste of elegance and sophistication. I also love how her bold white fingernail polish stands out against her black outfit.
2. Sporty Shoes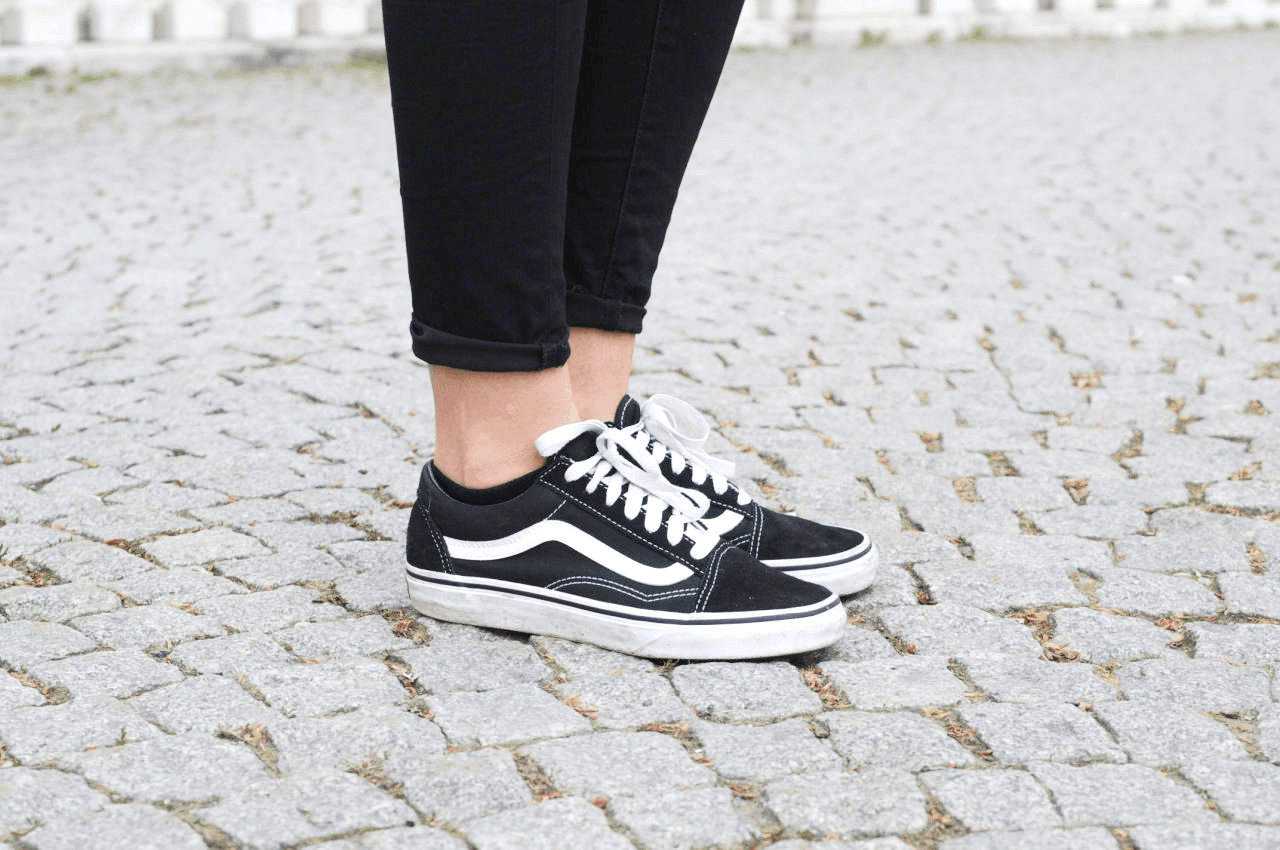 Comfort is important to Anika and her footwear fits this preference. For a long day at the University, her Vans Old Skool sneakers are a wonderful combination of sporty and fashion-forward.
3. Classy Bag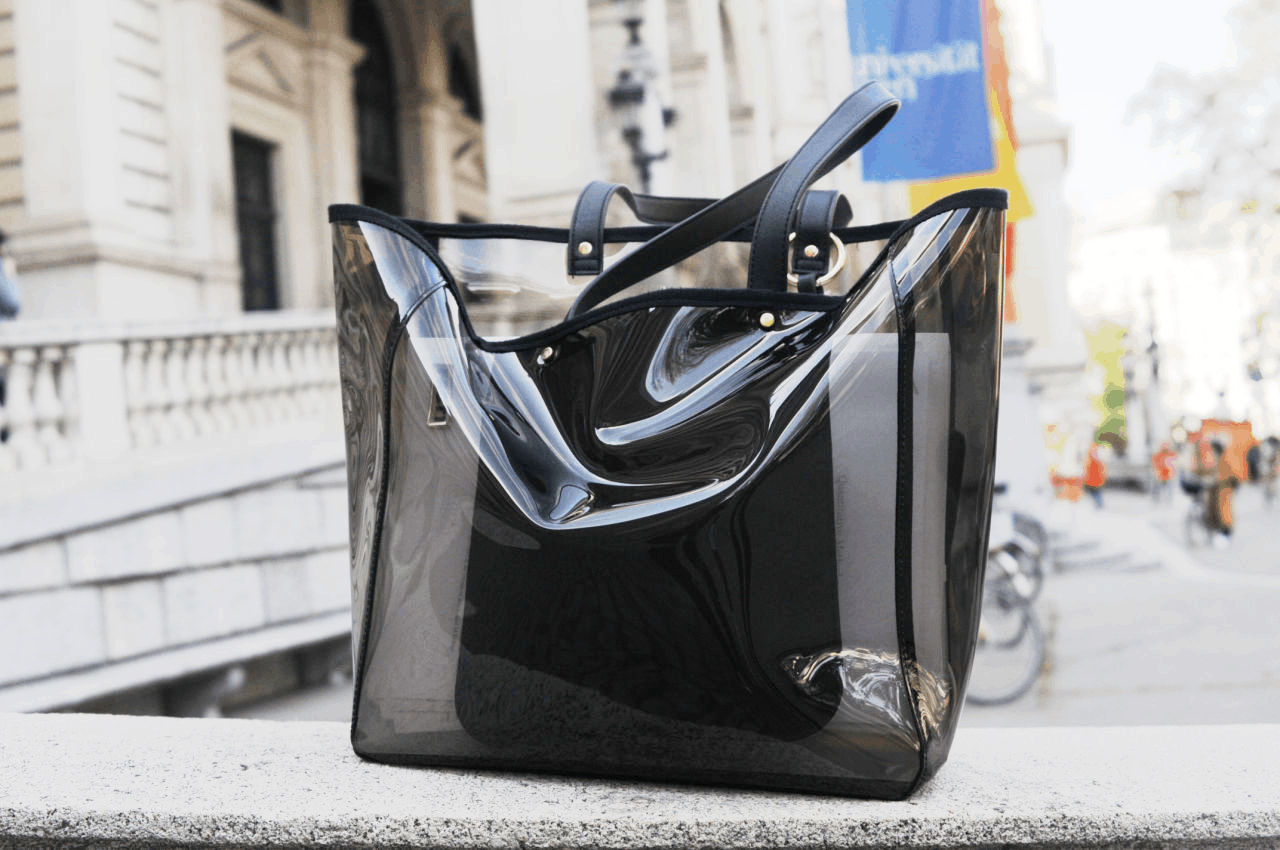 Every college girl needs a bag that can fit everything for a long day at University. Anika takes it one step further with this cool PVC tote that mixes style and edge with functionality. It's the best of both worlds!
4. Oversized Jacket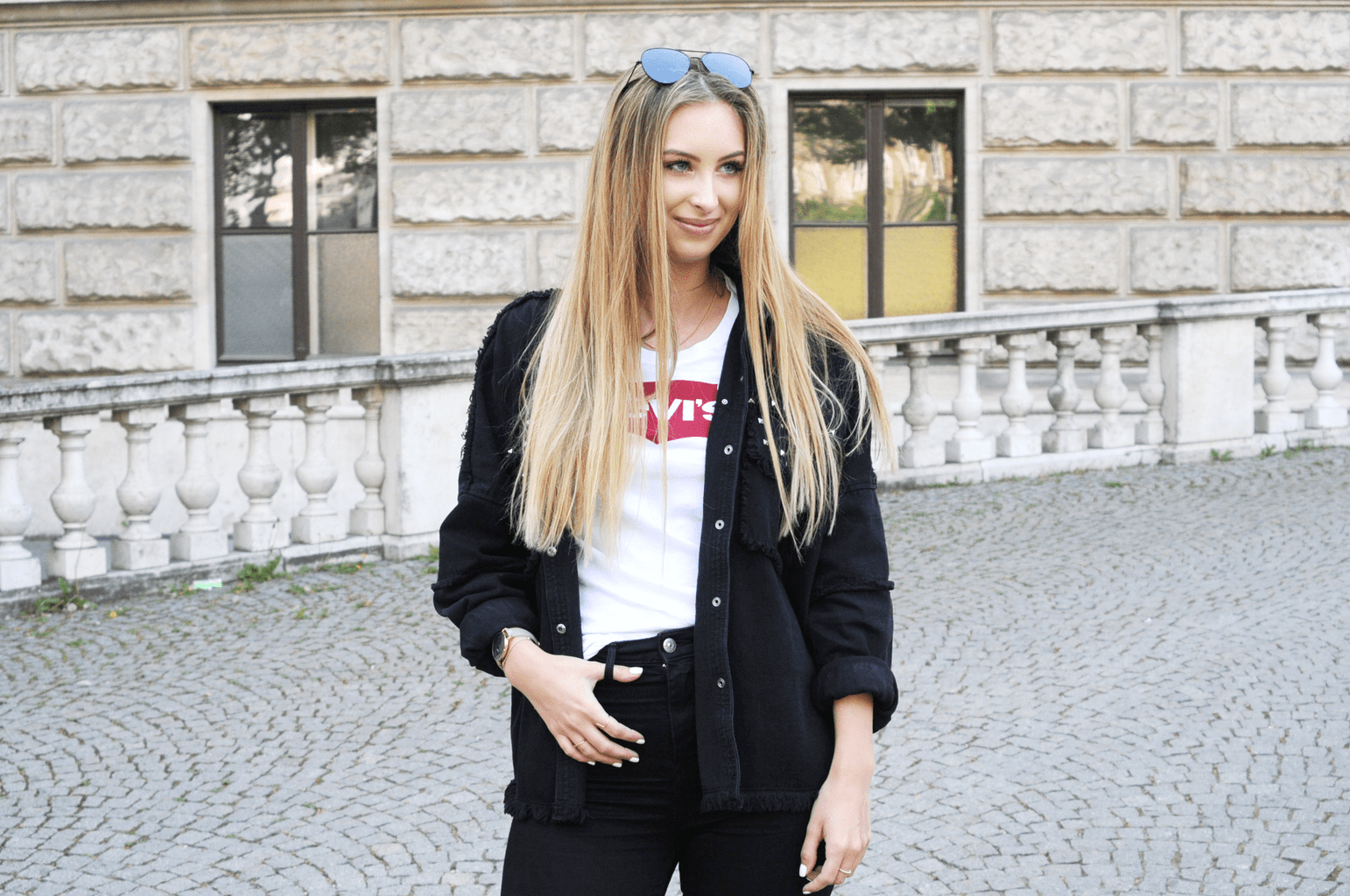 The weather in Spring can be quite tricky in Vienna, so Anika goes for an oversized jacket and a simple Levi's shirt. The red print on the front gives her black outfit just enough color to make it pop!
Love Anika's style?
Do you like Anika's sporty elegance? Do you have a thing for comfy oversized clothes? Let us know in the comments!