I caught sight of Maddie's fun scarf while walking across campus and wasn't surprised when this funky accessory belonged to an equally spunky girl. Maddie is perfecting a "gentle rebel" ensemble while looking like an absolute goddess. The lace and leather combo is totally gush-worthy and deserves some serious appreciation.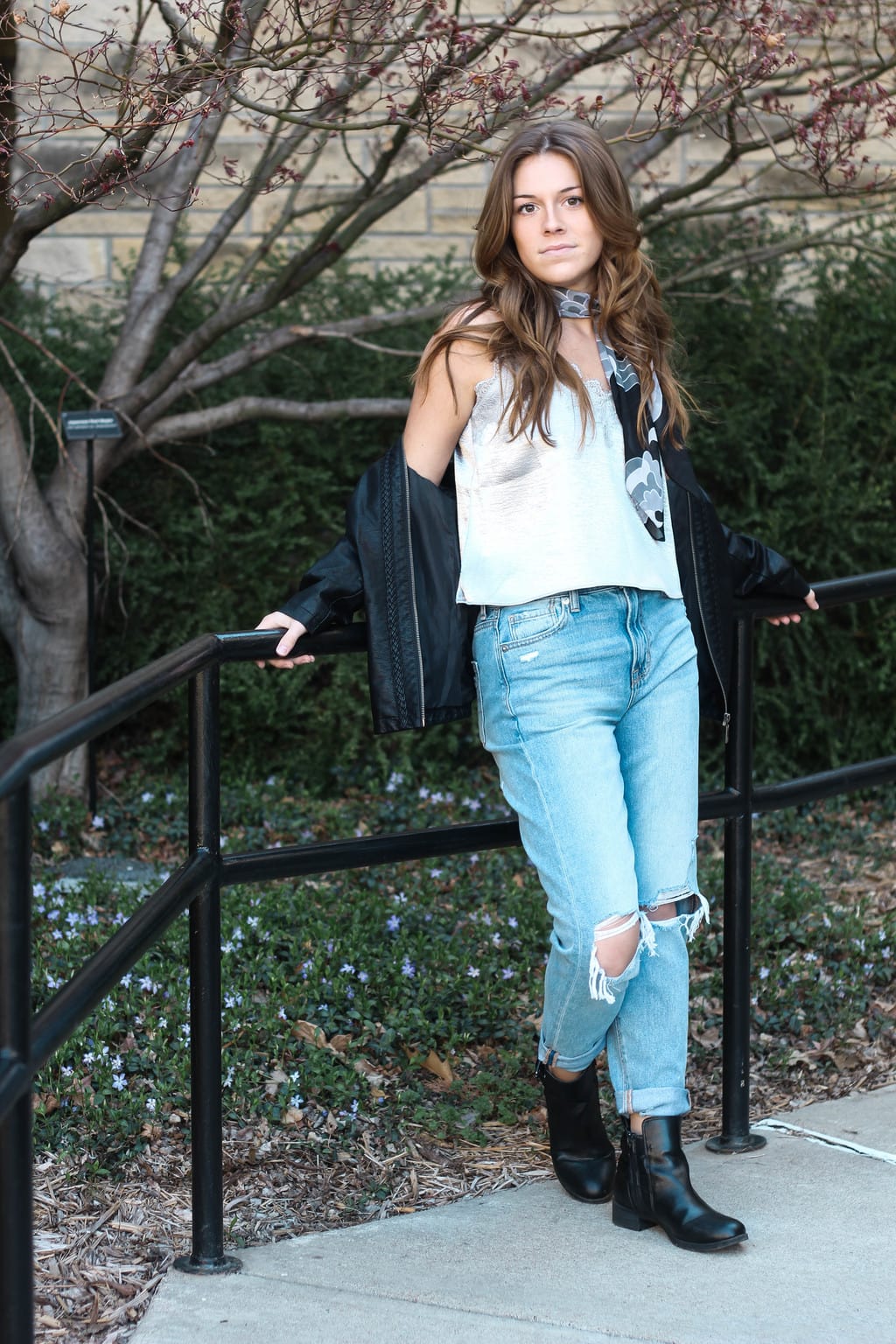 Maddie 101
Name: Maddie
School: Kansas State University
Year: Sophomore
Major: Marketing
Hometown: Overland Park, KS
Let's Talk Fashion
Where do you get your fashion inspiration? "I get it mostly from fashion bloggers I follow on Instagram. Accounts like Danielle Bernstein (@weworewhat), Thessy & Yiota (@saboskirt), and a clothing brand called Show Me Your Mumu. But I also love Kourtney Kardashian."
Where do you like to shop? "I like to shop at Forever 21 when I'm ballin' on a budget. Every now and then I try to check out a few of my favorite boutiques in Kansas City like Threshing Bee or Etiquette [Boutique]. Whenever I have time I like to go thrifting though, I can search for hours and hours at these kind of places. Places like Free People, Urban Outfitters, and Lululemon are all at the top too."
How would you describe your sense of style? "That's a tough one. I want to say my sense of style can be different than most because I like to stand out and be different when I can… but I also feel like I go for a lot of the basic stuff at the same time. One of the things I try to do when putting an outfit together is [to pair] things that most girls wouldn't think of [wearing together]. Or if I see something I like, I will try to put my own twist on it. I still feel like I have no idea what I'm doing at times!"
Why did you choose this particular outfit? "The lace top has always been a favorite and I knew I wanted to wear it with the ripped jeans. I also wanted to add an accessory and I'm personally not the biggest jewelry fan, so I decided to pair it with a little scarf around my neck. Then I had to throw on my favorite leather jacket."
What fashion advice would you give to other students looking to improve their style? "I would tell them to just find someone they look up to to get their fashion inspiration from and learn all their secrets. Also, don't be afraid to try out new things and just wear what makes you feel confident and what you love, because that is what matters most!"
What are your favorite trends right now? "I really like the arched sunglasses that Quay sells. I am also into the slides with the soft fur on them too. My favorite are my pink ones from Target!"
Elements of Maddie's Outfit
1. Mini Belt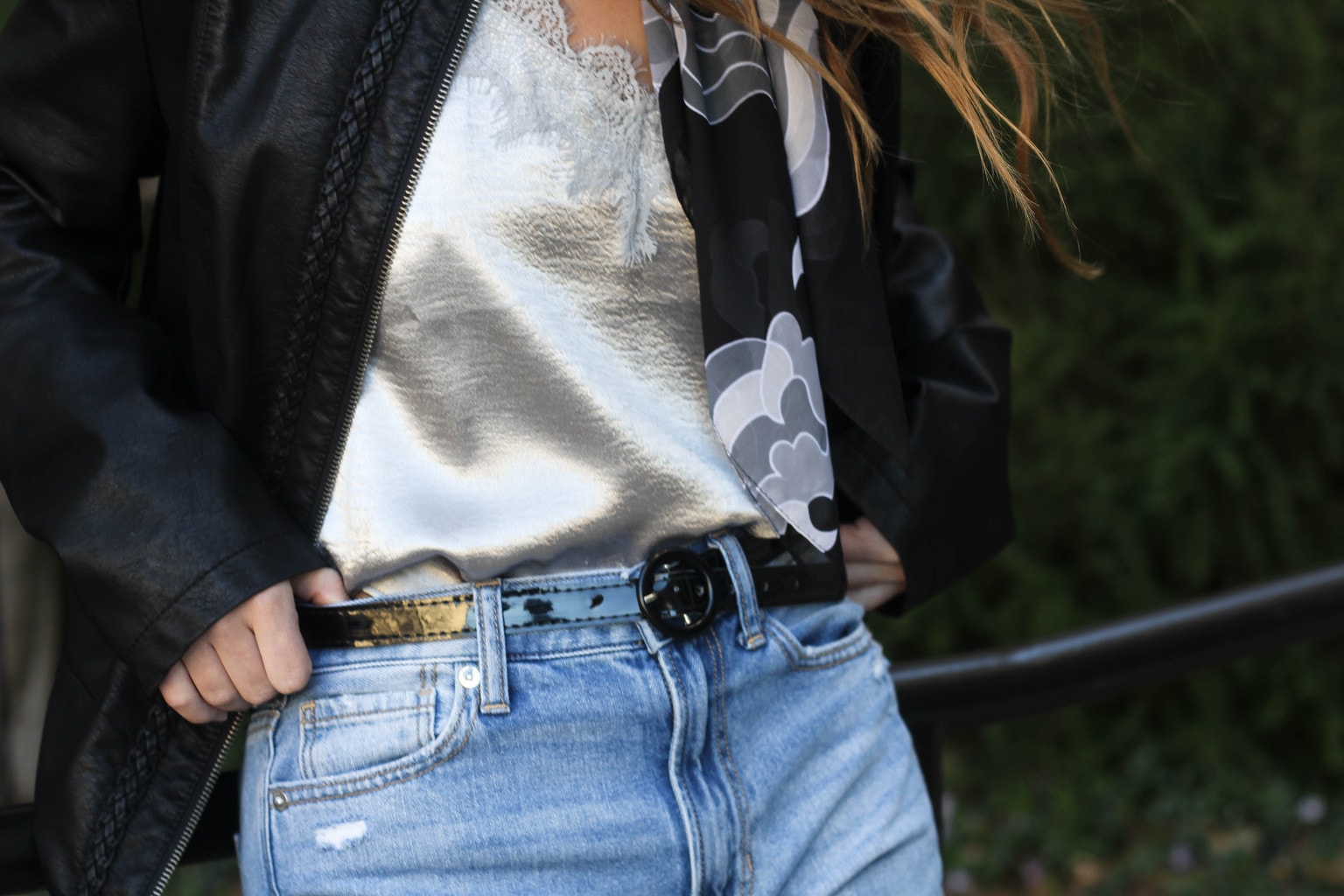 This little black belt splits up the light blue and gray tones from Maddie's tank top and jeans, but also pulls in the black from the leather jacket and her simple booties. The covered buckle keeps the look feeling modern.
2. Booties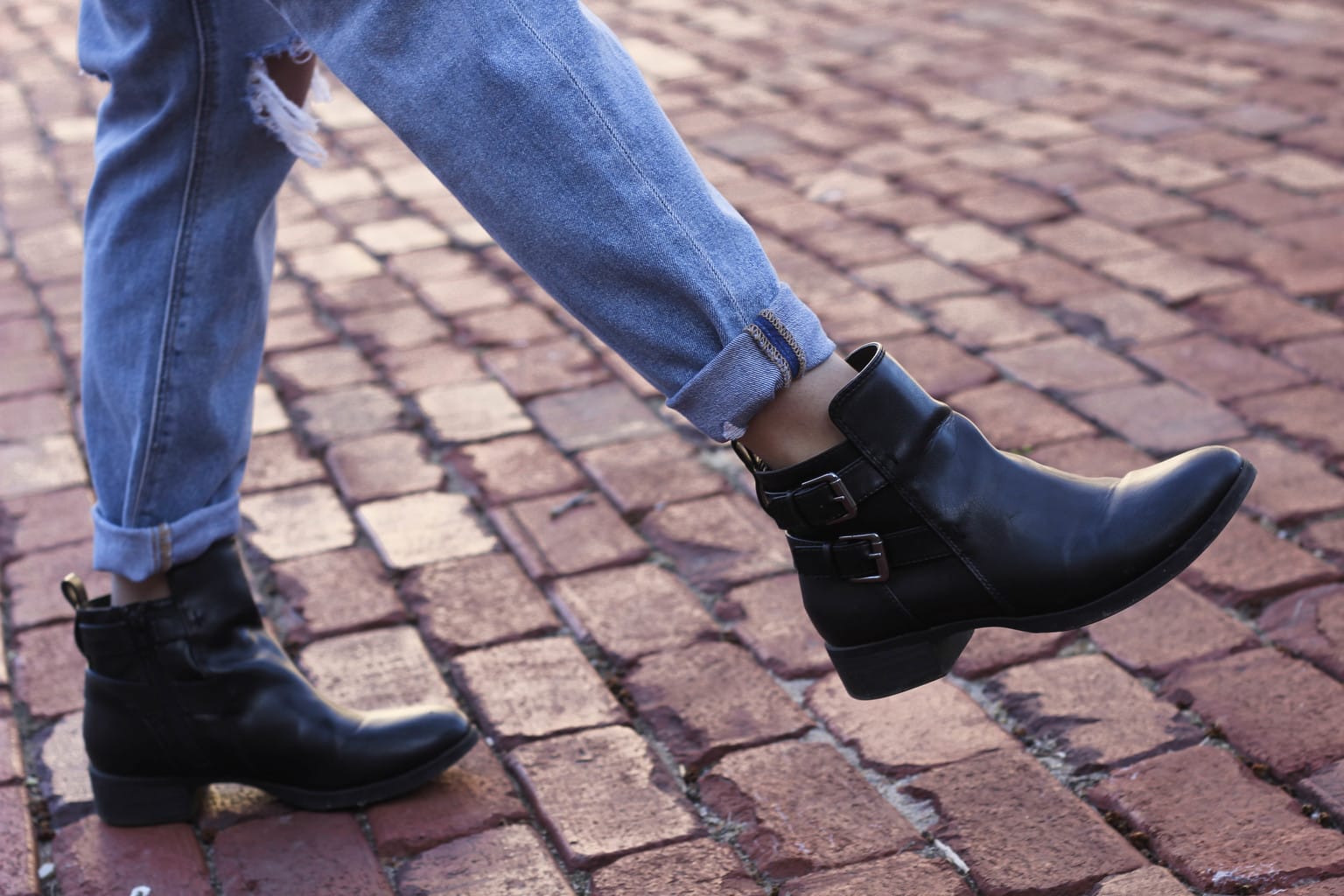 There is so much a girl can do with a simple pair of black booties. Maddie paired her jacket and boots together to add some punk flavor to her otherwise delicate look.
3. Ascot Scarf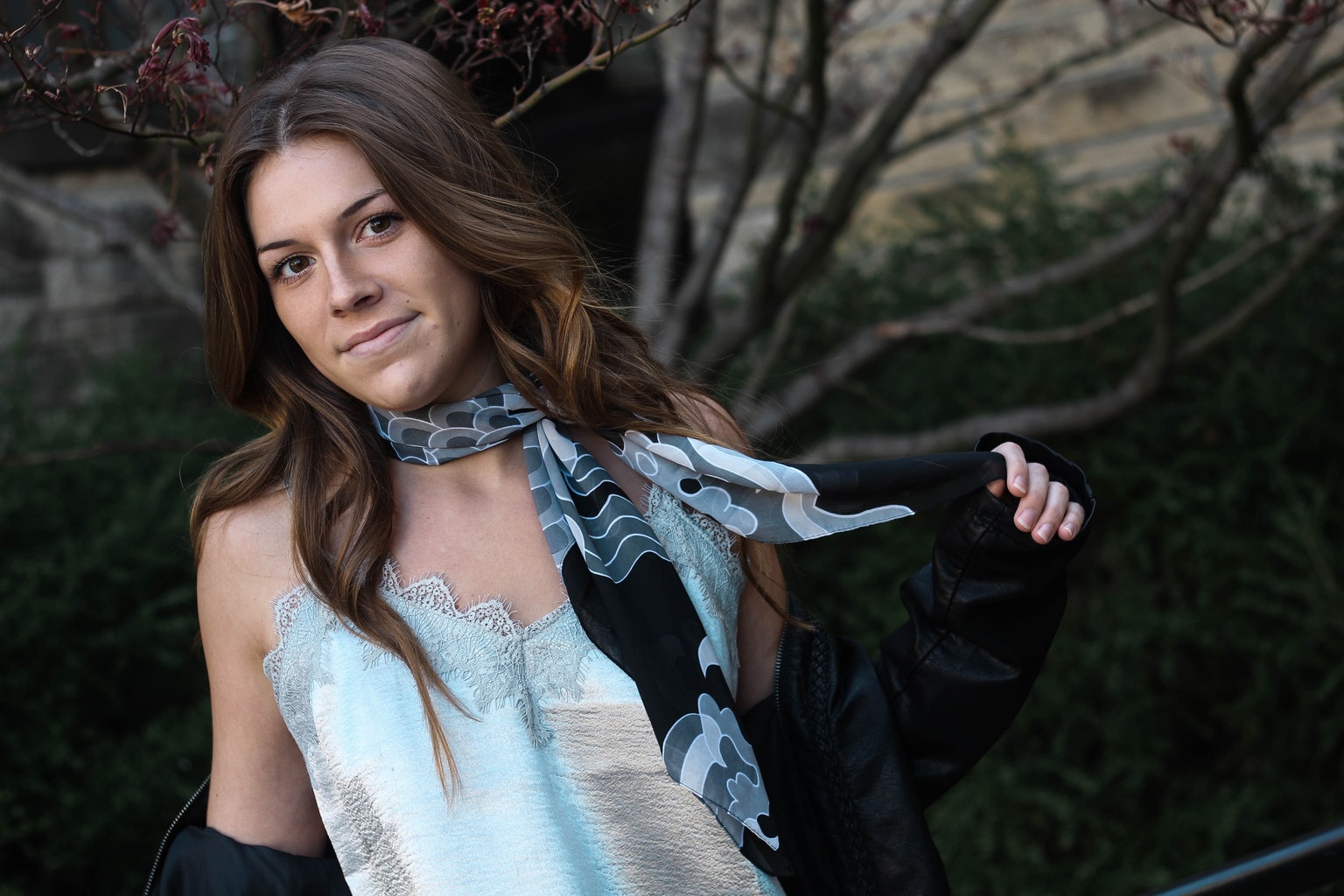 Maddie mentioned not being much of a jewelry person, so adding a knotted ascot scarf as a necklace replacement is simply genius. Plus, that gray and black pattern matches her feminine, yet bold style perfectly.
Now we want to know what you think!
Would you wear Maddie's look? Have you ever worn an ascot? What do you think of her funky belt? Let us know below in the comments!