We're halfway through the semester and Tasfia hasn't let the exhaustion of school kill her style. She keeps her look simple yet trendy while soaking up the last few days of good weather this fall.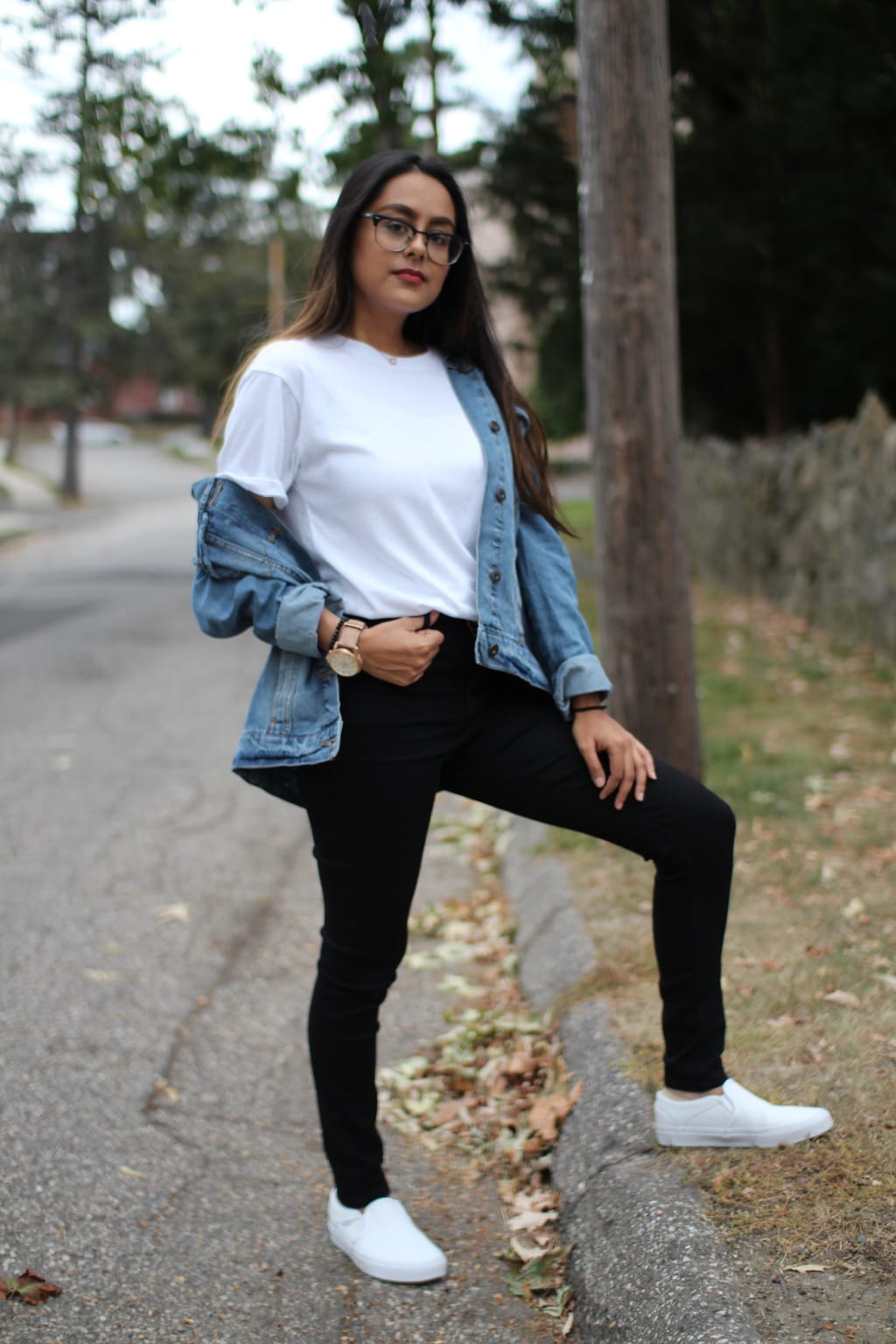 Tasfia 101
Name: Tasfia
School: University of Bridgeport
Year: Junior
Major: Fashion Merchandising
Hometown: Branford, CT
Let's Talk Fashion
Who or what inspires your style? "Honestly, everyone inspires my style. I love to wear whatever's trending and whatever looks good to me, and that could mean something that was trending a year or two ago."
Where do you like to shop? "Anywhere there's a deal, but also literally anywhere. I'll shop at stores like Rue 21 and Zara."
How would you describe your sense of style? "My style is mainly casual but I love to dress up every now and then. [Usually] I'll stick to jeans, a simple top, and my leather jacket."
What fashion advice would you give to other students looking to improve their style? "Experiment! It's always fun to challenge your style and see what suits you and what doesn't. The world is open to endless styles and you shouldn't be afraid to wear whatever you want."
Why did you choose this particular outfit? "I'm always on the go and I commute to school, so I always try to be as comfortable but stylish as possible. Plus I'm not ready to put away my embroidered jacket just yet."
What are your favorite trends right now? "I love the lace detailing on everything from tops to [bottoms]. It's so edgy!"
Do you have any favorite fashion designers? "Not currently. I'm more into what's on the clothes and how [they make] me feel."
What do you do for fun? "I love to analyze trends on Instagram and other social media sites. I also love to do photoshoots with my friends."
If you could raid anyone's closet, who would it be, and why? "I would love to raid Sherlina Nym (@sherlinanym)'s closet. Her style is definitely me, [and I love all of it], from casual and comfy to dressy."
Elements of Tasfia's Outfit
1. Graphic Tee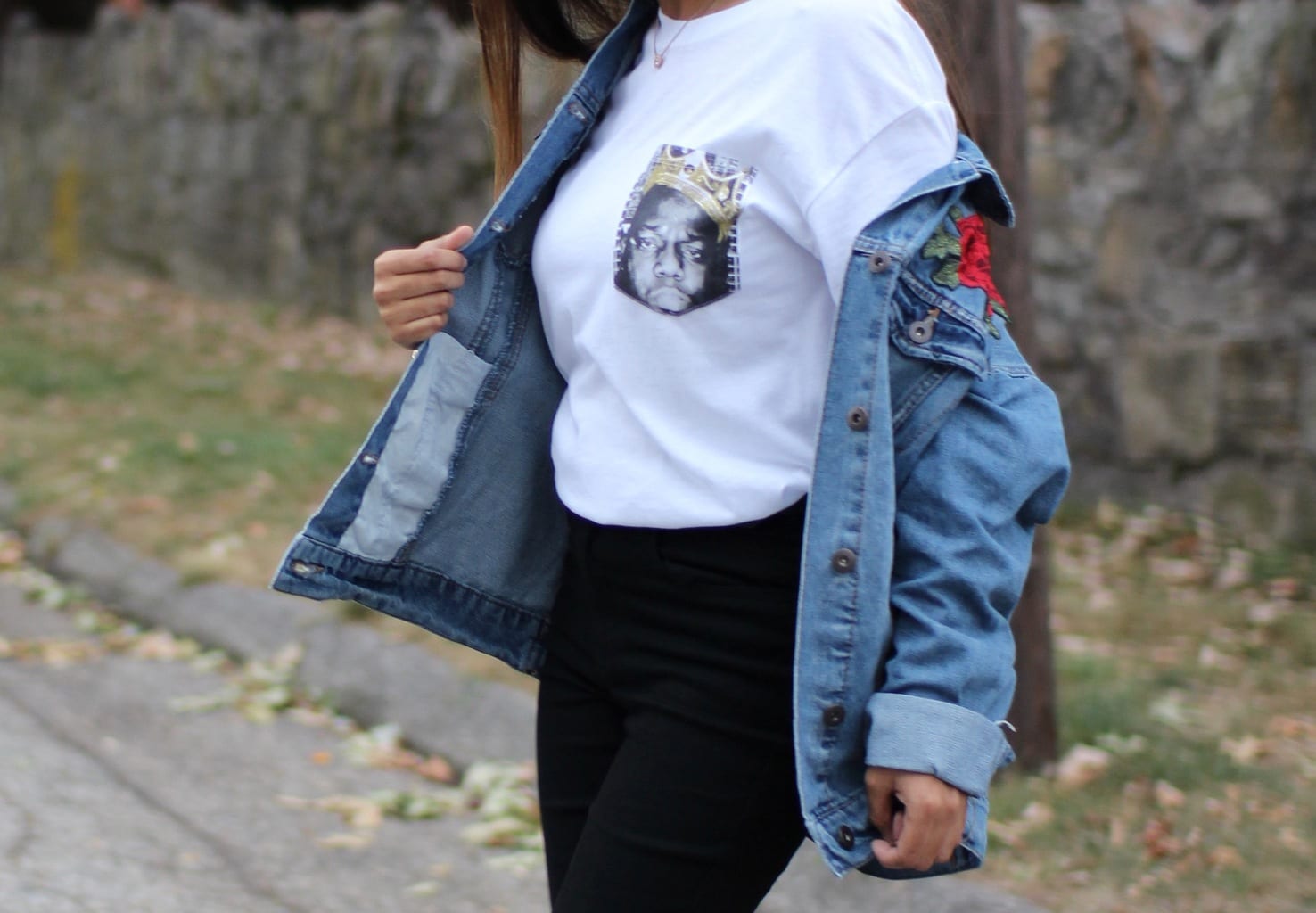 Swapping out a basic tee for a graphic top is a simple formula for making your outfit stand out. Tasfia's white oversized shirt has a portrait where the pocket would be, which is a cute and simple way to step up her look.
2. Rosegold Watch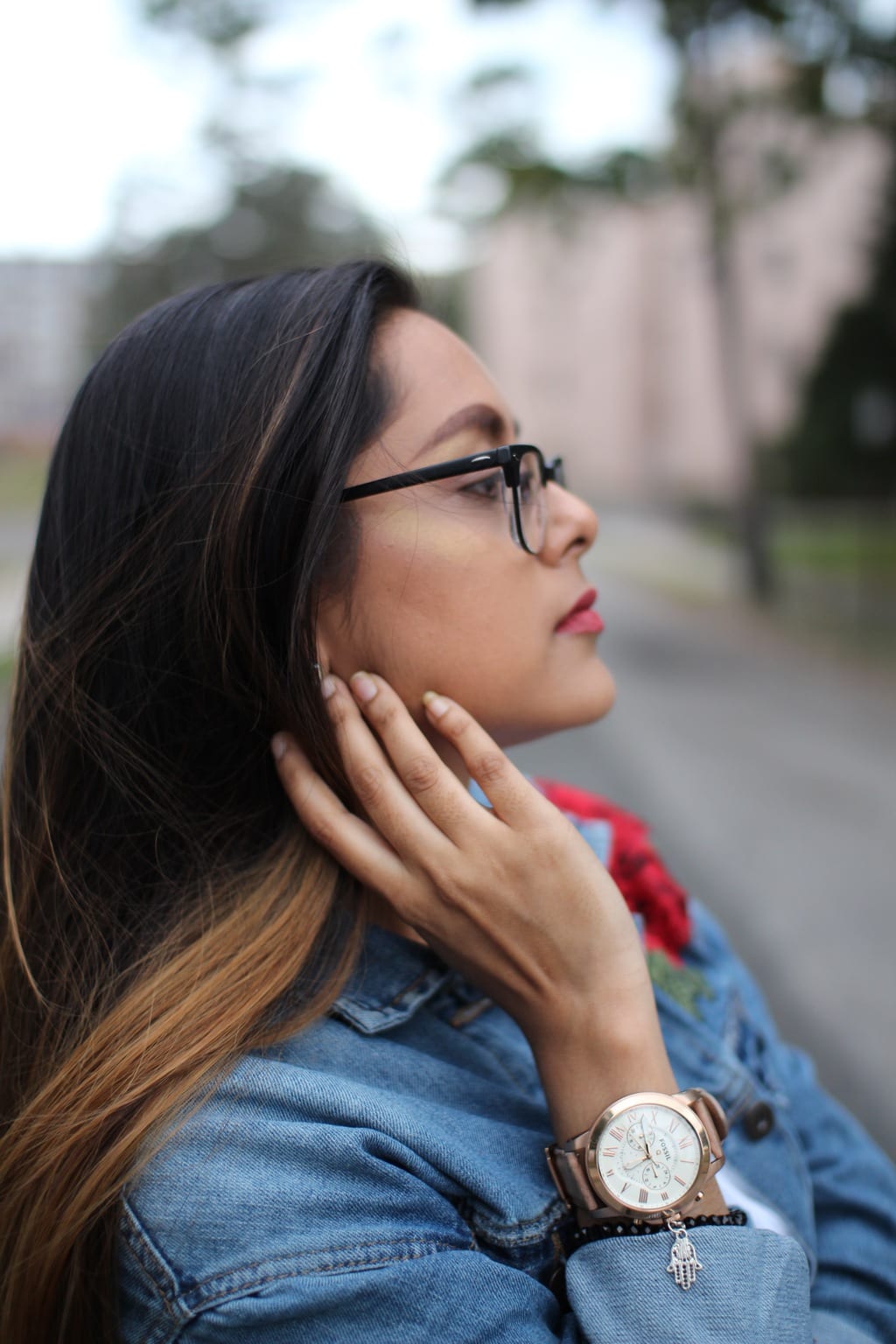 Even though Tasfia's watch has a large face, the rose gold material and style of numerals make it dainty and delicate. Rose gold is undeniably the softest and most feminine of the metallics, and it truly goes with everything. Here Tasfia pairs it with a black beaded bracelet, demonstrating just how versatile it can be.
3. Embroidered Jacket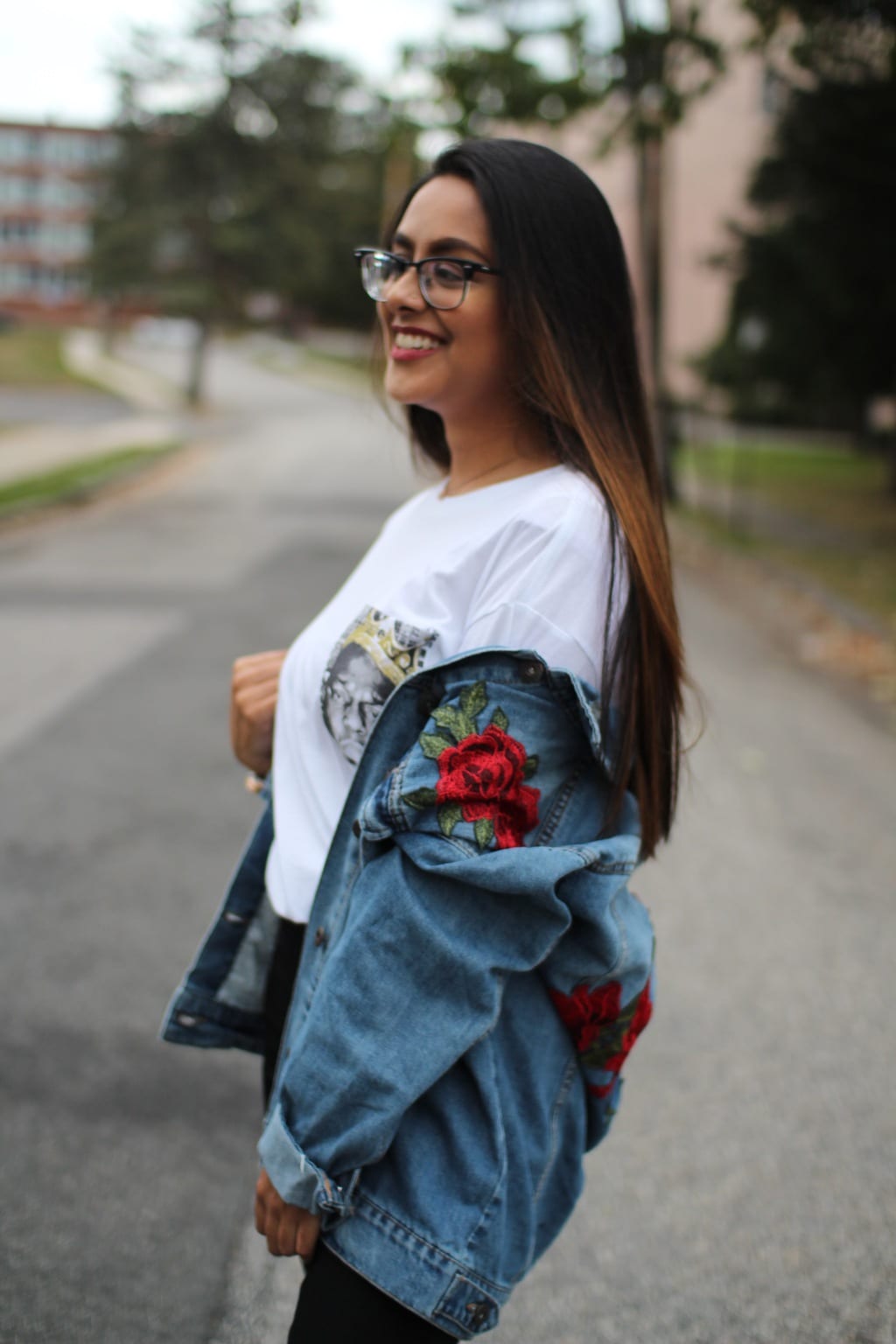 Embroidery has been owning 2017, so it's only right to continue rocking it all throughout fall. Tasfia's oversized denim jacket is accented with bright red roses and – let's be honest – is the most eye catching element of her look.
What do you think?
Would you wear this student's outfit? Do you have anything embroidered in your closet? Comment below and let us know what you think!