It's nice to have a go-to brand for when you're feeling rushed but know you need something just right. Even the most experimental beauty lovers find it comforting to know that there's a line that they can always go back to!
For me, a line that has never failed, whether it is in getting a treat for myself or a present for a friend, is Lush. Always charming, a little quirky, and refreshingly natural – Lush is a bath-and-body brand that makes you smell divine and feel soft and sensual. Peaked your interest? Check out the five categories in which Lush absolutely shines: bath bombs, "emotibombs," perfumes, "smoothies," and soaps.
1. Bath Bombs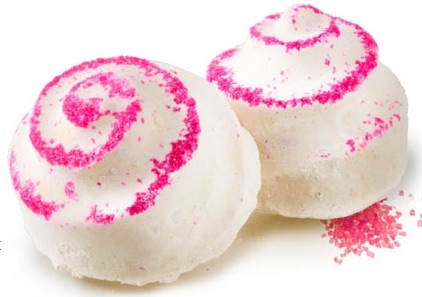 These bath bombs are like super spheres of joy. Fizzy and fragrant, they explode into beautiful bubbles that whisk all of your stress away! In addition to sensual scents, they also release fun surprises like crazy colors and flirty flower petals into your bathwater. Whether you want a happy holiday bath bomb like the Satsumo Santa – which smells of bergamot and mandarin – or a fruity fragrance like Blackberry, these little beauties are a must-buy.
2. "Emotibombs"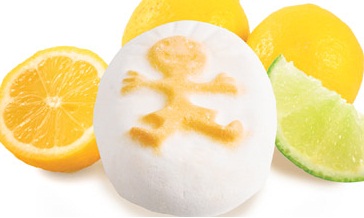 Product Info
Edit: Unfortunately, Lush no longer carries these, but you never know, they may bring them back if you ask!
While baths are a much-loved treat for me when I go home, at school, I'm living the dorm life, which unfortunately means that it's time to hit the showers when I need to get squeaky clean. However, Lush does not ignore those of us who choose, or have to, take a quick shower instead of luxuriating in a long bath…
Dorm dwellers, meet the "emotibomb"! Designed to fizz with electric essential oils inside your shower, these are the perfect AM pick-me-up. Whether you have an early morning class, or have had a late night out, these are a must-have for the twists and turns of college life.
3. Perfumes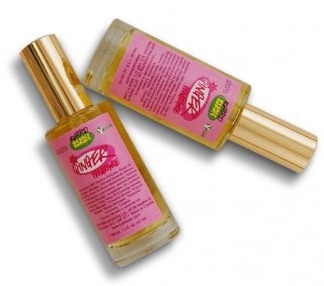 Mark and Simon Constantine are the geniuses that have brought Gorilla Perfumes to Lush. Being hands-on kind of guys, they hand-blend every single fragrance as well! So whether you're jonesing for Ginger (Edit: no longer available) or craving Vanillary, these perfumes are a perfect treat!
4. Soaps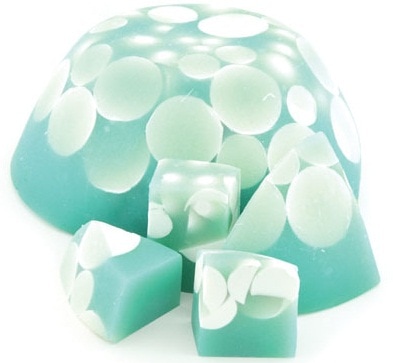 Here's a counter-intuitive fact: the best soaps include much more than, well, soap! Lush soaps are only about 40-60% soap; the rest is all goodies – from fruits and veggies to essential oils. This also means that Lush soap is not as harsh and drying as other companies' products. From the creamy vanilla-scented Rock Star to the bubble gum scented Godmother, you're certain to find a Lush soap to suit your every craving.
5. Smoothies & Shower Gels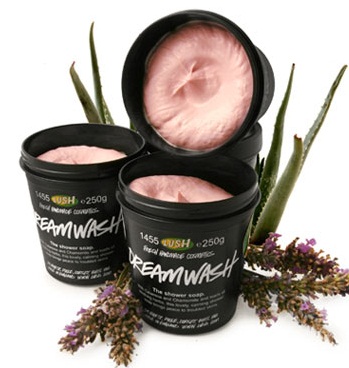 There's nothing worse than a shower gel that smells heavenly in the shower and then fades away the minute you leave the steam and suds and begin your day. This is simply not the case with Lush Smoothies – super soft and creamy shower gels that can also be used as shampoos in a hurry! Their shower gels are equally amazing. For winter time, my favorite is Snow Fairy – your guarantee for a sparkly, cotton candy-scented dream day, despite the dreariest of weather.
What do you think of LUSH?
Are you inspired by this line as well? What are your favorite Lush products? Let me know in the comments!