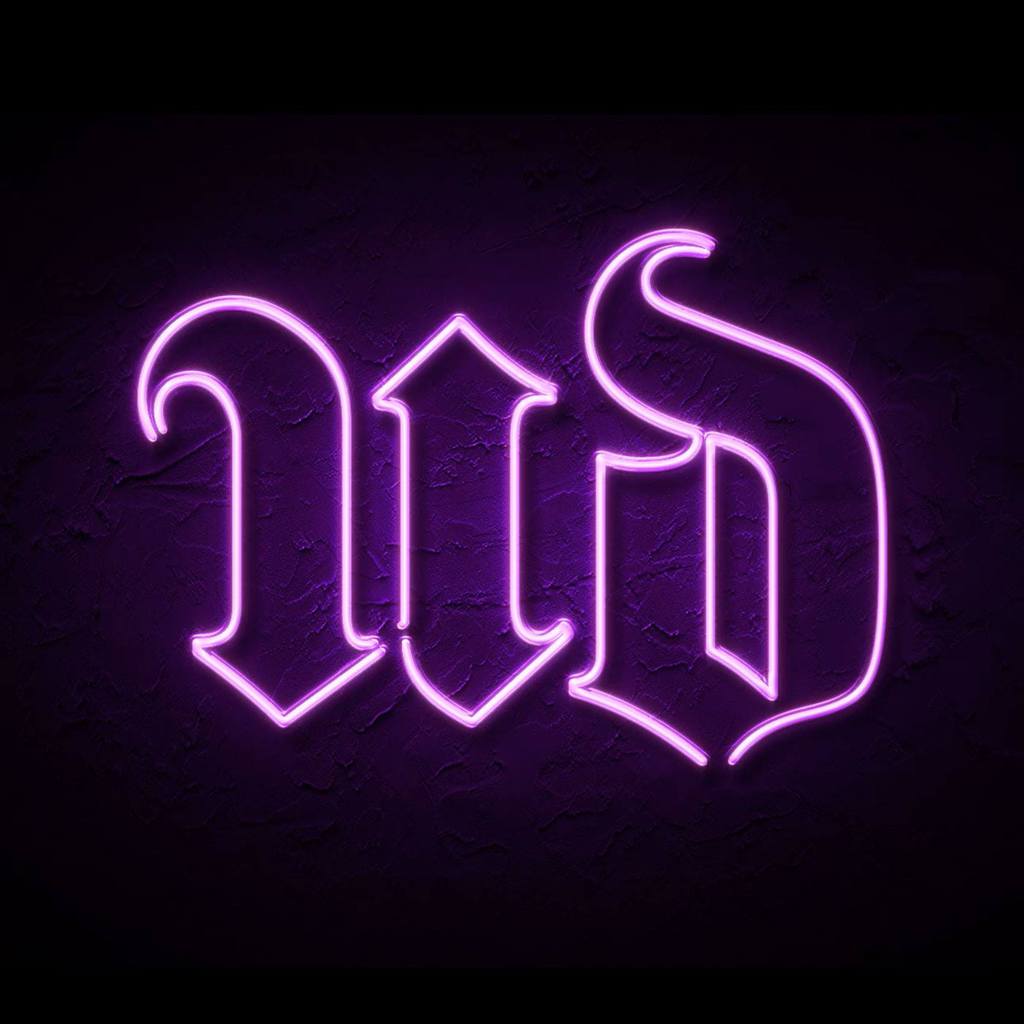 Urban Decay is a brand that makeup users all over the world know and love.
Founded in 1996 with only two lines – lipsticks and nail polishes – over the past 21 years, UD has grown into one of the most popular beauty brands around. Despite its growth, the company still lives by its unique mantra, "Beauty with an edge".
Overall, Urban Decay is known for creating quality products at a higher-end (but not luxury) price range that consistently deliver. The company is also dedicated to being cruelty-free.
Like all brands, UD has its strengths and weaknesses, with some products that work really well and some that fall flat.
Below I've compiled categories of products that Urban Decay produces, outlining the most popular "staple" products for each, including information on whether or not each product may be for you.
I hope that if you've been debating a UD purchase recently, this article will steer you towards a more confident buying (or not buying) decision.
FACE
Foundation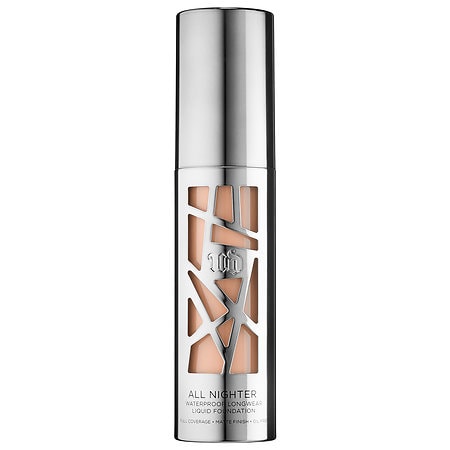 Urban Decay currently has two staple foundations, the Naked Skin Weightless Foundation and the All-Nighter Liquid Foundation.
As with all foundations, my results my be different than yours, as results depend on skin tone and skin type. Here's what I will say: these foundations are both known to oxidize on the skin (reacting with oxygen to change the color of the foundation), and both foundations tend to cling to dry patches.
As someone with extremely dry skin, I prefer more luminous and hydrating foundations, therefore I use other brands.
That being said, those with oily or combination skin might really enjoy the light/medium coverage (naked skin) or full coverage (all-nighter) that these foundations give.
Verdict: At $40 a pop, it's best to get a sample from Sephora before purchasing. In my experience, a little goes a long way with UD foundations, therefore if you like the coverage, these can be a good deal for the quality you get.
Grade: B+
Concealer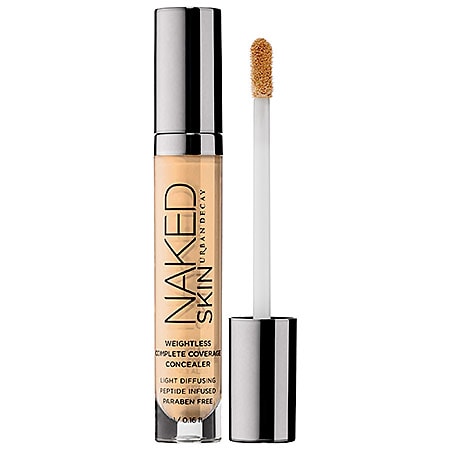 The Naked Skin Weightless Complete Coverage Concealer is beloved by UD fans, and offers a good amount of (medium) coverage with minimal creasing, and the added ability to be built up into a more full-coverage concealer.
This concealer is also available in 13 shades, ranging from fair neutral to extra-deep neutral.
Like the Urban Decay foundations, the Naked Skin Concealer has a matte finish and can be drying for some under-eye areas.
For me, this concealer is just OK, and doesn't match up to the coverage and more luminous finish that the Tarte Shape Tape Contour Concealer gives (a concealer that is $4 cheaper, I might add).
Verdict: Unless you're a die-hard urban Decay fan who refuses to purchase any other brand, I would suggest trying the Tarte concealer out first.
Grade: B
Highlighter, Blushes, Bronzers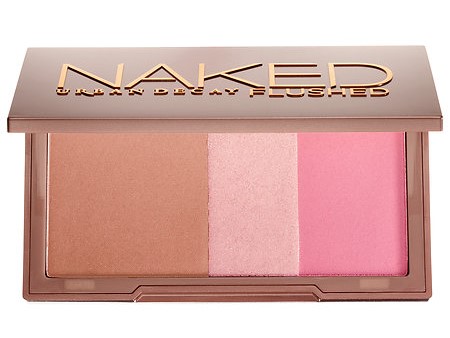 For this article I chose to lump together Urban Decay's highlighters, blushes, and bronzers because I pretty much have the same opinion about each of these products.
To summarize, the quality for each is great (like most of Urban Decay's products), but many other less-expensive brands are creating similar quality products at lower price ranges.
With these products, you're really paying for the Urban Decay brand name, rather than for a product that is unique or a great value.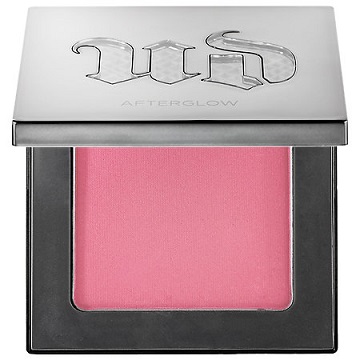 The one Urban Decay bronzer I own as part of a blush/highlighter/bronzer set is too warm for my skin and gives me an unattractive orange glow, while the blush I got contained glitter (one of my pet peeves for blushes), meanwhile the highlighter was alright, but nothing off-the-charts.
While I love many UD products, I much prefer cheaper brands for these face products, like my Physicians Formula Butter Bronzer, Colourpop Highlighter in Smoke N Whistles, and my fabulous Milani Baked Powder Blush in Luminoso.
Verdict: Like I said with the concealer, unless you're a die-hard fan I would save your money here. An alternate highlighter/blush/bronzer palette I suggest trying (before it's gone!) is the Lorac Pirates of the Caribbean Cheek Palette, offering 4 highlights, a blush, and a neutral bronzer.
Grade: C
Setting Spray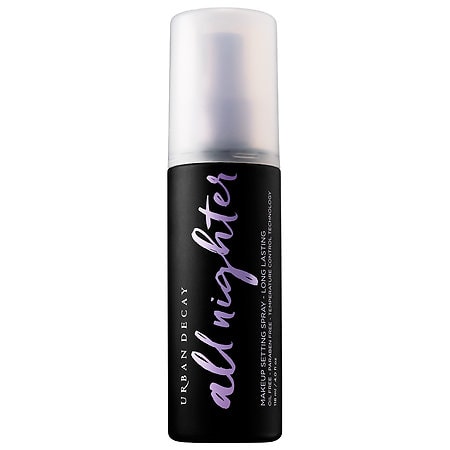 The last face product on this list is by far the best. The Urban Decay setting sprays, particularly the All Nighter and Chill Setting Sprays, are holy grail products for me.
I refuse to travel without one of these sprays: They truly keep my makeup looking perfect for an obscene amount of time. Additionally, I haven't found any other setting spray that lives up to this level of quality.
These products also offer great value: My current bottle of the "Chill" spray is only halfway gone after purchasing it a year ago. These should last a while, unless you absolutely drench your face in the mist every single day.
Verdict: UD setting sprays are pure magic and are totally worth the $32 price tag.
Grade: A+
EYES
Eyeliner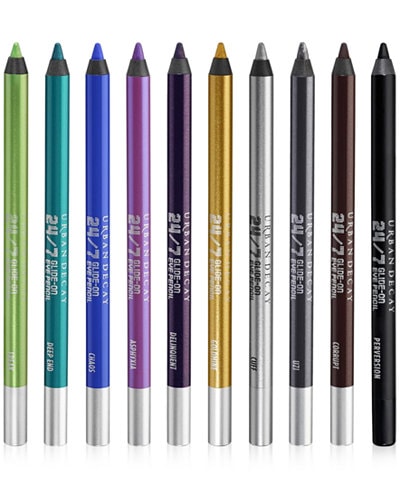 The 24/7 Glide-On Eye Pencils by Urban Decay are some of the brand's most coveted products.
Not only does the 24/7 eyeliner come in over 35 stunning colors, but its waterproof formula keeps it on your eyes for an impressive amount of time.
I will say, however, my experience with the black shade "Zero" leads me to believe there are better, more long-lasting black eyeliner pencils on the market for less money (like the NYX Tres Jolie Gel Pencil Liner).
Verdict: If you're looking for a black eyeliner pencil that lasts a long time on your waterline, I would suggest a cheaper version from NYX or Lottie London.
Many of the other shades in the eye pencil line are stunning and hard to find good dupes for, therefore the more unique colors are totally worth it.
Grade: A
Eyeshadow Primer
Yet another staple product, the Urban Decay Eyeshadow Primer Potion does exactly what it claims: prolonging your eyeshadow by preventing creasing and other unwanted eyeshadow movement.
It's true, other eyeshadow primers work well on many eyes, but the UD potion is especially useful for oilier eyelids.
As someone with dry and relatively unproblematic eyelids, I can get away using Milani's version of the priming potion. However, the thicker formula of UD's primer works much better on oily eyelids than any dupe.
Verdict: The primer potion works really well on all eyelids, but is more necessary for people with oily skin types. If you have drier eyelids like mine, I suggest trying something cheaper to keep your eye makeup in place.
Grade: A
Eyeshadows (palettes and singles)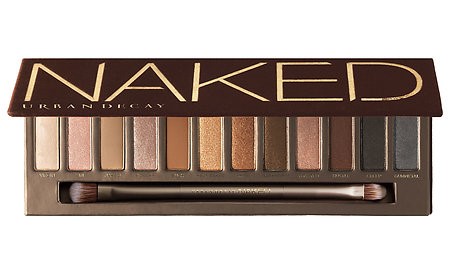 If there's one thing you can say about Urban Decay eyeshadows, it's that they're consistently high quality.
No matter whether you purchase a single shadow or an entire palette, the great thing about UD is that you know what you're going to get. The popular Naked Palettes are chock-full of pigmented, and easy-to-blend shades.
However, a big issue I have with the Naked palettes is the ratio of shimmer/metallic shades to matte shades. For a palette to be the most useful, having more matte shades than shimmery shades makes sense since matte shades are more versatile.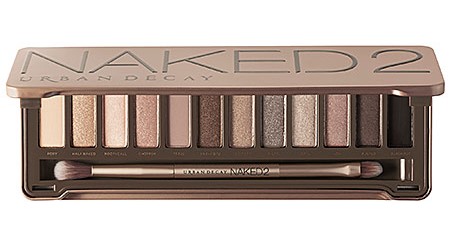 Of the four UD palettes I own (Naked, Naked 2, Naked Smoky, and Naked On the Run, which was discontinued) I find only Naked 2 to have the most useful mix of shinier versus matte shadows.
Even though I favor Naked 2 above the other palettes, though, only 3 out of the 12 shades are actually matte.
Despite my problem with the lack of matte colors in each of the Naked palettes, I do understand the high demand for them, as the original Naked Palette is the makeup product that first solidified my love for all things beauty.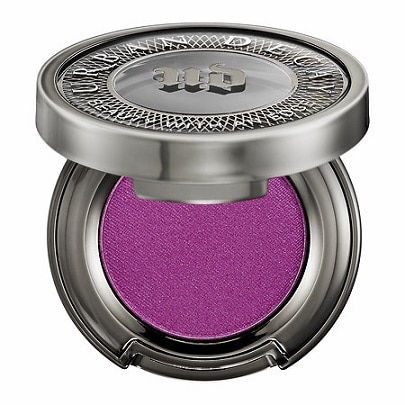 While just as good as the shadows found in UD palettes, the eyeshadow singles come at an extremely high price.
The color selection is amazing, yet I still can't justify spending nearly $20 on a single eyeshadow shade. After all, many lesser-known brands sell their own eyeshadow singles at a much lower price than Urban Decay, yet boast similar quality.
While I love Urban Decay's colors, I can't justify the price tag of their singles. Instead, I prefer to buy quality shadows from Colourpop and Makeup Geek.
Verdict: Urban Decay's eyeshadow palettes are a much greater value than their single eyeshadows. Even though the Naked Palettes are pricey, at $54 apiece, I recommend you have at least one version in your makeup arsenal.
Because the UD single eyeshadows are so expensive, I would suggest looking elsewhere for cheaper shadows that are still great quality.
Grade: B+
Mascara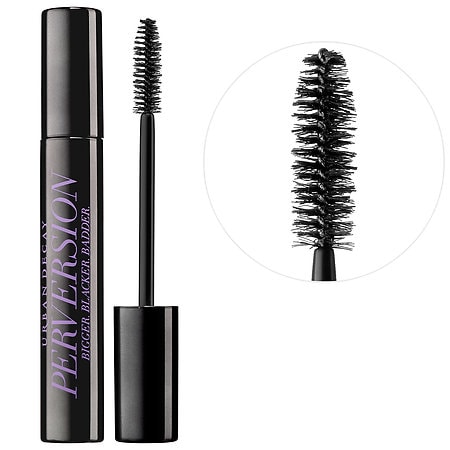 To be honest, I was surprised at how much I ended up liking Urban Decay's Perversion Mascara. (I haven't tried Cannonball, but I've read that they're similar, except Cannonball is waterproof.)
The description for Perversion claims that it is a lengthening and volumizing mascara, though I've found it adds very little volume to my lashes. That being said, the mascara can easily be layered without clumping, it lengthens lashes, and it helps lashes stay put after being curled.
Verdict: Despite not being a very volumizing mascara, Perversion has many great features and holds up well against other $20 mascaras (like Buxom's Lash Mascara). I cannot speak to Cannonball, but I assume the quality is similar.
Grade: B+
LIPS
Vice Lipsticks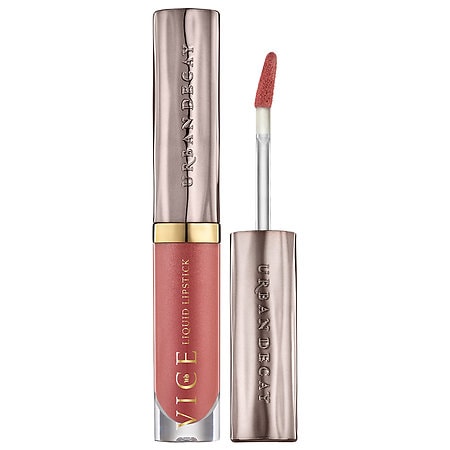 When someone mentions the best liquid lipsticks on the market today, Urban Decay is not a brand that comes up. Why is that? Unfortunately, the current quality of the Vice Liquid Lipsticks is mediocre at best.
Both the metallic and matte versions of this liquid lip are extremely inconsistent, often streaky, with the metallic versions containing less-than-flattering glitter chunks.
While layering works for a few of these lipstick shades, for most shades, multiple layers means heaviness and eventual crumbling.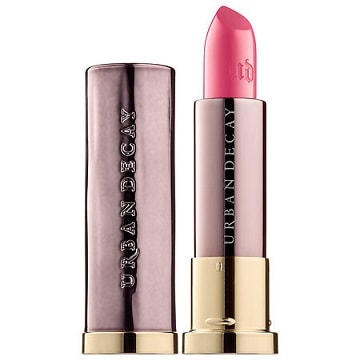 On the opposite end of the spectrum, the original Urban Decay Vice Lipstick (in stick form) has been a huge success for both its quality and color range (over 100 different shades!)
The creamy, crazy-pigmented formula of this lipstick currently comes in 6 different finishes: mega matte, comfort matte, cream, metallized, sheer, and sheer shimmer. If you're big into lipstick, chances are you already own at least one shade from UD.
Verdict: The current formula of the Vice Liquid Lipsticks makes buying each shade a complete dice-roll. On the other hand, the $17 Vice Lipsticks are definitely worthy of their price tag, and are a must-buy for all my lipstick lovers out there!
Grade: D for the liquid lipsticks, A for the regular stick formula
Overall Brand Review:
As a brand, Urban Decay is cool, relatively young, and mostly cruelty-free. UD shade names are always creative and edgy, and good quality is to be expected with each purchase.
I'm always surprised when an Urban Decay product disappoints, which is why I think it's a brand you should seriously consider on your next shopping spree (even if it's just for the setting sprays).
I hope this article provided some insight into the UD brand, and helped you make up your mind about certain products they currently sell.
There's nothing more dangerous than an informed buyer, after all.
What are your favorite products from Urban Decay? Are you loving any of their brand-new products? And if so, which ones?