You know you've heard of them – those same few beauty products that are always featured in fashion magazines, get rave reviews online, and might even count a few of your friends as evangelistic fans. But if you've ever tried some of these cult products for yourself, you probably know that the hype is sometimes just that – hype. (Maybelline Great Lash Mascara comes to mind!) These cult products sadly don't always work as well as their reputations would suggest.
But sometimes, these cult products really do live up to their own hype, and really do perform miracles! Curious as to which ones are actually worth the money? Here are the top 5 cult beauty products that deserve all the hype they get.
1. Urban Decay Eyeshadow Primer Potion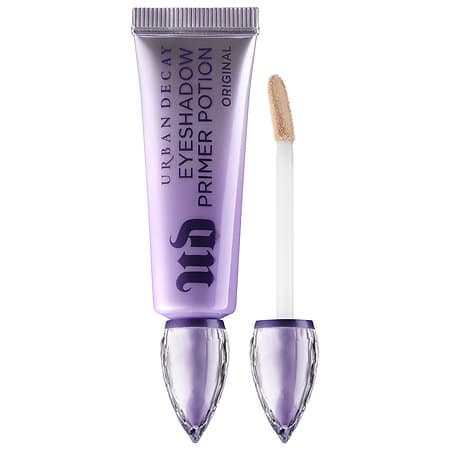 Urban Decay Eyeshadow Primer Potion – $20 at Sephora
This product is a must-have if you wear eyeliner or shadow on a daily basis – it will keep your eye makeup in place and looking flawless all day long!
I actually stayed away from this product for a LONG time because I didn't believe anything would stop eyeshadow from creasing on my oily lids, but this totally does. I was honestly shocked the first time I tried it, and I've been a total convert ever since. This product is truly non-negotiable – if you want your eye makeup to look amazing and STAY looking amazing, this is one product you have to invest in.
2. Rosebud Salve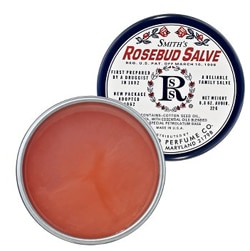 Rosebud Perfume Co. Rosebud Salve – $6 at Sephora
Rosebud Salve is a miracle lip product that will have even the most chapped lips feeling smooth and soft all day. It comes in a cute vintage-style tin and smells amazing. Even better? It's only $6 for a huge tub that will last you months. While Chapstick and Carmex don't work for my winter chapped lips, I swear by Rosebud Salve all year long. I don't know what I'd do without it: no other lip balm comes close.
3. Shu Uemura Eyelash Curler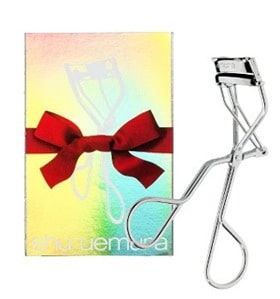 Shu Uemura Eyelash Curler – $21 at Shu Uemura
Say what you want about other eyelash curlers, but there's not one that beats the Shu. Maybe it's because of the specially curved pads, or the ergonomic design, but I've had noticeably better results with this curler in comparison to the drugstore brands I've tried.
Yes, $19 is a lot for an eyelash curler, but it's worth it because you will use it every day and it really does make a huge difference in how your eyes look. Don't believe me? See this before and after to understand why curling your lashes is so important.
4. Batiste Dry Shampoo
Batiste Blush Dry Shampoo – $5.99 at Target
If you've ever woken up with 5 minutes to get ready for class and no time to shower, you need Batiste Dry Shampoo!
Dry shampoo is the ultimate time-saving hair product for girls on the go and works like a charm to rid your hair of greasy roots and leave your strands freshly scented. At $5.99, Batiste's dry shampoo is pretty affordable and so worth the cost for the time it will save you in the morning. As a bonus, it doesn't contain harmful chemicals like talc.
5. Tweezerman Tweezers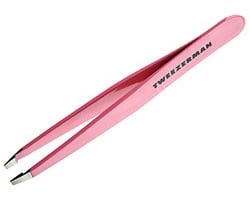 Tweezerman Slant Tweezers – $23 at Ulta
I know some people think all tweezers are the same, but these really do make a difference. At $20, Tweezermans are definitely expensive, but worth it because they cut your tweezing time in half. There's no more struggling to grasp a hair, worrying about the tweezers slipping, or trying more than once to tweeze the same hair. Tweezerman gets the hair without fail, every time. Even better, these tweezers are SO cute in your makeup bag.
What do you think?
Are there any cult beauty products in your repertoire? Which cult products do you believe deserve their hype? Which cult products are NOT worth trying in your opinion? Sound off in the comments!