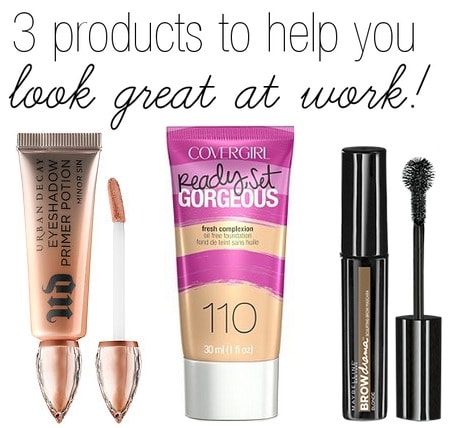 I've always been a huge fan of the smoky eye look. I love playing around with color and fun lipsticks, and I'm no stranger to the perfect cat-eye. However, when it comes to workplace makeup, it's definitely true that less is more.
Below are three products that work well when you're spending the day at an internship or job. These easy-to-use products will make your morning makeup routine a cinch!
Urban Decay Eyeshadow Primer Potion in Minor Sin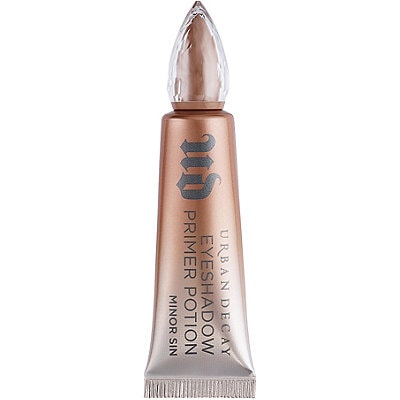 $20 at Sephora
I love Urban Decay's eye shadow primers. They give you the perfect base to apply makeup, help make your eye look last, and there's no creasing— ever.
When I saw this shimmery champagne-tinted one called "Minor Sin," I knew I had to try it. Turns out, this looks beautiful on its own! The color is perfect and it's not overwhelming. It smooths out your eyelids and makes them look flawless.
The primer also gives you a great base for eyeliner, which is super-convenient. This one-step product makes it simple to get a no-hassle, office-ready makeup look.
CoverGirl Ready, Set Gorgeous Foundation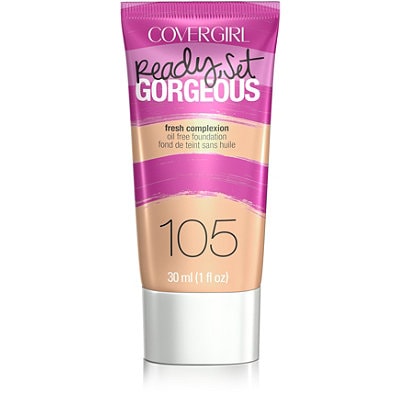 $7.99 at Ulta
Any foundation that promises glowing skin all day long with no blotting and a perfect matte finish is one I need to try! CoverGirl's Ready, Set Gorgeous foundation claims to do just that, and it really does work. The formula applies so easily and since it's oil-free, it doesn't feel slick on the skin.
When I applied this, I set the foundation on my t-zone with a translucent powder, and it lasted all day. It didn't get cakey and I didn't need to reapply powder. I loved it! The trick is not to use too much product; you will get nice coverage with just a small amount of foundation.
Obviously, this is perfect for an internship because there's no need to touch up your makeup during the workday. Give this foundation a try— you won't regret it.
Maybelline Brow Drama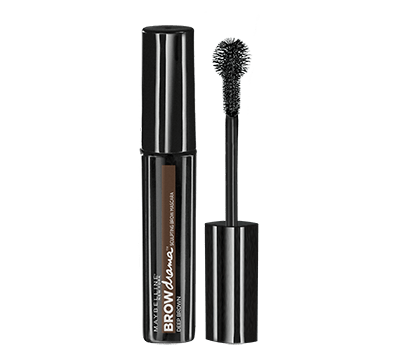 $7.99 at Ulta
This is one of the easiest and most convenient products I've ever used. This Maybelline eyebrow gel is so great; it only takes one swipe to get perfect eyebrows.
Basically, you just brush your eyebrows into place and the tinted gel somehow applies exactly where you need it to go. It helps your brows look natural and defined. There are a bunch of shades to choose from, so you can easily find your perfect match.
I really love this product. It's ten times easier than penciling in your eyebrows and then going back over them with clear gel. It reduces your getting-ready time in the morning, which is always a plus when you have to head to work.
What do you think?
Do you use any of these products? What's your go-to internship beauty routine? Would you like to see more posts like this? Let me know your thoughts in the comments!