I love experimenting with new beauty products, much to the dismay of my wallet. (I just reached VIB status at Sephora… I'm not sure whether to be proud or ashamed of myself!)
While I appreciate fancy packaging and innovative formulations, what matters most to me is that a product works. Luckily, there are tons of wallet-friendly beauty buys out there. Here are six of my favorites!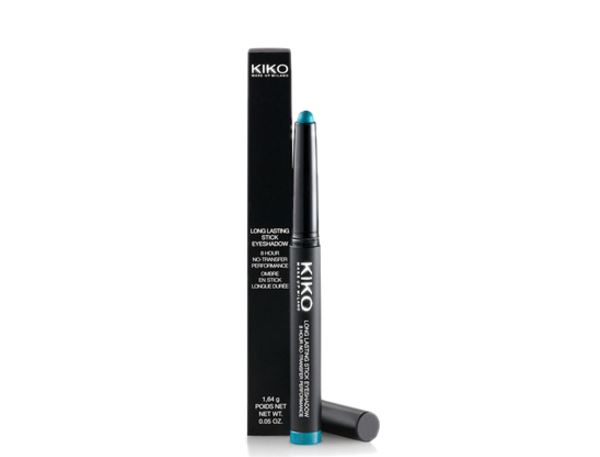 KIKO Milano is an awesome Italian cosmetics line that I first encountered three years ago while studying abroad in Madrid. When I got home, I was dismayed to find that KIKO wasn't available in the US. Luckily, KIKO now has a US website as well as a handful of brick-and-mortar stores. Peruse the website at your own risk: KIKO has a huge assortment of affordable eyeshadows and lipsticks in every color imaginable, plus they offer free shipping over $35.
I've previously mentioned my love for the Laura Mercier Caviar Sticks, which are beautifully creamy, blendable, long-wear eyeshadow sticks. Unfortunately, they run $28 each. When I spotted the KIKO Milano Long Lasting Stick Eyeshadow on the website, I thought they looked rather familiar. As it turns out, the products (including the packaging) are practically identical! While I still love my Caviar Sticks, the KIKO eyeshadow quality is just as good. My favorites are Teal and Anthracite, but I'm tempted to try all 32 shades!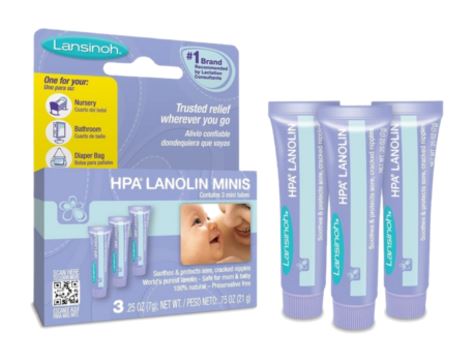 My skin gets hideously dry during winter: we're talking cracked hands, scaly legs, and dinosaur-like lips. (The worst is waking up and going to brush my teeth, only for my lips to crack and immediately start bleeding the second I open my mouth.) One of the most reliable weapons in my skincare arsenal to fight chapped lips is not, in fact, a lip product at all. Lansinoh is actually a nipple cream designed for nursing mothers to treat their dry, irritated nipples. It's 100% lanolin (which is derived from sheep's wool, so it's vegetarian, but not vegan) and incredibly moisturizing and protective.
Lansinoh is available at drugstores, Target, and Wal-Mart in the baby products aisle. It comes in either a larger tube or you can get a set of three mini-tubes, which are perfect for putting in your pocket or tucking into your purse.
Before I started med school this fall, I got a lot of warnings from friends and family about how med students spend all of their waking hours studying and thus are doomed to gain weight and have terrible skin. In spite of (or perhaps in defiance of) these warnings, my skin is actually better now than it ever was in college, which I'm attributing entirely to my decision to give into the K-Beauty skincare craze. While I've pared down the ten-step skincare routine to four steps or less, it has definitely been working!
At night, I use an oil cleanser, which removes even my most stubborn eye makeup, then follow that up with a cream cleanser. (I usually use my Clarisonic for this step, although it's not necessary.) After that, I gently tap a few drops of the Raw Sauce onto my face. It's made with maple sap and almost instantly makes my face feel hydrated and silky. I usually follow that with three drops of Boscia Beauty Oil.
In the morning, I splash my face with water and then apply the aloe toner to my damp face. The liquid absorbs quickly and gives my skin a healthy glow. Next, I use the Raw Sauce again; once it's absorbed, I apply sunscreen and makeup.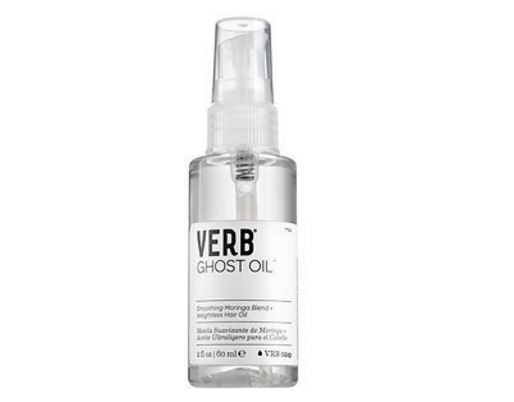 My hair is very long and fine, but I have a lot of it! It's also very prone to annoying static and incredibly gnarly tangles, especially during winter when I'm wearing scarves. (Ugh, how I dread the inevitable snarl at the nape of my neck!) In an attempt to protect my hair from getting too dry, I've been washing it every two-three days and refreshing with dry shampoo. While that's great for the volume and overall health of my hair, I sometimes miss the glossiness that comes with freshly washed hair.
That's where the Ghost Oil comes in! Made with argan and moringa oil, Ghost Oil adds a healthy sheen without weighing my fine hair down. Plus, it helps eliminate static and makes my hair feel so soft! I usually apply the Ghost Oil on days when I don't wash my hair. I run the ends of my hair under the sink just to get them a little damp. I rub two drops of the oil between my palms and then pat it into my hair. While other oils can make my hair look greasy or stringy, Ghost Oil really does pull a vanishing act and just leaves behind gorgeous, shiny hair!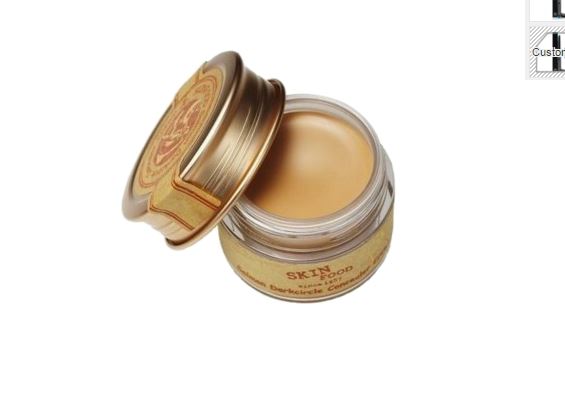 Skinfood is another Korean beauty brand that I love. While I've mostly used their skincare products in the past, like the Brown Sugar Scrub/Mask and the Brown Sugar Oil Cleanser, I also really like this affordable under-eye concealer!
It's super creamy and blendable; while it might look really, well, salmon-toned in the container, the orangey color helps to camouflage dark circles. I used to use Benefit's Erase Paste, which is also a great under-eye concealer, but costs $26 for 0.15 oz, while the Skinfood concealer is $10 for 0.3 oz!
What did you think?
Would you try any of these products? What are some of your favorite affordable beauty buys? Let us know in the comments!