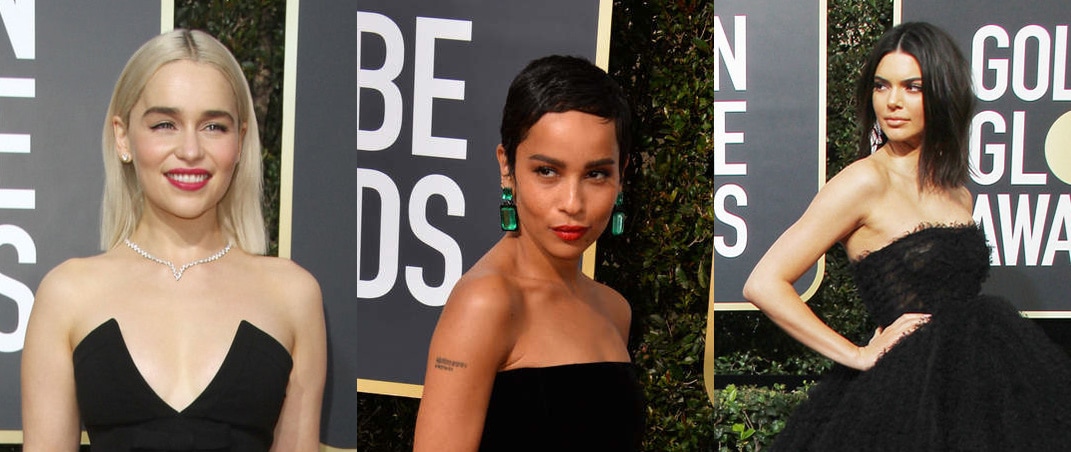 For any die-hard fashionistas out there, awards show season means red carpets, and red carpets mean fashion.
This weekend at the SAG Awards, all manner of stars will waltz down the iconic carpet, say a few charming quips to Ryan Seacrest before the show, and pose for fabulous photos, all the while demonstrating why it takes an entire day to prep for these prestigious awards.
So far this year the beauty trend at awards shows has leaned more towards minimalism and simplicity (as has the dress, in light of the #TimesUp movement), which is good news for any makeup novices out there trying to get that fresh-off-the-red-carpet look.
Today, I'm breaking down the five red carpet beauty trends I've been loving most this season and showing you how to copy them for your next night out.
So put on your best and most fabulous ensemble and pull up a chair; it's time to get glam AF.
1. Smokey Eye
Stars have been wearing everything from winged-out cat eyes to nothing but mascara on the red carpet this season. Out of all the variations of classic makeup looks we've all seen a million times, my favorite look by far is the smokey eye, as seen on Emma Stone above.
What I love most about this look is how effortless it is to achieve, yet how the end result always ends up looking gorgeously intense and impactful.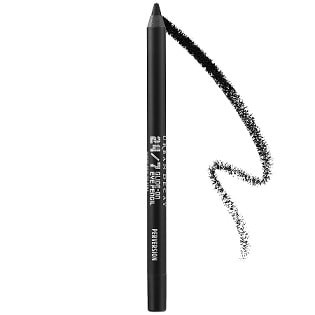 The easiest way to do a smokey eye look is to line above your top lashes with a pencil liner that's easy to smudge (like the Urban Decay 24/7 Glide-On Eye Pencil). Then, with your finger or a small, densely packed eyeshadow brush, diffuse the harsh black line into a softer, smokier look.
To amp up the volume of your look even further, you can also repeat this process with your lower lash line, making sure to coat your waterline with eyeliner too. You can add eyeshadow to this for a hint of color à la Emma or leave it as-is for a basic smokey eye.
With just a couple swipes of mascara, you'll have an eye-look good enough to kill it on any red carpet (or off-campus party).
2. Bold Feathered Eyebrows
Thick, brushed-up brows are having a moment right now, as opposed to the precisely groomed and smoothed eyebrows we're so used to seeing.
To achieve this type of look, all you need is a trusty eyebrow pencil, a spoolie, and some hairspray.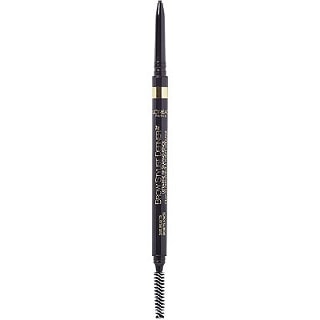 Start by drawing short, hairlike lines through your eyebrows without worrying about total precision, making sure to cover the entirety of your brow for added fullness.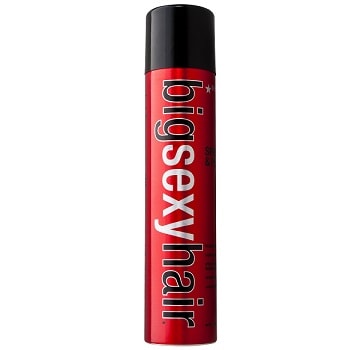 Next, you'll want to coat your eyebrow spoolie with hairspray and brush it through your eyebrow hairs in upward and outward motions, in order to lock your brow hairs in a purposefully disheveled, devil-may-care fashion.
Viola! Fast and easy red carpet eyebrows in a matter of two minutes. What could be easier?
3. Healthy Glow
To achieve that superstar "lit from within" full-body glow, you can use a couple different products depending on your preference.
For the face, illuminating sprays like lilah b.'s Aglow Face Mist and the NYX Dewy Finish Setting Spray give you a natural-looking radiance without making you appear sweaty or oily.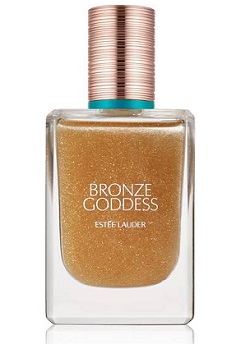 For the rest of your body you want to moisturize first, using something super-hydrating like The Body Shop's Body Butter, then finish up with a light body oil like Estee Lauder's Bronze Goddess Shimmering Oil Spray or a luminizing highlighter lotion like L'Oreal's newest creation: Glotion.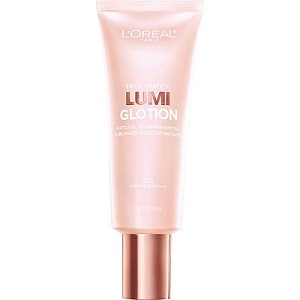 Finish off by adding some subtle powdered highlighter to the high points of your face and body, like the cheek and collar bone areas, that will catch the light flash from a camera in such a stunning way.
4. Bold Red OR Subdued Nude Lips
I couldn't decide which major red carpet lipstick trend I liked more, so I went with the two most popular.
Depending on how severe your eyes look (and how dramatically glam you want the finished look to be), you can go with either a red statement lip or a super subdued nude lip.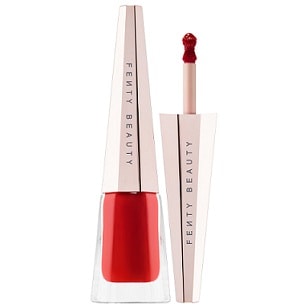 For a bold red lip like Emilia Clarke, above, you can't get a better product than the new Fenty Beauty Stunna Lip Paint, which prides itself in being universally flattering.
Pop on a flattering nude lip color if you're looking for something more subdued that will let your eyes do all the talking, à la Angelina Jolie above.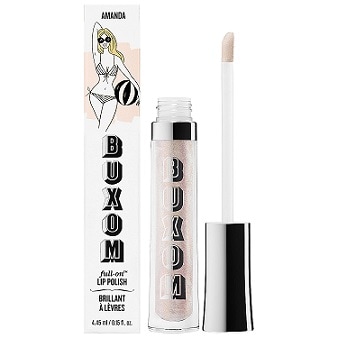 Once you've chosen your preferred lip color for the evening, top it off with a clear gloss (like Buxom Lip Polish) for fuller, juicier looking lips.
5. Natural Flush
Upon reflection, I've witnessed minimal contouring on the red carpet this season thus far. It appears to me that, for the time being, the beauty trend popularized by miss Kim Kardashian West has been traded in for a softer, more subtle flush to the skin.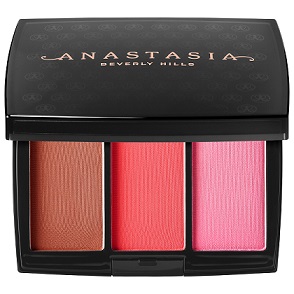 For the most natural looking blush, pick out a color that matches the undertones of your skin and most closely resembles the color your cheeks turn when they're actually flushed.
Apply a light layer of blush to the apples of your cheeks using a medium-sized rounded powder brush for a more diffused wash of color.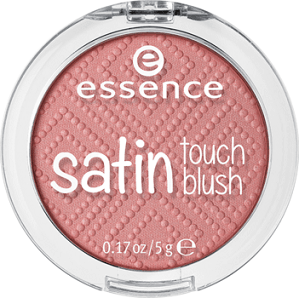 For my fair skin, the Essence Satin Touch Blush in Satin Coral works perfectly for this, and bonus: only costs $2.99!
Now all you need to do is throw your hair up in a chic updo, put on some long sparkly earrings and you're officially ready for your E! News "Live from the Red Carpet" interview!
What's your favorite red carpet beauty trend of 2018?
Any looks I missed? Which star had your favorite beauty look of all? Let me know by leaving a comment below!