We're making the transition from spring into summer, and one seasonal beauty trend that has caught my eye is ombré lips.
I've always liked this trend, but never attempted it because I thought it would be incredibly difficult to do. However, after some experimenting, I determined that this look is actually so easy to achieve. It takes mere seconds, and instantly transforms your makeup look by adding dimension and a fashion-forward touch. I encourage all of you to give this trend a shot!
All that you need to create an ombré lip is two lip colors that are somewhat contrasting, but also complementary to each other. They can be the same brand but they don't have to be – it's all based on what you have in your collection!
Here, I'll give you the step-by-step process to creating ombré lips, as well as show you 5 different ombré combinations. Each of these combinations are a subtle way to add some gorgeous flair your everyday natural eye look.
1) Bright and Flirty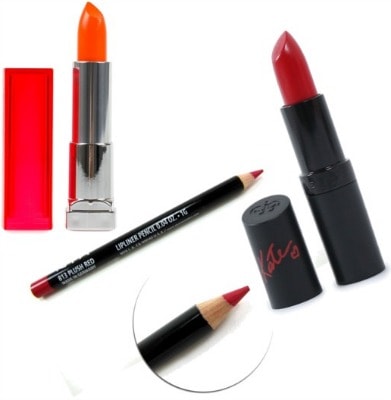 This bright and flirty combination will look stunning during summertime because it's so eye-catching – the hint of neon adds a super-trendy touch.
Products Used: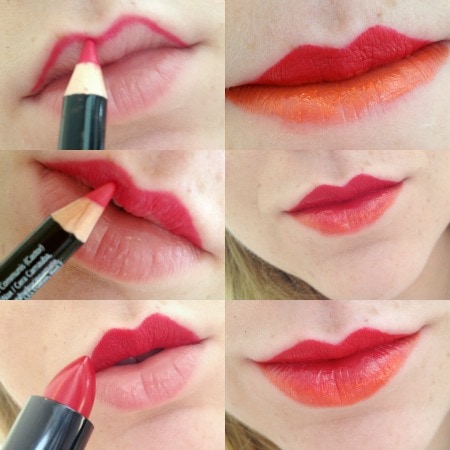 Tutorial:
Line your lips with the lip liner to provide a base for the lipstick.
Apply the Rimmel London lipstick on the top lip only.
Apply the Maybelline lipstick onto the bottom lip only.
Press your lips together to blend the two colors.
That's it! I'm tell you it's so much easier than you thought it would be, right? No lip brushes or weird tools necessary, and you don't even need multiple lipsticks of the same color.
Next, I'll show you four more of my favorite ombré lip combinations. For each one, follow the same step-by-step process I used above.
2) Nude Attitude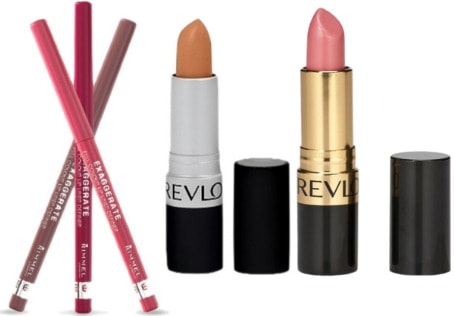 This is a great way to amp up your usual nude lip with a subtle hint of mauve. This combination actually makes your lips look bigger and adds some sass to a neutral lip color.
Products Used: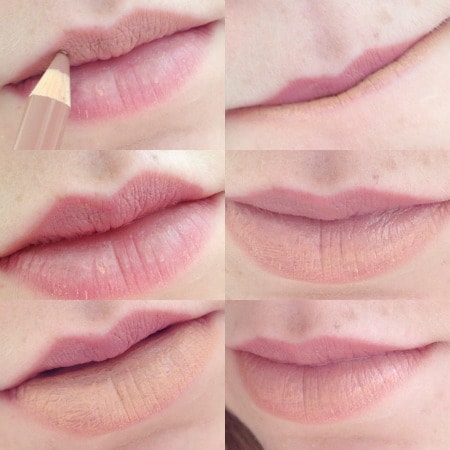 3) Vintage Nude Delight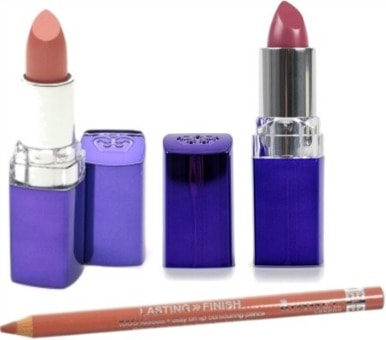 This combination is a little darker than the previous nude lip and is perfect for those with darker complexions who want to rock the nude lip look. (Substitute a darker brown color for the bottom, depending on how dark your skin is! You want the shade to be slightly darker than your skin tone.) This combination can also be paired with a smokey eye for a cool nighttime look. I love to wear a darker nude lip for a night out because it has a moody, slightly edgy vibe.
Products Used: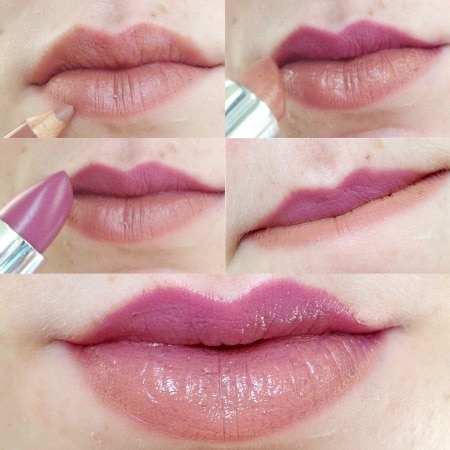 4) Lilac Passion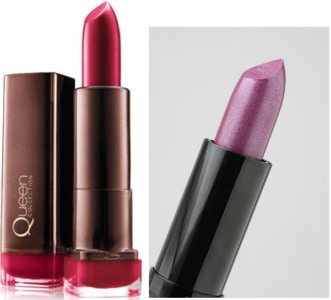 This pairing is so subtle, but looks absolutely beautiful once it hits the light. The pastel purple is so beautiful for the springtime – especially when paired with neutral eye makeup. This stunning combination is a little daring, with a girly twist.
Products Used:
5) Dashing Red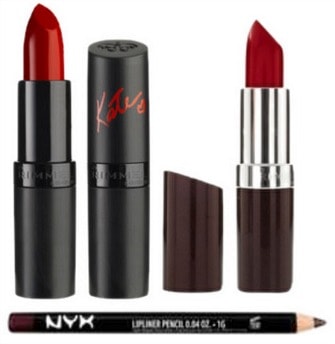 Red and bordeaux are two of my favorite colors to wear on my lips, so when I paired the two together to create an ombré effect, I seriously fell in love. This deep and dramatic pairing would be a stylish choice for nighttime.
Products Used: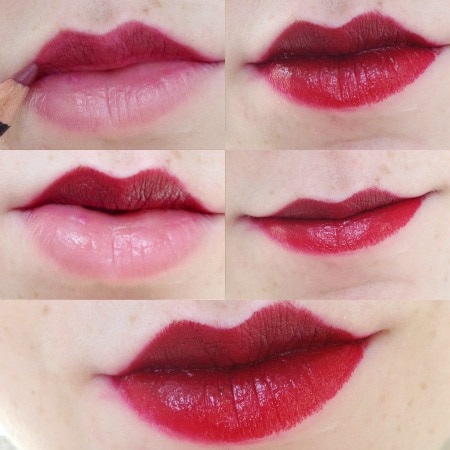 What do you think?
Do you like the look of ombré lips? Will you be trying out any of these combinations? Which one is your favorite? What other beauty tutorials would you like to see? Let me know your thoughts by leaving a comment below. If you have another way of creating ombré lips, write that down in the comments, too. Stay gorgeous!