If you're like me, every so often you'll get a sudden, overwhelming urge to buy new beauty products.
For me, sometimes that includes products that I've been coveting for awhile, but it usually entails me loading up my Ulta shopping cart with random products that look interesting in the moment.
Cue my bank account's reaction — aaaaah!
Life would be so much easier (and probably less painful for my wallet) if I had an accurate guide to products I might really enjoy, based off of products I already own and love. That would make shopping fun and productive.
So then I thought to myself: "I can't be the only one out here who is in desperate need of new product recommendations, right?"
And thus, this article was conceived.
There a lot of fan-faves on the market that have become makeup essentials for women across the country, like the Urban Decay Naked Palette(s) and the Anastasia Beverly Hills Glow Kits.
If you happen to own any of these super popular products, I've come up with some stellar new-product recommendations for 2018 that will rock your world:
If you already own an Anastasia Beverly Hills Glow Kit…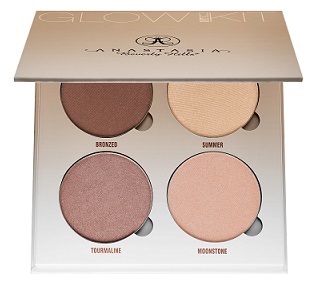 You might really love the new ABH Amrezy Highlighter
I have watched an embarrassingly high number of reviews on this highly anticipated product (launching Valentine's Day) and it seems to be right on par with, if not better than, previous ABH highlighters.
The highly reflective shade looks stunning on many skin tones and appears to melt on the skin like butter, giving a beautiful pale gold glow to the skin. Not to mention, the all-black packaging looks sleek and expensive.
Like many of Anastasia Beverly Hill's products, the new Amrezy Highlighter is a can't miss.
If you already own a Kylie Cosmetics Velvet Lip Kit…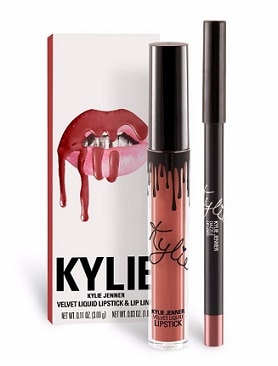 You might really love the new Colourpop Lux Lipsticks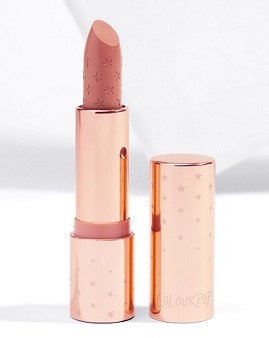 Colourpop's new Lux Lipstick range actually feels luxurious, which is amazing considering how affordable these lipsticks are. The color range is absolutely stunning and every lipstick has a beautiful satin-like finish.
No, these lipsticks won't last all day long like a matte liquid lipstick would, but that's also what makes them feel so smooth and comfortable to wear (and mercifully easy to take off at the end of the day).
If you're a fan of Kylie's velvets, you're definitely going to want to give this new lipstick formula a whirl. Your lips (and bank account) will thank you.
If you already own the Urban Decay Naked Palette…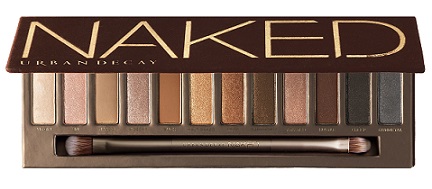 You might really love the new Tarte Shape Your Money Maker Palette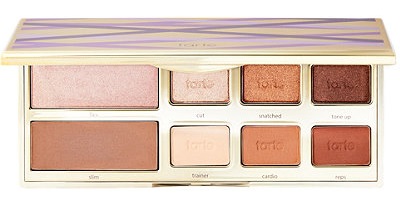 You can never have enough shades of nude in your makeup collection. Whether it be lipsticks or eyeshadows, nude will never go out of style.
Much like the UD Naked Palette, the new Tarte Shape Your Money Maker Palette is stacked with nudes in matte and shimmer formulas, as well as a highlighter and contour shade.
Unlike the Naked Palette, this warm-toned Tarte upgrade allows you to add depth and dimension to your entire face using just a single palette.
If you already own the Tarte Shape Tape Concealer…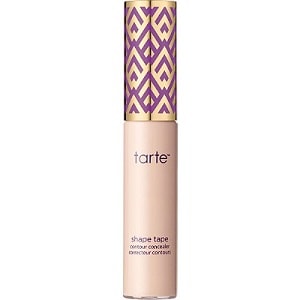 You might really love the Makeup Revolution Conceal and Define Concealer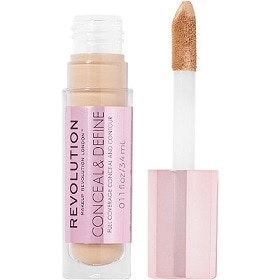 Running out of your favorite concealer? Dreading having to drop another $27 on it?
Have no fear, the beauty company Makeup Revolution (famous for many high-end dupes on the market) has come out with a new concealer that's being hailed as "the new Shape Tape".
The full coverage, creamy formula does look and feel suspiciously high end for only costing a mere $7. So next time you're looking for another concealer to love, head to Ulta to find your match in the newest Makeup Revolution Conceal and Define Concealer.
If you already own the Urban Decay Moondust Palette…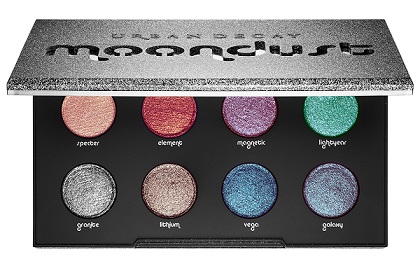 You might really love the new Stila Magnificent Metals Glitter & Glow Liquid Eyeshadow shades.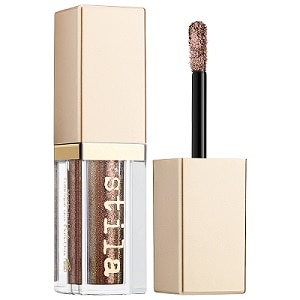 For those more daring with makeup who are already proud owners of the Urban Decay Moondust Palette, the Stila Magnificent Metals Glitter & Glow Eyeshadows are a great no-mess glitter alternative.
The newer shades in the line like Enchantress and Fairy Tale look stunning on the lids and add instant pow to any and every eye look.
This insanely user-friendly eye product can also be used as a glitter eyeliner if you have an eyeliner brush handy.
With little to no fallout or mess, this is the new and improved way of adding glitter into your routine that you need ASAP.
What are your current beauty staples?
And what new products have you been dying to try out? Sound off in the comments!