May is going to be a great month for beauty releases. Not only are we continuing to see brands releasing their summer collections but we are also getting a well rounded variety of products coming out. I love this variety because I don't have to choose between different versions of the same product, I can just get them all.
Here are the new beauty releases for May that I'm most excited about:
UOMA Beauty
This month we get to welcome a new beauty brand. UOMA (pronounced uh-mah) is a brand new black-owned brand by Sharon Chuter. Sharon has worked for numerous other beauty brands and has applied her knowledge to her very own brand.
The brand has kicked off with a wide range of products for eyes, face, and lips. Some of the most notable items that I saw were the Black Magic Color Palettes for eyes and their Say What?! Foundation range which has 51 colors and 6 different formulations. The foundations are broken up into 6 different color categories based on the depth of color. Each of theses categories has a different formulation to treat the conditions most associated with each skin tone category. For example, their White Pearl category for very fair skin treats hypersensitivity and redness, whereas their Bronze Venus category for rich tan skin treats hyperpigmentation.
UOMA is taking a very interesting approach to their foundation line by customizing their formula to the needs of each skin tone category. If you decide to pick up this product make sure to do your research and make sure that the foundation in your color category is going to cater to your skin needs.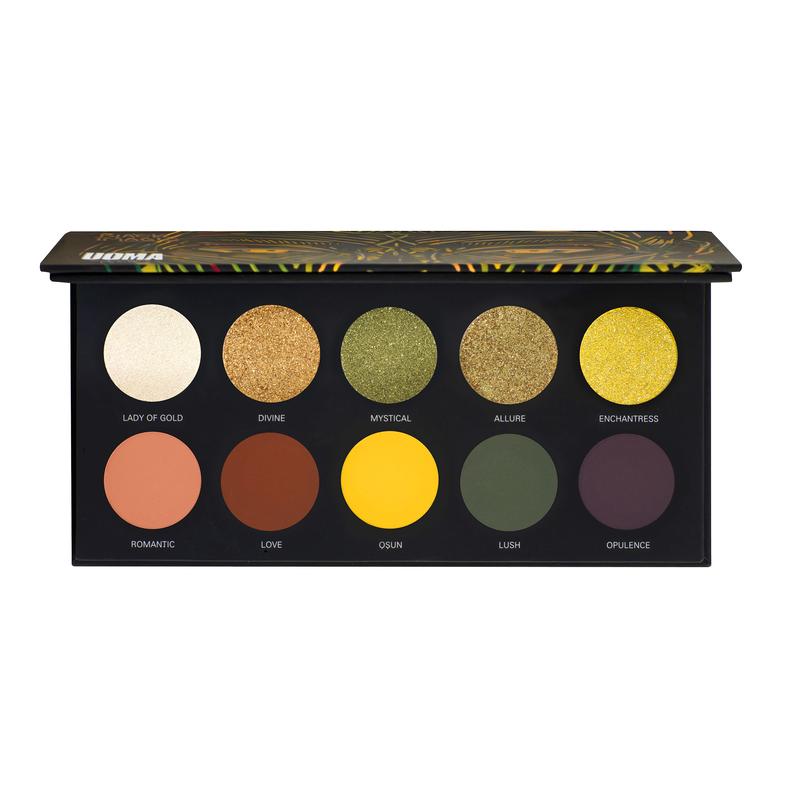 Their eye palettes come in three different color stories that are very unique compared to other palettes on the market. My personal favorite is the Allure color story which revolves around yellows and greens and includes colors that complement them.
This brand is available now internationally at uomabeauty.com. It's also on ulta.com.
Fenty
Getting Hotter Collection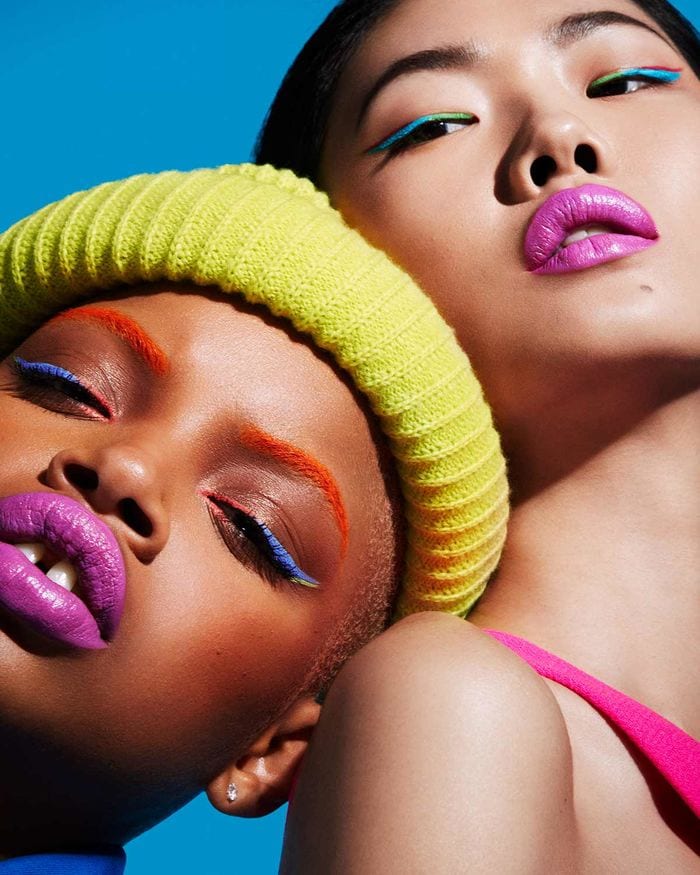 Fenty has finally shown us their limited edition 2019 summer collection. And the brand has killed it again. This collection is full of summer color and is super on trend with neon effects that look great on every skin tone.
This collection includes 7 shades of Poutsicle Juicy Satin Lipsticks and 3 Vivid Eyeliner Trio sets for a total of 9 new eyeliner colors.
The Poutsicle Lipsticks come in 7 summer-ready shades and are a completely new formula that guarantees a juicy, luscious looking lip. The 9 new eyeliner colors are also a totally new formula that are meant to give you an "electric pastel pop".
The collection includes both pastel-leaning and neon-leaning sets, and each set seems to be curated to what would look best on light, medium, and deep skin tones.
These products will be available on Fenty.com as of May 10th.
Pro Kiss'r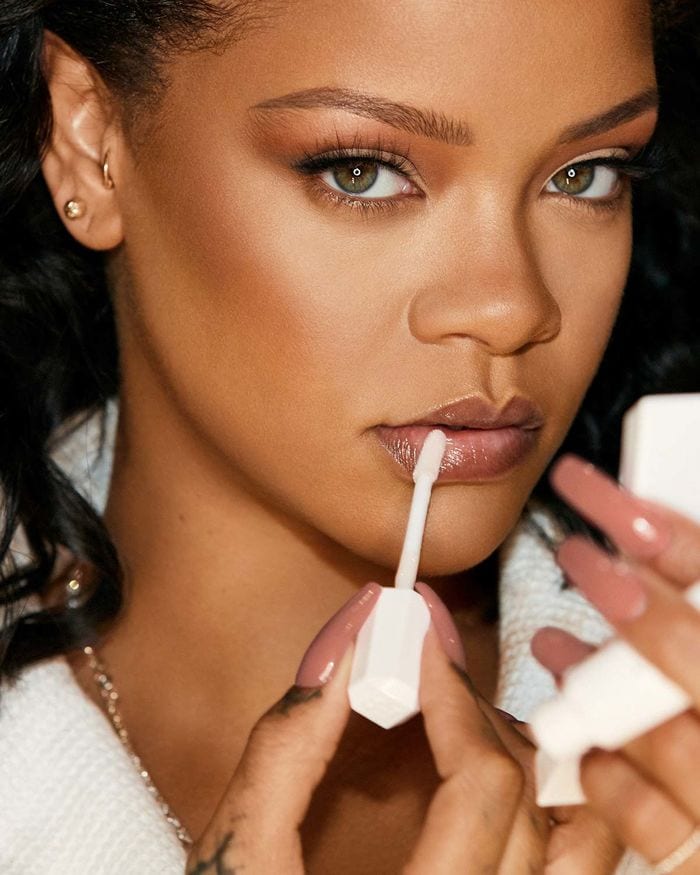 Fenty has been at the top of their game with their makeup ranges, including their many lip collections. Now, you can use Fenty to help prep your lips for color with their new Pro Kiss'r collection of lip care products.
The collection includes: the Pro Kiss'r Lip-Loving Scrubstick and the Pro Kiss'r Lucious Lip Balm. The Scrubstick is in a convenient twist-up format and it uses apricot seed to exfoliate your lips. The Lucious Lip Balm has a doe foot applicator and is a non-greasy formula that utilizes shea and mango seed butters to soften your lips. It has a slight sheen and a lovely peach-vanilla scent that you won't be able to get enough of.
These products will be available on Fenty.com as of May 10th.
Farsali Face Mask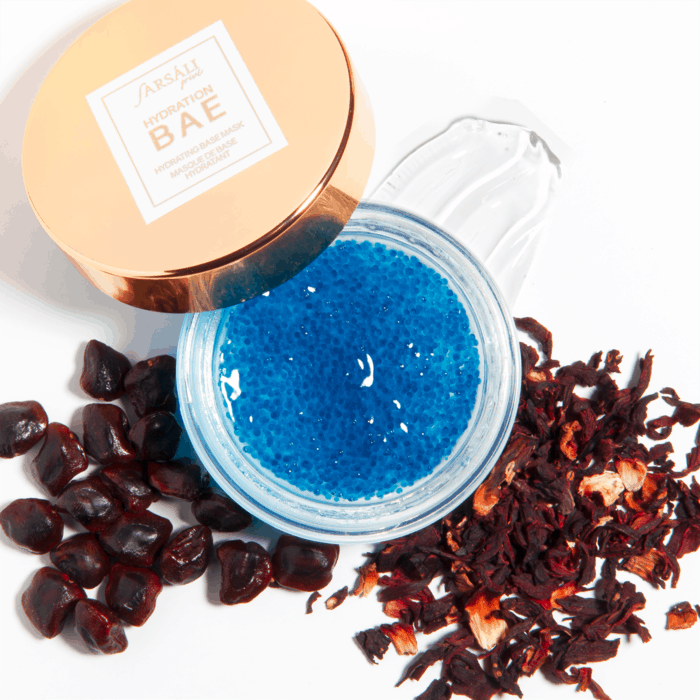 Farsali has released their first ever face mask! This mask is a super easy to use 10 minute mask that you don't have to worry about rinsing off. Their Hydration Bae mask is a gel base with oil filled beads suspended in it. The gel base of the product packs a hydrating punch with hyaluronic acid and helps to increase the water content of the skin. And the blue beads contain hibiscus oil to help moisturize the skin.
When using this product you want to apply it without bursting the beads, the leave on for 10 minutes. When the time is up you can massage the beads into the skin until absorbed, no need to rinse!
This product is available now at Farsali.com
Huda Beauty Tantour Creams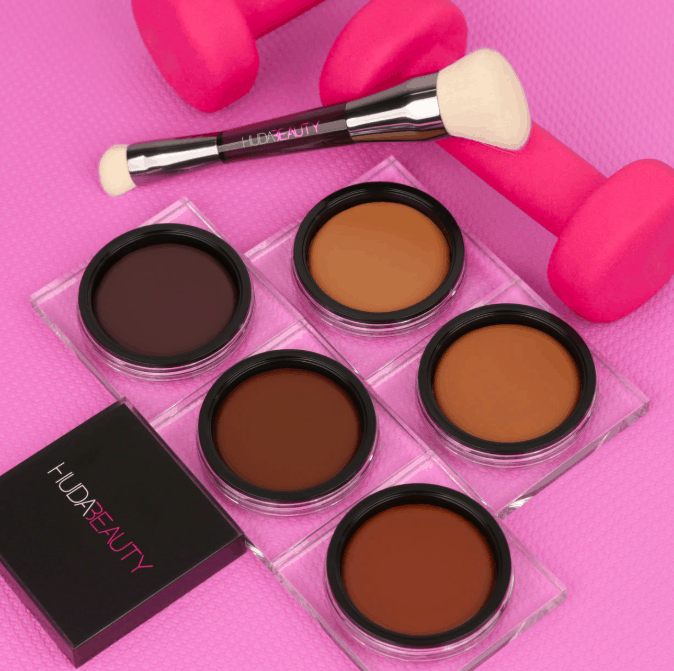 Huda Beauty is launching a line of cream products that are made to both contour and bronze. Contour products often come off too grey and bronzers often come off too orange, and this was the inspiration for the Tantour creams.
The colors were formulated to be a happy medium between these two extremes. There are 5 shades in total and plenty of options for deeper skin tones. It is a cream to powder product that claims to be water and sweat proof. If this product can live up to these claims then they will be the perfect product for the upcoming summer.
This product is available now on Shophudabeauty.com
Too Faced Glowver Highlight
Too Faced is adding to their adorable Clover collection! The newest addition to the dog themed collection is their Glowver Puppy Love Highlighter.
This champagne-gold highlighter is not the only beautiful part of this release, it fits into the clover collection perfectly with it's rose gold puppy shaped outer packaging. And with this release Too Faced is donating $25,000 to The Vanderpump Dog Foundation.
This product is available now on Toofaced.com.
Are you going to pick up anything on this list? Or are you keeping your eye out for a different product releasing this month?
Let me know in the comments below!