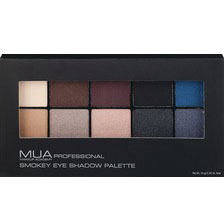 Makeup Academy (or MUA) is a super-popular brand over in England which just recently made its way over to American drugstores, exclusively at CVS! I genuinely love this brand and the quality is so great. For the price, it's definitely one of the best brands you can buy at a drugstore.
Read on to check out my favorite MUA products!
Smokey Eye Shadow Palette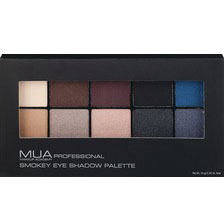 MUA Smokey Eye Shadow Palette – $14
Hands down this is the best quality palette you can buy at a drugstore. The quality is so on point, and it's extremely pigmented and easy to blend. The colors also work so well together! The shimmers aren't like typical drugstore shadows, which are normally chalky and kind of gross.
These are definitely worth the higher price tag, considering you get 10 high-quality shadows. The only shade I didn't care for was the blue one, and that might just be because I don't like blue eyeshadows on me, but I also found it to apply a bit patchy. You need this though, I promise. It's so worth it!
Amp Up Adjustable Impact Mascara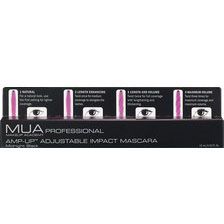 MUA Amp Up Adjustable Impact Mascara – $8
This mascara might seem average at first, but it holds a secret. You can actually change the wand to get four different mascaras in one! You twist the wand to get four different looks: natural, lash-enhancing, length and volume, and maximum volume.
This is such a handy mascara for traveling or for when you just need to customize your look! It's so easy to use, and the formula of the mascara itself is so nice and smooth. This is such a great product for being so gimmicky! I love how well it actually works.
Natural Ultra Fine Lashes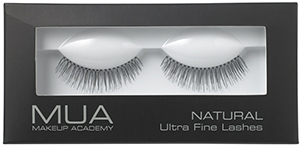 MUA Natural Ultra Fine Lashes – $5
I don't think I've ever talked about false lashes before, but they've become something of a secret weapon for me! I've fallen in love with how they make my lashes look (even if they're fake) and how easy they can be to apply. I was so scared of them—well, I was scared of getting lash glue in my eye…
However, I've gotten so used to fake lashes that I wonder why I was ever scared. I love how they make every eye look so dramatic without being overpowering. These lashes look natural so they look like your lashes…but better! Give these a try – at $5, you can't pass these up.
What do you think?
Have you tried any of this line yet? What product do you want to try? Would you like to see more posts like this? Let me know your thoughts in the comments!