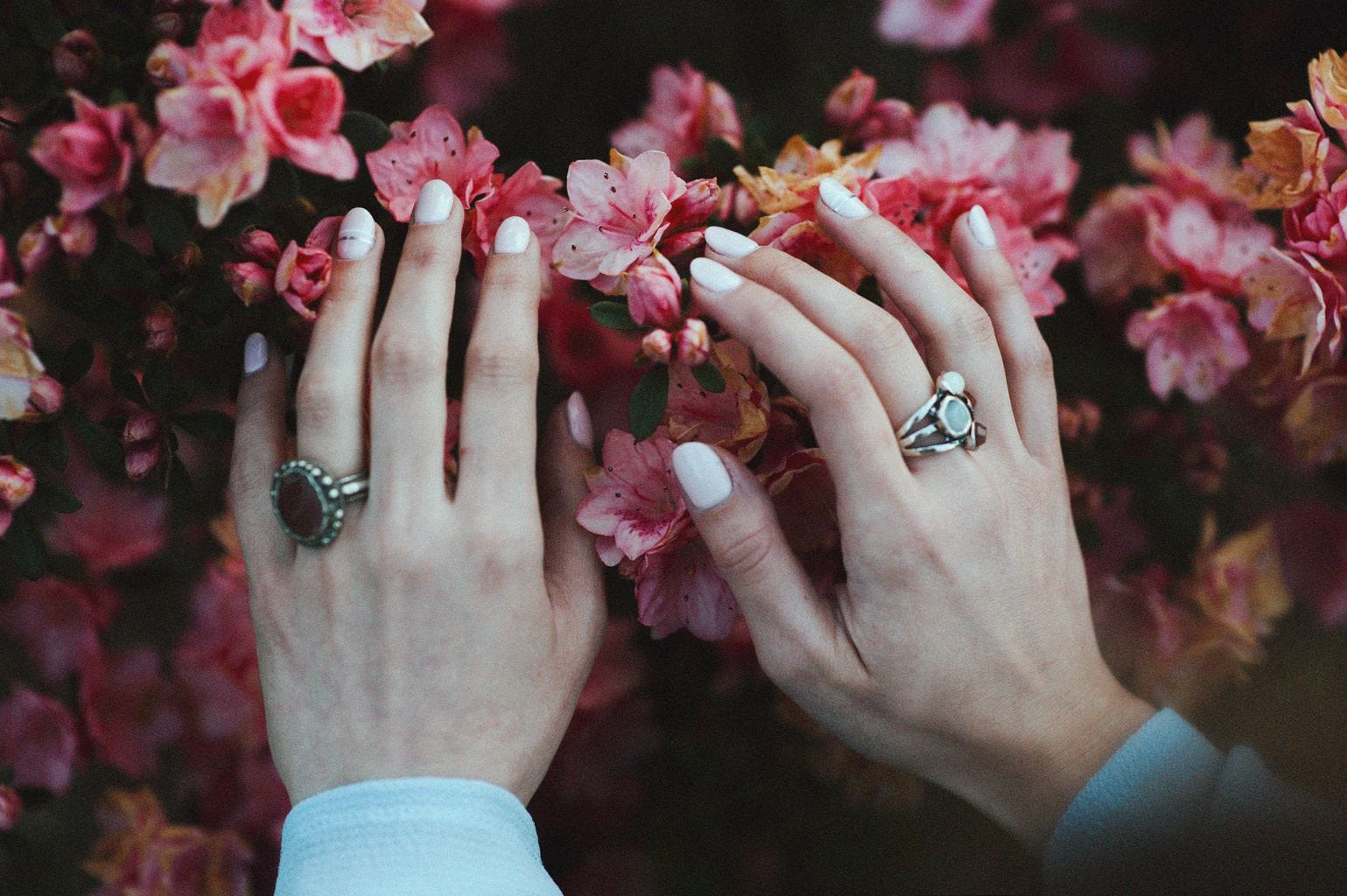 Colder weather is now upon us, and we've all had those moments where our hands are completely ragged and worn out by the cold. This time of year always reminds us to care for our hands (especially if you're like me and have knuckles that crack spontaneously in the cold), but your nails are just as important!
Nail care might seem completely extra, time-consuming, and unnecessary, but it can go a long way to making your hands look (and feel!) better during the winter. Here are some manicure kit basics that every college girl needs in her life to make sure her nails are looking fab all year long!
Nail Kit Essential #1: Nail File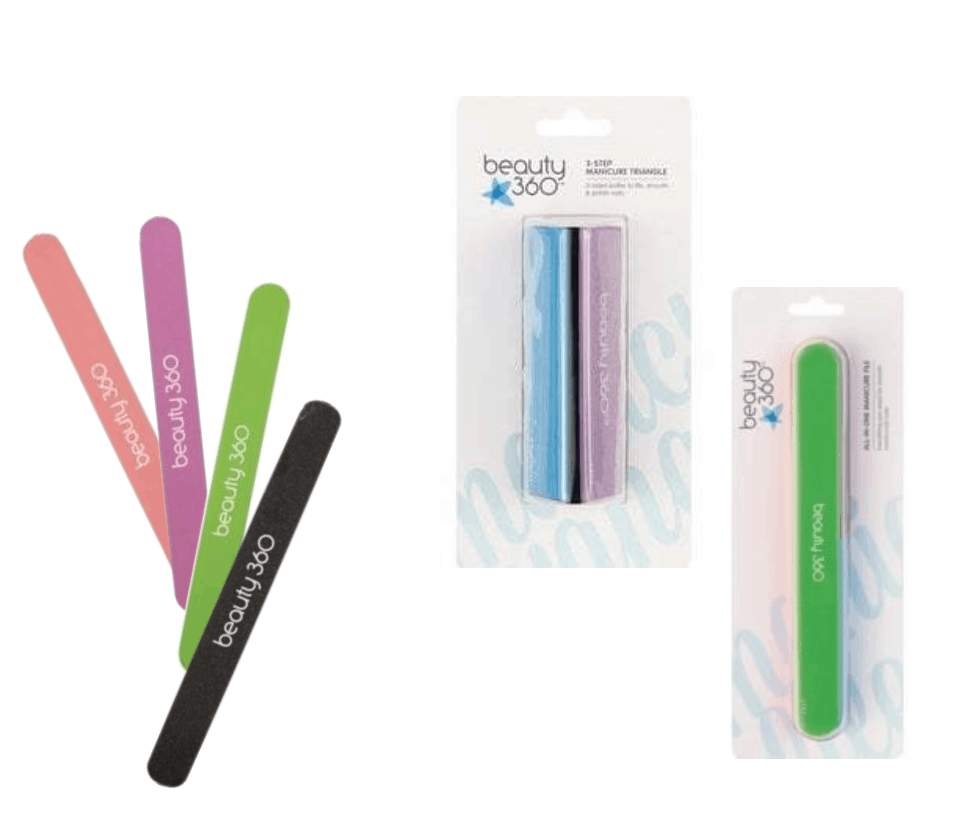 Products: Beauty 360 Nail File, Beauty 360 3 Step Nail File, Beauty 360 Multiple Grit Nail File
First and foremost, everybody needs at least some version of a nail file in their life. These can be simple one-sided emery boards or the 6-sided, blocky kinds of files. Regardless, it's good to have one on hand for shaping your nails after cutting them, removing hangnails, and helping maintain your nail shape.
Any of these inexpensive CVS options work great, and you're sure to find wonderful files at your local drugstore. You really do have a huge variety of single grit (that refers to the intensity, FYI) and multiple grit nail files to pick from to get your nails looking clean.
Nail Kit Essential #2: Base Coat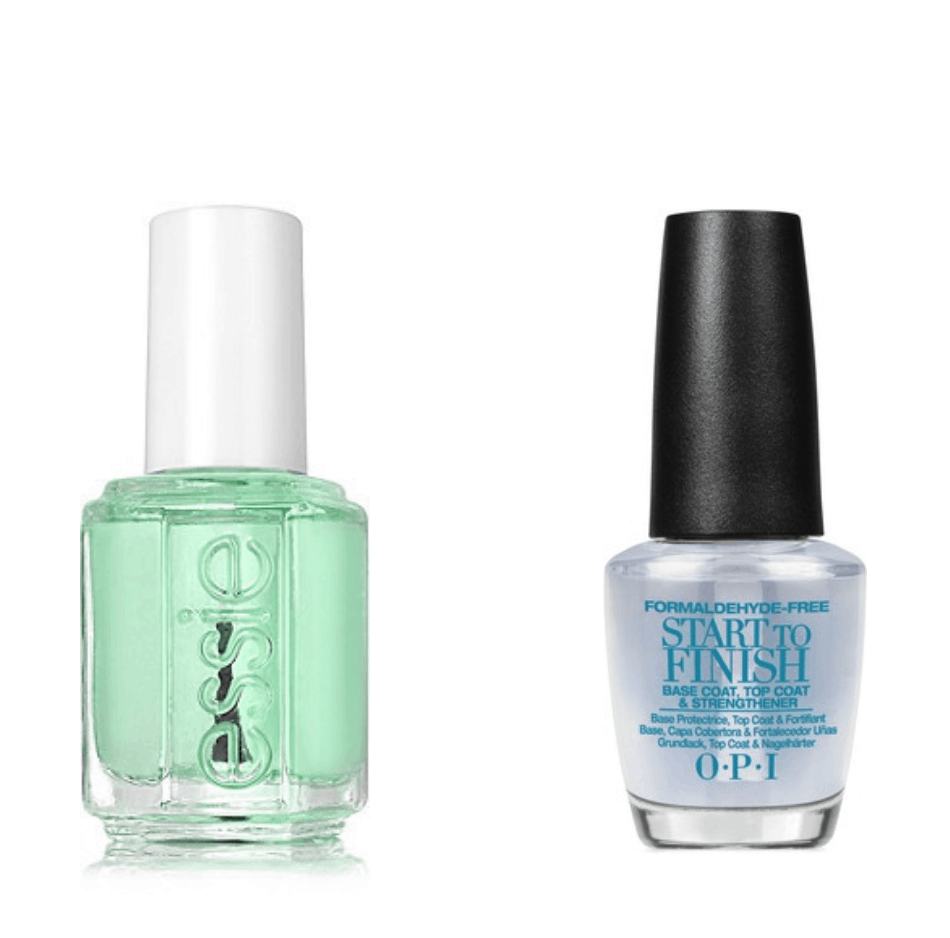 Products: Essie First Base Base Coat, OPI 3-in-1 Start to Finish Base/Top Coat/Strengthener
Next, every nail look needs a good base. Whether you're painting your nails a neutral color, a bold hue, or even just adding a clear topcoat, it's important to have a good foundation for the rest of your nail polish. Nails are naturally uneven and bumpy, and a base coat helps to fill in any unevenness so that your polish applies smoothly.
My top recommendations are the Essie First Base Base Coat and the OPI Start to Finish Base Coat/Top Coat. Even though they're slightly more expensive than your average polish, they're worth the price for that incredible finish. Both of these leave your nails super prepped and ready for any polish you want to put on top!
Nail Kit Essential #3: Quick-Dry Top Coat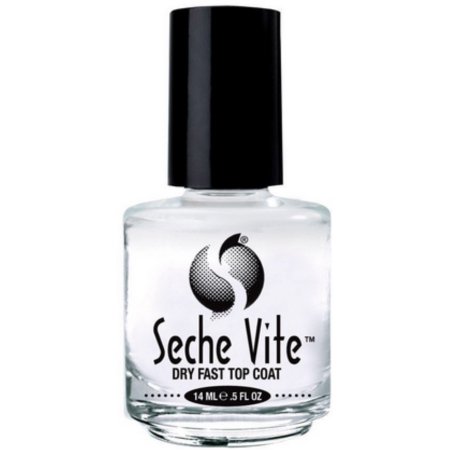 Product: Seche Vite Dry Fast Top Coat
Top coats are essential if you want your manicure to last longer, but it's sometimes hard to wait for those thick coats of clear polish to dry. Instead, apply one layer of quick-dry top coat over fully dry/slightly tacky nail polish, and you'll completely secure your manicure or pedicure in minutes!
The best one by far is the Seche Vite Dry Fast Top Coat. It does a great job to quickly and effectively dry down my nail polish in seconds. One word of caution: apply this specific top coat to almost fully dry polish. My polish chipped and peeled in 3 days when I applied it over tacky polish.
Nail Kit Essential #4: Cuticle Sticks and Nail Oil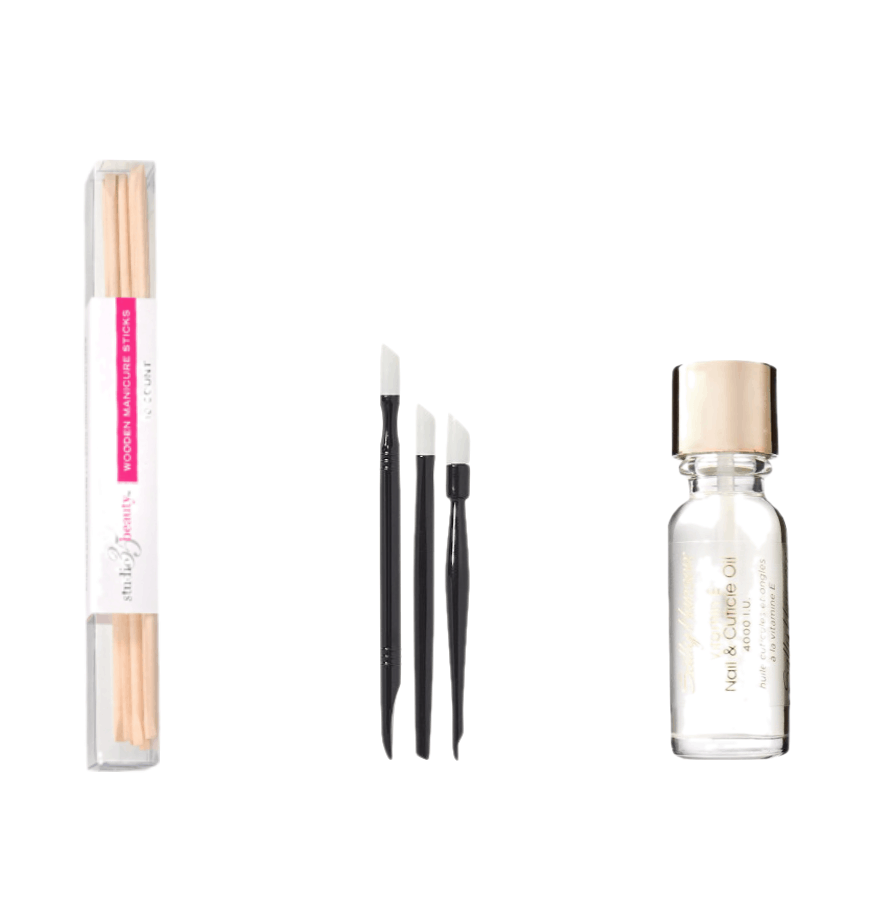 Products: Studio 35 Beauty Manicure Sticks, Ulta Mani-Pedi Sticks, Sally Hansen Vitamin E Nail and Cuticle Treatment Oil
These two go hand-in-hand, so I've counted them as one object. Nail oil is a must for keeping the skin on and around your cuticles hydrated and smooth. We've all gotten to that point where your cuticles just look entirely ragged once the cold weather hits. Do your nails a favor and give them some TLC with some nourishing nail oil.
Cuticle sticks are also an essential if you plan to paint your nails. After applying cuticle oil to soften up the cuticles, use a wooden stick to gently (emphasis on GENTLY) push them back. This will help prevent you from painting polish on top of your cuticles and give you the most flawless manicure possible.
My top recommendations are the Studio 35 Beauty Manicure Sticks and the Sally Hansen Vitamin Nail and Cuticle Treatment Oil.
Nail Kit Essential #5: Acetone, Cotton Pads, and Q-tips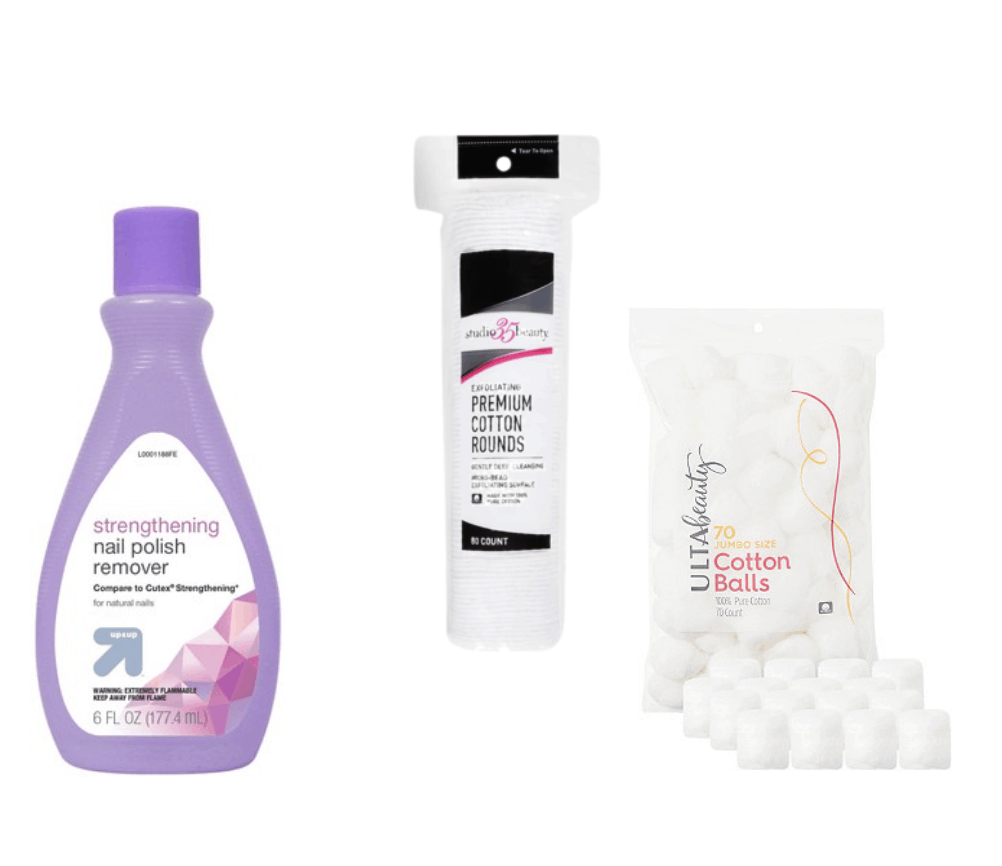 Products: Up and Up Strengthening Nail Polish Remover, Studio 35 Cotton Rounds, Ulta Jumbo Cotton Balls
Finally, and this one's another combined trio of items, but it goes without saying that you need nail polish remover around when painting your nails. It's equally important to have the proper tools to remove said nail polish if needed. Flat cotton pads and regular old Q-tips do the job well.
Cotton pads are my personal preferred method over the much-loved cotton balls simply because they're smoother. They remove nail polish easier and don't leave that stringy cotton residue on your nails. Moreover, Q-tips are great for removing polish that ends up on that infuriating bit of skin right outside your nail line.
We Want to Hear from You!
What are your favorite nail care or manicure/pedicure items? Let us know below!