This post may contain affiliate links, which means we may receive a commission if you purchase through our links. Please
read our full disclosure here
.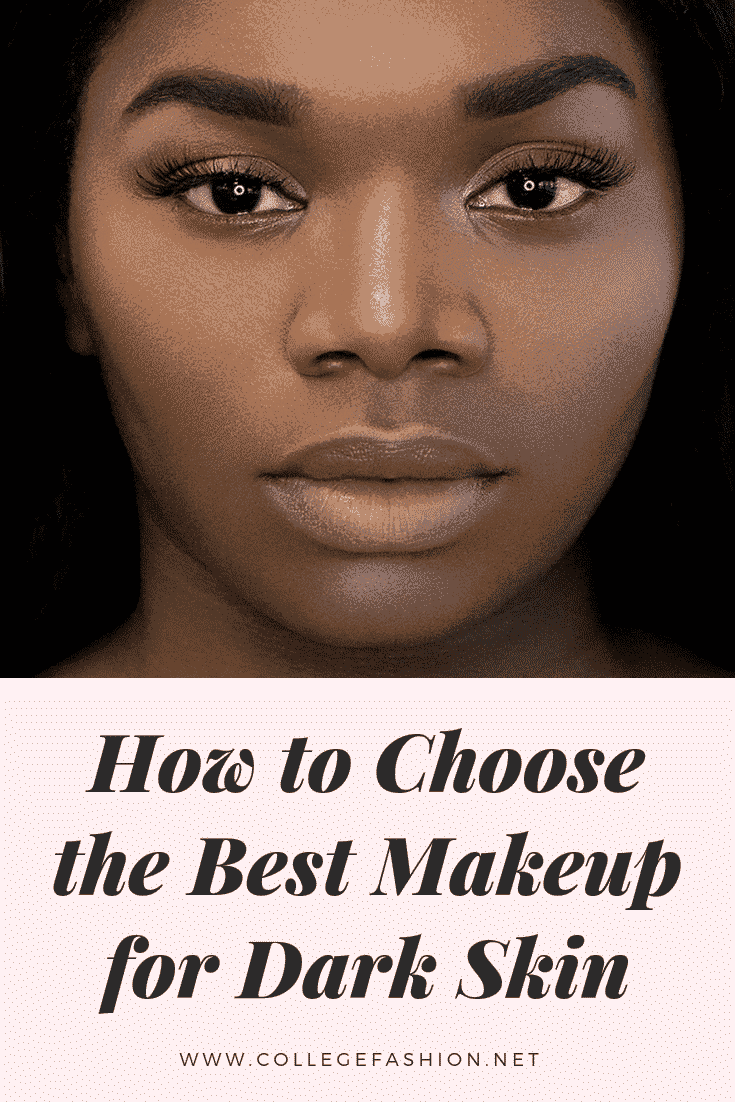 Shopping for makeup as a woman of color can be a difficult task.
First, there's the struggle of finding products that are deep enough for your skin tone. Then there's the issue of buying products that seem like they'll work, and then getting them home and finding that they don't have enough pigmentation to appear on your skin. And those are just two examples; the list goes on.
All is not lost, though! It's totally possible to find amazing makeup for dark skin — you just have to shop smart.
Below, I'll take you through my top tips for shopping for makeup as a woman of color, from base products like foundation to color products like eyeshadow and more.
Base Products
Base products are your foundation, concealer, and powders. Anything that goes on your face to match your skin. These can be hard to find for anyone, regardless of skin tone, but they're especially tricky for women of color. Here are my tips for finding your perfect ones:
First, you need to check the undertone of your skin. You will almost certainly be in one of three categories: cool, warm, or neutral.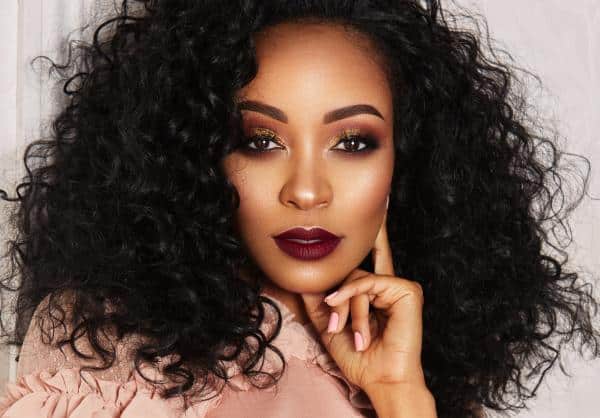 Warm means that your skin has golden or yellow tones. Neutral is when you either have a mix of both undertones or neither. And cool undertones are either pink, blue, or red. (With deeper skin, a cool undertone will often appear as red instead of pink.)
Sephora provides educational videos online about all sorts of different products and lessons on how to do different looks. Here is a video that will help you match your foundation according to the undertone of your skin.
Next, when looking for a base product it is important to understand what your skin type is so that you can find a foundation that helps to correct any skin issues you have. (See our post, What skin type am I?, to figure out what yours is.) It can be a difficult task to find makeup for dark skin that also works with your skin type, but it is possible!
Now, which foundations and concealers are best for dark skin? It varies, a lot, and there's no one answer for everyone. Fenty Beauty Pro Filt'r is a favorite right now across the board, but there are many others depending on your skin type and tone. (Here are some makeup artist recommendations to get you started.)
Below is a video from Nyma Tang, she is showcasing her three favorite drugstore foundations. I chose to highlight Nyma because she is a beauty youtuber who tests out the deepest shade in many different foundation lines and focuses on makeup for dark skin. Videos like hers can be a great tool in deciding which foundation may work for you.
Cheek Products
When looking at any cheek makeup for dark skin, it is important to note the pigmentation and undertones.
Dark skin needs more pigment to pack the same punch as a lesser amount of pigment would on a lighter skin tone. Also, colors that look like a natural flush on light skin could end up looking more like a pop of color on deep skin.
Now you can use any product you feel like but if you are looking for a natural product, plums and deeper pinks are more likely to look natural than other shades on dark skin.
A beautiful option is the Sephora Collection Spice Market Blush Palette. It is a beautiful cheek palette that includes both natural blushes and a pop of color that complements a deeper skin tone. The reviews on this product are fantastic and many of the reviews recommend it for deeper skin tones.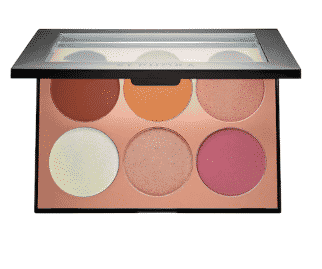 sWith bronzers and contours, you again want to focus on the pigmentation and how dark the color is. The undertone of a bronzer or contour shade is generally the same but deeper skin needs a deeper product to create the look of a shadow.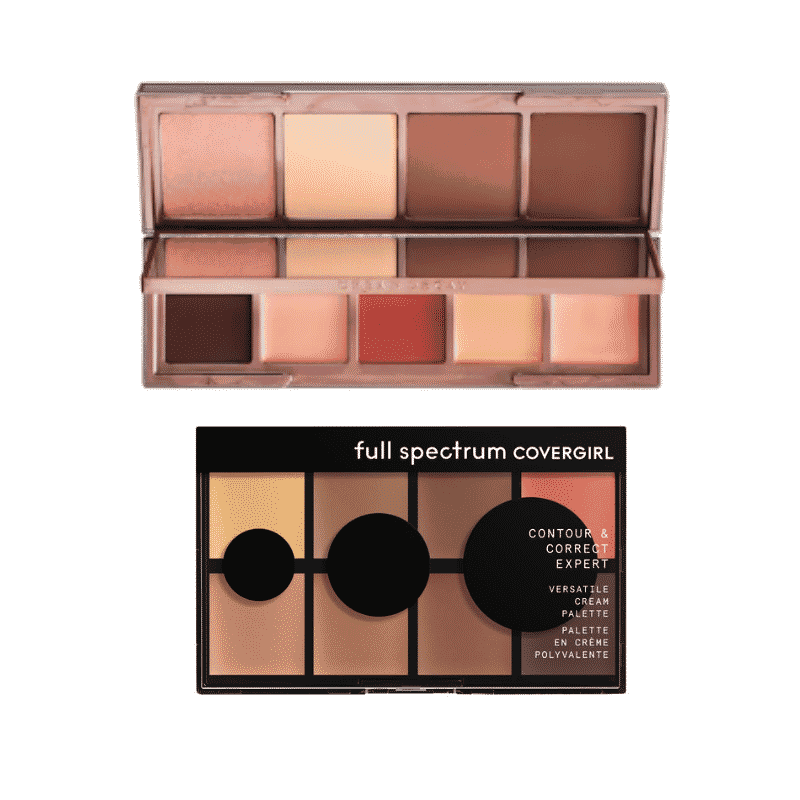 A deep skin contour option I love is the Urban Decay Naked Skin Shapeshifter Palette in Medium Dark Shift. Not only are the contour shades deep, the matte highlights are a creamier color and the under eye color corrector is closer to orange than to peach which is best for color correction on deeper toned skin. It also includes your powders and your creams so it is a great product for travel.
Another option is from Covergirl's new Full Spectrum line. This line of makeup for dark skin is inspired by deep skin tones and you can see that in this contour palette. The Contour & Correct Expert Cream palette also has the deeper tones, the creamier highlight color, and the more orange color corrector. I have not personally tried the formula but the colors look like the full spectrum line is on the right track.
Overall, when it comes to things like cheek palettes, you should always be considering pigmentation and darkness of colors. Often if there is only one shade of a palette it will cater to lighter skin tones. Look for palettes catering specifically to deep skin, especially if you are dealing with contour shades.
If you cannot find a palette that works for you, or don't want one, opt for products that allow you to create your own palette or pick out single products. Makeup Forever allows you to customize your own palette and allows for many combinations of powder face and eye products.
Eyeshadows
The main issues with eyeshadows on deep skin is — you guessed it — the pigmentation. Often times mass-market eyeshadow palettes cater to lighter skin tones. Newer palettes are including deeper browns and more pigmentation but we still have a ways to go.
Here are some things to look out for when shopping for eye makeup for dark skin.
Palettes
You want to make sure that the palettes you are buying are worth their price. You need to be able to use most if not all of the shadows in a palette.
The main thing that I recommend looking for in a palette for dark skin is the existence of shades that are deep enough to act as your transition and crease shades. Having shades that are deeper than your skin tone for your crease is important for creating dimension.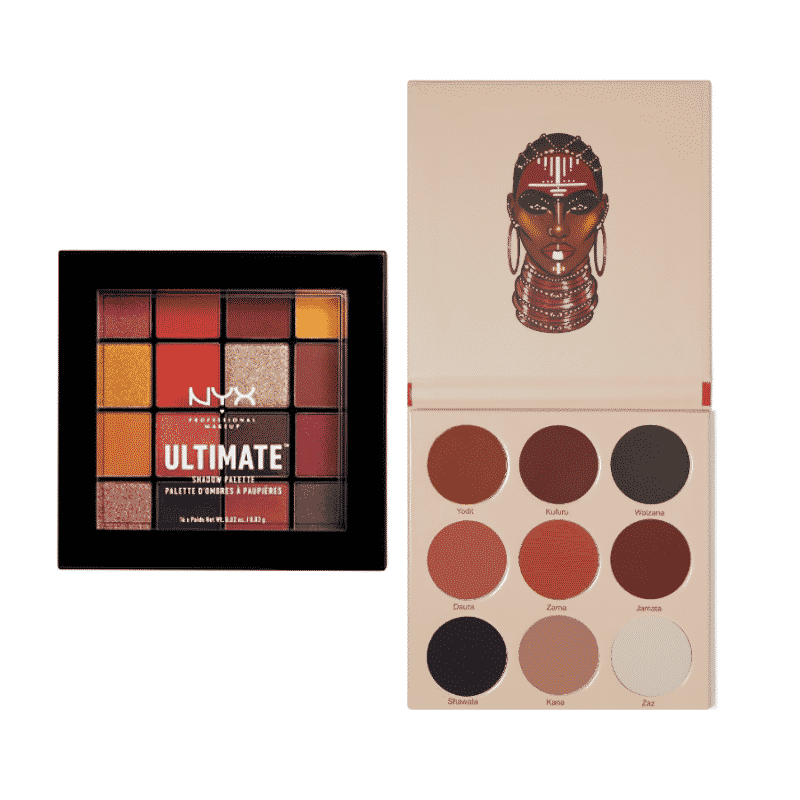 Juvia's Place is well known for having a super pigmented eyeshadow formulation. The brand is great for deep skin because of the intense pigmentation and they include dark neutrals that can be used in the crease and as a transition. A great neutral palette option is their Warrior II palette that features a great range of warm and cool neutrals.
There are some great palettes from the drugstore as well. NYX has some great pigmented palettes in their Ultimate Shadow line, their Ultimate Shadow Pheonix Palette is my favorite color theme in the line and reflects the popularity of warm palettes.
Primers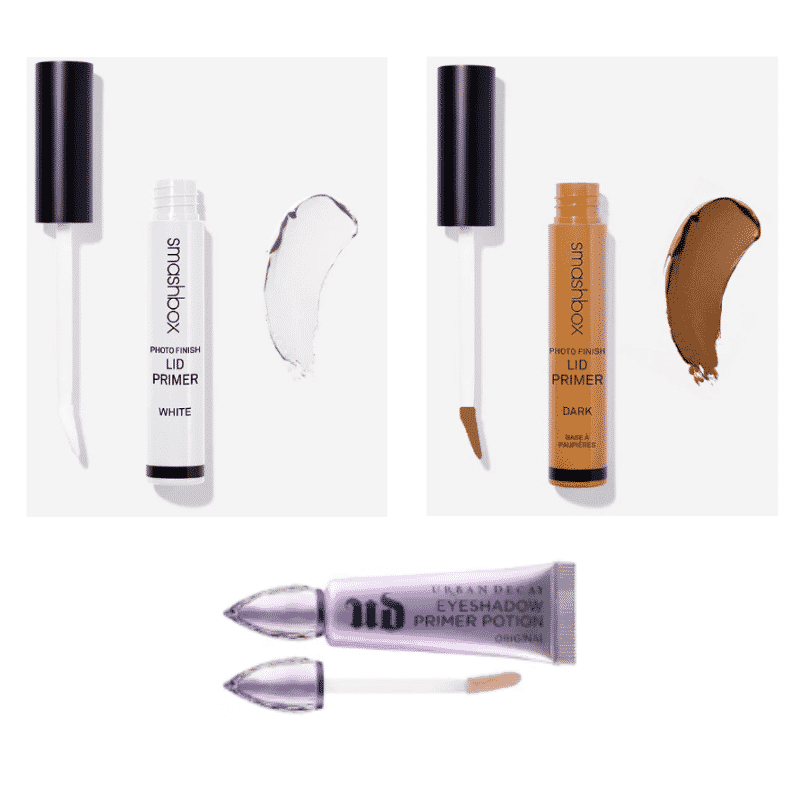 As for making the most of the palettes you already have, a primer is a great way to do so.
A primer, as you may know, is meant to create a smooth palette for the eyeshadow to go onto and it helps to adhere the product to the lid and make your eyeshadow last longer.
An all around great primer is the Urban Decay Primer Potion. This is a sheer product that will keep the shadow on your lid but will not alter your skin color.
If you find that you have eyelid imperfections that show through your eyeshadow or that you want to cover up, you can choose to either cover your eyelids with your concealer (just make sure to set it with powder so that it does not crease). Or you can choose a tinted eyeshadow primer. Smashbox offers their Photo Finish Lid Primer in 3 different skin tones as well as white and black.
If you are looking to intensify and really make colors pop, use a white primer like the Smashbox one mentioned above. Or you can grab a light colored concealer or cream eyeshadow.
What's your favorite makeup for dark skin?
I hope that this helps you find some great products. If you are looking to support brands owned by women of color, check out these articles:
Have you used any of these products before? Or do you have your own favorites list of makeup for dark skin? Let me know below!