As we approach my favorite time of the year, I thought it would be an opportune time to shine a light on one of my all-time favorite makeup brands.

Though Lorac products have been a recent discovery for me (circa 2016), the quality and variety of each makeup item sold by this brand continues to blow me away.
Not to mention, Lorac has come out with some really cool makeup collaboration products lately, including the Pirates of the Caribbean eyeshadow palette and the Beauty and the Beast lipstick collection.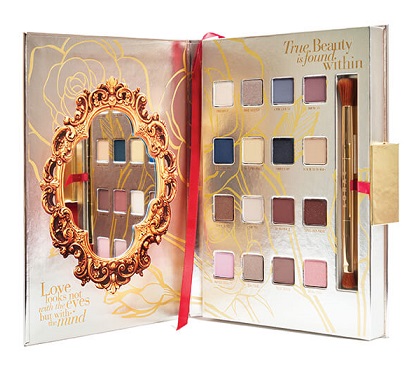 For a high-end brand, Lorac's prices are extremely reasonable, which is an important factor to consider when you're a college student on a strict budget.
But if you're not a compulsive makeup collector like myself and you only need a few select products to add to your collection, I've done the hard research on which products are really worth the cash.
Keep on reading for the 411 on Lorac Cosmetics best and worst products:
Primer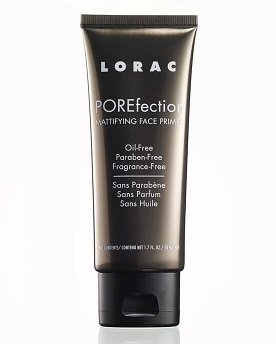 Lorac sells the two most popular types of primers on the market today: a primer that claims to mattify the skin, and a primer that brightens/illuminates. I love that Lorac has both options, but I have some gripes about both.
The POREfection mattifying primer does a great job of filling in pores, but does very little to mattify skin in the long-term.
On the other hand, the Light Source Illuminating 3-in-1 Primer gives a gorgeous glow to the skin but does nothing in the way of pore-filling.
It's 2017 and I demand more from primers than just solving one of my skin concerns at a time.
Verdict: Those of my lucky readers with great skin might really enjoy one or both of these primers, but if you're someone like me who needs a primer to perfect my face, wash my car, pay my taxes, etc., then you might want to save your money on this product.
Grade: C-
Foundation & Concealer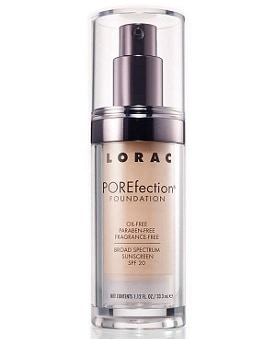 As someone with extremely fair skin (think snow), I'm wholly disappointed with the shade range Lorac offers in their foundation and concealer products. Lorac foundations and concealers run too dark for my skin tone and too light for a lot of deeper skin tones.
These products do give great coverage, and last a long time on the skin. Lorac's POREfection Foundation is best for normal/combination skin tones since it tends to be too oily for oilier skin types and enhances super dry patches. However, this product is full coverage with a beautiful dewy finish.
The Sheer POREfection Foundation is a light to medium coverage and is therefore better if you want a more natural look but still need a little extra help evening out your skin tone.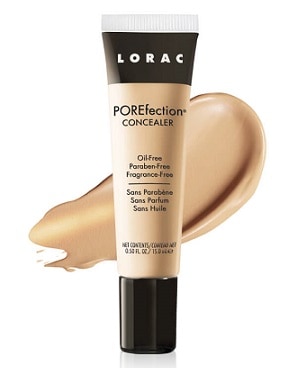 The POREfection concealer is the best face product by far, because of its amazing, full-coverage pigmentation and ability to work with any skin type (even sensitive skin!). Let's just say, if Lorac had a concealer light enough for me, I would be buying this stuff constantly.
On the flip side, I am extremely disappointed that the deepest shade this product goes is called "tan", and wouldn't be able to work for many darker skin tones.
Verdict: If you can actually find your shade in the foundations or the concealer and you don't have extremely oily or dry skin, then these products are worth the money. $35 is on the lower-end of the typical price range for high-end foundations, so right off the bat you're saving some cash just by choosing this less-expensive yet still high-quality option.
Grade: B-
Face Powders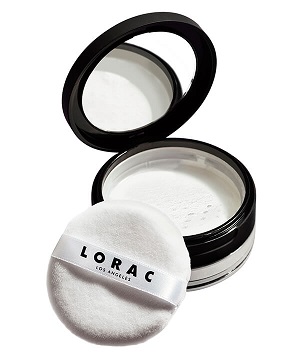 Lorac has two translucent powders in their arsenal: a pressed version and a loose version. Both of these powders are extremely finely milled and are therefore amazing at smoothing your complexion and filling in pores.
If you're simply using these powders during the day, you'll really be into the quality and end results of either option. However, a huge complaint that everyone has about these powders is the obvious flashback they cause when you're using flash photography.
Verdict: Depending on how you typically use translucent powders, the Lorac versions could either be a really good or really disappointing purchase.
Grade: C+
Contour palettes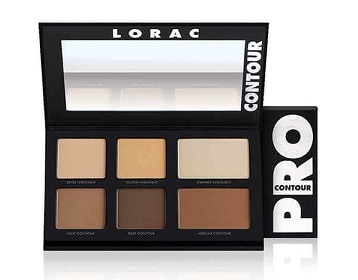 There are two contour "kits" on the market by Lorac, and both are equally great quality in different ways. Both contour palettes come with a sturdy brush that works splendidly for blending out your perfect contour shade.
The Pro Contour Palette is the powder version, and it's much like many other contour palettes on the market today, but with the added bonus of Lorac's amazing powder formula. These shades aren't too warm toned or too cool toned, and work perfectly for light to medium skin tones. Unfortunately, I don't think even the deepest contour shade would work for many darker skin tones.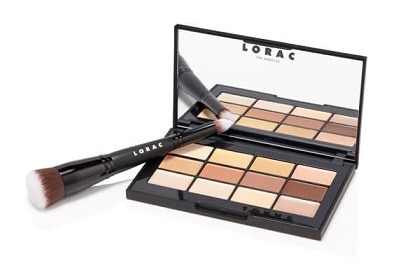 The Pro Conceal/Contour Palette is a cream version of the contour palette idea, but with an added twist. Since it is also a concealing palette, Lorac included a whopping 12 shades in this palette instead of the standard 6 shades.
What I like most about this palette is that you can mix the cream shades easily to reach your perfect concealer/contour shade. The pigment and blendability of this cream formula is impressive, much like the Anastasia Beverly Hills version, but the additional shades and the face that you also get a dual-ended brush puts this palette over the edge.
Verdict: If you're heavily into the contouring craze and you have yet to invest in a contouring kit, you will really enjoy either one of this palettes depending on your preference for powders versus creams. Plus, I love the fact that Lorac thought to include a handy brush for each palette. Go, Lorac!
Grade: B+
Highlighter, Bronzer, Blush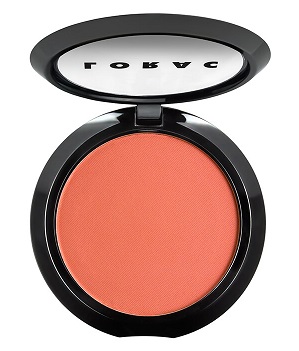 These pressed powders from Lorac are consistently smooth, creamy, and pigmented with a beautiful color selection.
Lorac highlighters are pretty yet not overbearing or glittery, the bronzers give a stunning sun-kissed look to the skin, and their blushes add life and color to the face without making you look like Annabelle.
I mean, what more can I say about these products? I've tried them all and they're simply amazing! You can't go wrong here.
Verdict: Do I even have to spell it out? These are a must-have. End of story.
Grade: A+
Eyeshadow palettes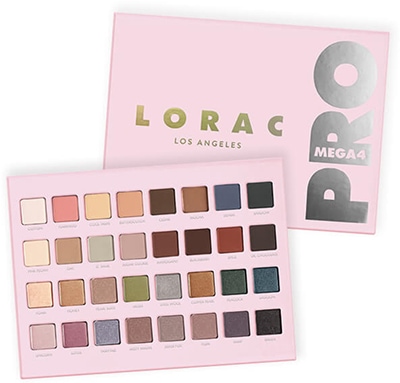 Lorac eyeshadow palettes, arguably their most well-known products on the market, are my absolute favorites for everyday usage. Much like Lorac blushes, bronzers, and highlighters, their eyeshadows are smooth, pigmented, and blend in a snap.
The Pro Palettes are great for beginners and skilled makeup users alike, since they're so easy to use and are jam-packed with versatile shades and a healthy mix of mattes and shimmers.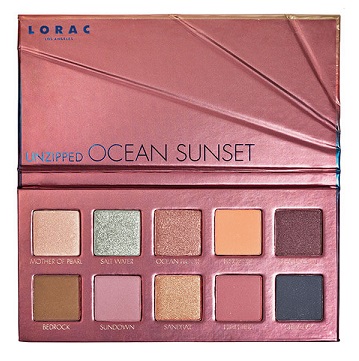 Out of the many amazing palettes by Lorac, my favorites have to be the Pro Palette 2, and the Unzipped Ocean Sunset Palette, but you can't really go wrong with any of their palettes as long as you like the color selection.
Verdict: Yet again, this is another can't-miss product from Lorac. Find the right selection of shades and you'll be so happy you splurged.
Grade: A+
Eyeliner & Mascara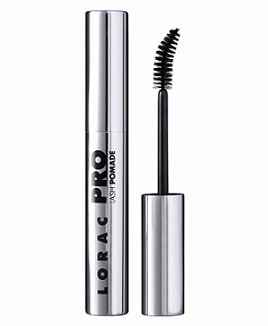 With all of the beauty-centric YouTube accounts and magazine features on hot makeup products, I'm surprised I've never come across much regarding Lorac's mascara or eyeliner.
Lorac mascaras are solid products. Running you $24 a pop, the Pro Mascara, Pro Plus Fiber Mascara, and the Pro Lash Pomade Mascara all promise to add both length and volume to your lashes. Surprisingly, all three mascaras do the trick (and do it well).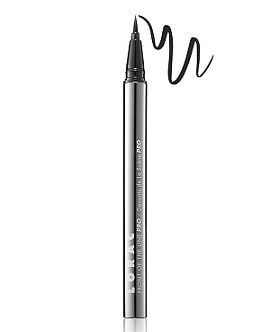 As much as I wanted to love the Front of the Line Pro Liquid Eyeliner, I've tried better eyeliners. Instead of a regular felt tip, this eyeliner has a precise brush tip (my personal favorite), but also has a formula that tends to dry out too quickly for my liking. In my opinion, the Kat Von D Tattoo Liner is a better option if you like this style of liquid liner applicator.
The regular pencil eyeliners by Lorac are smooth and glide on the waterline like a dream. Since they are waterproof, these eyeliners aren't going to budge until you want them to. And to top it all off, Lorac Eye Pencils come in 10 different shades so they're able to compliment any eye color under the sun.
Verdict: OK, here's the quick rundown of what I think is worth it from this category: the mascaras and the eye pencils make a great addition to any makeup kit, and will not disappoint you. If you have money to throw around, you can go ahead and try the liquid liner, but if you're on a budget do not feel bad about skipping out on this one.
Grade: B
Lip Liners, Lipstick, Lip Stain, Lip Gloss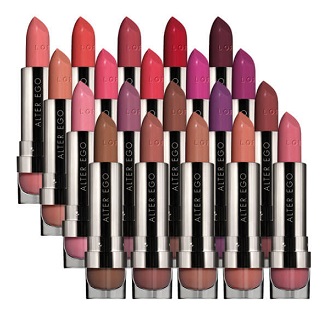 Across the board, Lorac has out-of-this-world lip products.
The lip liners are creamy and glide on the lips without any effort, the Alter Ego lipstick formulas are super pigmented and hydrating, the lip stains moisturize and give a low-key glam look to the lips, and the liquid lipsticks are long-wearing without being extremely drying or uncomfortable to wear.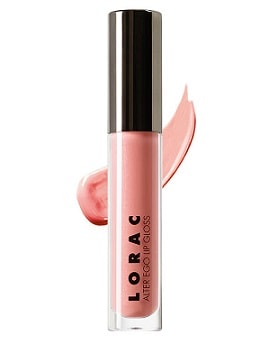 The lip glosses, however, are my favorite lip products of the whole bunch. Not only do they come in stunning shades, but they smell like heaven and feel luxurious to wear. I wasn't a believer in the power of a good gloss until trying Lorac's Alter Ego Lip Gloss in the shade Supermodel, but boy, I'm a believer now.
Overall, Lorac lip products come in a variety of gorgeously rich yet wearable shades that will go with almost any makeup look imaginable.
Verdict: If you're a lip product junkie and you don't own anything from Lorac, you're sorely missing out. I don't think you can go wrong with any of their lip products, but if I had to recommend just one, it would be the lip glosses. Take it from me, you're gonna want this makeup ASAP.
Grade: A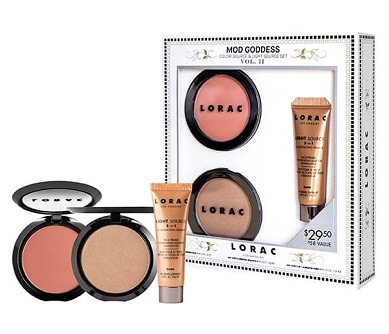 Lorac also has some great gift sets that are an incredible value, so if you want to try Lorac for the first time or if you want to expand your preexisting collection, now is the time to pop some of their products on your wishlist.
Have you tried any of Lorac's amazing products? If so, what's your fave? Sound off in the comments!