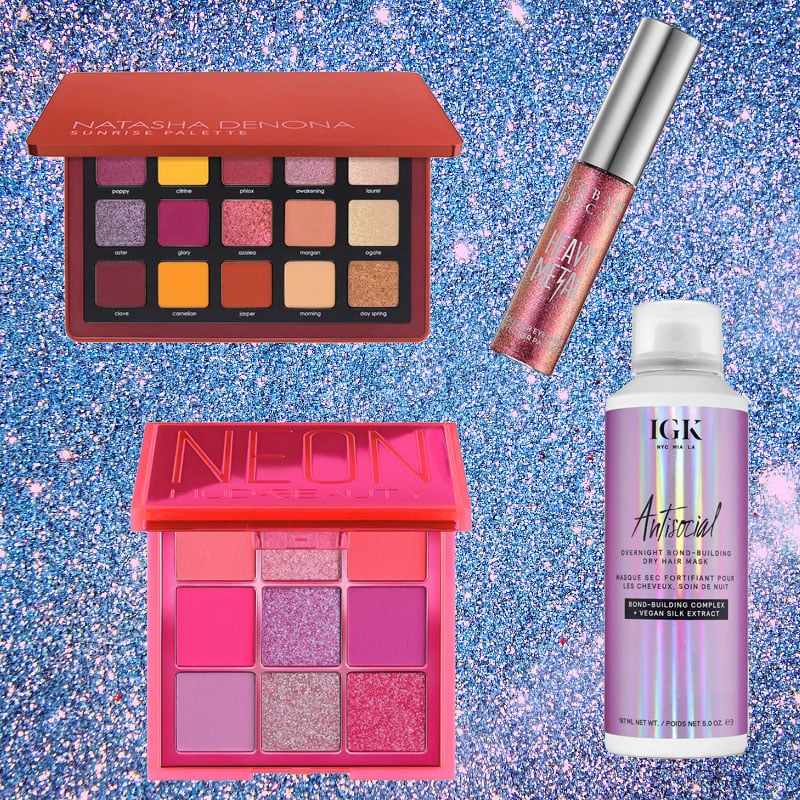 New month, new beautiful products!
This June, the makeup releases are all about color. Bright neons, swampy greens, and of course rainbows are coming out for LGBTQ Pride month.
With summer here and color everywhere, I have gathered up my favorite new beauty releases for June 2019 to share with you.
Huda Beauty Neon Obsessions Palettes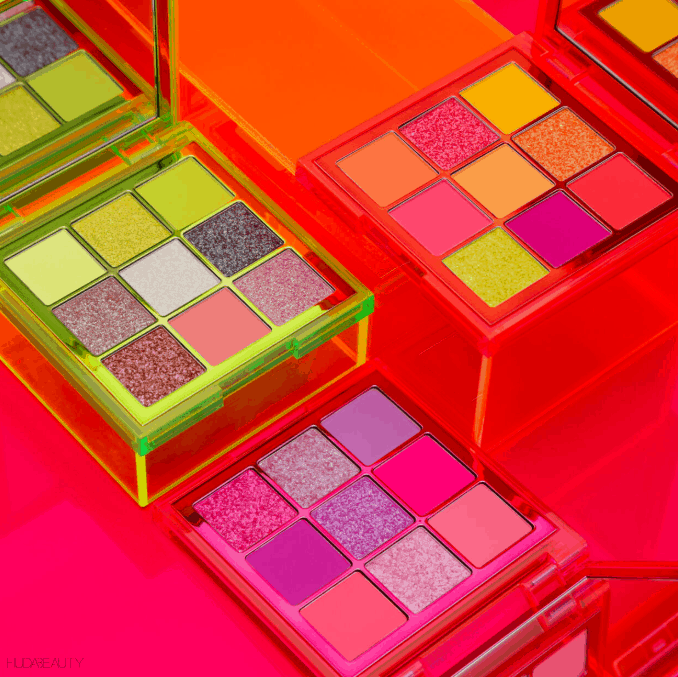 As soon as I saw these, I was in love. These Neon Obsessions Palettes are absolutely gorgeous and are taking advantage of the neon trend to bring us something new and interesting.
Keep in mind that these are advertised as pigment palettes, not eyeshadow. This means that there is the possibility of eyelid staining, particularly with the pink and orange shades. Just something to keep in mind!
These palettes are a great deal because the pans are full size but there is minimal space between them which makes them super compact and travel-friendly. Huda Beauty has done 9 pan palettes in this format before but they have outdone themselves with the neon packaging. Plus they've upgraded from a cardboard outer to a more sturdy plastic packaging, which I love.
These products are available now on shophudabeauty.com and sephora.com.
Urban Decay Sparkle Out Loud Collection
Urban Decay is coming out with all of the sparkle you will need this summer.
Their new collection includes 8 new shades of the Heavy Metal Glitter Eyeliner, the new Heavy Metal Glitter Gel in 6 shades, 4 shades of the Hi-Fi Shine Lip Gloss, and 4 new shades of their 24/7 Glide-On Eye Pencil.
The Heavy Metal Eyeliner is an amazing formula and I am can't wait to grab the new holographic one! The collection is going to be the perfect companion for many summer festivals and keep you shining all day and night.
The brand new Heavy Metal Glitter Gels are great multi use glitters because they are eye safe. These are a great addition to your makeup collection because while the liners are awesome, they're difficult to apply over large spaces. These gels solve that problem if you want to apply a lot of glitter all over.
Both the gloss and eye pencils are existing products but the new shades are a new glittery take on the products.
This collection is available now at urbandecay.com.
IGK Antisocial Dry Hair Mask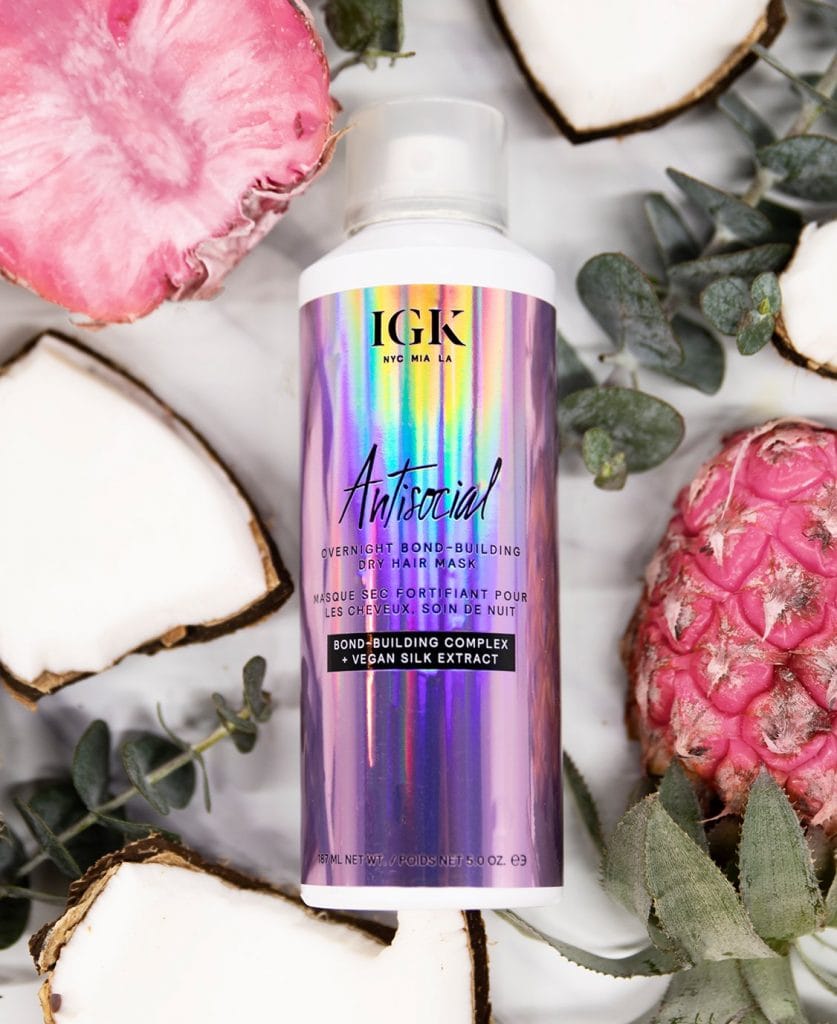 IGK is known for their innovative new hair products, from holographic hair foam, to each of their many different dry shampoos, and now we have a "dry hair mask."
The Antisocial Overnight Bond-Building Dry Hair Mask does not need to be washed out in the morning. IGK claims that it will leave your hair soft and with no residue. It is also color safe and has added UV protection so it will work for you all night and all day. Plus it has an amazing coconut, pink pineapple, and eucalyptus scent that is supposed to help you fall asleep at night.
This product is available now at IGKhair.com and Sephora.com.
Natasha Denona Sunrise Palette
Natasha Denona has released a new 15-pan palette to go side by side with her previous Sunset Palette.
The Sunrise Palette is a beautiful mix of plums, yellows, with some orange and nude colors as well. This palette includes a bit more color than its predecessor as well as having better packaging. But this palette seems to be a steal because it is priced significantly lower than the previous 15-pan palettes from Natasha Denona.
This is a great opportunity to try out the formula that you may have not been able to afford previously.
This product is available now on natashadenona.com and sephora.com.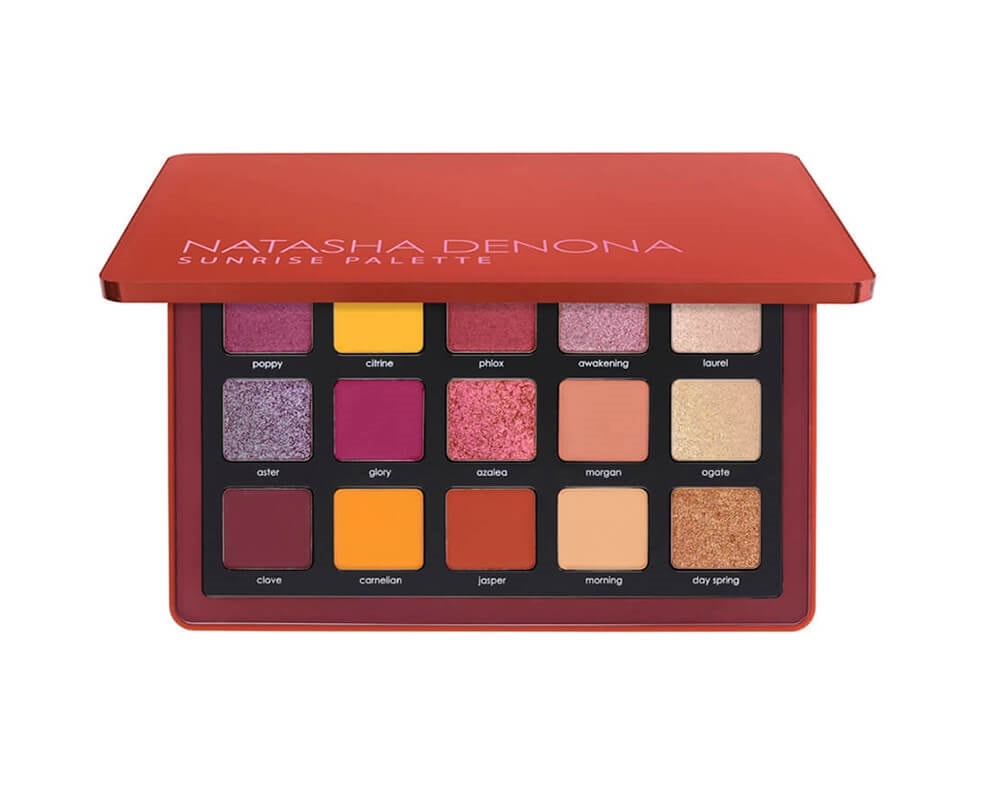 Revolution Beauty Pride Collection
Revolution Beauty went all out for pride this year. This collection includes: a 32-pam eyeshadow palette, an 8-pan shimmer eyeshadow palette, and a rainbow 8-pan paint palette.
This collection is jam-packed with rainbows in every formulation, and the two 8-pan palettes are set up to work perfectly together. So you can use your paint palette first and then set the paints with the matching shimmer shadow.
To back up this collection and their support for the LGBTQIA community, Revolution Beauty is donating £25,000 to the Human Dignity Trust and will be marching in Pride parades all around the globe.
This collection is available now on revolutionbeauty.com.
Which new beauty releases for June are you most excited about? Did I miss your favorite? Let me know in the comments below!