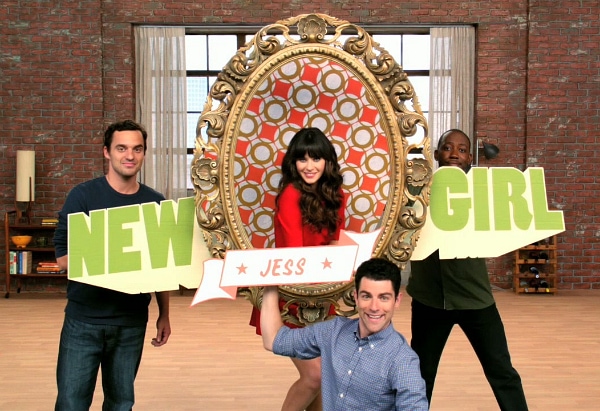 Official Promotional Image
Last week, everyone's favorite New Girl returned to television. I have always loved Jess's beauty look, especially her eye makeup because it makes her blue eyes stand out even more.
Her go-to makeup look is a smokey bronze eye paired with false lashes that add to the doe-eyed look. Jess also kind of goes for a heavier blush color, in which I mean you can tell that she's wearing blush. She switches it up with lip colors, but typically opts for a pink, a sheer red, or a gloss.
In this post, I'll be showing your how to recreate Jess's signature New Girl beauty look. Read on to learn more!
The Tutorial: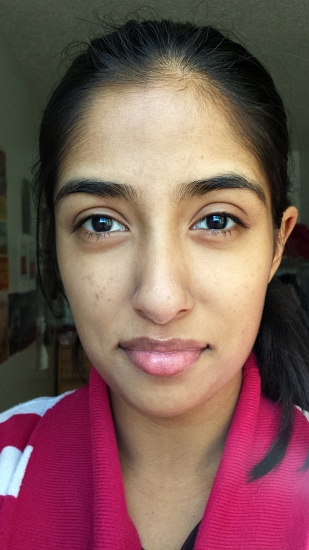 Let's get started with a fresh face.
Eye Makeup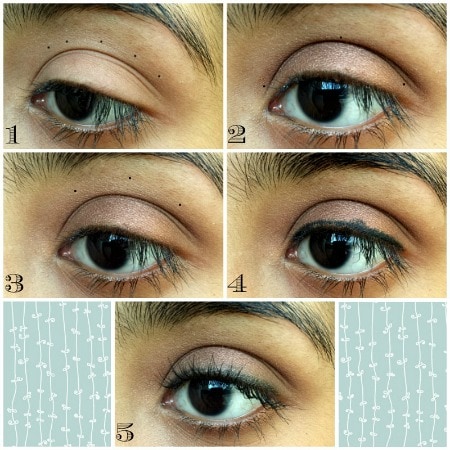 Click image to enlarge.
1. I applied an eyeshadow primer, then used a transition shade a little bit above the crease. I used little black dots to show you where you should apply the shadow. Typically transition shades go above the crease in order for the lid color to blend out better, so there is a smoother transition. You should also choose a shade darker than your own skintone.
A good drugstore-priced eyeshadow is Makeup Geek eyeshadow in Barcelona Beach or Latte. If you own the Urban Decay Naked Palette, then you could use the shade Naked or Buck.
2. Next, I applied a shimmery bronze eyeshadow all over the lid. I've placed dots to show you where to generally stop. I took the shadow a little above my crease (where my eyelid folds), so it meets up with the transition shade. You can use Hustle or Smog from the Naked Palette. A drugstore alternative is the L'Oreal Infallible Eyeshadow in Taupe.
After you've placed the shadow, blend it out with a blending brush. Coastal Scents makes an inexpensive blending brush that I like.
3. I've placed the dots to mark where you should blend towards. You should blend the eyeshadow into the transition shade. We placed it there to help fade the lid color and make it look seamless.
4. I then applied a black pencil eyeliner. I tried getting it as close to the lashline as possible. As you can see, I messed up with my application. However, I wanted to show you that it is okay if it's not perfect! We will be blending out the liner with a smaller brush, so don't worry if you accidentally overline one part like I dd.
5. Use a small brush (e.l.f. makes one for $3) and smudge out the eyeliner so it fades out a bit. I prefer a softer eyeliner look, but if you want to keep it more opaque then don't smudge it out too much. After you do that, curl your lashes and apply your favorite mascara.
Optional: False Lashes
Click image to enlarge.
Here's the finished eye makeup look. I also applied my normal base minus blush. The photo on the left shows you what it looks like before I put on false lashes, and the one on the right is from after I applied them.
You do not have to apply false lashes! I'm not the best at them, but I know Jess wears them on the show, so I thought I'd try to stay true to the character. In defense of lashes, they do look great and honestly make you feel amazing.
If you're not good at strip lashes like I am, you can use accent lashes like these, which go on your outer corner and are great for beginners. The little blue stuff on my eyes is the eyelash glue drying. Again, I'm not the best at false lashes but it's fun to try and practice!
Blush & Lips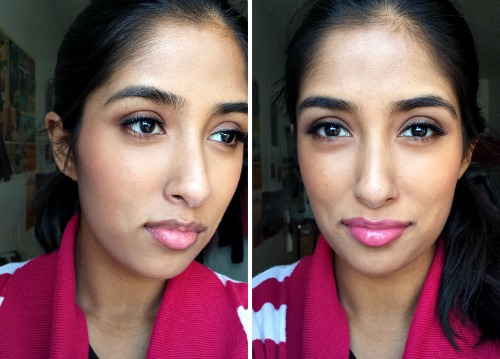 Click image to enlarge.
I went heavier on the blush since Jess does the same in the show. A good drugstore blush option is NYX blush in Dusty Rose.
I also decided to try out Jess's pink glossy lips. If you don't have one, a pink lipstick will do – just go over with clear gloss. You could also go the matte route and have no shine on the lips. It's a lip look I've seen her wear on the show.
Tips & Tricks for Recreating this Look:
Work with your own skin coloring. I am much darker then Jess, so I used darker makeup shades. It wouldn't look right on me if I used the exact colors she does!
If you want to use false lashes, I recommend trying them out at home in your spare time. Practice, practice, practice!
Adapt this tutorial to suit your own tastes and time constraints. If you'll be using this for your morning routine, feel free to omit something if you feel like it's unnecessary.
Bonus! If you're looking for Jess-inspired outfits, then check out this CF post about her general style. You can also search "New Girl" on the site to see several TV Fashion Recap posts regarding her outfits from the show.
The Finished Look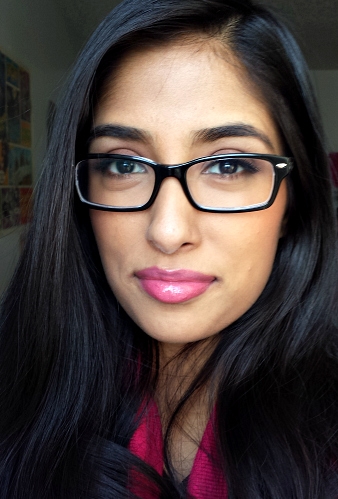 Here I am channeling my inner Jess. I hope you guys enjoyed the tutorial! I tried to keep it simple but still very informative.
Your thoughts?
Let me know in the comments what you think of the "dot system" – a.k.a. how I used dots to show you where to place the eyeshadows.
Who's your favorite New Girl character? Which TV or movie character would you like me to recreate a look for? Would you like me to do inspired look by a male or female character next? Tell me your thoughts!