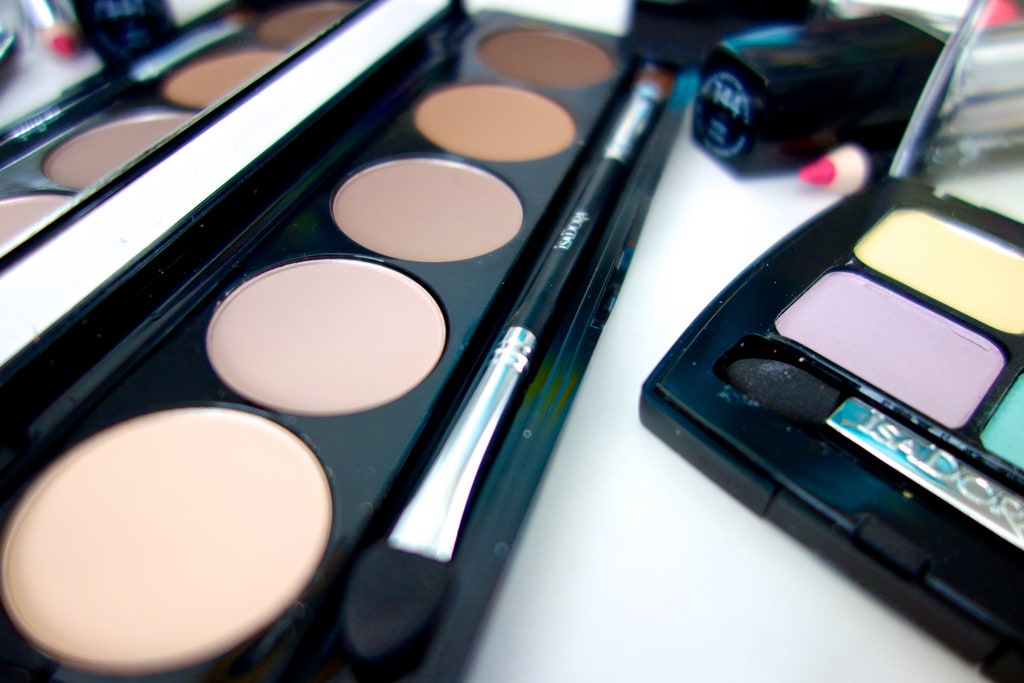 I spent my weekend dancing for 46 hours for Penn State's Dance Marathon, which gives financial and emotional support to families of children with cancer. I was so happy to be involved in such an amazing cause – it was a great weekend.
Of course, during my 46 hour dance marathon, I had to have my makeup on point for pictures (and because doing my makeup kept me entertained for a while!) so I used my favorite tips to help my makeup last and last.
Read on for my three favorite tips for making your makeup last all day and night:
1. Make sure you have clean skin!
Before you apply any makeup, your skin needs to be clean and ready! No product will block the oil that will seep through if your skin isn't clean.
I use a gentle cleanser, then I use a scrub to really get into the pores and make sure no dry patches are around for foundation to cling on to. If you're going to be a real skincare overachiever, use a toner to remove any excess residue from the cleanser and scrub! Note: You don't want to use anything harsh that will over-dry your skin, you just want your skin as clean as it can be.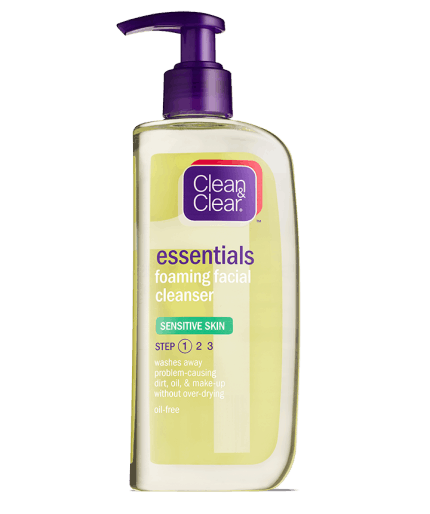 My all-time favorite cleanser is a drugstore one, so it's cheap and it really works. It's the Clean and Clear Foaming Facial Cleanser for sensitive skin. It's not overly drying or harsh but it really gets all the makeup and dirt off your skin. I am also loving Clinique's Clarifying Toner for dry skin lately. It really helps clear up any dry patches and put some life back in to your skin! I'm obsessed.
2. Primer on everything.
I don't prime my face every time I wear makeup but when I need my makeup to stay all day (or all night!), it's an essential step. Primer adds a layer between your foundation and moisturizer so your makeup has a flawless base to cling on to.
I don't really believe that primers do all the amazing things that people claim (redness reducing! pore shrinking! anti-aging!), but primers definitely do keep your makeup in place much better than just applying your products over moisturizer.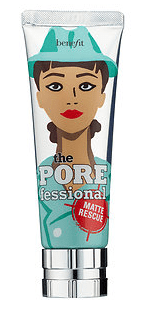 My favorite thing these days is a new product from Benefit called The POREfessional: Matte Rescue. It's a mattifying gel you apply to clean skin, under your moisturizer. It instantly blots oil as it comes and keeps it from getting to the surface. This is a great first primer for your skin.
On days when I really want my makeup to stay perfect, I apply the mattifying gel and moisturizer, then I apply the classic POREfessional Primer for the perfect one-two punch. No shine is getting through this combo!
3. Layer it up!
This is one of the lesser-known tips but it's so effective and important to know. Keep your makeup in thin layers, especially if you use foundation! The thinner the layers, the better.
Basically, you apply a thin layer of your makeup and let it dry completely before you apply another. This allows the makeup to set in individual layers, so it stays in place better. Using thin layers of powder, blush and bronzer on top will also work in the same way. However, using too much will be detrimental. Keep the layers thin and don't cake your face!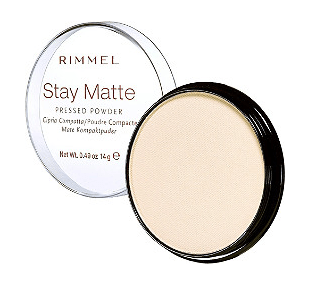 My absolute favorite foundation setting powder to use with this technique is Rimmel's Stay Matte translucent powder. It seriously holds your foundation on your face for hours, all without any shine!
I used this powder this weekend and I didn't even have to touch up once, except for when I just took all my makeup off and re-did it. This stuff also acts as a great base for blush and bronzer since it keeps your foundation so smooth. I can't recommend it enough! Oh…and did I mention it's $5? You're welcome.
What do you think?
What's your favorite way to keep your makeup lasting all day? Do you use any awesome products? Let me know in the comments!