This is part 2 in our series on How to Look Like a Beach Babe. In case you missed it, see Part 1: The Tan here!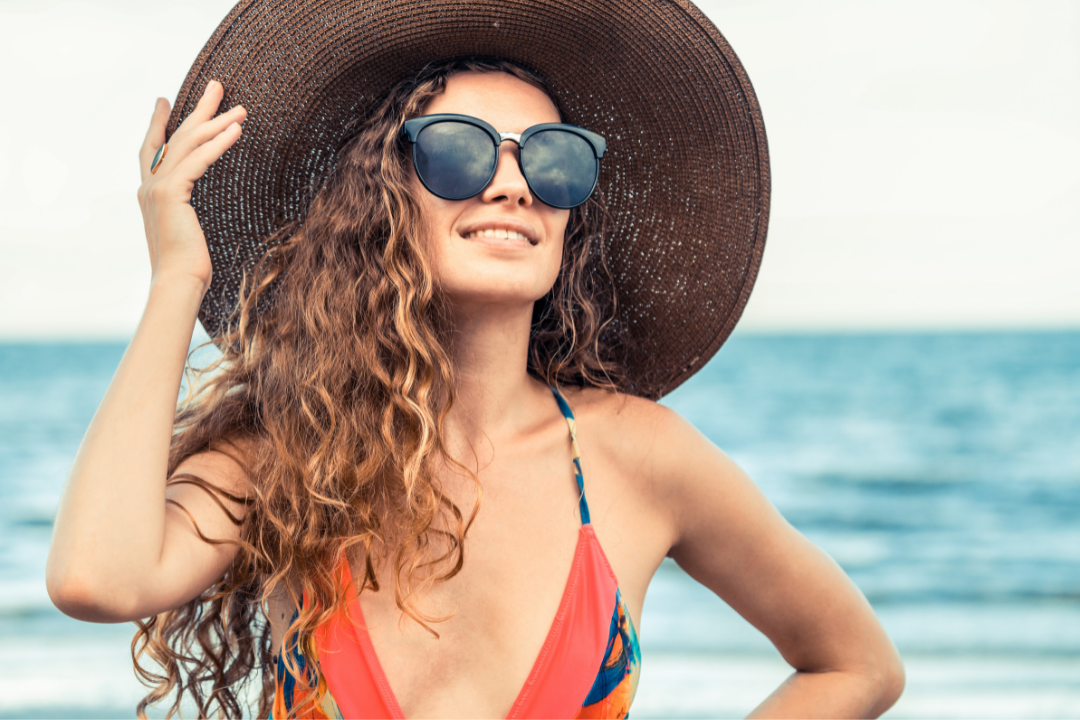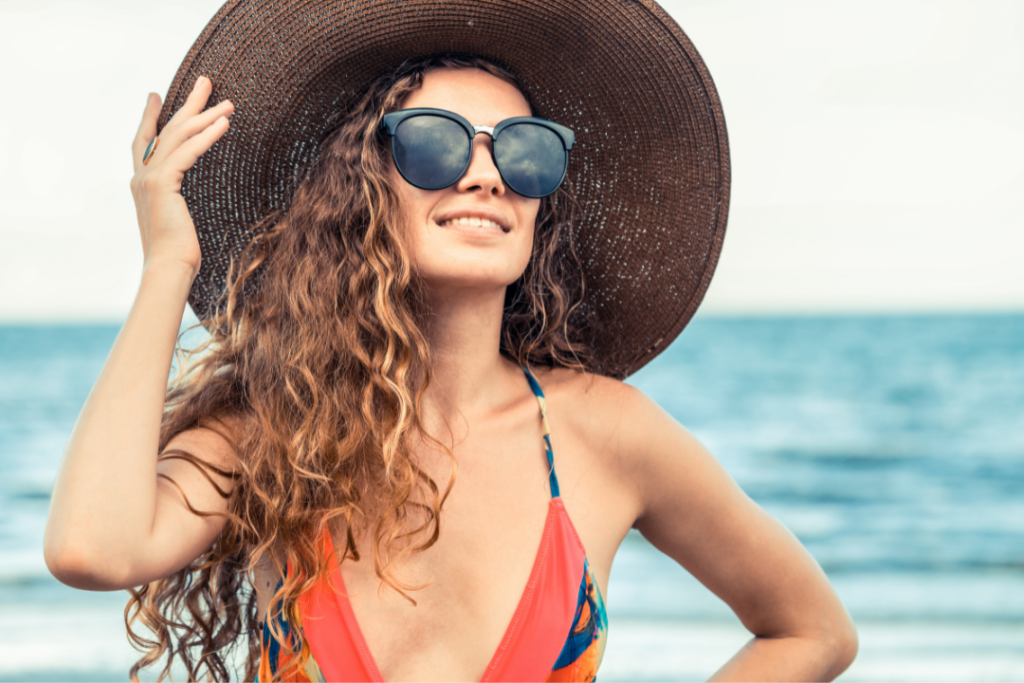 A beach babe can't be beachy without rocking wavy hair! As much as I would love to hit the beach every day (and therefore get beachy-wavy hair), most of us, myself included, don't have the resources or time to do so! So here are some tips to help you create perfect beach waves without a trip to the seashore.
Prep: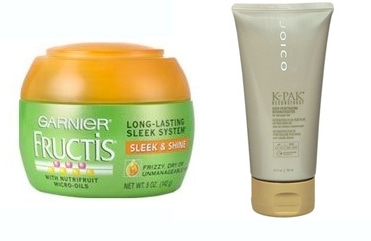 The key to beautiful beach waves is minimal frizz, which can be especially hard for those of us living in humid climates. To keep frizz at bay, make sure your hair is as moisturized as possible! A great way to do this is by using deep-conditioners. Great deep conditioners that I've used include Garnier Fructis Haircare Fortifying Deep Conditioner 3 Minute Masque ($7.79 at drugstore.com) and Joico K-PAK Intense Hydrator ($12.83 at Buy.com). These will keep your hair healthy, shiny and frizz-free!
Notes:
If you have color-treated hair, do not use any products containing sea salt! Products with this ingredient will make your hair color fade much quicker.
We all have different hair! I've tried to outline products that will work for most hair types, but if you're curious about a product that I didn't recommend for your hair type, make sure to check review sites like makeupalley.com for other reviews.
The products:
1 & 2) Herbal Essences Tousle Me Softly Mousse & Totally Twisted Mousse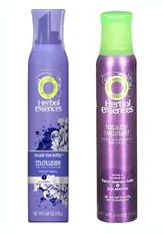 Herbal Essences Tousle Me Softly Mousse & Totally Twisted Mousse ($3.50 each at Amazon: 1, 2)
Best for:
Tousle Me Softly: Fine/Medium hair with some wave that needs definition.
Totally Twisted: Medium/Thick hair with some wave that needs definition.
Undoubtedly you've seen the commercial for Tousle Me Softly which features a girl rocking out in her bedroom with a gorgeous mane of tousled hair. I have to say, having hair similar to hers- longish and thick, this mousse didn't provide enough definition for me. This would probably work for those of you with thinner hair! However, its sister, Totally Twisted, gave me some amazing, frizz-free, defined waves.
To use:
Apply as much product as you need (for my chest-length hair, a golf-ball sized dollop was enough), flip hair over and scrunch- like the commercial. Let air dry and voila!
3) Bumble & Bumble Surf Spray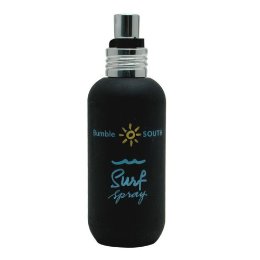 Bumble & Bumble Surf Spray ($22 for 4 oz. at Bumble & Bumble)
Best for:Any hair type that wants seriousbeachy waves.
This product is definitely the most expensive for its measly 4 ounces- but it works seriously well. A few spritzes of this all over your hair and your hair will transform into a beachy mane. Be warned, though- this is a product that works almost 100% better when used with heat, so it might take more effort to achieve perfect locks!
To use:
This video (Build Volume, on the bottom) is super helpful! Spray a liberal amount from root to ends, flip hair upside-down and blow dry.
4) Frederic Fekkai Wave Creating Spray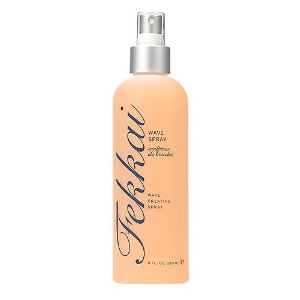 Frederic Fekkai Wave Creating Spray ($20 at Sephora)
Best for:Any hair type with some wave to it that wants to add shine & hold.
Out of all of the products I've outlined, none add shine like this spray does! What I love most about this product is that you don't have to use a lot- only a few spritzes all over to get shiny waves. I'd use this product over any other "shine-adding" product because this complements my waves instead of making them look crunchy or stiff. Plus, it smells great- what more could you ask for?
To use:
Spray on hair anytime during styling process- a few sprays and you should be covered!
5) Sunsilk Waves of Envy Sea Mist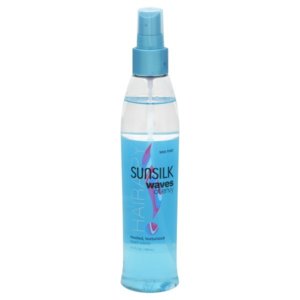 Sunsilk Waves of Envy Sea Mist ($4.99 at Amazon)
Best for:Any hair that wants to add texture.
Many people compare this product to John Frieda's now-discontinued Ocean Waves. What I love about this product- apart from its low cost- is that it adds so much texture to my hair! It's also very lightweight and won't leave your hair crunchy, and I hear that it works well with most hair types- straight/wavy/curly! I hear this product might have been discontinued recently- so if you see any at your CVS, stock up!
To use:
Shake well and spray on towel-dried hair- you can either blow dry for added volume or just let it air dry!
Other Beach Girl Hair Tips: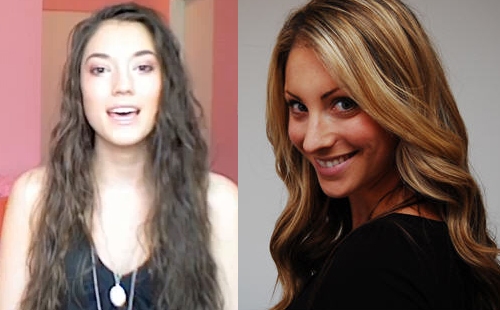 Left,a still from Blair's video and Right, the finished look from Emily's tutorial
This video by Blair Fowler (Juicystar07) will teach you how to scrunch hard-to-curl hair and this tutorial by Emily Schuman of Cupcakes & Cashmere will show you how to get her perfect beach waves!
What do you guys think?
What products do you use to achieve perfect waves? Will you try any of these? Tell me in the comments! I want to hear from you!