Spring Break is right around the corner, but before you can relax on the beach stress-free, you first have to tackle midterms. Between late night cram sessions and ridiculous amounts of sugary drinks to get you through to that 9 a.m. exam, your skin takes a big beating during this stressful time.
Wondering how to get rid of stress pimples? Better yet, how to prevent them? Below are 3 products to add to your skincare routine to ensure that you make it through midterms with clear skin.
Related reading: Preventing Acne in College: A CF Survival Guide
Bahi Sunflower Sweets Serum
https://www.instagram.com/p/BcYcW5Hjb8O
Bahi Cosmetics – $22
This product is my holy grail item. My skincare routine is not complete without it. I have oily skin, so I was always fearful of putting oils on my face. But I'm glad I know better now: This serum is perfect for any skin type. Many times serums and oils can help with oily skin. We often try to combat our oils with mattifying products, but when our skin feels dehydrated, it actually produces more oil, exacerbating the problem.
This product not only hydrates and makes your skin super soft, but it also helps heal and prevent acne and acne scarring.
This product has also replaced primer in my makeup routine. It makes your skin so soft and smooth, creating the perfect canvas for foundation. If there is one product you add to your routine, I suggest this one.
L'oreal Detox & Brighten Clay Mask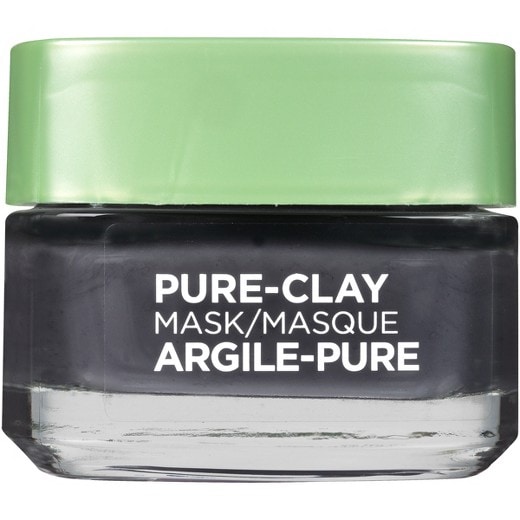 Ulta – $12.99
This mask has become a staple in my skincare routine and it is a MUCH cheaper dupe for the GlamGlow SuperMud mask. It's perfect for detoxing your skin and cleaning out your pores.
Those long all-nighters in the library mean that your makeup from the day is staying on all night. We know how bad it is to sleep in makeup, but it's just as bad to leave it on all night even if you AREN'T sleeping. This mask is the perfect way to clean all of that out of your skin. (And please, if you're going to pull an all-nighter, use our tips on how to get your life back on track afterward!)
The mask is a thick consistency, so I suggest throwing on a headband and using some paintbrush or foundation brush to apply all over. Leave the mask on for 10 to 15 minutes and as the mask dries you will feel your skin tightening (trying to smile is impossible). After you rinse the mask off, your skin will be so soft and smooth.
Clearasil Ultra Rapid Action Overnight Patches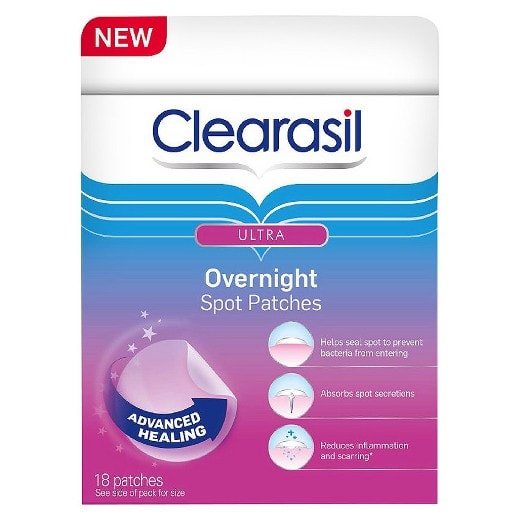 Target – $6.79
As much as we try to keep breakouts away, there are still those stubborn spots that like to pop up at the worst possible time! These Clearasil patches are a perfect low-maintenance way to fight acne. Just pop these on your blemishes at night and go to sleep. (I suggest doing this before your moisturizer to make them stick better.)
Overnight, the patches pull out the bacteria from the breakout and when you remove the sticker in the morning the area is almost completely flat. You may still have a little redness in the area, but a toner will help combat that. Then just conceal and you're good to go!
What are your go-to skincare products? Will you try any of these?
How do you keep your skin clear during midterms? Does anyone else get stress acne like me? If so, how do you get rid of stress pimples? Let me know your tips by leaving a comment below.