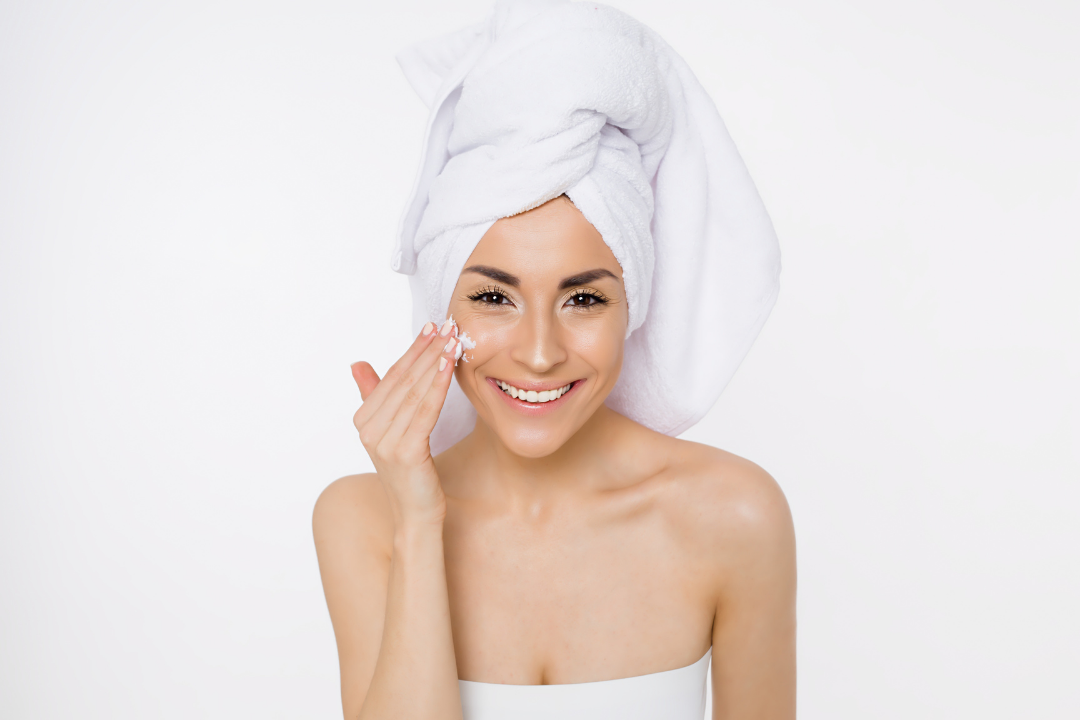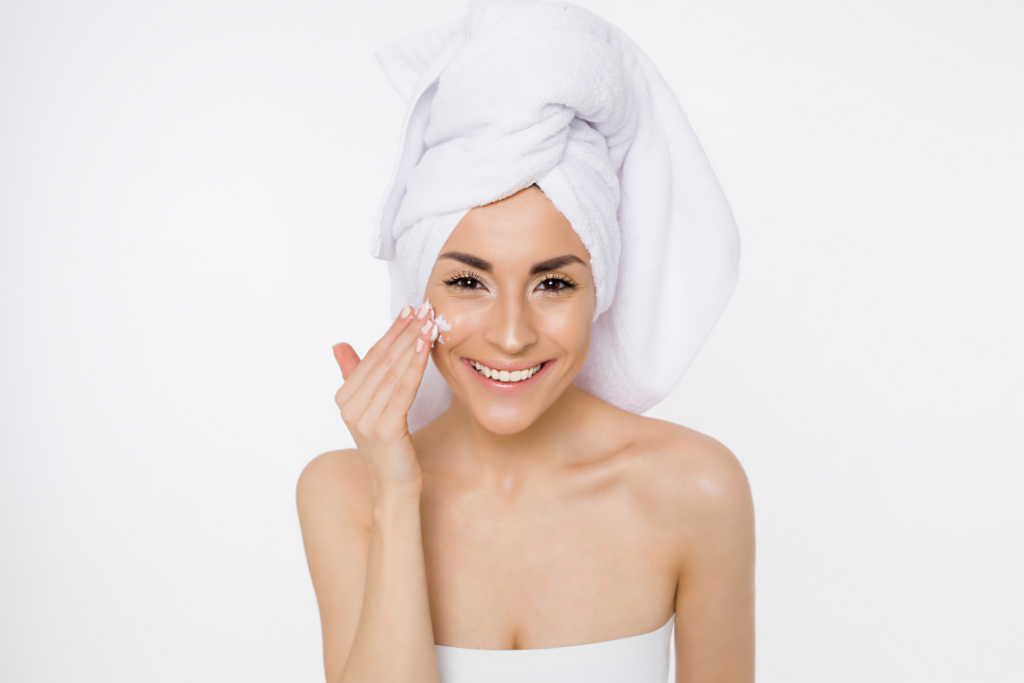 Every girl in the world has had a skin issue of some sort. I know I do! I have rosacea, which is definitely not easy to deal with.
However, ever since I found out that I have rosacea, I began to adjust my eating habits slightly to attempt to bring down the inflammation naturally. In addition, I started to use special skin and makeup products made for red skin.
Below, I'm going to share my tried-and-true tips that have helped me get rid of skin redness. Read on to learn more:

Tips for Getting Rid of Skin Redness:
Use the right skincare products and makeup.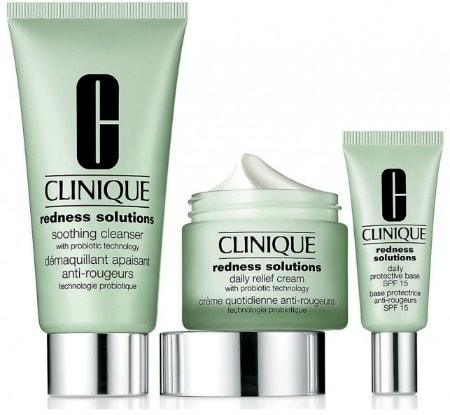 Clinique Redness Solutions Redness Regimen, $49.50 at Clinique
The building blocks to a great-looking complexion starts with a fab skincare routine. However, many common fragrances and dyes found in skincare products can actually irritate red skin even more. Luckily though, some companies make products especially formulated for rosacea.
In fact, Clinique makes an amazing line of skincare products and makeup that actually calms your skin and reduces redness flare-ups. It's the best one I've found thus far!
Their Redness Regimen kit (pictured above) includes a facial cleanser, moisturizer, and green-tinted primer to tone down redness before you even apply makeup. As I mentioned earlier, I have serious redness issues and these products calm my skin down enough that I don't have to use a harsh medicated product.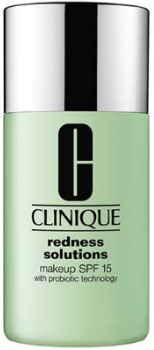 Clinique Redness Solutions Makeup, $27 at Clinique
Clinique also makes a Redness Solutions line of makeup that includes foundation, concealer, and powder. And, just like the skincare products, this makeup really works to tone down skin flare-ups. (Can you tell I'm addicted to this line?)
When it comes to applying foundation, I don't recommend using your fingers, since they could have oils or other products on them that could irritate your skin. Also, make sure your foundation brush is clean! I just put a little bit of foundation onto an angled brush and apply it lightly to the reddest parts of my face first.
Next, I apply any powder, super lightly. I only put enough on to get rid of shininess. Putting on too much powder can clog your pores and irritate your skin even more!
Eat better!
You know the phrase, "you are what you eat?" It's true! In fact, certain foods can actually help curb skin redness, while others can cause it to flare up. Here are a few ways I've started to combat my rosacea with food:
Eat lots of nuts and seeds, such as walnuts, chia seeds, and flax seeds. An easy way to incorporate them into your diet is to sprinkle them on top of a salad, oatmeal, or cereal. They don't have much flavor, but they will give your meal a little crunch!
These nuts and seeds can calm your skin since they contain Omega-3s (good fats), a natural anti-inflammatory.
Surprisingly, raspberries are another awesome way to calm your skin down They contain ellagic acid, an antioxidant with anti-inflammatory properties that helps prevent red skin.
Also, nuts, seeds, and raspberries can also help clear up breakouts faster, which is amazing!
Last but certainly not least, drinking tons of water also helps with skin redness. However, let's be honest here… water helps pretty much every skin issue there is!
What do you think?
Do you have really red skin? What do you do to calm it down? Leave a comment and let us know!