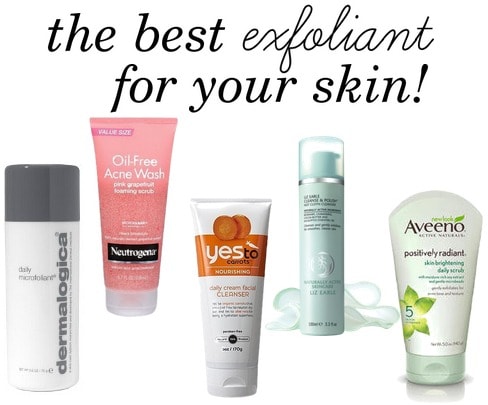 Depending on your skin type and what product you choose, exfoliation can be the best or the worst thing for your skin. I have extremely sensitive skin with a touch of rosacea on my cheeks – I used to exfoliate every single day, and it ruined my skin! Exfoliating made it drier, more irritated, and made it harder to apply makeup overall.
So, I took to the Internet and Sephora to figure out what I could do to fix my face, and I've compiled my "holy grail" of manual exfoliants for you readers! Read on to learn more about exfoliation, and to find out which type of exfoliation product will work best for your skin type.
Hot Cloth Cleansers for Sensitive Skin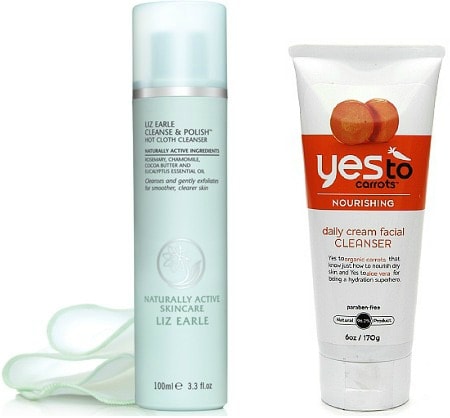 Cleanse and Polish Hot Cloth Cleanser by Liz Earle, $24.50 at LizEarle.com, Yes to Carrots Nourishing Daily Cream Facial Cleanser, $7.99 at Drugstore.com
This is what I use to exfoliate, and it's a two-step routine. Basically, all you do is use your favorite cream-based cleanser or cleansing oil (I included a couple of my faves above), then work it into your face, but don't rinse with water. Instead, soak a washcloth in hot water, wring it out, and scrub all the cleanser off your face with the cloth.
Related reading: The Best Drugstore Cleansing Oils of All Time
This is seriously amazing. It feels great on your skin and works so well. I can do this every day without a problem, and my skin is cleaner but not dried-out, which is the best! This method works on every type of skin without causing irritation or redness.
Traditional Face Scrubs for Different Skin Types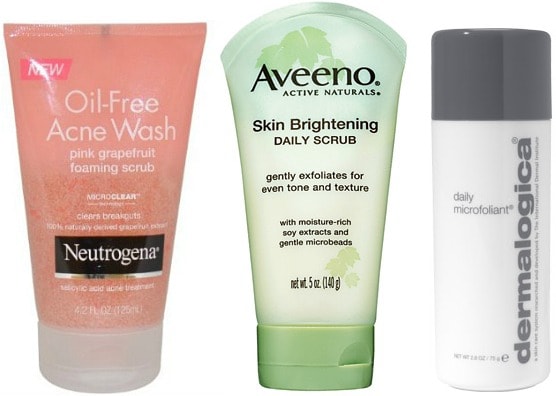 Neutrogena Oil-Free Acne Wash Foaming Scrub in Pink Grapefruit, $8.14 at Amazon, Aveeno Skin Brightening Daily Scrub, $6.47 at Walmart, Dermalogica Daily Microfoliant, $52 at Ulta
These are your traditional face scrubs, and there are versions for every type of skin (dry, oily, acne-prone, etc.) and are available in every price range.
Before I switched up my exfoliation routine, I was actually using a face scrub for oily skin, when my skin is in fact not oily! Not sure who advised me to do this but I definitely shouldn't have been. My point is, going out and buying any old scrub that looks good isn't always the best choice. Here, I've compiled three of my favorites (pictured above) that work for various skin types.
The first is from Neutrogena's pink grapefruit line. This is perfect for acne-prone skin! For best results, use this twice a week. The second is one of my favorites. I use the Aveeno Skin Brightening Daily Scrub once a week if I need more than the hot cloth can give me. This product is soap-free, oil-free, and hypoallergenic, which makes it perfect for dry or sensitive skin.
The third is a definite splurge by Dermalogica. This is actually a powder that you mix with water, so it's gentle as can be and does wonders for your skin. This is one of my holy grail products…when I save up enough to buy it! This one can be used on all skin types, just use it about three times a week.
What do you think?
What do you do to exfoliate your skin? Have you tried any of these products? Leave a comment below and let us know!