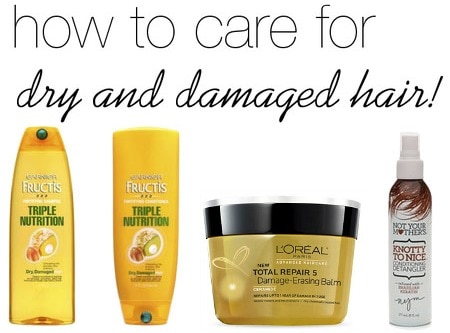 In the changing seasons, my hair always tends to feel strange. It's not healthy, and it feels like it'll always be damaged and dry. In the past, I was constantly trying out products to improve the state of my hair, but it felt like nothing was really working.
However, I think I've finally found my holy grail list of products to save your dry hair from the elements and make it feel much healthier. The best part? You can pick up these products at your local drugstore. Read on to learn more:
Garnier Triple Nutrition Shampoo and Conditioner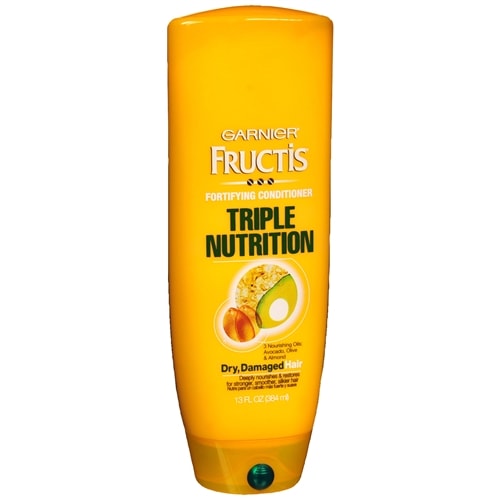 Shampoo and Conditioner, $2.50 each at Walmart
I am obsessed with this shampoo and conditioner. I used to use extremely expensive shampoos that always ruined my bank account, but these Garnier products are only $2.50 each and work wonders. When you use this duo your hair will smell amazing, feel amazing, and look amazing. I'm not exaggerating!
I don't use this shampoo every day, however. I use it every two or three days normally, and shampoo with a clarifying shampoo on the off days to reduce product buildup. I recommend leaving the conditioner in for about two minutes for the best results.
L'Oreal Total Repair 5 Damage-Erasing Balm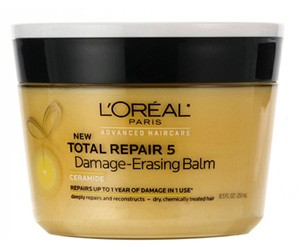 $6.99 at Ulta
Another huge tip for dry hair is to use a hair mask every week or so. This will keep your damage from getting worse and make your hair healthier, and best of all, softer. I'm a sucker for anything that will make my hair softer, but this L'Oreal hair mask actually makes my hair feel like all the damage is reversed. Crazy, right?
I recommend this product to anyone who complains about damaged or dry hair. If you need a quick fix and don't have time to leave it in for 5 minutes, I recommend using it twice in two days for a minute each day.
Not Your Mother's Knotty to Nice Conditioning Detangler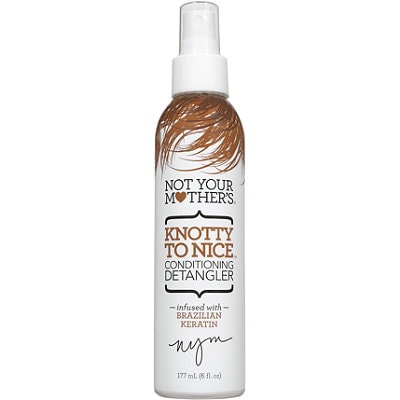 $5.99 at Drugstore.com
One of the worst things to do to dry hair is brush it, since this will make your locks even more damaged and unhealthy. Pulling at the strands stretches them and makes them more prone to breakage! So, I recommend using a good detangler that also doubles as a leave-in conditioner for a little extra moisture.
I absolutely love this one from Not Your Mother's because of the keratin. Keratin is great for damaged hair since it acts as a barrier against damage.
What do you think?
Do you have any tips for caring for dry and damaged hair?Have you tried any of these? Would you like to see more posts like this? Remember to tell us your thoughts by leaving a comment!