From now until the new year, every weekend is going to be jam packed with things to do, including decorating gingerbread houses, last minute gift shopping, brewing the perfect hot chocolate, Christmas caroling, and of course, holiday parties.
Between chic dinner parties with college friends, intimate gatherings with old childhood friends, parties with the entire neighborhood, and just fun family quality-time, your list of social obligations is no doubt going to be overwhelming.
With all the other things on your to-do list in such a short period of time, you probably haven't had time to think about what you want to wear to all of these festive gatherings, right?
Or even if you have gotten that far, you may be perplexed as to how you want to style your hair and do your makeup in a way that's festive but not too much.
We already shared some cool holiday party hairstyles, but makeup is next! Whether you're shopping for new duds or wearing a classic LBD from the depths of your closet, I have the perfect holiday makeup look that goes with any party outfit.
Here are a few key steps to creating the perfect makeup look for every holiday party this season:
Metallic Red Lips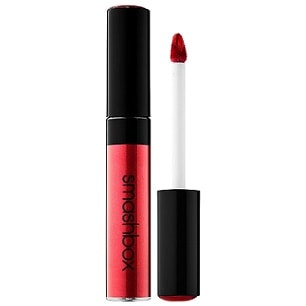 It may seem a little overdone or cliche to wear red lips during the holidays, but there's something so satisfying about rocking a classic, universally-flattering shade of rouge in the month of December.
For a fun added twist, try out a trendier metallic version of this popular lipstick shade to give your lips an extra oomph.
Product-wise, Jeffree Star Cosmetics has an amazing new shade (rightly named Poinsettia) for the holidays, and Smashbox also has an uber-cool metallic red in their liquid lipstick line that's super flattering.
Neutral Eyeshadow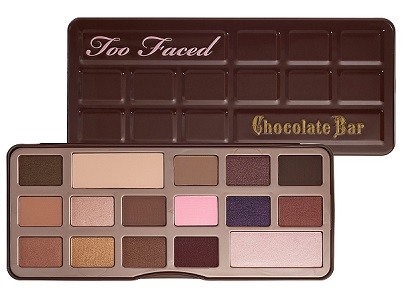 You're probably wondering why I suggest opting for a more neutral eye look as opposed to something more colorful or crazy. In my humble opinion, the time to really go all out with your makeup is definitely going to be New Year's Eve. For more low-key holiday celebrations, however, it's typically best to stick with something simpler.
A neutral, matte eye look (created with a neutral eyeshadow palette for maximum ease) ensures that your makeup look will go with any outfit, if by any chance you're the type of person to have an outfit picked out far in advance but somehow end up changing your mind at the last possible second.
A nude eyeshadow look is extremely easy to do, yet always ends up looking chic and polished.
Choose a shadow slightly deeper than your skin tone to blend in the crease, an even deeper neutral shadow to pack on the lid, and a dark brown to add depth and dimension to the outer corner of the eyelid. Three simple steps and you're done!
Dainty Wing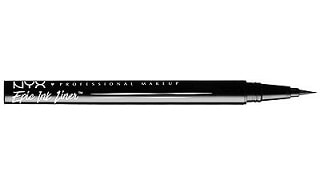 Winged eyeliner is undoubtedly less popular now than it was last year, but smaller wings, created with liquid liner, are able to add the appearance of volume and flair to your eyelashes without being overwhelming or overpowering.
Sometimes when I'm feeling extra sassy I also like to add a glitter outline to the wing of my eyeliner for extra glam.
Maximum Highlight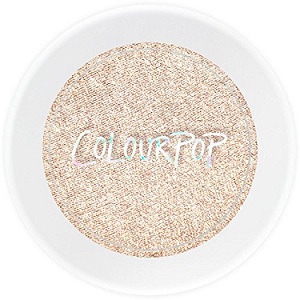 Since it's that time of year when the nights last longer than the days and the sun is always MIA, you can get away with adding extra glow to your look.
To shine brighter than the LED lights wrapped around your tree, you'll want to add major highlighter to the high points of your face (cheekbones, bridge and tip of nose, Cupid's bow, and brow bone).
My favorite highlighter at the moment is Colourpop's Super Shock Highlighter in Flexitarian, but Colourpop also has more Super Shock Highlighters that will be better suited for deeper skin tones.
Silver Glitter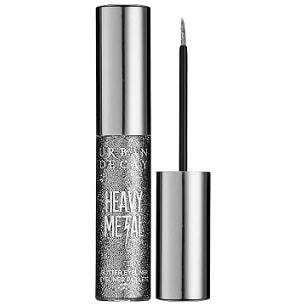 Last but certainly not least, no holiday look is ever complete without a little glitter. My fave way to add sparkle to my makeup looks is by popping some in the inner corner of my eyes to make them pop even more.
Silver glitter tends to stand out more on every skin tone which is why I prefer it, but if you're more of a gold person, far be it from me to tell you how to shine!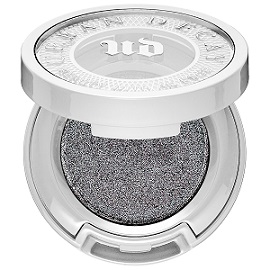 The Urban Decay Heavy Metal Glitter Eyeliner or their Moondust Eyeshadow in Moonspoon are two pricier options that look stunning, but if you want a cheaper dupe, my go-to is the NYX Crystal Glitter Liner.
I find that with glitter liner it's best to apply after setting spray, so the spray doesn't dampen the liner and cause it to peel prematurely.
How do you apply your makeup for holiday parties?
It can be a challenge to deviate from your everyday go-to makeup look, but when the results looks oh-so-stunning you'll feel a lot better (and a lot more festive!)