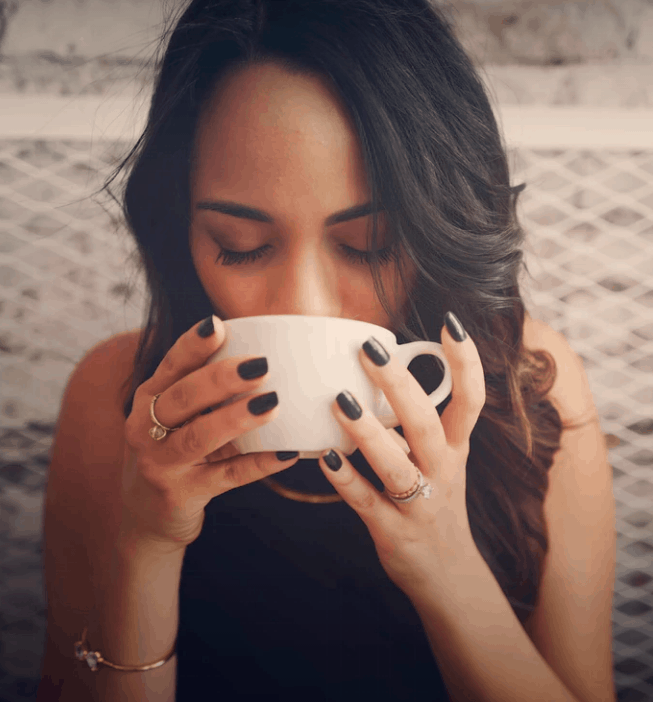 It's no secret that I'm obsessed with eyeshadow palettes. I love looking at them and I love trying out new brands and colors. I especially love the new ones that come out for the holiday season because makeup brands pull out all the stops and make the packaging so beautiful. They also normally throw in extras like tiny mascaras or primers.
With the holiday season approaching fast, brands are beginning to release their holiday palettes. Here are my three favorite new ones – they'll definitely be on my Christmas list!
Too Faced Le Grand Chateau Set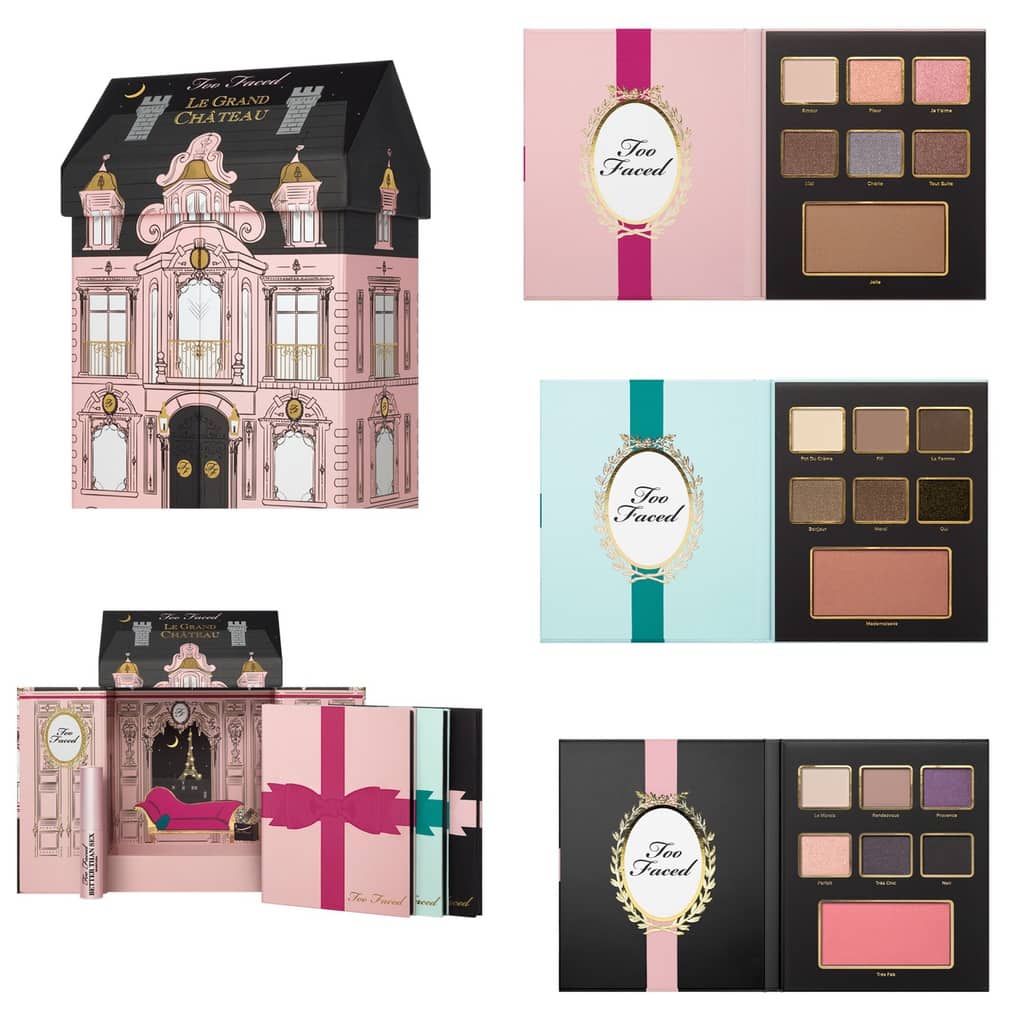 Too Faced Le Grand Chateau Set – $49
When I first saw this at Sephora, I was blown away by the packaging and how impeccably designed the whole thing was! Too Faced's products are some of my favorites, and this collection is definitely a must-have for any lover of the brand. It comes with three different palettes that create three different looks, which makes it super convenient and easy to use.
Each palette comes with a different cheek color, too (two blushes and a bronzer), and the pigments are rich and not chalky. I like how travel-friendly these little palettes are. They make packing easy! This set also comes with a mini Better Than Sex mascara, which is probably my favorite mascara at the moment. This is definitely an amazing gift for the holidays.
Lorac Mega PRO Palette 2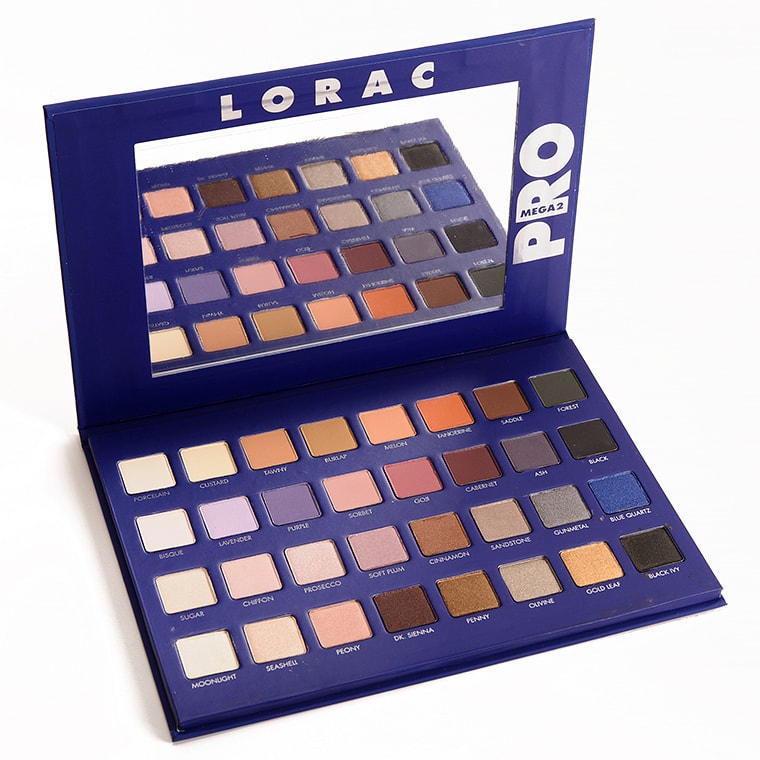 Lorac Mega PRO Palette 2 – $59
Lorac is my all-time favorite brand for eyeshadow, hands down. I own both the Lorac PRO Palettes and the first Lorac Mega PRO Palette, which came out two years ago. When I heard this was coming out, I was so excited to see it! This palette definitely has fewer neutrals than the first Mega Palette, but there's not enough bright colors for me to not want to buy it. (I'm not very adventurous when it comes to eyeshadow.)
However, the colors this comes with are beautiful! The third row is my favorite, especially that deep blue all the way on the right. I love how pigmented and smooth Lorac's shadows are, hence why they're my favorite. Yes, this is a very expensive palette, but this is like getting two regular Lorac palettes, and they're normally $42 each! This is definitely a fab deal for the money—maybe get it as a holiday gift for yourself!
Stila Trust In Love Gift Set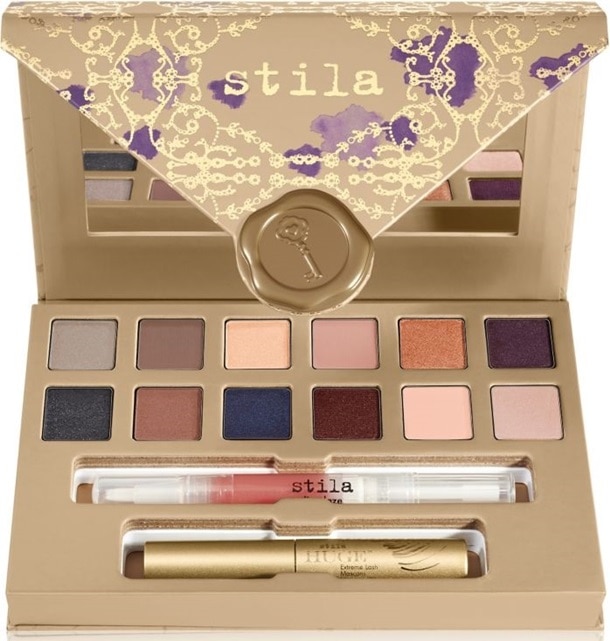 Stila Trust in Love Gift Set – $40
This is the cutest palette I've seen all year! It's so adorable, from the packaging to the shades that Stila picked. I love Stila bronzers and eyeliners, and was so excited to see this palette. The colors are supposed to be "romantic" so if you're looking for a perfect date night palette, this is it.
I love how pretty all the lighter pink shades are. I also love the two bonus items—the lip glaze and mascara! Stila lip glazes are always so smooth and easy to wear. For the price, this is one of the best values I've seen in a while.
What do you think?
What do you think of these holiday makeup palettes? Do you have your eye on any of them? Do you want more articles like this one? Let me know in the comments!