I've had a few years where Halloween snuck up on me so fast that I had, like, five minutes to come up with a costume. This is precisely why I've created this bright and colorful rainbow brite eyeshadow look that would go with pretty much any funky costume. And if you don't have a costume in mind, just channel those wacky spirit days from high school for clothing inspiration and you're good to go.
Note: This look does require a good amount of colorful eyeshadow, but you can order the bright shadow palette I used from eBay for about $10 after shipping. I've linked the palette down below so you can have it shipped in time for October 31st.
The Look: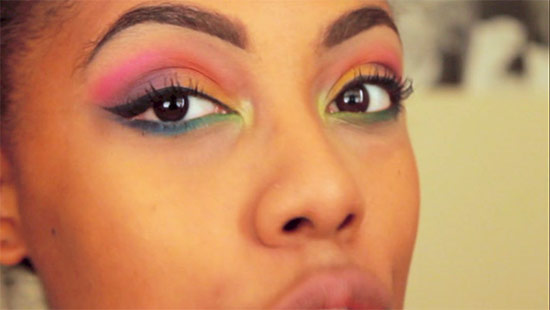 How to Get the Look:
Products Used:
Thoughts?
How do you guys like the look? Would it work with your Halloween costume? Any requests for more costume makeup looks? Let me know your thoughts down below!