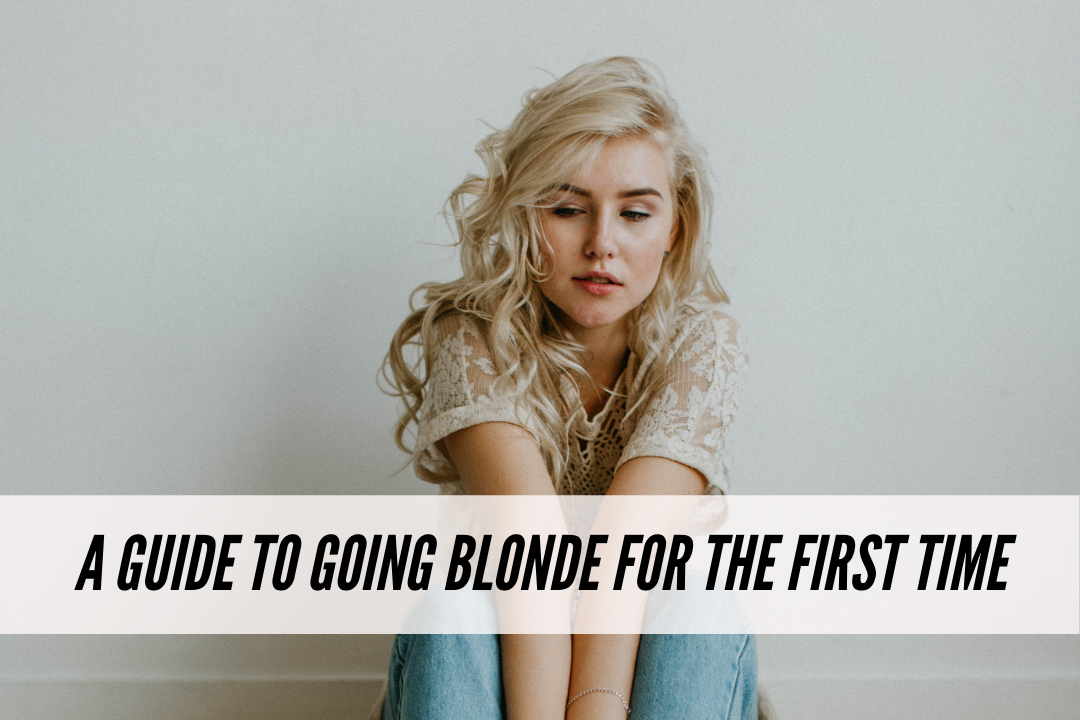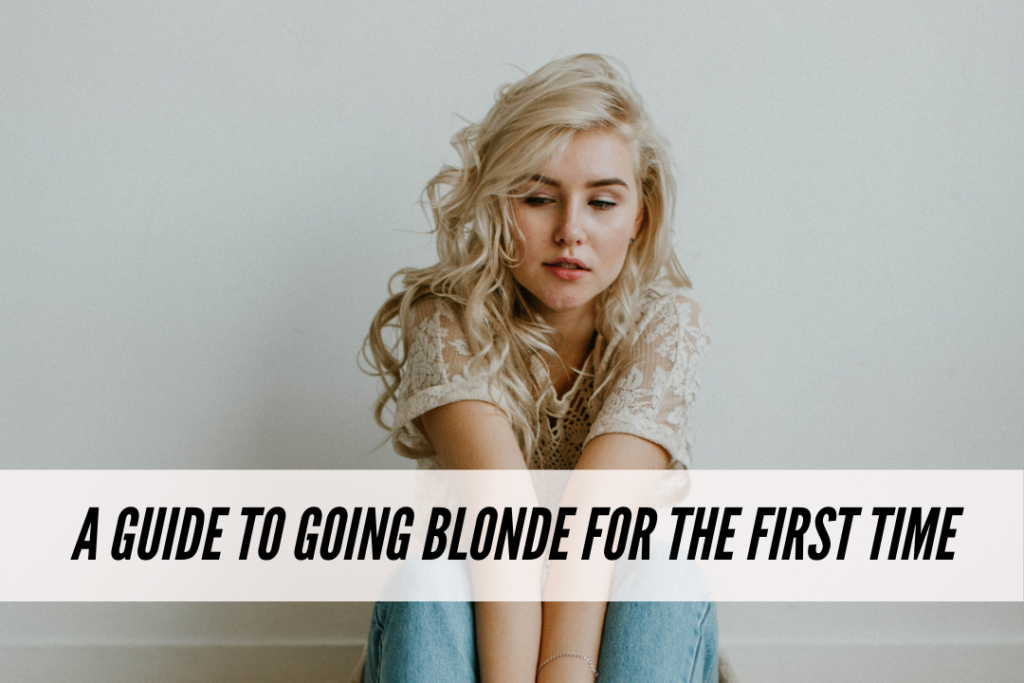 I'm a natural brunette in a family of blondes.
My mother is blonde, my father was blonde (sorry, Dad!) and my little sister's natural blonde tresses could rival even Barbie herself.
For some reason, I've always loved the look of lighter hair. From a young age, I'd obsess over cute blonde boy band members, and most of my favorite female characters on TV are gorgeous blonde ladies with kick-ass attitudes. (Caroline Forbes and Izzie Stevens, I'm looking at you!)
One month ago, I decided to take the plunge and totally transform both myself and my hair. So I took my never-before-dyed head to my hairdresser (hey, Chloe at Marian Dineen Hair Salon!) and nervously asked her to highlight my entire head. I don't regret it one bit.
The truth is, becoming blonde has actually made me more confident.
After a rocky college year, I felt the need to totally transform myself, to regain my self-esteem. And honestly, dyeing my hair has definitely helped in this regard.
After I became a blonde, I felt the need to improve myself in other aspects of my life. I started eating better, exercising more. After months of late-night cramming for college exams, I'm getting more sleep than ever before.
However, I'm not saying that changing my hair color has been without its challenges. While dyeing your hair can be invigorating, there is some upkeep to be considered before taking the plunge.
Therefore, I've decided to give you my (totally unofficial) guide to going blonde if you're a color newbie like me.
Related reading: How to Take Care of Bleached Hair – The Complete Guide
Tip #1 – If You're Going Blonde for The First Time, Go to the Hair Salon
Now, I know what you're thinking: getting your hair professionally dyed is expensive. Very expensive. If you want lighter hair, wouldn't it just be easier to buy a $9 bottle of bleach and be done with it?
While this may work for some people, I've seen first-hand the dangers of bottled dye. Horror stories exchanged over coffee with friends about bleached hair falling out and burning off scared me into going to the hair salon, and I'm so glad that I did.
The truth is, unless you're willing to let your roots grow out and pay for the necessary at-home treatments, constant bleaching seriously damages your hair. Therefore, I decided to pay for high-quality but low-maintenance highlights. Combined with a dark root smudge (where you dye your roots a dark brown so the blonde looks lighter) my highlights can be left to grow out for months on end and they still look cute.
Not only does this mean that your hair stays healthy (because you're re-highlighting less frequently), but keeping my salon visits to two-to-three times a year saves a lot of expense too!
Tip #2 – Invest In High-Quality Shampoo & Conditioner (Seriously)
I'm not going to lie: after the salon Olaplex treatment wore off, my newly-blonde tresses felt impossible brittle, knotted and dry. Naturally, I decided that my shampoo was to blame, so I went to the drugstore and purchased a few deep-conditioning sprays and leave-in conditioners. Nothing worked. Even a Tangle Teezer couldn't rid my hair of the knots and dryness I had been experiencing.
Disheartened, I returned to the salon, where I was advised to invest in salon-quality hair products. Initially I was frustrated: after all, I'd just paid a lot of money to get my hair highlighted, and the Joico conditioner my stylist recommended was almost $20 a bottle.
However, after just one use of the Joico K-Pak conditioning treatment, my hair completely transformed. At this point, I feel it necessary to say that this is not a sponsored post. This conditioner is genuinely so good that I have to name it.
My hair de-tangled in an instant and it suddenly felt as silky and nourished as before I dyed it. Still don't think a salon treatment is worth $20? Then consider that you only need a coin-sized amount per wash. Therefore, that single bottle can last up to three months!
Also: don't forget your purple shampoo and conditioner! Use once a week for optimum results and to keep brassiness away from your new pretty blonde head.
Related reading: Blue Shampoo vs. Purple Shampoo: Which One is Best for You?
Tip #3 – Consider (A Change Of) Parting
Finally, I've discovered that sometimes the quickest way to see a drastic change in your hairstyle is not to dye, but to part (your hair, that is). I've always worn my hair parted to one side, accompanied by some side-bangs.
Therefore, when I got my highlights, I decided to try the style that I've been lusting after for months: the middle part. Face framing and flattering, this change of parting further contributed to exciting my hair transformation.
Not only is this style flattering to most face shapes, but it's oh-so-trendy too. If you're feeling really adventurous, you could also add bangs a la my favorite fellow blonde, Taylor Swift!
Final Thoughts
Although I originally planned to try my blonde out for the Summer months only, it turns out that I love the way my lighter hair makes me feel. Therefore, I'll be keeping up the #blondelife for much longer than I had anticipated.
Although there are some negative aspects to this (the upkeep and need for occasional salon treatments) for me, at least, becoming blonde has been totally worth it. They say that there's a shade of blonde for everyone, so if you're curious, take the plunge! You'll never know unless you try.
What Do You Think?
Are you a blonde or are you considering becoming one in the future? How has your hair transformation impacted on your life? What are your go-to products for dyed hair? Let me know in the comments below, I can't wait to hear from you!