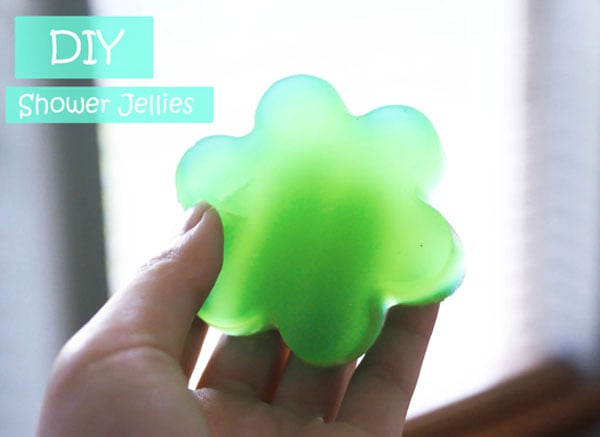 Shower jellies are one of Lush's bestselling products and it's easy to see why. Shower jellies are anything but your typical boring bar of soap. They have a fun, semi-firm consistency and can give off a wonderful cooling sensation, especially when used on blistering hot summer days.
The best part? They are absolutely easy to make! Read on to learn how you can make your own custom shower jellies.
What you'll need: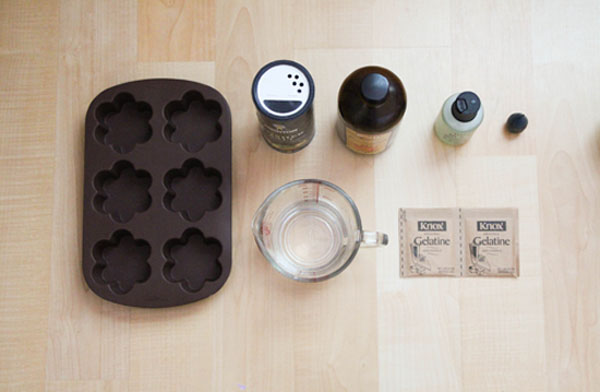 2 packets of Knox Unflavored Gelatine OR for an animal-friendly/vegan jelly, 5 tsp. powdered Agar-Agar or 2 packets Natural Desserts Unsweetened Jel Mix, available at Whole Foods and natural foods stores.
3/4 cup boiling water
1/2 cup shower gel (I used Philosophy's Message in a Bottle Shower Gel)
3-5 drops essential oil (optional; I chose to use eucalyptus essential oil)
2-3 drops food coloring (optional; I used 2 drops of green food coloring)
1 tsp salt
Silicone mold – available at craft or kitchen supply stores
How to:
Step One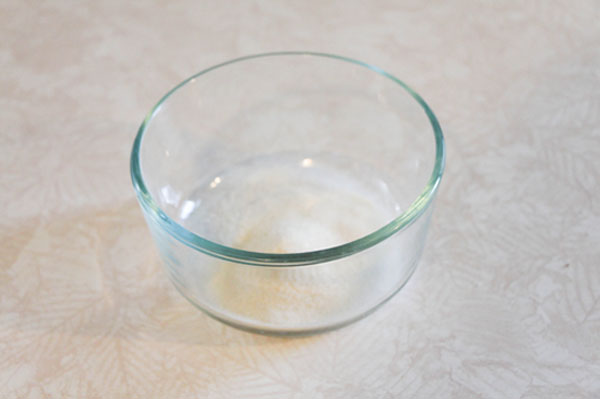 In a mixing bowl, first add the gelatin powder and then the water. (It's important that you add the powder first!) Stir until the gelatine powder is completely dissolved.
Step Two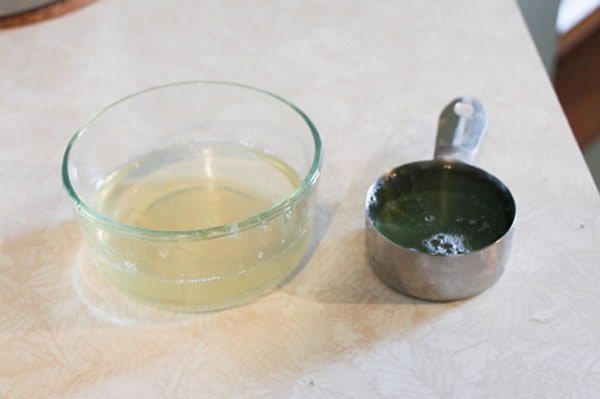 Add the shower gel to the gelatine mixture. Stir until thoroughly combined.
Step Three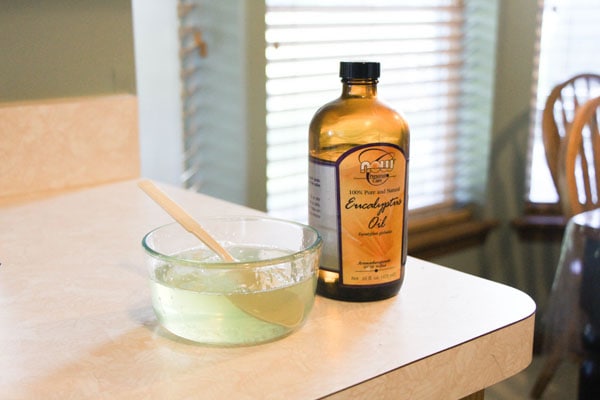 Add an essential oil of your choice and/or a drop or two of food coloring, if desired. Mix well.
Step Four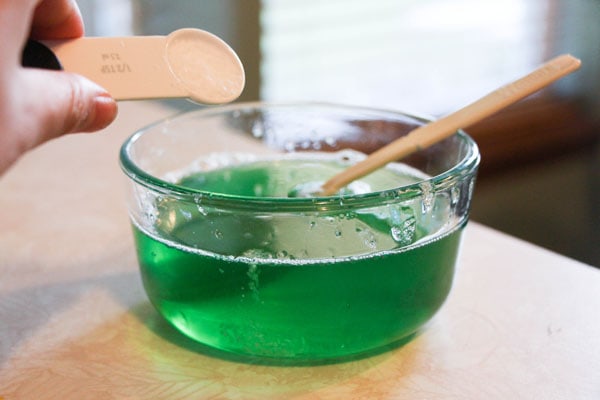 Mix in the salt.
Step Five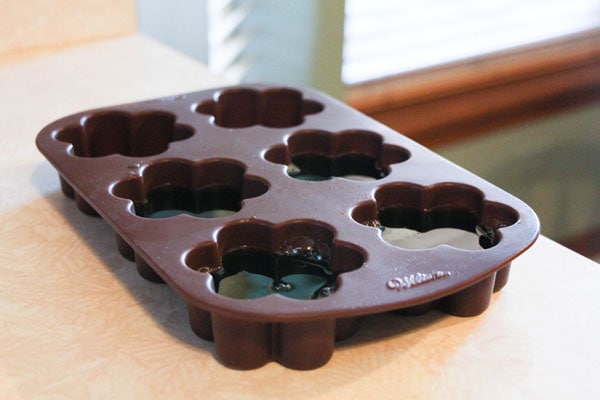 Pour the mixture into the silicon mold, then put the mold in the refrigerator. Let it cool in the fridge forat least 3-4 hours, or until firm.
The Finished Product: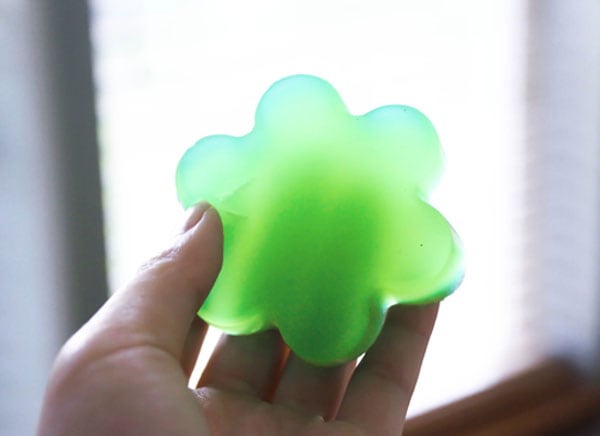 To use, simply cut off a small chunk of jelly, lather, rinse, and repeat if desired!
Some Things to Keep in Mind:
1. These shower jellies must be kept in the refrigerator in a plastic container or bag. If you leave them out at room temperature, they will revert back to their original liquid state.
2. These jellies also have a short shelf life, so it is best to use them within a week or two.
What Do You Think?
Do you like this DIY? Are you going to try and make your own shower jellies? What's your favorite scent? Any other DIY requests? Let me know in the comments below; I'd love to hear what you think!