This post may contain affiliate links, which means we may receive a commission if you purchase through our links. Please
read our full disclosure here
.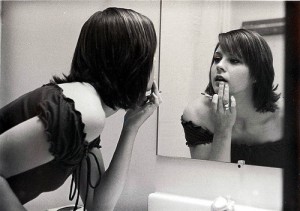 After reading the comments on my post last week about eco-friendly beach essentials, I discovered that a lot of you like to read about eco-chic beauty products.
I don't blame you; beauty products and cosmetics are an everyday staple in most college students' lives, and using products that a) make you look totally hot and b) count as your "good deed for the day" is a fun & positive way to give back to the planet.
So, this post is all about vegan-friendly beauty products.
Vegan-Friendly Beauty 101
What exactly makes a product vegan-friendly? Well, the easiest way to explain what "vegan-friendly" means is to provide a short list of some ingredients commonly found in cosmetics that are not vegan. Some popular examples of non-vegan ingredients in beauty products include:
Beeswax (or pollen)
Lanolin (from sheep, used in some moisturizers)
Lard
Anything made with silk
Fish scales (in some lipsticks)
Milk or whey products
Vegan-friendly products are also not tested on animals.
Buying vegan-friendly is actually easier than you'd think. Many popular companies, from MAC to Urban Decay, already offer a nice selection of animal-free products. There are also companies that offer an entire menu of vegan-friendly options.
4 Vegan-Friendly Beauty Products to Try
Here are 4 of the coolest vegan-friendly beauty products I've scoped out for you:
1. Urban Decay Vegan Eyeshadow Palette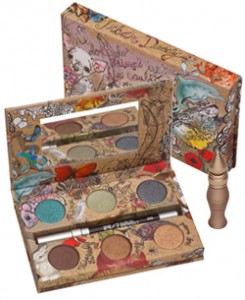 Products: Urban Decay Vegan Eyeshadow Palette (sold out but here is a list of all vegan UD eyeshadow shades)
I've loved Urban Decay ever since I started to wear makeup over 10 years ago (& to this day, I still swear by their totally "hyped up" eyeshadow primer–that's loyalty!). What makes Urban Decay one of my favorite makeup brands? Aside from their colorful and unique line of quality eyeshadows, primers, face products and uber-creative product packaging, Urban Decay's entire line is cruelty-free (no animal testing!) and over half of their shadows are vegan!
Recently, UD created this special, limited-edition totally vegan eyeshadow palette, available at Sephora. I don't know what I'm more excited about, the set of 4 rich, neutral, exclusively-vegan shadows or the travel-size primer potion and eyeliner included free with the palette. What an animal (and makeup!) lover's dream come true!
2. Pin Up Cosmetics Cupcake Vegan Lip Balm
Products: Pin Up Cosmetics Cupcake Lip Gloss
I just discovered this company last week, and I'm already in total lust with their cutesy and cruelty-free line of products. Inspired by the pin up girls of the 1950s, Pin Up Cosmetics offers mineral veils, foundations, eye shadows and vegan/natural lip glosses with fun names like,"Gorgeous Gracie" & "Dolled up Donna." My pick? The cupcake all-vegan lip balm, made with olive fruit oil, beeswax, and pure minerals. Sounds delicious!
3. Lush Massage Therapy Bar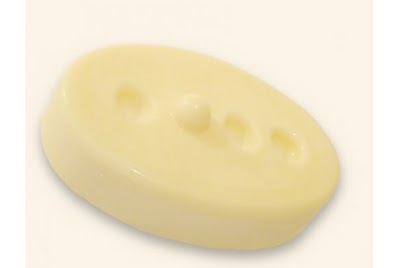 Products: Lush Massage Therapy Bar
From the very first time I walked into a Lush store, I was hooked: I was (happily) swamped with samples, a hand massage and some of the sweetest-smelling body lotion around–all by the wonderful, friendly staff. But it's not just Lush's amazing products that keep me coming back: According to their website, Lush is a cruelty-free company that uses fresh ingredients, makes their products by hand, and creates packaging from recycled products or uses no packaging at all (you can take home most of their soaps as is!).
My absolute all-time favorite Lush product is definitely the Therapy Massage Bar. It's perfect as an after-shower moisturizer, and quenches even the thirstiest skin with completely organic oils and a super clean, mild scent.
4. MAC Pro Lash Mascara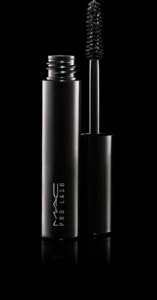 Products: MAC Pro Lash Mascara
I absolutely adore MAC mascara, and when I found out that MAC's Pro Lash not only works like a charm, but is also completely vegan, I fell even more in love. One or two coats of MAC Pro Lash equals instantly long, voluminous (& totally dark) lashes. I have tried tons of different mascaras in a vain attempt to spruce up my sparse lashes, and this is the only one that does it for me every time. If you're looking for a high-quality, vegan mascara, Pro Lash is the ultimate.
More Info. on Vegan-Friendly Products:
What do you think?
Do you own any of these vegan friendly beauty products? What do you think of them? Do you know of any other vegan beauty products I didn't mention, but you think are worth the recognition? How do you feel about vegan beauty issues like animal testing and using animal byproducts in formulas? Leave a comment below and let us know!