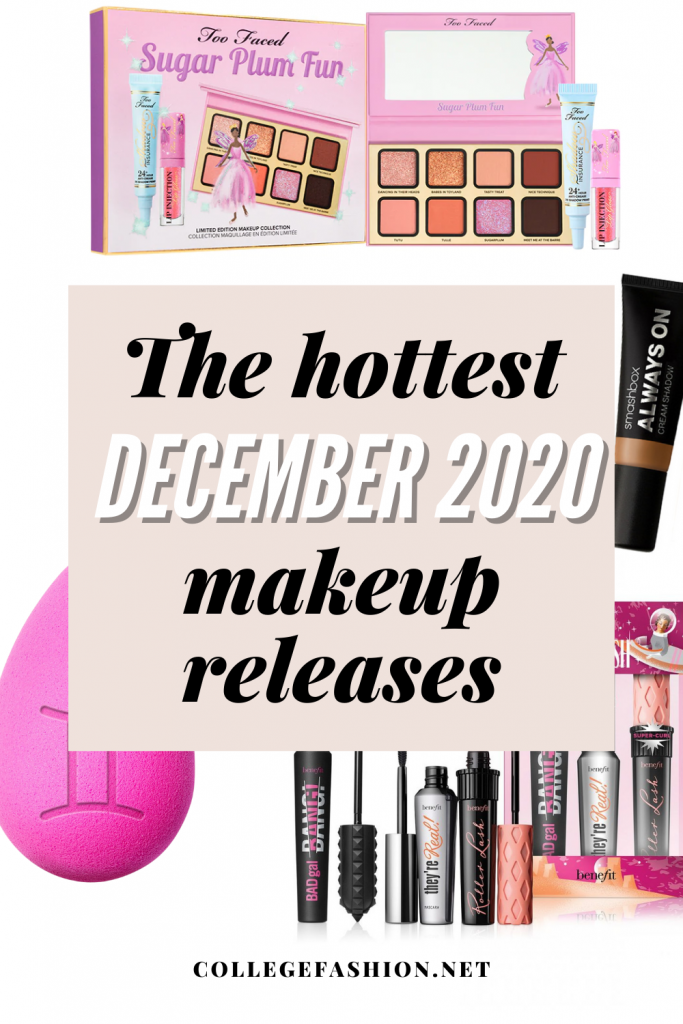 This post will show you the December makeup releases you need to have on your radar.
Happy December! This month, the beauty industry is truly the gift that keeps on giving. Coming down from some of the amazing Black Friday sales we just had, it's hard to imagine that shopping could get any better…
As the year comes to a close, we're still seeing beautiful holiday gift sets, mini gift-sized products, and makeup launches that reflect the best beauty trends of the year.
Since now is the best time for shopping and gift giving, I have a super huge beauty haul to show you of the best products coming out this month. Here are the trends, sets, and products we're most thrilled to see this season!
Benefit Cosmetics Together At Lash Mascara Gift Set
If you're still trying to find your trademark mascara to add to your makeup collection, this cute fun-size gift set is perfect for you! You'll get to try three of Benefit's best formulas for the first time or just restock on some favorites. 
This mascara gift set also makes a great stocking-stuffer or a holiday gift for a makeup-obsessed friend. You can get it now for a limited time at the Macy's website or in stores at select Sephora locations.
Too Faced Sugar Plum Makeup Set
This Sugar Plum set is absolutely adorable and brings me right back to my childhood. The fun colors, cute packaging, and mini size reminds me of the makeup sets I used to get gifted as a kid!
Besides the nostalgia, this set is amazingly multifunctional. I have yet to see many sets that include an eyeshadow primer – which is an absolute essential! With fun and cohesive colors, this makeup set is one that I can't wait to get a hold of this month.
It's available now on the Too Faced website and on the Ulta website.
Hello Kitty X Colourpop Collection
For all my glitter loving gals, this December makeup release is for you! The bright, holographic, and glowy shades from this collection are ready to transform your entire look with pops of color (pun intended!).
From eyeshadow to blush to pressed powders, this set has every glittery product you can imagine. Also, these new lip care products will be perfect for some vacation #selfcare over winter break!
Get this collection at the Colourpop website anytime after December 4th.
Sigma Beauty Warm Neutrals Collection
Any serious makeup gurus know that Sigma Beauty's new collection is an absolute life changer. They're a go-to brand for dependable, high quality makeup in curated color palettes. Now, this warm neutrals collection offers a whole new range of shades!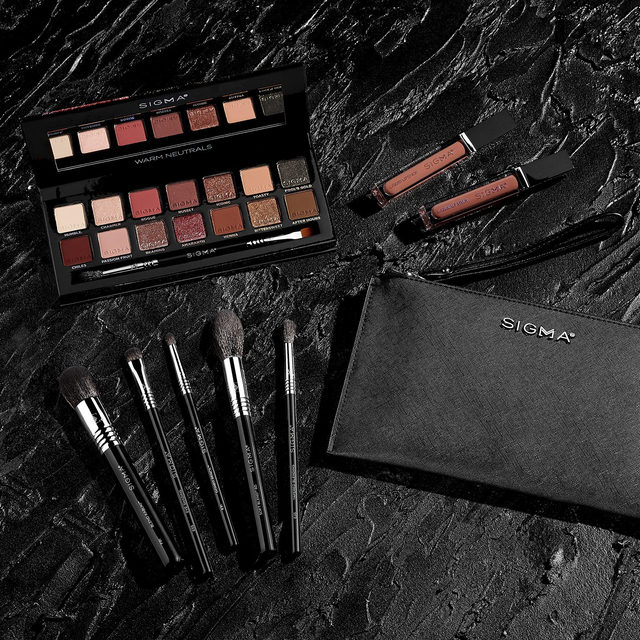 The eyeshadow palette includes a great balance of shimmer and matte shades and introduces some funky berry tones into the neutrals. These shades of lipstick are perfect for anyone who loves that dark, neutral autumn look year round!
The entire collection is available to buy now on the Sigma Beauty website.
Beauty Blender Zodiac Makeup Sponge
Looking for a last minute stocking-stuffer? These zodiac blending sponges are the perfect personalized gift for a friend! The classic beauty blender pink takes a new twist with a zodiac stamp so you can rep your sign any time.
True Beauty Blender aficionados will love this gift, it's limited edition! They're a custom present without the hassle of getting one customized yourself. It's a perfect deal for astrology AND makeup lovers like myself.
Grab a blending sponge now at the Sephora website.
Smashbox Always On Cream Eyeshadow
For anyone who wants that super high-pigment long lasting shadow, these new cream eyeshadows are perfect for you. I love a cream eyeshadow for a bold, monochrome eye look. Have fun experimenting with bold eye looks this holiday season!
Not only is this a high quality, pigmented eyeshadow, but they come in a variety of unique colors for any look you could possibly want to try. From yellow to teal to orange, these shadows are a perfect accent shade or a stand-alone pop.
This perfect holiday gift is available now only at the Ulta Beauty website – grab them while you can!
Urban Decay Decades Mini Eyeshadow Palettes
Of course, I saved the most exciting December makeup release for last! I am absolutely over the moon about Urban Decay's new launch – these four stunning, by-the-decades mini palettes.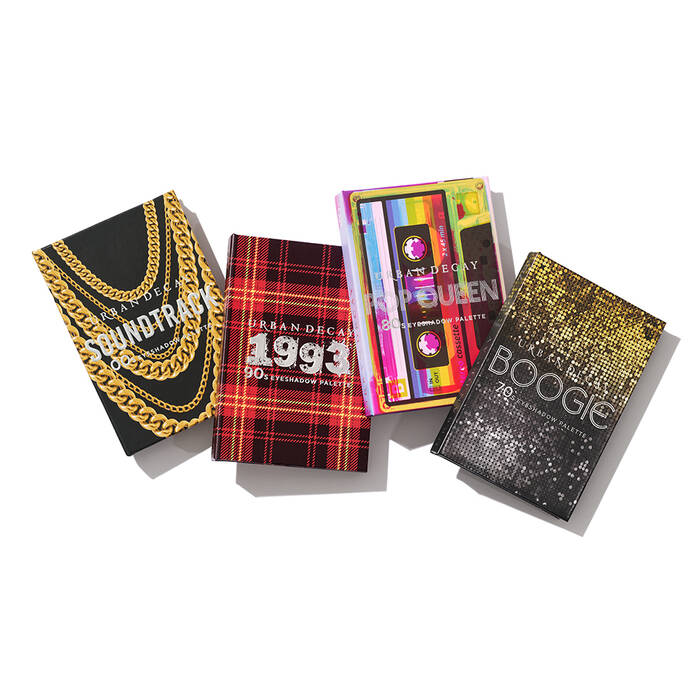 From the 1970s through the early 2000s, all of the latest decades get representation in this launch. What's even better is that you can pick and choose which you want, or you can collect them all.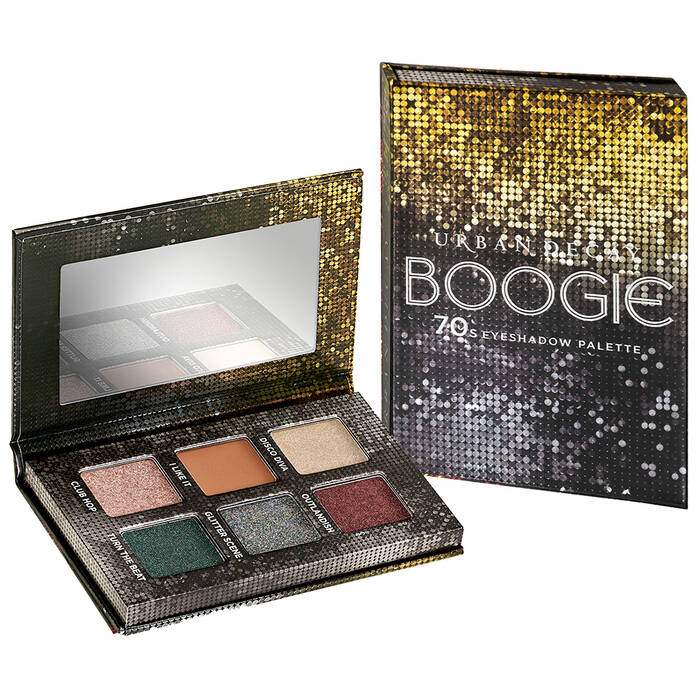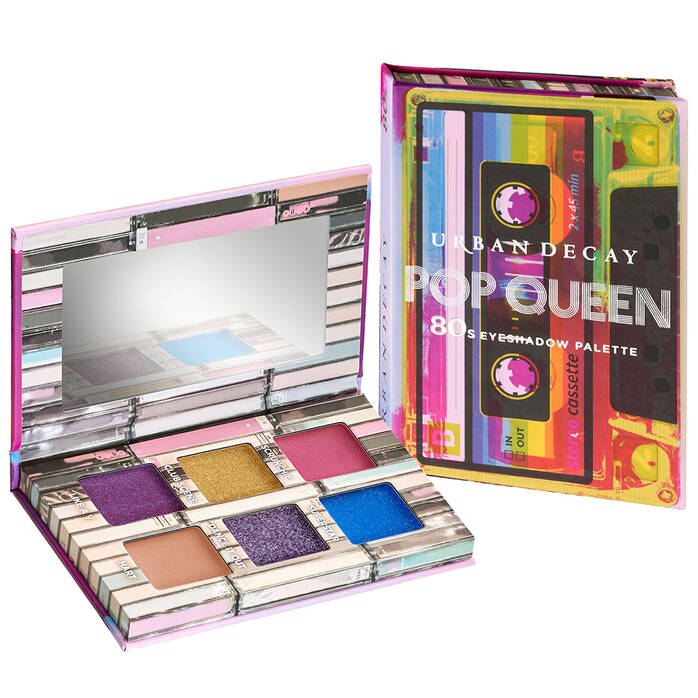 The '70s palette has gorgeous warm neutrals AND some stunning shades of deep green too. For a bold look with exciting pinks, purples, and blues, look no further than the '80s palette.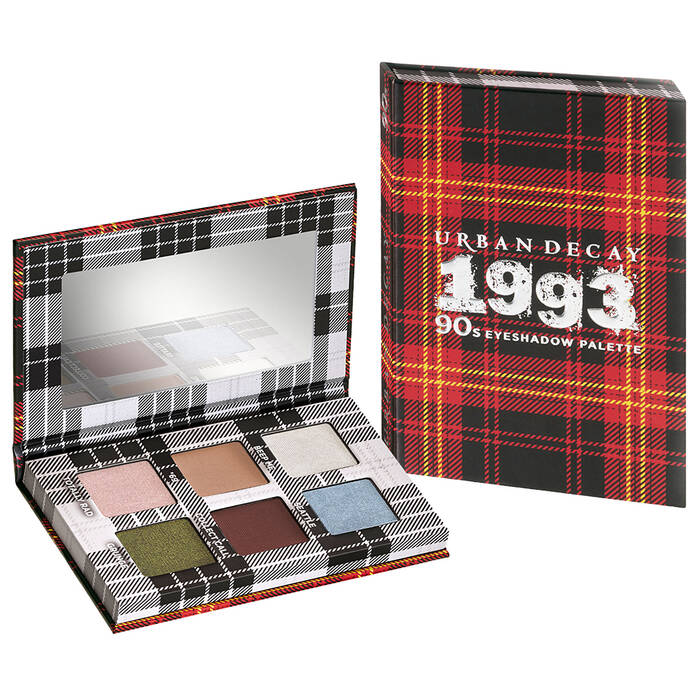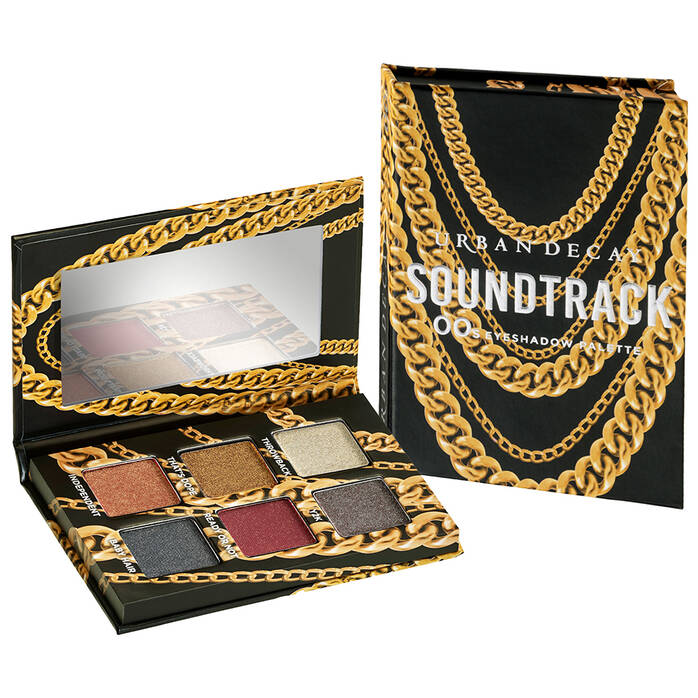 A staple in makeup from that time, the '90s palette has a great combination of matte neutrals with shimmery, icy light shades. And finally, for our 2000s glam babes, the '00s palette has deep, bold, and intense glitter shades perfect for making a statement.
If you're as excited about these palettes I am, you can get them now at the Ulta website or at the Urban Decay website.
What do you think of the December makeup releases?
Are you excited about these new holiday drops? Do you prefer mini gift sets or full sized products?
Let me know in the comments!