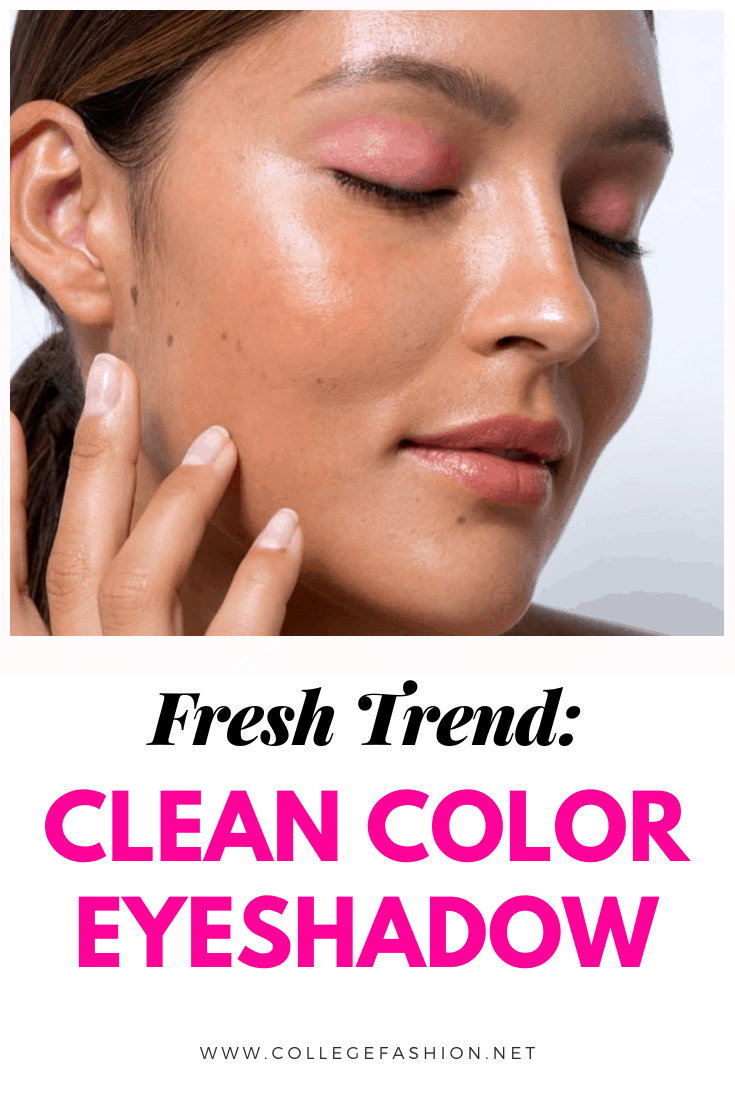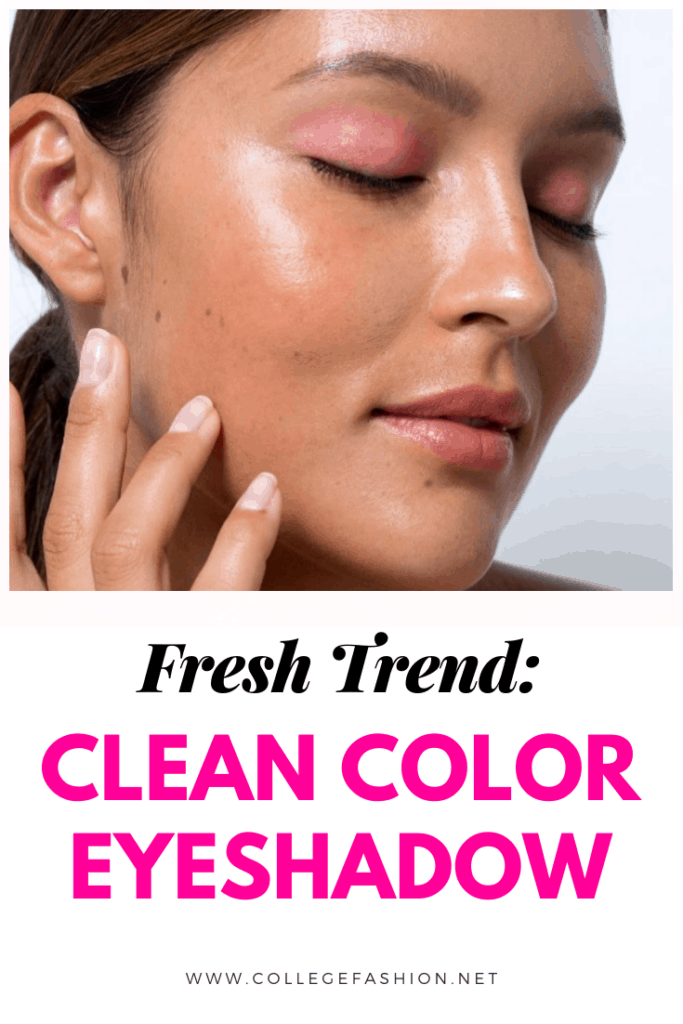 If you love bold makeup looks but think that a cut crease is too hard to achieve and you'd rather sleep as long as possible in the morning (I'm with you on this), you'll love the clean color eyeshadow trend!
This is one of the hottest 2020 spring makeup trends, and it's really easy to recreate. Bonus point: It's a quick look to achieve, so it's the perfect eye makeup for those mornings when you're rushing to class.
The trend is defined by bold colors and clean lines, and can be as vibrant or as low key as you want.
Below are some of my favorite clean color eyeshadow looks and the products to recreate them:
1. Natural Pink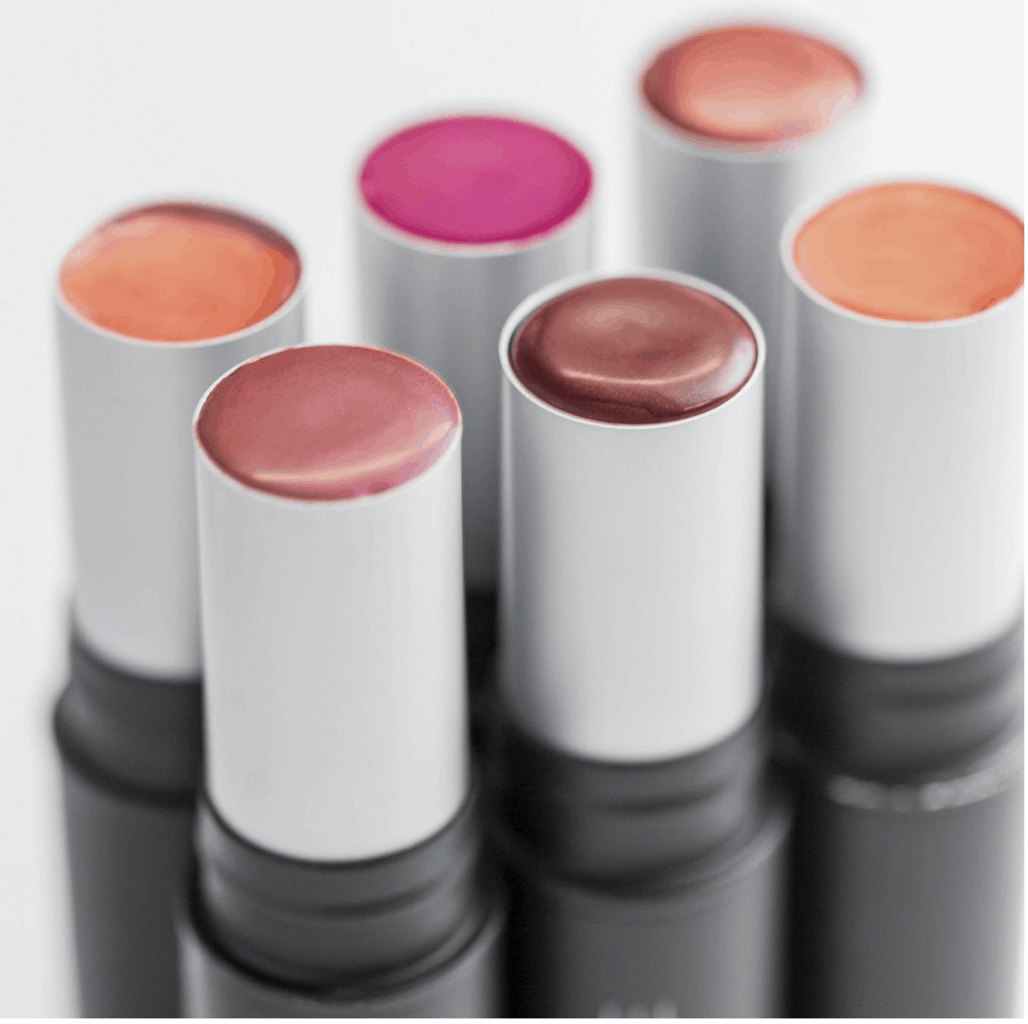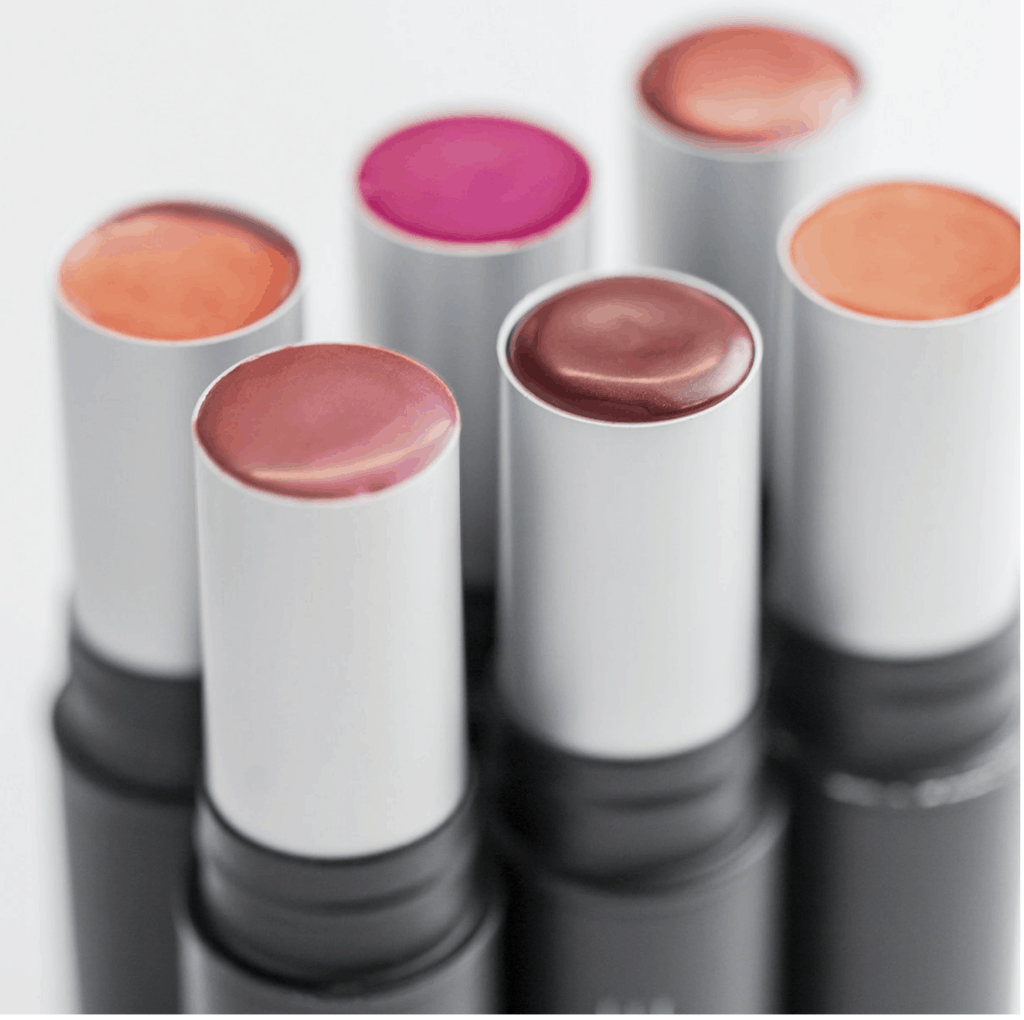 Product: The Anywhere Creme Multistick – Au Natural Cosmetics
This eyeshadow look is the simplest out of the four, and reminds me of '90s models. This makeup is all about a glowy and natural finish.
This Multistick by Au Natural Cosmetics comes in 6 shades and can be used for eye, lips, and cheeks. It's a great makeup look if you're a beginner, or into natural, minimal makeup and like to get ready fast.
2. Neon Pink and Gold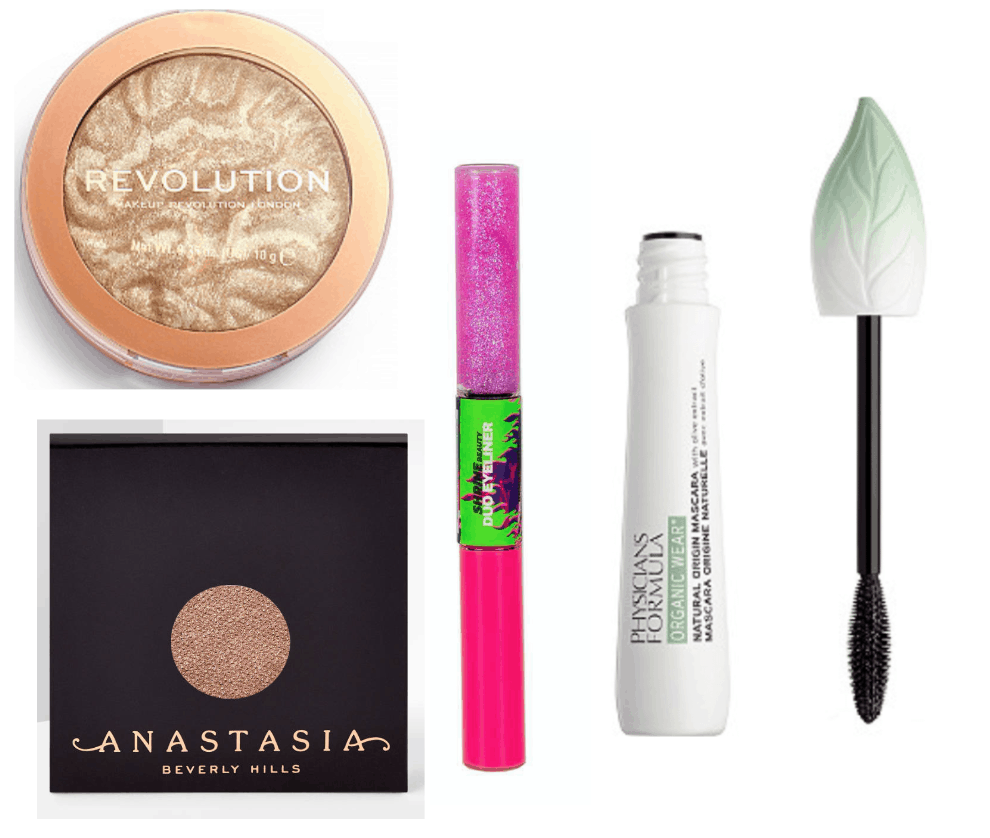 Products: Neon Pink Glitter Eyeliner – The Gipsy Shrine, Anastasia Beverly Hills Single Eyeshadow – Sephora, Highlight Reloaded Revolution Yellow Gold – Ulta, Physician's Formula Organic Wear Natural Origin Mascara In Black – Ulta
This clean color eyeshadow look is composed of a bright neon pink eyeliner, a copperish eyeshadow color under the waterline, and a touch of yellow gold highlighter in the inner corners of the eye, with a natural looking black mascara.
It's a great eyeshadow look for nighttime, but because it's not super intricate, it can be worn during the day as well.
3. Neon Orange Eyeliner And Dramatic Lashes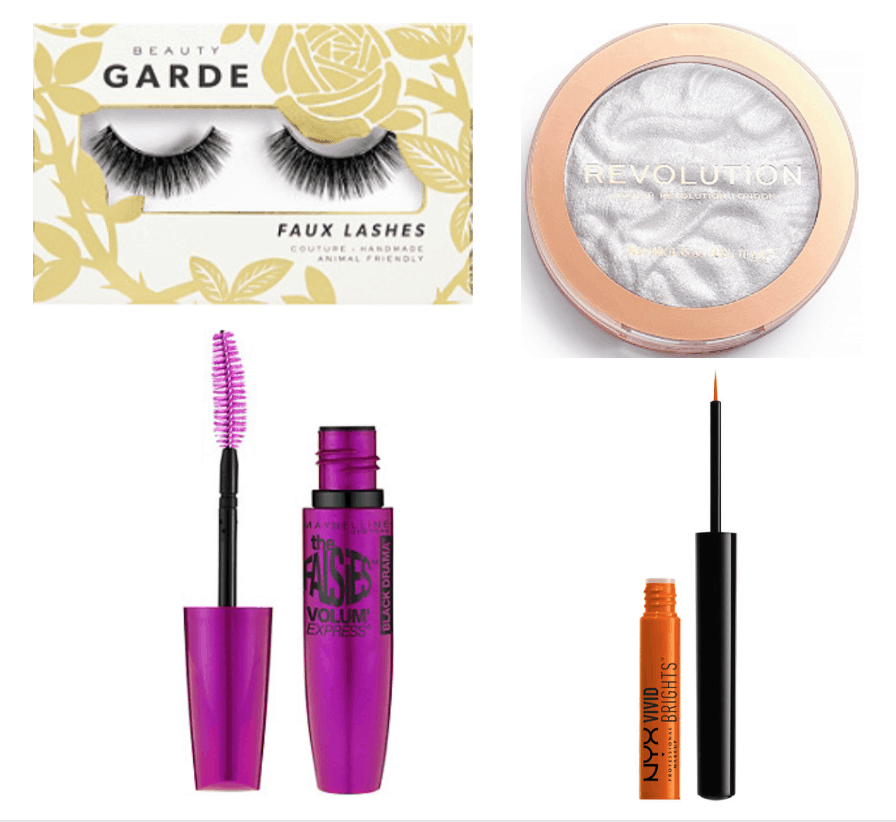 Products: Volum' Express The Falsies Black Drama Mascara – Ulta, BeautyGarde Hype False Lashes – Ulta, Orange Vivid Bright Liner – Nyx, Highlight Reloaded Revolution Opalescent – Ulta
While it's a really easy one to recreate, this third look is quite dramatic and perfect for a college party or a girls' night with your roommates.
The neon orange eyeliner is the central part of this eyeshadow look. Use a highly pigmented liquid liner for this (or you could use shadow with a wet eyeliner brush).
To finish the look, you just have to add black false eyelashes as well as black mascara, and some white opalescent highlighter on the brow bone.
4. Warm Tones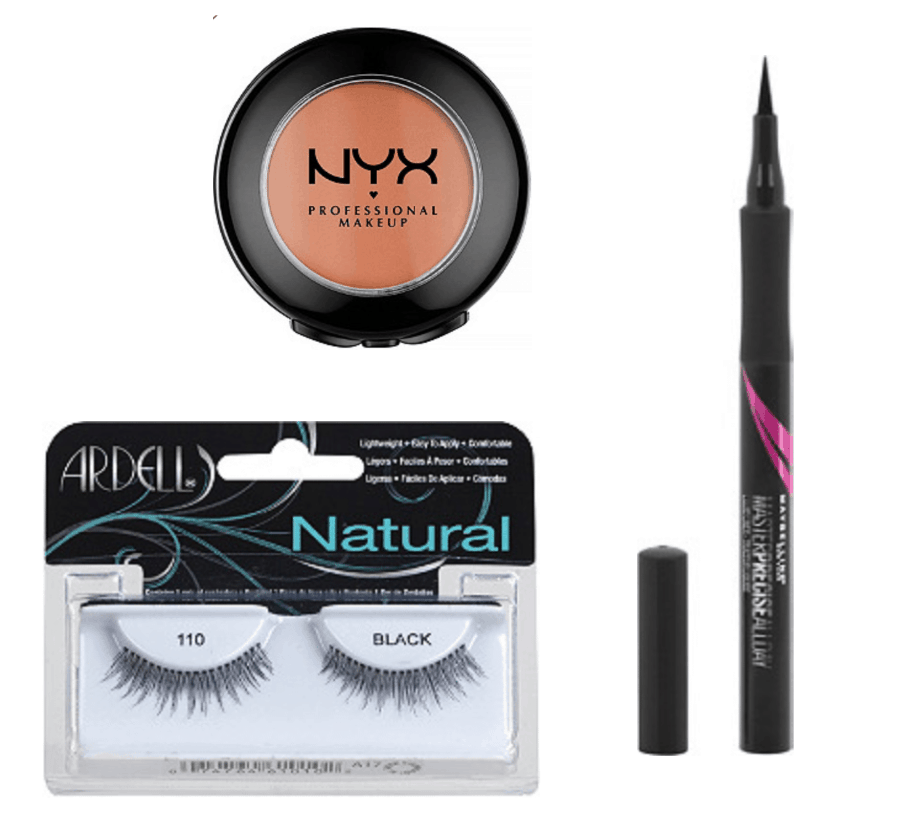 Products: Maybelline Eye Studio Master Precise Liquid Eyeliner – Ulta, NYX Professional Makeup Hot Singles Eyeshadow in shade LOL – Ulta, Ardell Natural Lash – Black 110 – Ulta
This last clean color eyeshadow look has a really romantic vibe to it, and like the other looks, it's also super easy to recreate.
You just have to pair this warm orange eyeshadow with black eyeliner and natural looking black false eyelashes.
This is a cute makeup look for a date night, but it's neutral enough that it would also look great during the day.
What do you think of the clean color eyeshadow trend?
What do you think about this makeup trend? Have you tried it? Let me know in the comments section.