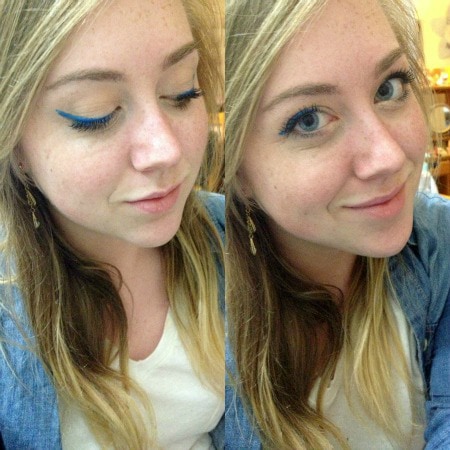 Hey guys! I was flipping through a few magazines this week and noticed that blue eyeliner is a huge spring beauty trend. Since it's so trendy at the moment, I thought it would be a fun idea to show you how to easily incorporate blue eyeliner into your everyday eye makeup look.
Below, I've come up with a super-easy and fast blue liner makeup tutorial. Let's get started, shall we?
What You'll Need: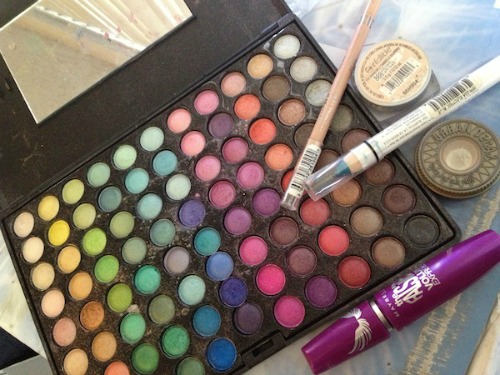 Here's a list of the products (in order) that I will be using for this tutorial:
Beauty How-to: Blue Eyeliner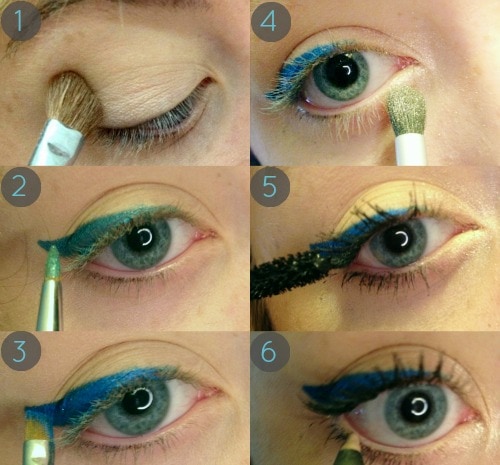 Step 1: After priming your eyelids, take a neutral matte eyeshadow and disperse it evenly all over your eyelid with a fluffy angled brush. This will help to conceal any veins or uneven coloring and create a smooth base for your eyeliner.
Step 2: Take the NYX Jumbo Eyeshadow Pencil and with a small eyeliner brush, create a winged shape on your eyelids. It's okay to make this pretty thick, as it will be the only color on your lids!
Step 3: Using a small angled brush, take the bright blue color (5th row from left, bottom shade) from the Coastal Scents palette (if you have another bright blue shadow, you can use that instead) and trace over the winged liner you just made with the jumbo pencil. Not only does this darken and intensify the original color, but it will also set the eyeliner to prevent it from smearing.
Step 4: With a small eyeshadow brush, apply a shimmery tan eyeshadow (I used L'Oreal's Infallible Eyeshadow in "Iced Latte") into the inner corners of your eyelids. This will brighten up your eyes and create a beautiful sparkling effect.
Step 5: Curl your lashes and apply your favorite mascara. I used two coats my fave volumizing mascara because I love the dramatic look it gives my eyelashes!
Step 6: Lastly, I opted to line my waterline with a nude eyeliner, which makes my eyes look much bigger. I used a waterproof liner from Rimmel London since it'll last all day long.
The Finished Look: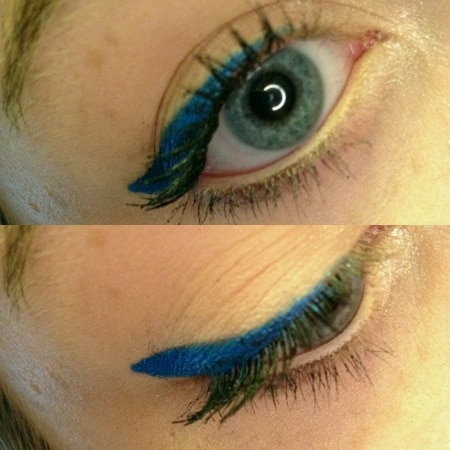 I think this trendy eye makeup would work for day or night. Although blue eyeliner is popular right now, I can also see this working with any other color of eyeliner as well. Have fun experimenting with this look!
Thoughts?
What do you think of the blue eyeliner trend? Will you be trying out this look? What other beauty tutorials would you like to see? I'd love to know your thoughts, so be sure to leave a comment!