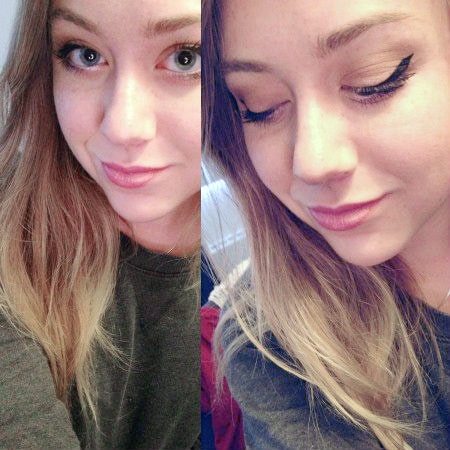 Hey girls! I've gotten a few questions about how to do the perfect winged eyeliner, so I thought I would do a tutorial on how to easily create an everyday winged eyeliner look. Let's get started.
The Products: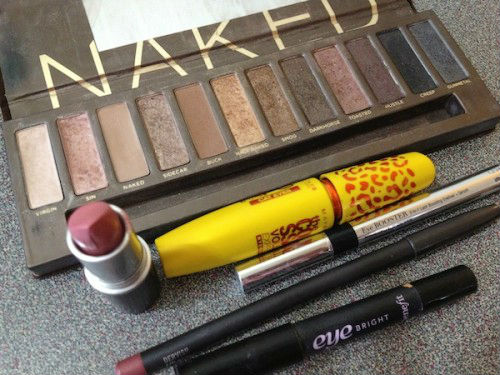 How to Create Winged Eyeliner:
This tutorial is incredibly simple and easy to follow! I hope you all try out some winged eyeliner — it's my favorite way to complete any make-up look. Here's the step-by-step process: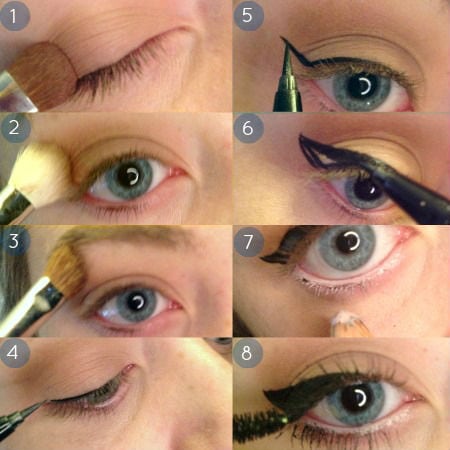 1) I wanted to pair my winged eyeliner with matte lids, so — after priming my eyelids — I took the color "Naked" from Urban Decay's Naked Palette and applied it all over my lids.
2) Next, I took the color "Buck" from the same palette and with a circular, fluffy blending brush, I blended this into my crease.
3) With an angled fluffy brush, I took the Naked Palette's shade "Virgin" and applied it on my brown bone as a highlight.
Now it's time for the winged eyeliner:
4) First, taking your liquid eyeliner (I used my favorite one from Physicians's Formula), start by creating a simple line beginning from the middle of your eyelids and going out.
5) Next, draw an angled line going up towards the end of your eyebrows; this will be the corner of the cat eyeliner.
6) Connect the tip of the previous line you created and draw another one down towards the beginning of where you first applied your eyeliner and then fill it in — that's how you create winged eyeliner. It may take some practice at first but I swear it's not that difficult!
7) Taking my Eye Bright liner from Benefit, I lined the rims of my water line to give my eyes a big, doll-eyed effect.
8) For the finishing touch, I went with some wispy, flirty lashes. To create them, I applied Maybelline's Volum' Express The Falsies Colossal Cat Eyes mascara.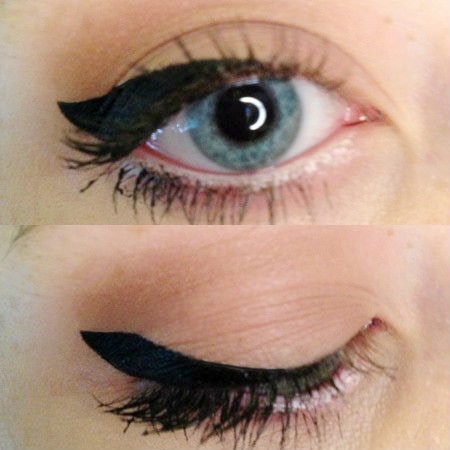 And that's it for the eye make-up! Let's move onto the lips: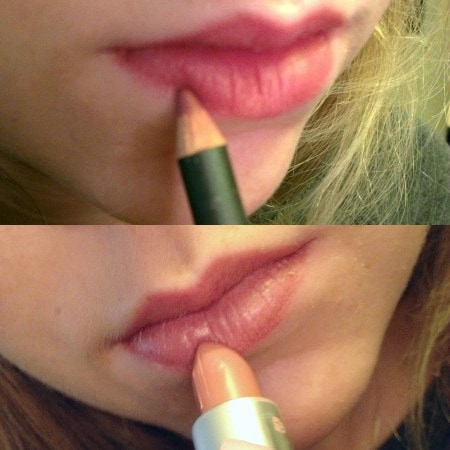 I decided to pair the winged liner with matte, nude lips, so I first lined my lips with MAC's Dervish lip pencil to create a base for MAC's Angel lipstick. This ensures that the lip color will last all day long!
The Finished Look: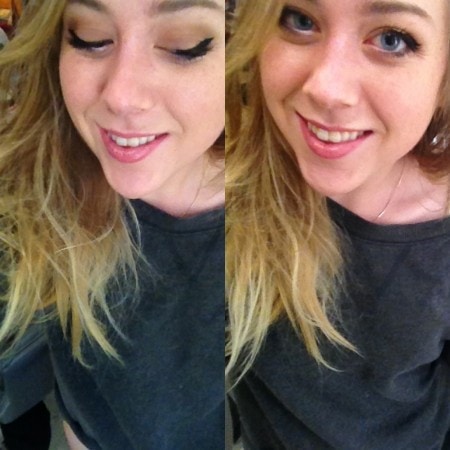 That's all there is to it. This is an incredibly simple make-up look that makes an impact!
Thoughts?
I hope that you try out how to create a winged eyeliner look because it is my seriously favorite look to do! Now tell me what you think: Will you be trying out this tutorial? What other makeup looks would you like me to do?Let me know by leaving a comment!