Here at CF, we've been discussing makeup essentials for college girls, along with our favorite products for each beauty category. This week, we're discussing the best setting sprays, ever.
Sometimes, when the rain comes down as a mist on gloomy days, I like to pretend that it's nature's way of making sure my makeup is set and my skin radiant. Of course, this is silly, and we should use actual setting sprays to finish our faces. It's absolutely crucial to make sure that all the time and effort put into our makeup stays put and polished for as long as possible, not to mention how lovely setting spray feels when sprayed on.
Here, to close out my makeup essentials series, are my top five favorite setting sprays, at a variety of price points.
1. ELF Cosmetics Matte Magic Mist & Set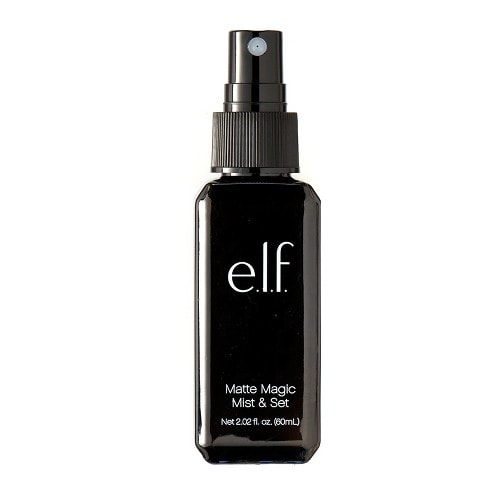 The first ever setting spray I owned was from ELF Cosmetics, which recently released this Matte Magic Mist & Set ($4) spray, which will keep your makeup in place all day and night and give your skin a beautiful demi-matte finish. Not only is it packed with rich nutrients, including vitamins B and E, that are great for your skin, but it's also insanely affordable and super accessible. I also recommend ELF's other setting sprays.
2. NYX Dewy Finish Setting Spray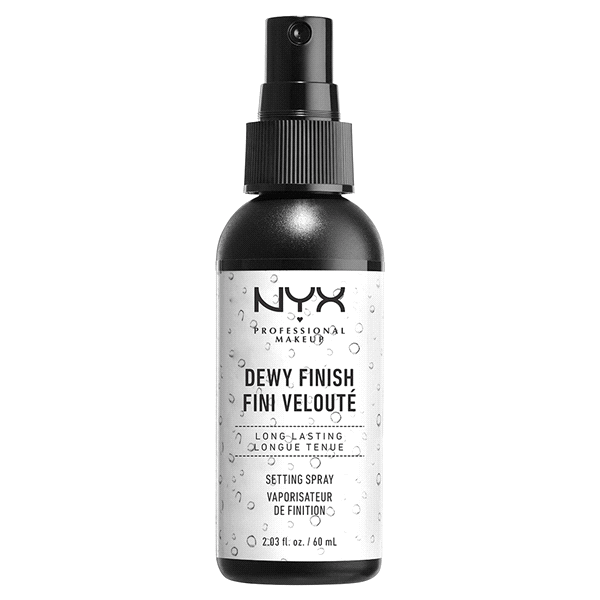 Also from the drugstore, this NYX Dewy Finish Setting Spray ($5.59) is a great option for those of you looking for a dewier face. This is an amazing affordable option that'll give us drier-skinned people a refreshed, beautiful finish. NYX also carries a matte version of this spray, if that's your preference.
3. Tatcha Luminous Dewy Skin Mist

Moving on to some higher-end setting sprays—and continuing with the dewy theme, Tatcha has their amazing Luminous Dewy Skin Mist ($48). This skin mist features an incredibly fine mist and an intensely hydrating formula packed with Japanese superfoods. It has a beautiful, gentle scent and leaves the skin looking so healthy.
4. Urban Decay All Nighter Setting Spray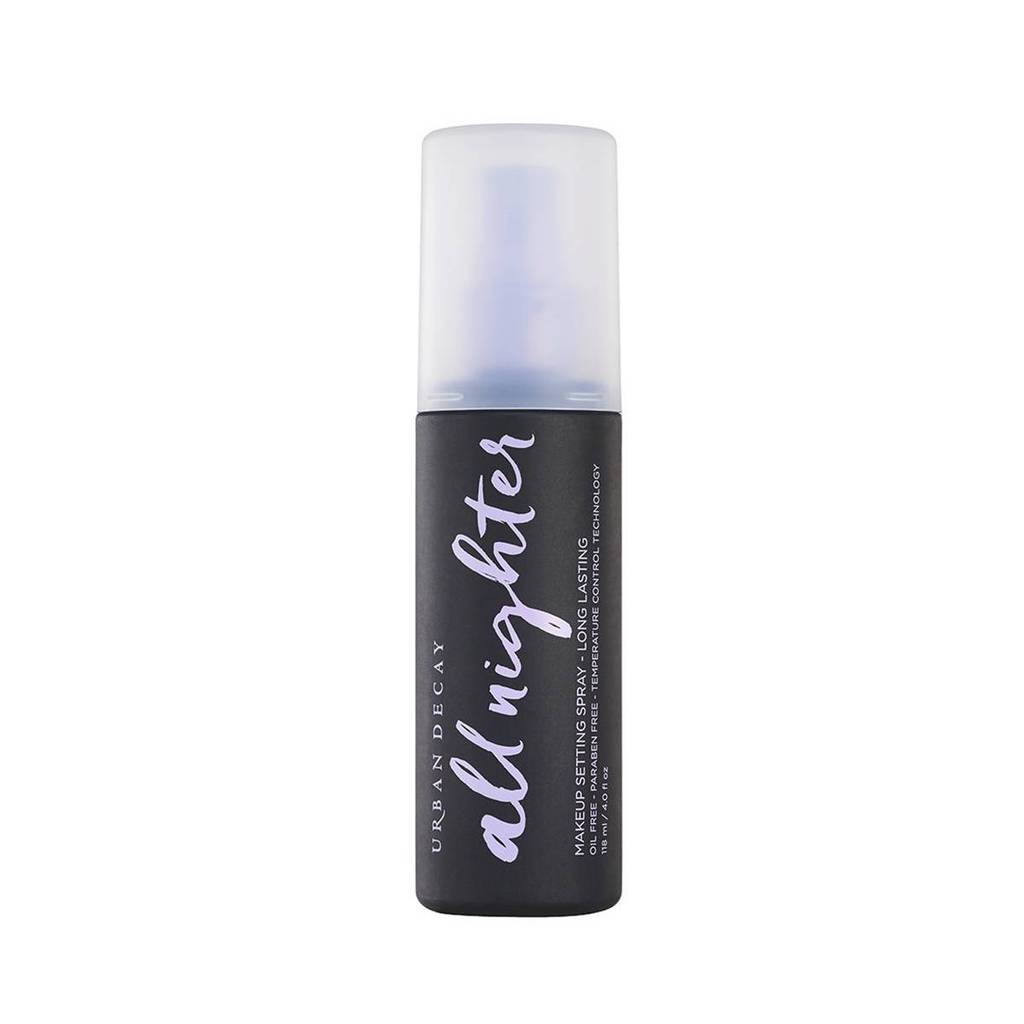 There's a reason this Urban Decay All Nighter Setting Spray ($32) is so widely acclaimed— it locks in your face like no other. Its formula is carefully created to lower the temperature of your makeup to keep it all in place while smoothing texture and lines. That honestly sounds like magic.
5. MAC's Fix+
I'm closing this list – and series – out with a tried-and-true classic, MAC's Fix+ ($26). This iconic setting spray has a soothing formula for a hydrated finish and has been used among professional makeup artists and enthusiasts alike for a myriad of applications— for wetting eye brushes for better pigment, priming the face before makeup, and, of course, setting the skin.
And that's it!
This is the end of our makeup essentials series. If you missed the previous ones, make sure to check them out! What are your favorite setting sprays? Have you tried any of the ones mentioned here? Did I miss any of your go-tos? Let me know in the comments below.