As a longtime follower of beauty YouTubers, I've come across so many new brands. I've tried tons of them and have loved some and hated others. One new brand I found through YouTube, called Morphe, has become an absolute favorite of mine. Primarily a makeup brush line, they also have incredible eyeshadow palettes and professional-quality powders.
Read on to check out some of my favorites from Morphe!
35K – 35 Color Koffee Eyeshadow Palette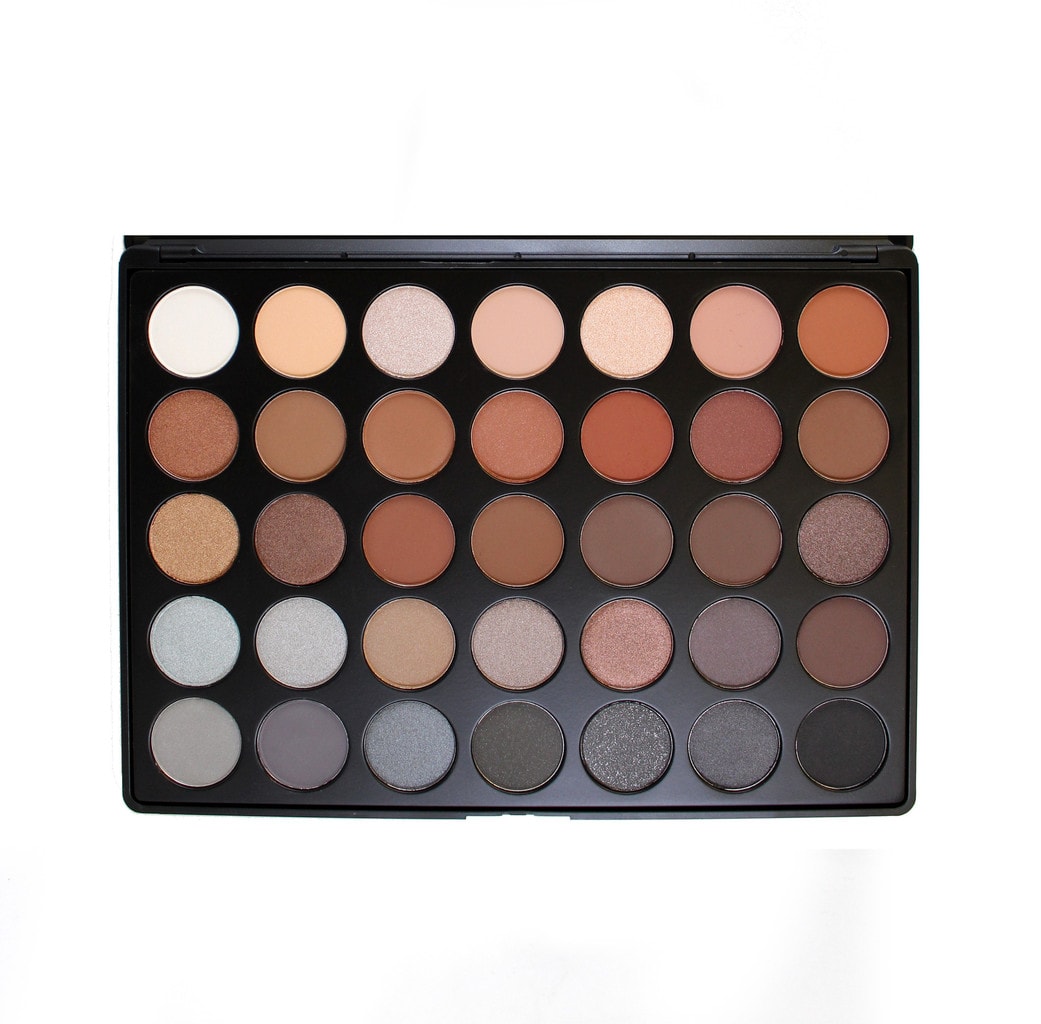 35K – 35 Color Koffee Eyeshadow Palette – $22.99
Just look at this beautiful palette. I'm obsessed, and that might be an understatement. I take this thing EVERYWHERE! No lie, I took it to the gym the other day just completely out of habit.
This palette, called 35K, is 35 matte and shimmer shadows that range from bright beige to black and every neutral in between. It's absolutely perfect and blows any Naked palette out of the water.
Did I mention the price is so reasonable for what you get? This is a LARGE palette, and it's professional quality. The shadows are buttery smooth and very pigmented with little fallout. This literally has no negatives. You won't regret this one!
AS11 – Deluxe Blender Brush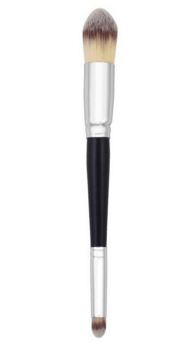 AS11 – Deluxe Blender Brush – $4.59
I bought this brush, the AS11, on a whim because I needed a new angled brush, and ended up loving it. I use it for tons of different things.
Currently, I use the smaller end for packing on darker eyeshadows for a smoky eye or to blend out concealer on blemishes on my face. I use the larger end for contouring as well as for blush and bronzer, but I also use it to blend all my eyeshadows together for a seamless look. Sounds strange, but trust me! I just brush it over my lid and somehow the colors look great afterward.
The price of this brush is perfect, at less than $5. Try this out and you'll be glad you did!
06PC – Cool Pro Definition Palette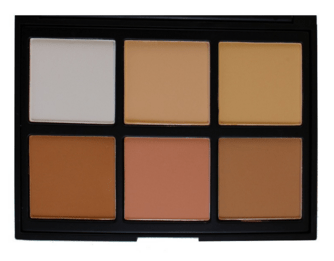 06PC – Cool Pro Definition Palette – $19.99
Obviously contouring is a huge beauty trend right now, and it doesn't seem to be going anywhere. Beauty brands are quickly jumping on to the trend and trying to make contour palettes that will do the job perfectly. This one, called the 06PC, is one of the best I've tried! It's so pigmented and very matte, so it easily sculpts your face and highlights your features.
This palette shown above is the cool version of their contour kit, but there is also a warm version with darker shades. No matter your coloring, they have the perfect contour kit for you. My only complaint about this palette is the white shade is a bit too light for most skin tones, but used lightly as a highlight, it works. Give this a try if you want a good contour kit for less.
B78 – Angle Contour Brush

B78 – Angle Contour Brush – $7.99
Going along with the previous product I shared, this brush, called B78, is the perfect complement to the contouring palettes. It's not a synthetic brush which does make it a bit harder to clean, however it makes for a smoother application and more pigment will stay on the brush.
This is not an expensive brush, but it's one of the best quality ones I've tried for contouring. I normally just use the side of a powder brush for contouring because I'm lazy but this does a much better job. Try this if you need a good contour brush!
What do you think?
* This should go without saying since we always disclose sponsored posts, but this post is NOT sponsored in any way. I just truly love the brand! *
Have you ever heard of Morphe? Are there any products you want to try? Let me know in the comments!