We all dream of smooth, flawless, radiant skin, but if you have large, obvious pores, they can unfortunately detract from your otherwise well maintained face.
If you take good care of your skin (AKA you follow a skincare routine) but still find yourself with large pores, the solution to your problem may be as simple as adding a pore refining serum to your routine. Since pores are prone to getting clogged or irritated by dirt, leftover makeup, and dead skin cells, a serum can immensely help in visibly shrinking pores and minimizing the appearance of enlarged pores.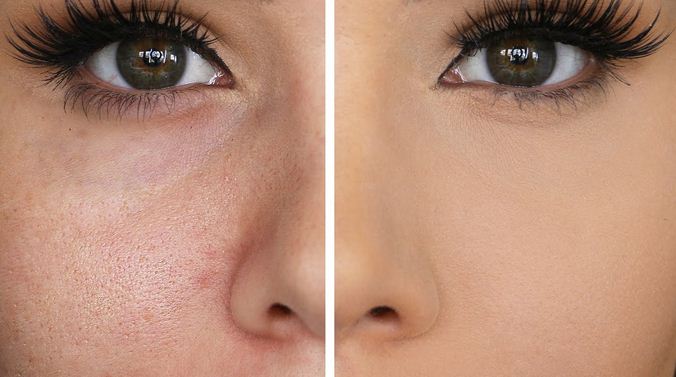 So if you're in need of a serum for minimizing pores, you've come to the right place! Keep on reading to find out which of the best pore refining serums can come to your rescue.
Skinfood Peach Sake Pore Serum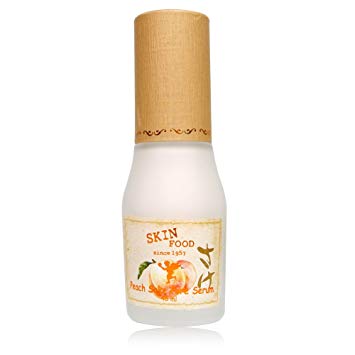 A Korean skincare product that is created with rice sake (wine) and peach extract, Skinfood Peach Sake Pore Serum ($16) claims to minimize enlarged pores and control excess sebum production. The rice sake enhances circulation, tightens the skin and helps with oil production. Meanwhile, peach is rich in Vitamin A and C and brightens the skin. Also the peach sake is noted as Skinfood's best-selling pore skin care line and one that is loved by its numerous followers.
On a personal note, this serum has been a favorite of mine for a while now: One of my best friends had the Skinfood peach sake skincare set my freshmen year of college and I would always use her serum when I would sleep over. Not only does it smell delicious, but it applies so well!
No7 Beautiful Skin Pore Minimizing Serum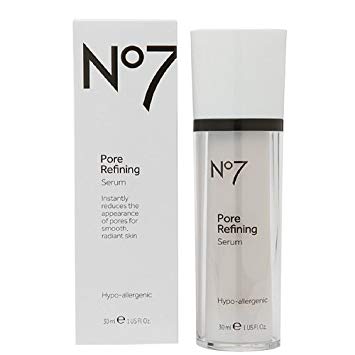 The No7 Beautiful Skin Pore Minimizing Serum ($17) is a non-greasy serum known for removing excess oil and tightening pores. Not only can it be used as a serum, but it can also be used as a makeup primer, too (double plus) and is suited for every skin type.
Hypoallergenic, cruelty free, and free of aluminum, sulfates, and dye, this gentle serum claims to reduce the appearance of enlarged pores in less than 2 weeks while getting rid of excess oil.
Caudalie Vinopure Natural Salicylic Acid Pore Minimizing Serum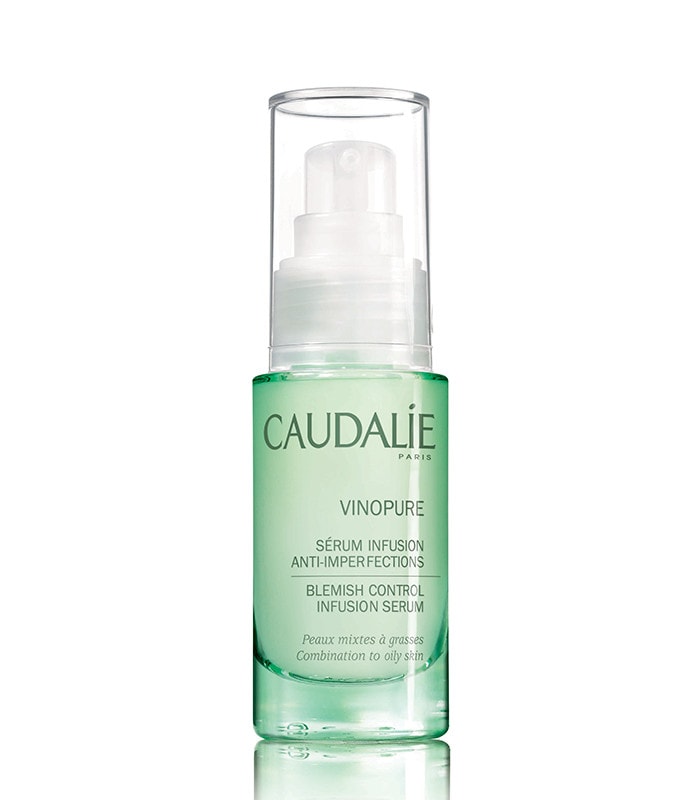 Caudalie Vinopure Natural Salicylic Acid Pore Minimizing Serum ($49) is pricey, but if you're serious about tightening the look of pores, it's a real-life miracle worker.
As Rank and Style explains, this stuff is backed by science:
"in a clinical test of 30 volunteers, after 28 days of twice-daily application: 82% agreed pores looked tightened. After two months: 81% agreed skin texture looks refined"
Formulated with 100% salicylic acid and free of parabens, sulfates, and phthalates Caudalie's serum not only targets pores, but it also addresses blackheads, breakouts, and excess sebum. Even though the serum strips oil by design, rosewater helps in enhancing your glow and hydrating your skin.
Bonus: This serum was a past Allure Best of Beauty award winner! There's no wonder it's a holy grail for women around the world.
Do you have a serum that does wonders to your pore?
If there's a serum that you swear by that has helped minimize your pores, please let us all know in the comments!