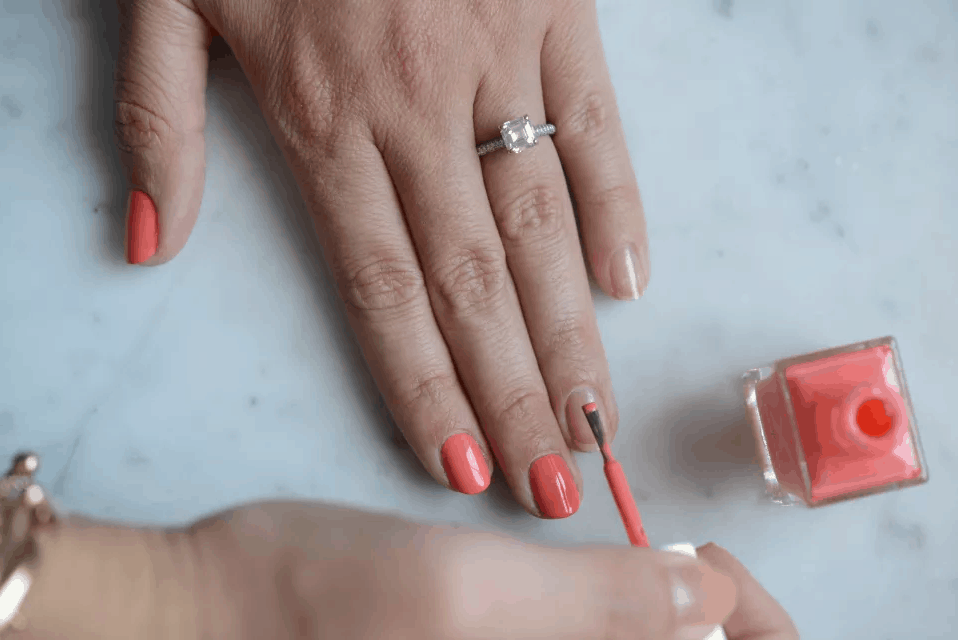 Hi, my name is Ashley, and I'm addicted to nail polish. And while I've lost track of how many nail lacquers I own at this point (I love nail color trends), I do know there are certain colors I reach for again and again.
So, in this post, I'm sharing 10 of my absolute favorite nail polish colors, ever. (Though, I could have easily made it 50, TBH.) My top 10 consists of the shades I own, love, and wear on repeat. Check 'em out below!
1. Zoya Sooki
Let's start the list off with a classic red. Sooki is a bold cherry hue that really pops. It's timeless, seasonless and ageless, so if your collection is missing a crimson-colored polish, check this one out.
2. Sally Hansen Xtreme Wear Mint Sorbet
I'm kind of obsessed with all things mint, and that includes nail polish! While many mint polishes have blue undertones, Mint Sorbet stands out with its pure pastel green. Also, at less than $3 per bottle, this one is awesome in terms of bang for your buck.
3. OPI Tickle My France-y
Hands down, the best neutral polish I've ever tried. Tickle My France-y is a lovely dusky pink and one of the longest-lasting lacquers I own. (9 days with no chips!) It's understated enough to wear on interviews, but also unique enough to go beyond office hours.
4. Essie Tart Deco
Finding the ultimate summer coral wasn't easy, but Tart Deco is like a dream come true. It strikes the perfect balance between pink and orange. Not too vibrant, but still super-saturated, this polish pick is just right.
5. Zoya Edyta
This is one of those lacquers that looks SO different depending on the lighting. Edyta is a moody shade that blends olive green, gray and gold. You gotta see this dark, shimmery polish in person to truly appreciate how gorgeous it is — I promise you won't be disappointed!
6. OPI Strawberry Margarita
Super-bright and perfectly pink, Strawberry Margarita has been one of my go-tos for more than a decade now. (Yep, I'm old!) This universally flattering polish looks amazing on all sorts of nail shapes and lengths. It's also a fab choice for those summer-ready pedis.
7. ORLY Frolic
I call Frolic my "look at me!" nail polish. This vibrant orchid hue is extremely pigmented and just on the verge of being neon. If you need a bold purple to round out your lacquer collection, this is my fave.
8. Essie Chinchilly
Once autumn hits, I break out Chinchilly. This quintessential greige is a sophisticated, trendy take on a neutral. And as is the case with most Essie polishes, the formulation is fantastic.
9. Sinful Colors Silhouette
If you're into pastels, check out Silhouette. It's a dreamy lavender with a hint of gold shimmer, and has a "demi matte" finish. The soft color and subtle sparkle is eye-catching, but not over-the-top. Love it!
10. Deborah Lippmann Mermaid's Dream
The name says it all. Aqua-toned Mermaid's Dream is a glittery concoction that looks like it was plucked right out of the sea. Aside from the shimmery, otherworldly color, the texture on this polish is sublime. It, obviously, reminds me of a mermaid's tail!
Your turn!
Which nail polish colors make your top 10? Do you have polishes that you wear on repeat? Have you tried any of our picks? Want to see more posts like this? Tell us what you're thinking by dropping a comment below.