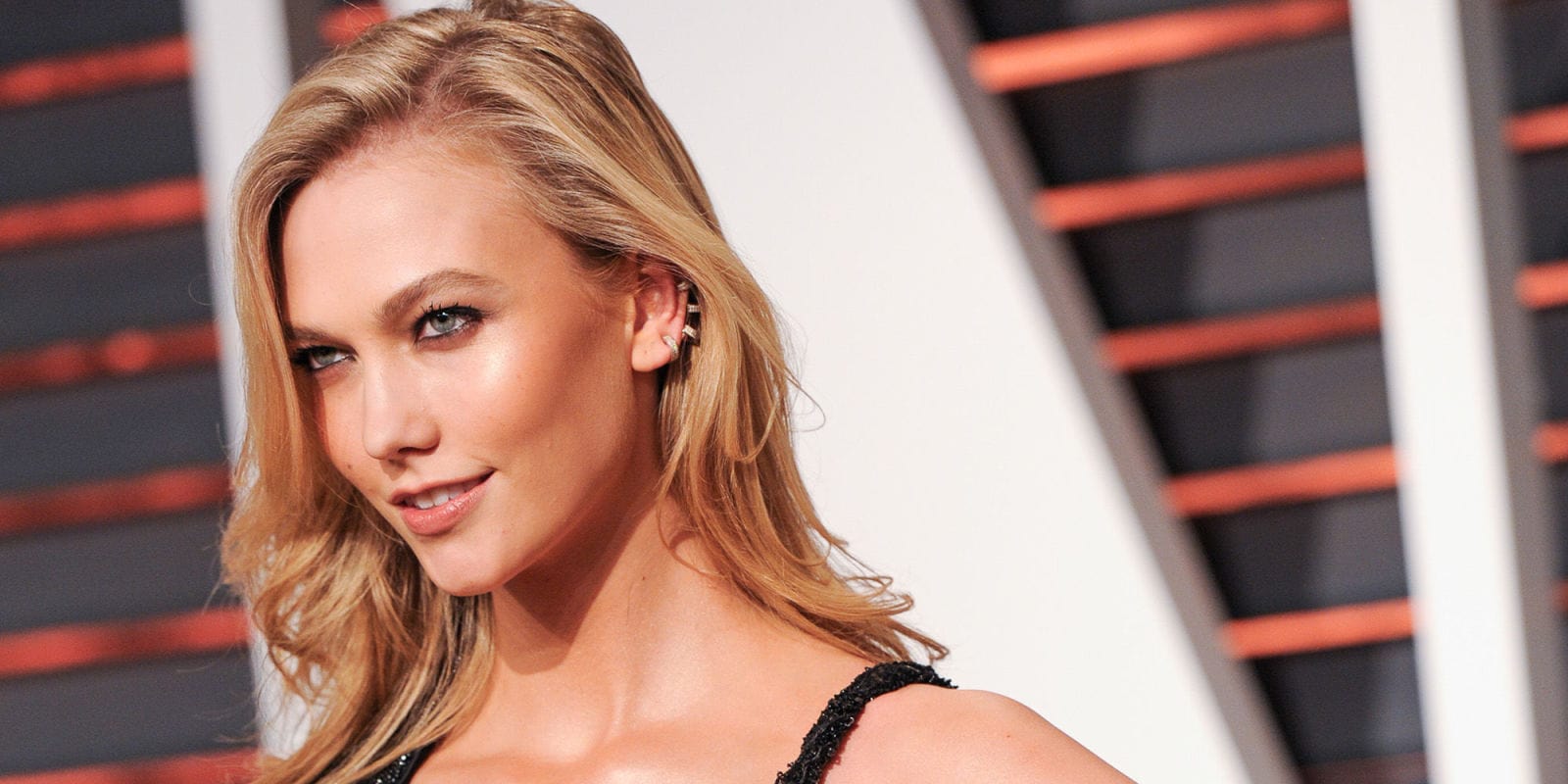 Contouring is one of those things that a lot of people simply don't understand. I was one of them. Another makeup step? Ugh. I agree, adding time to your routine is no fun. However, mild contouring can replace bronzer/blush, and more "serious" contouring can be reserved for a night out.
The right products and shades for your skin tone will make all the difference. Read on to learn about my three favorites:
e.l.f. Studio Contouring Blush and Bronzing Powder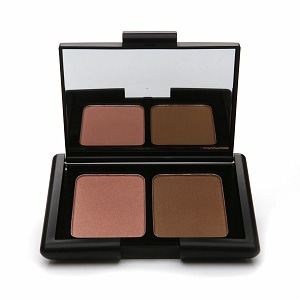 $3 at Drugstore.com
I figured I'd start with the most affordable one! This pretty palette by e.l.f. is not only affordable, but super-versatile and easy to take with you on your summer travels. It's small, but for the price, the powders are very pigmented and not sparkly. It is shimmery, but just enough to make the face look radiant. It's a dead ringer for the NARS Laguna palette, but the e.l.f. one is obviously more budget-friendly.
I don't usually use the two colors together, and I'm definitely more of a fan of the bronzer than the blush (I'm not a huge blush person, FYI). Use the bronzer in the hollows of your cheeks for a simple contour. Try this product if you're just starting out with contouring.
NYX Highlight & Contour Pro Palette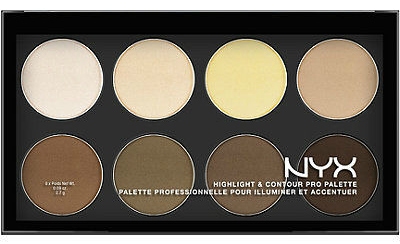 $24.99 at Ulta
I love NYX products. They're high quality, yet affordable and accessible. This palette is definitely one of the best things I've bought from the line. I love all the shades— they're so easy to blend and mix and match. I especially love the first shade in each row, the light highlight and the lighter contour shade. They're ideal for a daily contour routine.
I've never used the darkest shade, but I'm trying to figure out how to do that Kardashian-esque fancy contouring with a million shades, so I'll let you know how it goes! This palette makes it so easy for anyone to figure out what shades work best on them, so try this if you want to contour but aren't sure what shades suit you!
Stila Shape & Shade Custom Contour Duo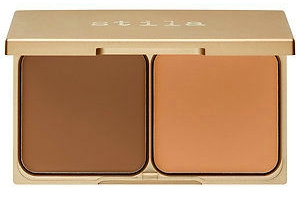 $40 at Stila
This is the most "high-end" product of the three, but it's not too expensive. Stila's products are always some of the best, and this contour duo really is awesome.
What makes this so neat is that it comes in three shades, so it suits all skin tones. Also, it's a creamy matte formula, meaning it won't accentuate oily skin and lasts all day. Seriously. It's waterproof and sweatproof as well, which is an added bonus.
Although you might be skeptical about a cream highlighter, it's really the way to go if you're looking for long-wearing products. It's so easy to use, and doesn't need to be set since it's matte. Try this palette if you're looking for the perfect shade and need something that will last.
What do you think?
Do you use any of these contouring products? Which products are you using in your beauty routine right now? Would you like to see more posts like this? Let me know your thoughts in the comments!