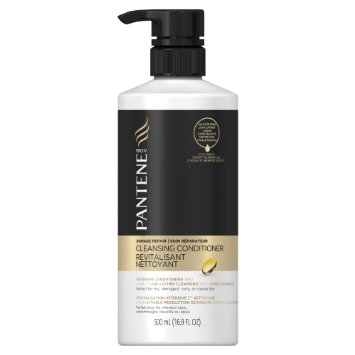 Cleansing conditioners are everywhere right now. It seems like every brand is hopping on the bandwagon, but hey…that's a good thing! By now you've probably heard that shampooing every day can be damaging, and these conditioners are the solution. They clean your hair without stripping valuable oils, and keep hair hydrated and smooth.
Suffice to say, I've been loving cleansing conditioners lately. They keep my hair looking good and they save me time in the shower! Read on to check out my favorites, with recommendations for each hair type.
Curly/Wavy Hair: DevaCurl No-Poo Cleansing Conditioner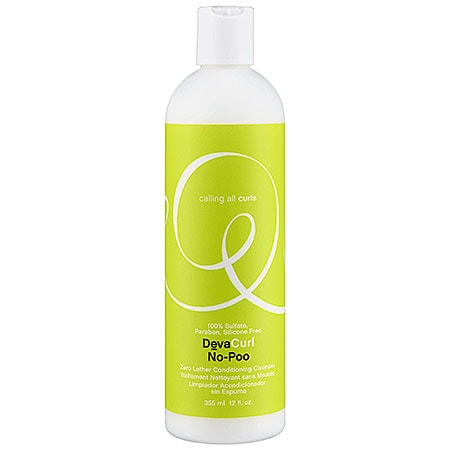 DevaCurl No-Poo Cleansing Conditioner – $19.95
This cleansing conditioner by DevaCurl sort of ignited the whole trend. Originally meant to create perfect curls, this later became a cult favorite for people with all different types of hair! This one is zero-lather, and it's meant to help hydrate curly or wavy hair and create more unified curls. The smell is also so gentle and nice!
I have wavy hair, and I notice that my hair looks so much more uniform and less frizzy on days when I use this. It does come in at the higher price point, but since you don't need an extra conditioner, it's like saving a second step, which means saving money. At least, that's how I justify it…
Normal to Dry/Damaged Hair: Pantene Pro-V Damage Repair Cleansing Conditioner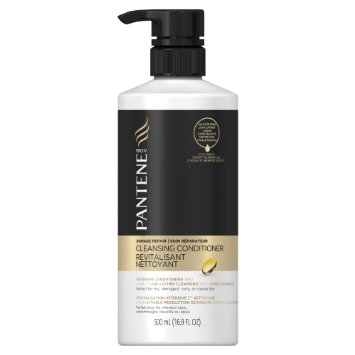 Pantene Pro-V Damage Repair Cleansing Conditioner – $7.99
Drugstore brands have really gotten into cleansing conditioners, which is awesome for us ladies on a budget! I've never been a huge fan of Pantene because I find that their products can weigh my hair down, but this cleansing conditioner is a standout! It really changed my mind about the brand.
You do need to use a bit more product than usual to get a good cleanse, but for the price it's OK. The scent is mild, and the formula is gentle and non-irritating. This particular product is also meant for damage-erasing, so I noticed that it makes hair a lot softer than the DevaCurl one. This works for all hair types, but is particularly great for dry and damaged hair.
Color-Treated Hair: Herbal Essences Color Me Happy Cleansing Conditioner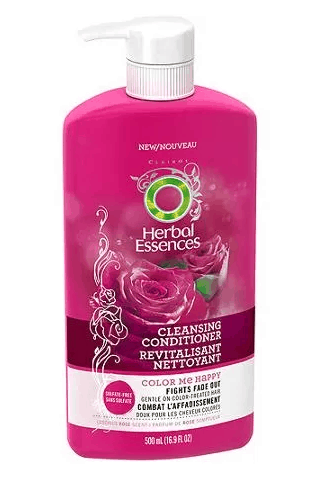 Herbal Essences Color Me Happy Cleansing Conditioner – $4.97
I saved my personal favorite for last, and surprisingly it's the least expensive! Herbal Essences has always been a ride-or-die brand for me, and this CF favorite cleansing conditioner is another example of why this brand rocks. We've said it before and we'll say it again: This cleansing conditioner is absolutely amazing. 
I love this for so many reasons: The scent is perfect, it leaves your hair feeling clean and soft, it rinses out quickly, and it's great for color-treated hair. This formula "fights fade out," which is definitely a big plus for me, and it's sulfate-free which is great for anyone with color-treated hair. Give this one a try if your hair is dry or color-treated! You will not be disappointed.
What do you think?
What do you think of these cleansing conditioners? Do you have your eye on any of them? Do you use cleansing conditioners regularly? Let me know in the comments!