Now that midterms are over, it's the point in the year where we start to save up our money to buy thoughtful gifts that remind our loved ones how much we care. With all the strict saving that goes on during the holiday season, there's usually hardly (if any) money left in the budget for yourself.
And of course, it's usually the time of year when products somehow seem shinier, more tempting, and even harder to resist.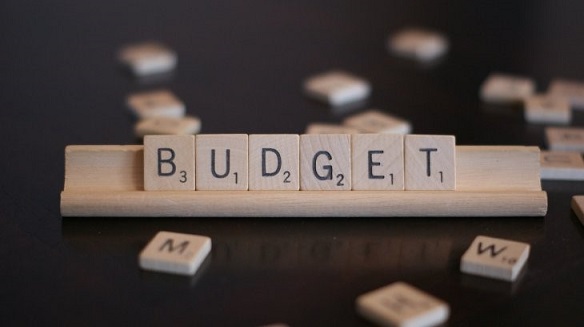 Luckily for my fellow makeup mavens, treating yourself to new beauty products doesn't have to break the bank this season! Bargain-priced beauty brands have been continuing to step up their game, even surpassing the quality of some luxury products on occasion.
This is precisely why it was so hard to pick only 10 amazingly priced products out of the large number on the market today that really stand out.
Nevertheless, the following products are currently the best of the best that beauty has to offer, giving you more value for your money than ever. Here's a definitive list of the top 10 beauty steals under $10 that will breathe life back into your routine and give you a needed treat after midterms:
1. Wet n Wild Photo Focus Foundation, $5.99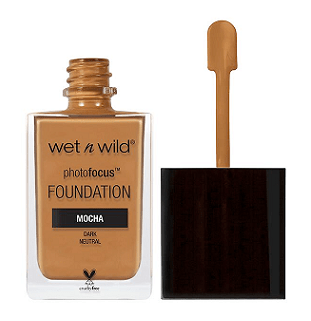 Even though it's not a new product, Wet n Wild Photo Focus Foundation should remain on the radars of all makeup lovers. For an unbelievably low price, you get a foundation that performs much like higher-end foundations.
The Photo Focus foundation is long-wearing, applies like heaven, and won't look cakey at all. This is a "Your Skin But Better" type of foundation, with a unique spatula applicator wand making it easier than ever to apply even dots of foundation directly on your face.
I also love that this foundation was specifically designed to look good in photographs, avoiding flashback and other unflattering makeup effects that won't look good in pictures.
The only downside to this product is that it only comes in 20 different shades (for now) — it's no Fenty Pro Filt'r — so finding your match might be tricky. Other than that, you'd be a fool not to own this foundation!
2. Maybelline Brow Precise Fiber Volumizer, $8.94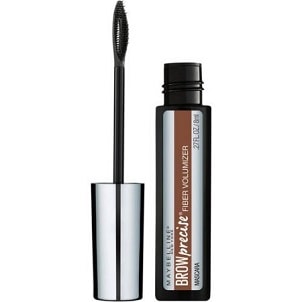 I am very picky about the products I use on my eyebrows, because I NEED my brows to look good at all times. So when I tell you that I swear by the Maybelline Brow Precise Fiber Volumizer, you better believe it's the real deal.
This eyebrow volumizer does exactly what it claims, adds both color and volume to each individual eyebrow hair, which makes your eyebrows appear bolder yet in a natural way.
I also love this product because the color selection is neutral as opposed to many other brands that sell more red-toned products for brunettes. Maybelline has truly struck gold with this product!
3. Morphe Beauty Sponge, $7.00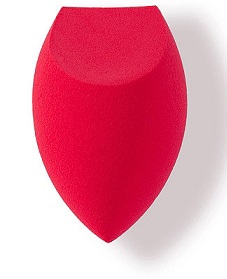 As much as I love my Real Techniques Beauty Sponge, I have realized I now depend more on my Morphe Beauty Sponge for getting the makeup results I want. The straight edge of this sponge makes it much easier to apply concealer up-close to the under-eye area, and to carve out a cheek contour with ease.
Morphe's version of a beauty sponge isn't too dense or too squishy, and always applies liquid makeup flawlessly.
Plus, now that select Morphe products are being sold at Ulta, it's easier than ever to get your hands on this amazing makeup sponge.
4. Flower Beauty Flower Pots Powder Blush, $8.98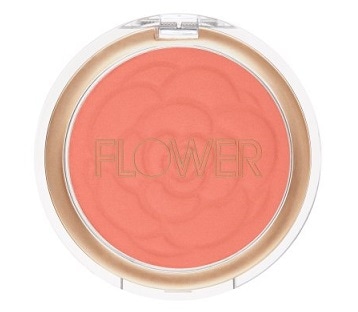 Without actually knowing her, I can still honestly say that I trust Drew Barrymore with my life. This is why when I found out she was creating her own beauty line, I knew everything in it would be killer. The Flower Pots Powder Blush from her line is one of the most impressive products from the entire Flower Beauty line, which is truly saying something.
These blushes are extremely pigmented, with a smooth formula that flawlessly melts onto the skin. The colors in this blush formula are all stunning, and go with almost any look you can think to create. Overall, this is a can't-miss product!
5. Milani Make It Last Setting Spray, $9.99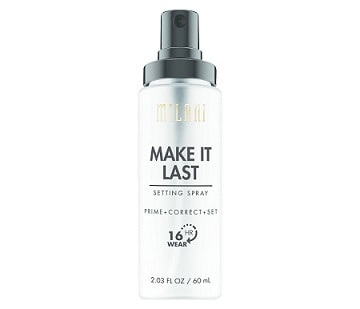 Setting sprays are a must-have in any makeup collection, because the good ones help to melt your makeup onto the skin for a less powdery look, and they aid in prolonging the wear of your makeup. This Milani Setting Spray does both for a smaller price than one might normally pay for a good quality spray.
The packaging is small, sleek, and extremely easy to travel with, not to mention this setting spray can also be used as a primer in a pinch. For less than $10, this setting spray is the real deal and needs to be part of your makeup collection.
6. Colourpop Super Shock Highlighter, $8.00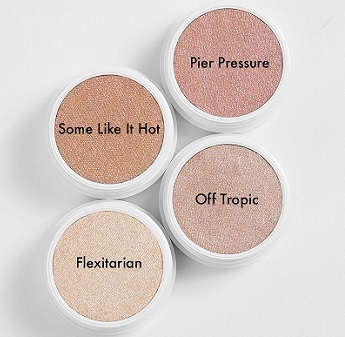 If there's a single makeup product Colourpop kills it with, it's gotta be their highlighters. The Super Shock Highlighter selection has shades for lighter and deeper skin tones, and each pan gives you a lot of product to work with (meaning it'll last for a looong time).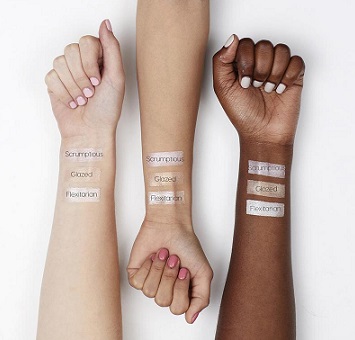 These stunning highlighters tend to lean more towards blinding than subtle, so you really only need a minimum amount of product to pack a punch. The super smooth and buttery texture of these highlighters feels extremely luxe, and helps them to glide on the skin effortlessly.
Just one swipe of a Super Shock Highlighter and you'll be addicted for life.
7. L'Oreal Paris Voluminous Lash Paradise Mascara, $8.99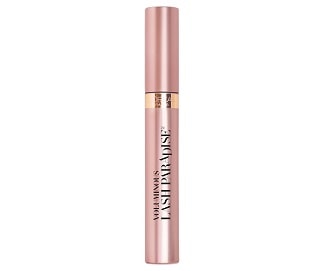 We certainly can't be neglecting our lashes this holiday season, now can we? L'Oreal Paris's Voluminous Lash Paradise Mascara is going to be the answer to your prayers. The formulation of this gem outshines many other drugstore alternatives, because it performs more like a luxury mascara than a cheaply priced one.
This mascara coats each individual lash with ease, without being clumpy or drying, and on top of all that it manages to add both length and volume. At this price point (and even higher price points), you really can't beat this product.
8. Jesse's Girl Waterproof Liquid Eyeliner, $6.99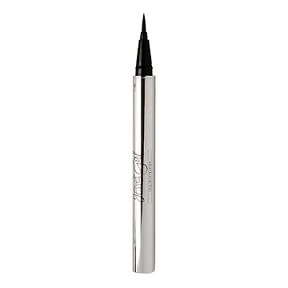 I can't say enough good things about this liner, as I've been an avid user for two years now. Ever since I saw the KathleenLights YouTube video comparing the Jesse's Girl Liquid Liner to Kat Von D Beauty's Tattoo Liner, I've been hooked.
As stated in the video (*spoiler alert*), this inexpensive liquid liner is an exact dupe for the Kat Von D version, which is $13 more!
Kat Von D Tattoo Liner VS. Jessie's Girl Liquid Liner
The Jesse's girl liner performs exactly like a high-end liner should for only a fraction of the price. This liquid liner won't smudge or flake off, and has a brush tip making it easy to get an extremely thin line. If you're a fan of products that work (and work well), you'll want this liner ASAP.
9. bh Cosmetics Studio Pro Total Coverage Concealer, $5.99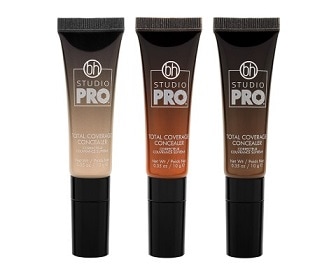 With an impressive 20 shades, the bh Cosmetics' version of a full-coverage concealer is able to cater to a lot of different skin tones. This concealer is also extremely easy to work with, blends out seamlessly, and instantly brightens the areas of your face where you apply it.
I'm a little shocked that this concealer doesn't receive more mainstream attention since it's so high quality for such a low price tag, but all I can really do is recommend the heck out of this product and hope that people listen. I guarantee you'll love the way it looks and performs!
10. Simple Micellar Makeup Remover Wipes, $5.99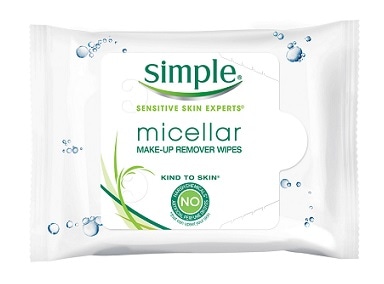 Though not the most exciting beauty product on the list, the Simple Micellar Makeup Remover Wipes are perhaps the most necessary. These saturated wipes work fantastically to get rid of all your makeup quickly and easily.
Another important feature of the Simple wipes is that they are perfect for holiday travelling and are great for sensitive skin because they were formulated specifically for more sensitive skin, meaning they won't cause the irritating stinging that other cheaper makeup remover wipes will.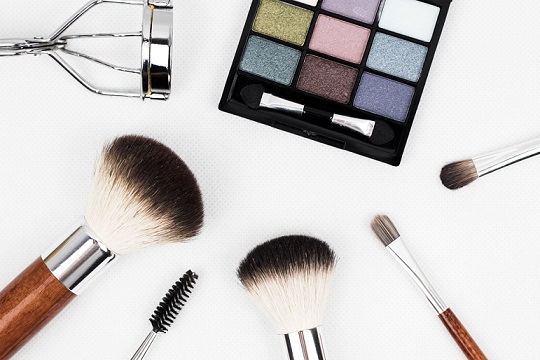 With the help of any of these incredible beauty products, you'll be looking fresh and fierce for all your upcoming holiday festivities.
The best part is, your friends and relatives will never be able to guess that you didn't have to spend a fortune to achieve each gorgeous look.
What are your favorite affordable makeup products on the market?
Do you have any recommendations for me? Have you tried any of these? (If so, what did you think?) Let's talk in the comments section.