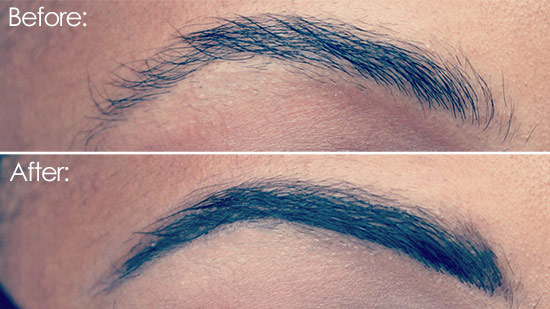 Many of you may be thinking, "Am I experiencing deja vu?" No, you aren't. This, indeed, is my second article on eyebrows. (In case you missed it, see my Eyebrows 101 tutorial!)
I decided to do an update because I learned a new, awesome way of doing brows and I wanted you guys to be the first to know. How did I come up with this new way, you ask? I shall tell you in great detail:
One day I was looking in the mirror and was saddened by my eyebrows. They just weren't looking good. They were losing their shape and just…. ugh. So I went to the MAC store with my brow concerns and asked the nearest artist for some help.
They educated me on "The Art of the Brow: Fake It 'Til You Make It Edition." The whole idea is to use a gel eyeliner as a base to create the underlying shape and either blend it into the hair you have or use it as a template to create brows, if you lack them. They suggest MAC's Fluidline in Dipdown, but I found a much cheaper alternative that I used in the video. I thanked the artist like 43 times before leaving the store with all this new information.
If you want to see how to revive your brows or create new ones, check out the video below:
Related reading: The 5 Best Gel Eyeliners on the Market, from Drugstore to High-End
The Look: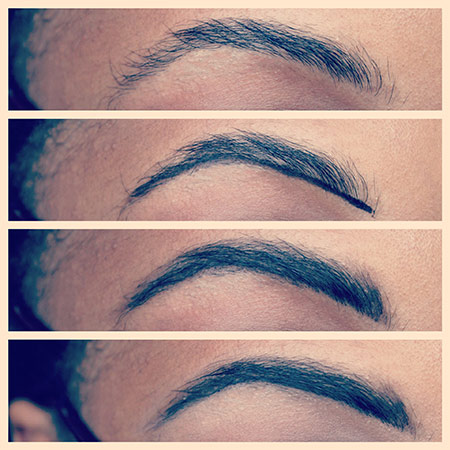 How to Get the Look:
Tutorial: Eyebrows 102 - College Fashion
Products Used:
Final Notes:
Friend 1: "What do you normally do on the internet?" Friend 2: "Oh, I browse…"
"Eyebrows are sisters, not twins." – Old eyebrow proverb
Thoughts?
How did you guys like the article? What are some of your favorite eyebrow tips? Let me know down below!