With September right around the corner, college students across America are flocking back to their campuses for the start of yet another fall semester. This usually also means being forced to wake up early and, at the very least, resemble something akin to a human being.
Whether you're an incoming freshman, a senior, or anything in between, you're inevitably going to have days in college when you can't seem to carry out menial human tasks. And yes, sometimes that includes skipping a hair wash before an 8am lecture because you pressed snooze one too many times.
For days like that, you're going to need a few beauty essentials to pull yourself together.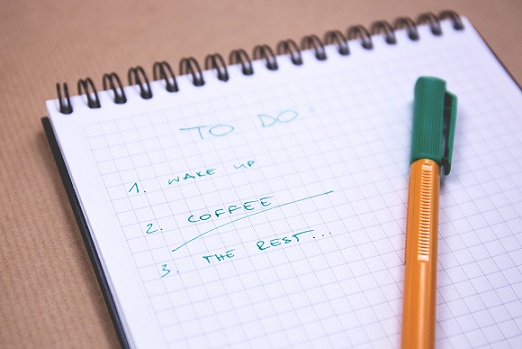 Having survived 3 years of college myself, I've learned a few things about what it takes to successfully live independently. Over these years, I've also developed a list of beauty-related items that have helped me save precious time and energy.
These are the beauty essentials I always buy that will keep you looking fresh even on your laziest, most unmotivated days:
1. Makeup Remover Wipes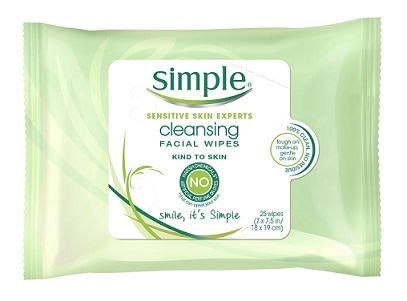 This one should be a no-brainer. Makeup wipes are perfect for long nights, after grueling study sessions or late-night gatherings when you just want to fall on your twin XL and pass out.
If I'm ever too exhausted to wash and cleanse my face of any makeup or other grime accumulated throughout the day, sometimes I'll just grab a makeup wipe that does it all for me.
For this, I like to use wipes that easily and gently remove all my makeup without leaving a weird film on my face, and also won't strip my skin of all its moisture. There are tons of wipes out there to choose from, and most are inexpensive.
Simple Cleansing Facial Wipes are my personal favorites. They're great for cleaning up your face before crashing, and certainly won't break the bank.
2. Hydrating Lip Treatments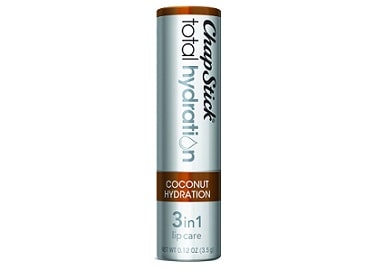 As the months get colder, your lips will start to get drier and drier. You can help to stave off cold-weather dryness by carrying around a super hydrating lip treatment and reapplying as needed. I like ChapStick Total Hydration in Coconut – yum!
Even some lip tints on the market can be very hydrating (like Fresh Sugar Lip Treatment) and have the added bonus of looking like you put more effort into your look than you actually did.
3. Body Butter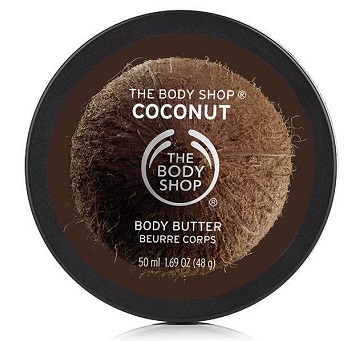 Instead of picking up body lotion, opt for a small tub of body butter and you'll be infinitely more pleased with how moisturized and glowing your skin will look.
After showering, liberally apply your preferred body butter to your skin (mine is The Body Shop's Body Butter in Coconut) to lock in every drop of moisture.
If you do this after every shower, your skin will continue looking healthy and radiant even on days when you don't apply it. Body butter is also better for colder months when skin gets dry more easily.
4. Eyelash Curler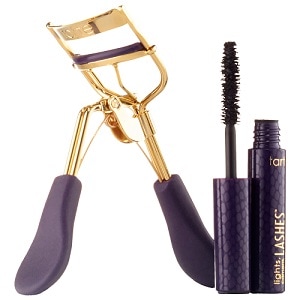 While they might not seem like the most exciting beauty products on the market, eyelash curlers work like magic. Curling your lashes helps your eyes to look more awake in just seconds, which might be all the time you have to spare in morning before your earliest classes.
If you already have an eyelash curler, think about purchasing a new one if it's not working as well as it used to. InStyle recommends you replace your curler around the six month mark (!) but you can definitely stretch this, of course. (Some of us here have had the same curler for years and years, ahem.)
My favorite eyelash curler is this one by Tarte, which also comes with a mini mascara. To use, just hold for 10 seconds per eye, then swipe on mascara. This will help disguise how tired you are on mornings when you don't feel like putting much makeup on.
With some knockout lashes and a little concealer, you'll look fresh-faced and ready to tackle the day ahead.
5. Hair Accessories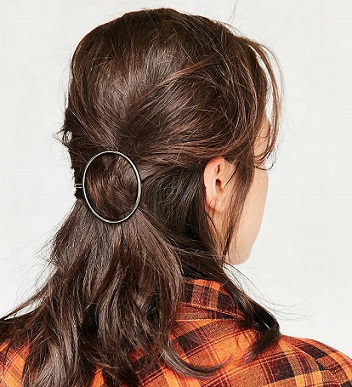 The trick to thriving in college is learning how to get the most results from the smallest amount of effort. After all, our free time is severely limited!
When shopping for staple hair accessories like bobby pins, barrettes, and headbands, it's important to remember one thing: the prettier they are, the easier it will be for you to fake a good hair day.
With glitzy hair accessories, you can simply pop them on your head and be on your way. I love metal hair clips and bedazzled barrettes to elevate my daily hair styles. In little to no time at all, you will look trés chic without all the hassle.
6. Leave-In/No-Heat Hair Stylers: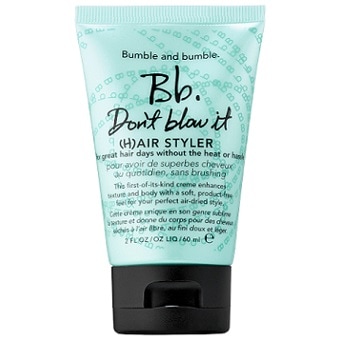 If you're someone like me who detests blow-drying your hair, this is going to be a lifesaver for you.
I first discovered leave-in/no-heat styling products one year ago and was doubtful of whether they were going to do anything except weigh my hair down. After using the Bumble and Bumble Don't Blow It (H)air Styler I am a true believer in these types of products. I also love the Ouai Wave Spray for a lightweight styling product that gives my hair more defined waves with no heavy or sticky residue.
For the best leave-in styling products you'll have to shell out a few more dollars, but the end results are totally worth it. The best part is that these stylers require very little effort yet make your locks look shiny with a gorgeous, voluminous texture.
7. Dry Shampoo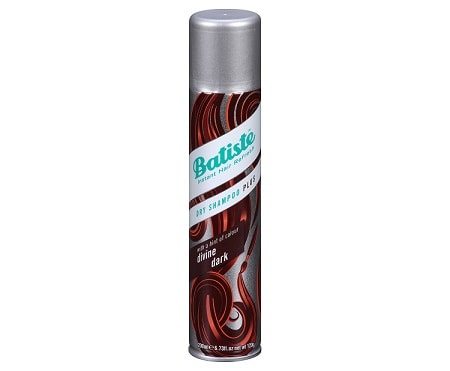 If there's one thing that's undoubtedly true, it's that dry shampoo will be your best friend in college and beyond. We just talked about our favorite dry shampoos, and we'll never stop singing this product's praises. It's life-changing, guys.
As our days get busier and more hectic, every second becomes more precious. On days when your hair needs a boost between washes, it only takes 30 seconds to revive your hair with the help of a reliable dry shampoo. Batiste makes some of the best dry shampoos without outrageous price tags.
While dry shampoo is not a substitute for washing your hair, it will prolong the period between hair washes when you simply don't have the time or energy to expend. Dry shampoo in various shades (Batiste comes in various colors) can also help to disguise your roots between hair coloring sessions!
What are your back-to-college beauty essentials?
What are the products you can't live without in college? What do you stock up on every semester? Let me know in the comments!